Allen Minish suffered numerous injuries, including a crushed jaw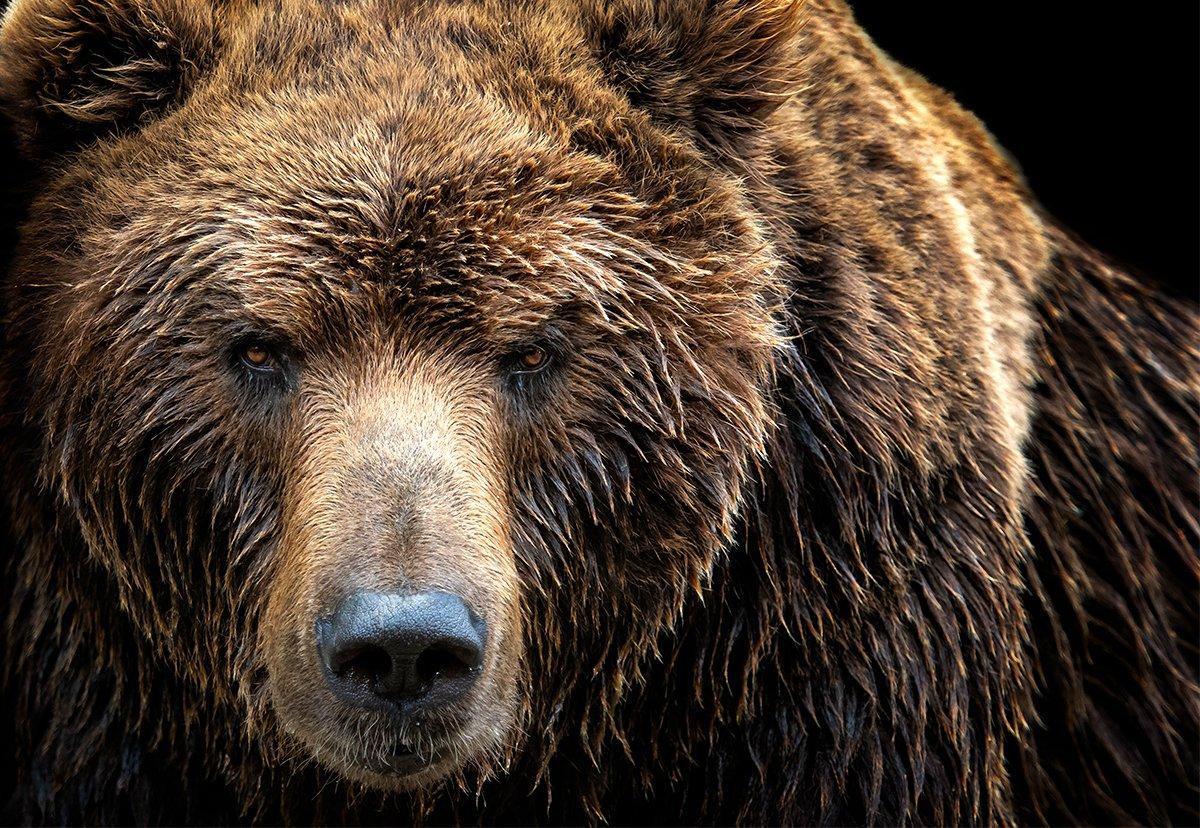 A man is fortunate to be alive after he was attacked by a brown bear in Anchorage, Alaska, last week.
According to CBS News, Allen Minish was alone and surveying land for a real estate agent in a remote and wooded area off Richardson Highway near Gulkana, when he spotted the bear approximately 30 feet away.
Minish said the bear attacked him because it was startled by his presence.
I saw him and he saw me at the same time, and it's scary, he said.
Minish suffered a crushed jaw, lacerations, and a deep puncture wound to his scalp. After a four-and-a-half-hour surgery and many stitches, he is recovering from his wounds. He is also wearing a patch over his damaged right eye.
Minish estimated the attack only lasted for less than 10 seconds.
He said he had left his gun in the vehicle, but the bear moved on him so quickly he wouldn't have had time to use it anyway.
The bear, which was larger than the 300-pound black bears he'd seen in the past, closed the ground between them in a few seconds. He tried to hide behind some small spruce trees, but the bear went right through them.
As he lunged up on top of me, I grabbed his lower jaw to pull him away, he said. But he tossed me aside there, grabbed a quarter of my face.
He took a small bite and then he took a second bite, and the second bite is the one that broke the bones … and crushed my right cheek, basically, he said.
When the bear let go, Minish turned his face to the ground and put his hands over his head. And then the bear just walked away.
Minish called 911 on his cellphone and waited 59 minutes for help to arrive.
Rescuers walked with him a quarter mile through swamps, brush, and trees. He was then taken to a nearby airport and flown to Providence Alaska Medical Center in Anchorage by a medical helicopter.
Minish can now add his name to the list of six people he knows who have been mauled by bears in Alaska.
For more crazy outdoor stories, visit The Realblog and check out Realtree's Facebook page.