The Idaho Department of Fish and Game says wildlife management should not be in the hands of politicians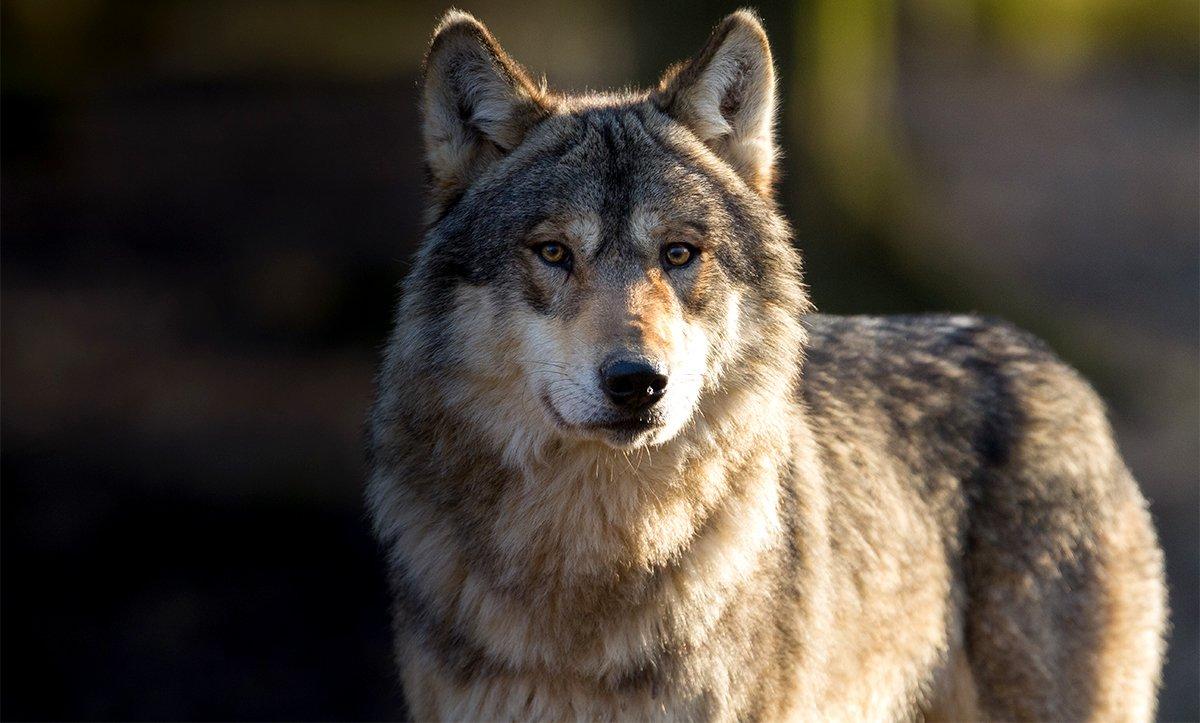 The majority of Idaho wolves can now be killed thanks to a bill signed by Idaho Gov. Brad Little. Signed on Wednesday, May 5, 2021, Bill No. 1211 allows for up to 90% of Idaho's approximately 1,500 wolves to be killed using a variety of tactics.
The decision comes just months after wolves were removed from protection by the U.S. Endangered Species Act, though the wild canines in the Northern Rockies have been delisted since 2011.
Lawmakers who sponsored the measure claim they want the state's wolf population reduced to the allowed minimum of 150 (15 packs) to stymie attacks on livestock and increase deer and elk populations.
The bill removes the current 15-per-year limit on hunting and trapping wolves and extends the trapping season on private land to run yearlong. A limitless number of wolves can now be killed using traps, snares, and night-vision equipment. They can also be chased down on snowmobiles and ATVs and shot from helicopters. In addition, newborn pups can be killed if they are found on private land.
I think (the new law) will be very effective, Steve Alder of Idaho for Wildlife, a group that wants wolf populations reduced to boost elk numbers, told The Associated Press. I really do think that they'll finally get wolves down to the 150.
Alder said the use of professional trappers in the state's rugged wilderness areas and hunting from helicopters will be the most effective methods for decreasing the wolf population. He said most regular hunters never see or kill wolves, but now that they can use night-vision equipment, their odds for success will increase.
The bill is supported by most Idaho ranchers.
These wolves, there's too many in the state of Idaho now, Republican Sen. Mark Harris, a rancher and one of the bill's sponsors, said last week during debates on the Senate floor. We're supposed to have 15 packs, 150 wolves. … They're destroying ranchers. They're destroying wildlife. This is a needed bill.
But according to an article published in Outside Magazine, destroying may be a bit of an overstatement.
In Fact-Checking Idaho's Wolf Eradication Law, Wes Siler writes, In 2018 there were 113 confirmed wolf kills of cows and sheep. In 2019 that number was 156, and in 2020 it was 84. That gives us a three-year average of 113 wolf kills per year in the state. There are currently 2.73 million head of cows and sheep in Idaho. That means confirmed wolf-caused losses amount to 0.00428 percent of the state's livestock.
According to a study published in 2003 and widely cited by the agriculture industry, variables like terrain can sometimes make it hard to find dead livestock, so the true number of wolf-related losses may be up to eight times greater than the official tally. Assuming that worst-case scenario applies universally, wolf kills may account for as much as 0.02 percent of the state's livestock.
In contrast, Idaho loses about 40,000 cattle each year to causes such as disease, birthing complications, and inclement weather.
In addition to livestock, many of those who support the bill claim wolves are annihilating wildlife and that hunters must compete with wolves for elk and deer.
The old place where you took your Dad or your Dad takes your son, you can't go there anymore because the elk are gone, wrote Benn Brocksome, executive director of the Idaho Sportsmen's Alliance, in an opinion piece for Life on the Range. There's one or two deer where there used to be hundreds, they've really pushed the elk and deer populations around, and really diminished the populations in different areas.
Turns out elk populations in Idaho as a whole are actually at or above management objectives. The current number of elk in the state stands at 120,000, just 5,000 fewer than the all-time high of 125,000. That's also 8,000 more elk than were counted in 1995, the year wolves were reintroduced to Idaho.
According to the Idaho Department of Fish and Game (IDFG), which joins environmental organizations in opposition to the new law, Idaho elk and deer hunters had increased harvests in 2020, and elk hunting continues toward all-time highs for consecutive years of harvest above 20,000 animals.
Total elk harvest was up about 12% from the 10-year average and whitetail harvest was about even with its 10-year average. Mule deer harvest did go down about 11%, but blame is placed on the recent harsh winters.
Before the 2020 hunting season, Fish and Game's deer/elk program coordinator Rick Ward called the recent wave of abundant harvests the second Golden Age of Idaho elk hunting. That wave continued in 2020 with an Idaho elk harvest that was sixth highest of all time, and second highest in the past decade. The 2020 elk season marked the seventh straight year that Idaho hunters harvested more than 20,000 animals.
So, what about those lower mule deer numbers? According to the IDFG, hunters harvested 1,130 more mule deer in 2020 than in 2019, an increase of 5%, but the statewide mule deer harvest was about 11% lower than the 10-year average of 27,928 animals, which was expected due to harsh winters in recent years.
We still haven't quite made up for the poor survival we saw in 2016-17 and 2018-19 winters, but the increase we saw in the mule deer harvest during fall hunts is, in large part, a reflection of the above-average fawn survival and a step in the right direction, Ward said. If we can string together a couple more winters like the one we had last year, our statewide mule deer population and harvest should continue to rebound.
Even with the new law in place and the liberal bag limits, many aknowledge that the wolf population is likely to remain well above the magic number of 150.
Harris, the state senator from Soda Springs, told The Spokesman-Review he believes the wolf population would hover around 1,000.
Brian Brooks, director of the Idaho Wildlife Federation, also said it's unlikely the state's wolf population would quickly reach the minimum number, if at all.
The intent of the legislation … is that we need to get closer to that (minimum) level, Brooks told The Spokesman-Review. It will not get us to that level, despite what most people seem to think.
Should the population ever dip below 150, wolves could return to the endangered species list and their management would return to the federal government.
Brooks said although the Idaho Wildlife Federation supports wolf harvest, he's worried about the precedent the bill sets for allowing the Idaho Legislature or voters to manage wildlife, a task specifically designated to the Fish and Game Commission.
We all need to understand that managing wildlife needs to be guided by science-based decisions, Brooks said. Those are thrown out the window when we favor these political decisions being made either by voters or legislators.
He said managing wildlife by ballot box biology, voter initiatives, or legislation does not tend to ever work out well for wildlife.
Voters and legislators are not scientists. They do not have all the ready data. They are influenced by arguments, (and) by donors and special interests, Brooks said.
For more crazy outdoor stories, visit The Realblog and check out Realtree's Facebook page.