Man In Bear Costume Harasses Mother Bear And Cubs Feeding On Salmon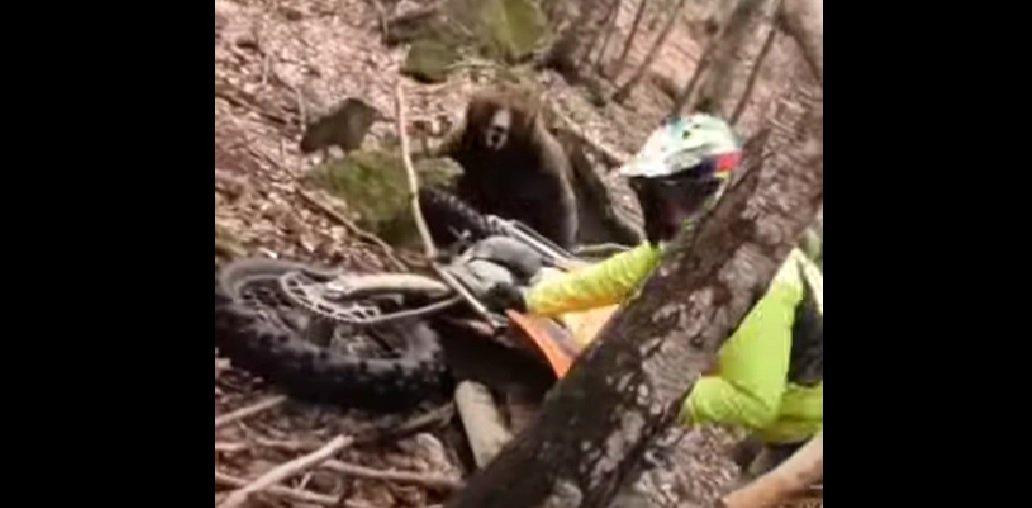 Had luck not been on one crazy man's side, this headline could have easily read: Man In Bear Costume Killed By Angry Mother Bear.
According to AP, Alaskan authorities want to talk to the man who put on a realistic bear costume and then proceeded to harass a mother bear and her two cubs while they fed on salmon on the Chilkoot River near Haines, Alaska, last week.
A group of people were gathered at a weir, used to count fish, to observe the sow and her cubs, which frequent the area during the salmon run.
The crowd, which was standing at a safe distance from the bears, was shocked to see a man wearing the bear outfit running through the area.
Alaska Fish and Game Assistant Area Management Biologist Mark Sogge said the man jumped up and down and then moved to within five to 10 feet of the cubs.
Alaska Fish and Game technician Lou Cenicola moved the sow out the way for the man's safety and then tried to talk to the man, who refused to identify himself.
Sogge reported the man told the technician, "You have the license plate number. You figure it out."
The man then got in his vehicle and drove off without removing the bear head to reveal his face.
Wildlife officials reported the incident and the man's license plate number to troopers who are investigating. If warranted, the man could face wildlife harassment charges.
So why do you think the guy dressed up in a bear costume and approached the mother bear and her cubs? Was it just to get a closer look?