The Partners Experienced a "Steve Harvey Moment" During the Awards Presentation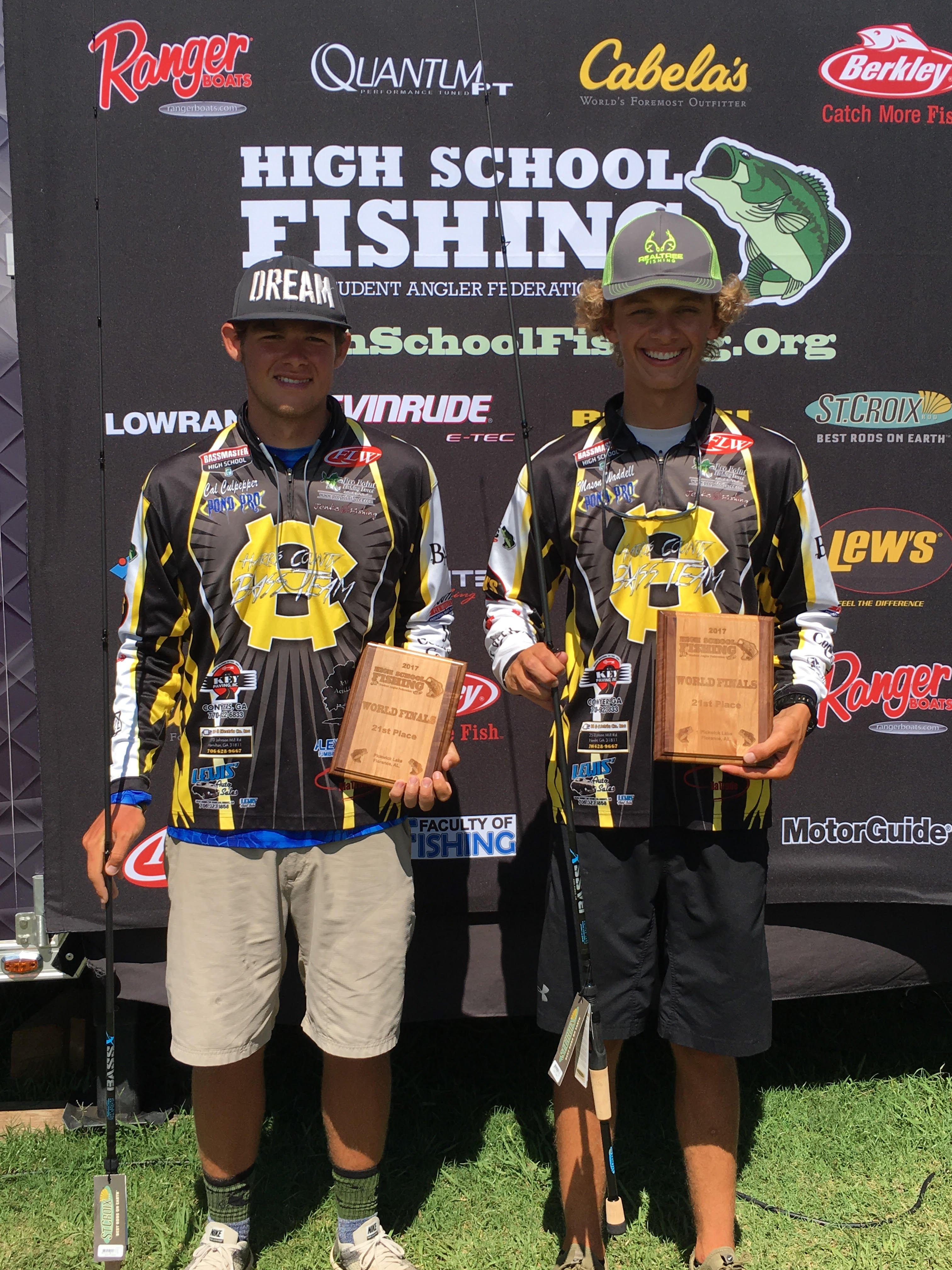 Mason Waddell, the son of Bone Collector's Michael Waddell, is turning out to be quite the outdoorsman, just like his dad. He and his partner, Cal Culpepper, recently secured second place and $10,000 in scholarship money during the FLW High School National Championships on Lake Pickwick.
Members of the Harris County High School Fishing Team and upcoming seniors, the two friends have only been partners for one season, but it turns out they make a great team, winning or placing in several tournaments already.
Michael Waddell says he couldn't be more proud of his son and Cal, not just because of their impressive performance at the nationals, but also because of the way they handled a snafu that happened during the awards ceremony.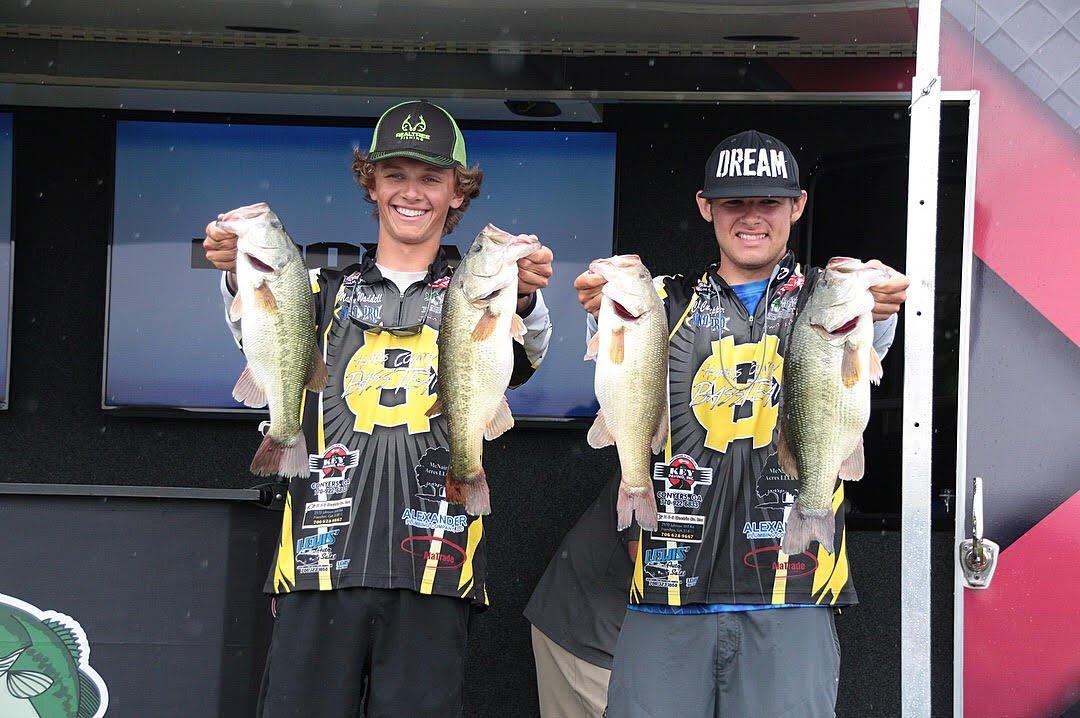 They had a bit of a Steve Harvey moment, Michael said. They were actually announced as the winners of the national tournament. Then about 30 minutes later, they were told there was a computer glitch and they had actually come in second place. The tournament directors offered them a co-champion position, but our boys refused. They said, 'if we earned second place, then that's what we'll take.' I seriously couldn't be more proud of the way they handled that tough situation. I'm having a hard time not bragging to everyone I see.
Cal said he and Mason were leading the tournament going into the final day. At the end of the day, they brought in 15 pounds and the team that ended up winning brought in 24 pounds.
Before they called us up, they told us we only needed 11 pounds to win, Cal said. Mason and I thought that we actually needed 17 pounds, but then reasoned that perhaps the other lead team had some penalties we didn't know about. We weighed in with our 15 pounds and were crowned the champions. They brought us up on stage, presented us with trophies and scholarship money. Then a little while later, they called us back up and told us there had been a mistake and offered to make us co-champions. We'd each get a set of trophies and scholarship money. But, we just knew we couldn't look at those trophies knowing that we actually came in second. So Mason, my dad and I made the decision to go up to the tournament directors and tell them we want second place. We didn't want to take away anything from the winners. The directors still let us keep the scholarship money, which was nice.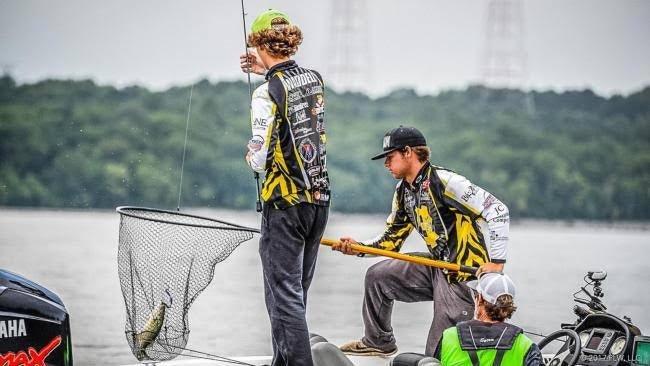 Mason said they were heartbroken to learn that they didn't win, but they feel good knowing that they did the right thing by turning down the co-champion title.
"When they announced us as the winners, we were so excited," Mason said. "We ran up on stage, held up our trophies and truly basked in the glory. So it was tough learning that we'd actually come in second place. But, we knew it wouldn't be right to accept the title of co-champions. Our parents raised us to believe that we are owed nothing. We didn't earn that title, so we didn't deserve it. I know we made the right decision by insisting on retaining the second place title."
Mason said he is proud of all of their accomplishments and is so glad he decided to partner with Cal on the fishing team.
"Of all my friends that fish, Cal takes it the most seriously," Mason said. "He knows his stuff and I knew that I wanted him as my partner."
Cal said he grew up fishing on Lake Harding in Harris County, Georgia, and absolutely loves the sport. He joined the Harris County Fishing Team in 8th grade, but Mason, didn't join until recently.
I had asked Mason to join the team back in 8th grade, but he didn't think he'd have the time, Cal said. So, I fished with another partner for several years. Before this season got started, my partner told me he'd decided to go into the Marines and wouldn't remain on the team. At about the same time, Mason came up to me and said he wanted to join the fishing team, but only if he could be my partner. So, it all worked out great. As you can see, it's gone pretty well. We've won several tournaments together. I'm really looking forward to fishing with him next year.
Both Mason and Cal say they hope to earn college scholarships for fishing and continue pursuing the passion throughout their college years and beyond.
Michael said he's thrilled Mason joined Cal on the team and said he can take no credit for Mason's success as a fisherman.
I'm primarily a hunter, Michael said. I only do a bit of redneck fishing with crickets and such. I can't teach Mason a thing about fishing. He's self-taught with the help of friends, coaches and team members. I love that he's making a name for himself in his own way. He's certainly not living in my shadow.