New Crossbows at the 2017 ATA Show
Just got off the floor at the ATA show after spending the day checking out what's hot and new in the crossbow world, and I think you're going to like it. I found a number of crossbows decked out in Realtree camo with features and capabilities crossbow hunters both want and need.
Image: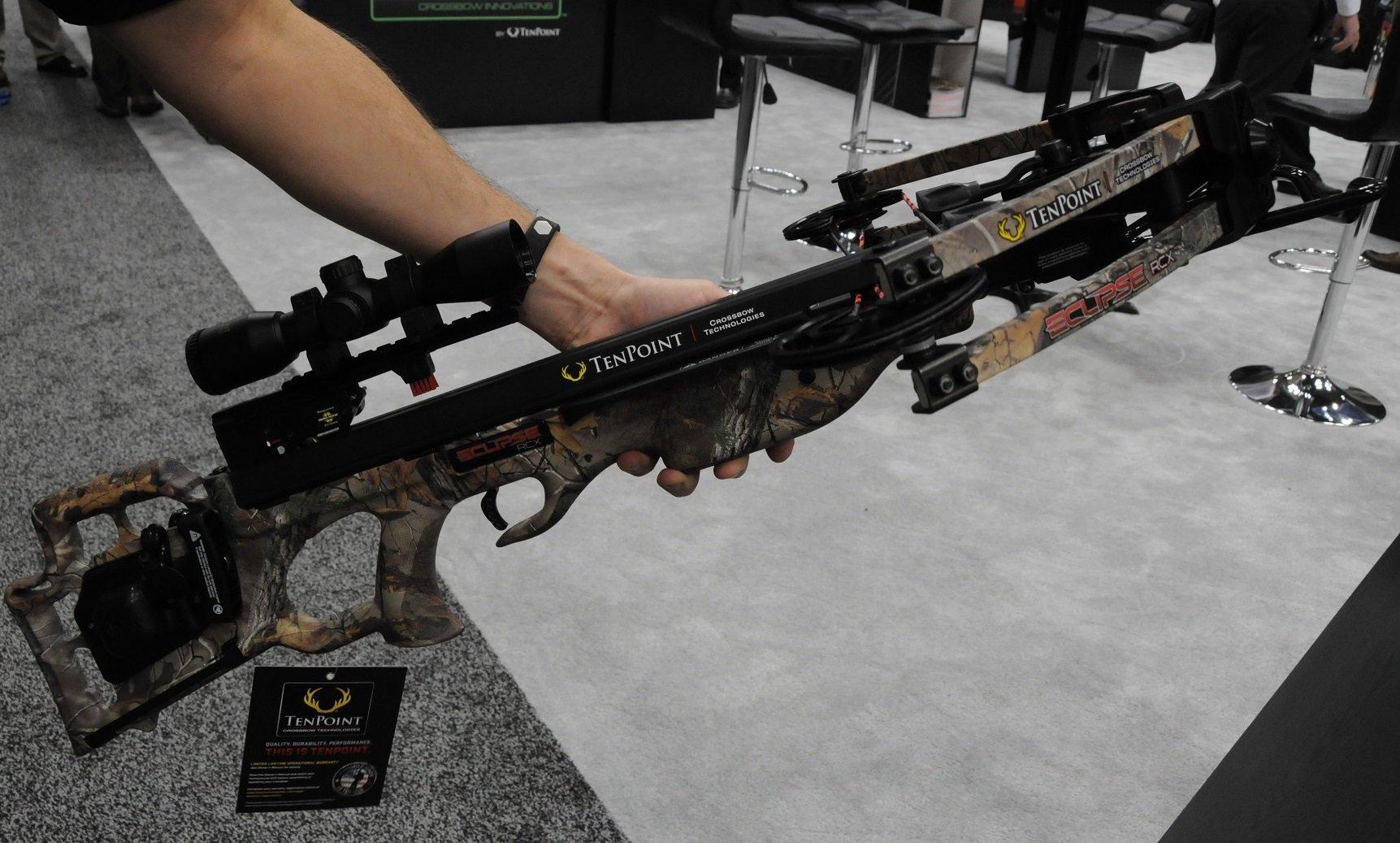 Image Story:
The Ten Point Eclipse RCX, decked out in Realtree Xtra, is all about effortless power, handling and accuracy. Sporting Ten Point's incredibly narrow RCX bow assembly, the Eclipse RCX is built for power and accuracy at 379 FPS. The lightweight FSB stock and carbon-injected barrel configuration create a rock-solid platform for this highly-efficient hunting machine.
Image: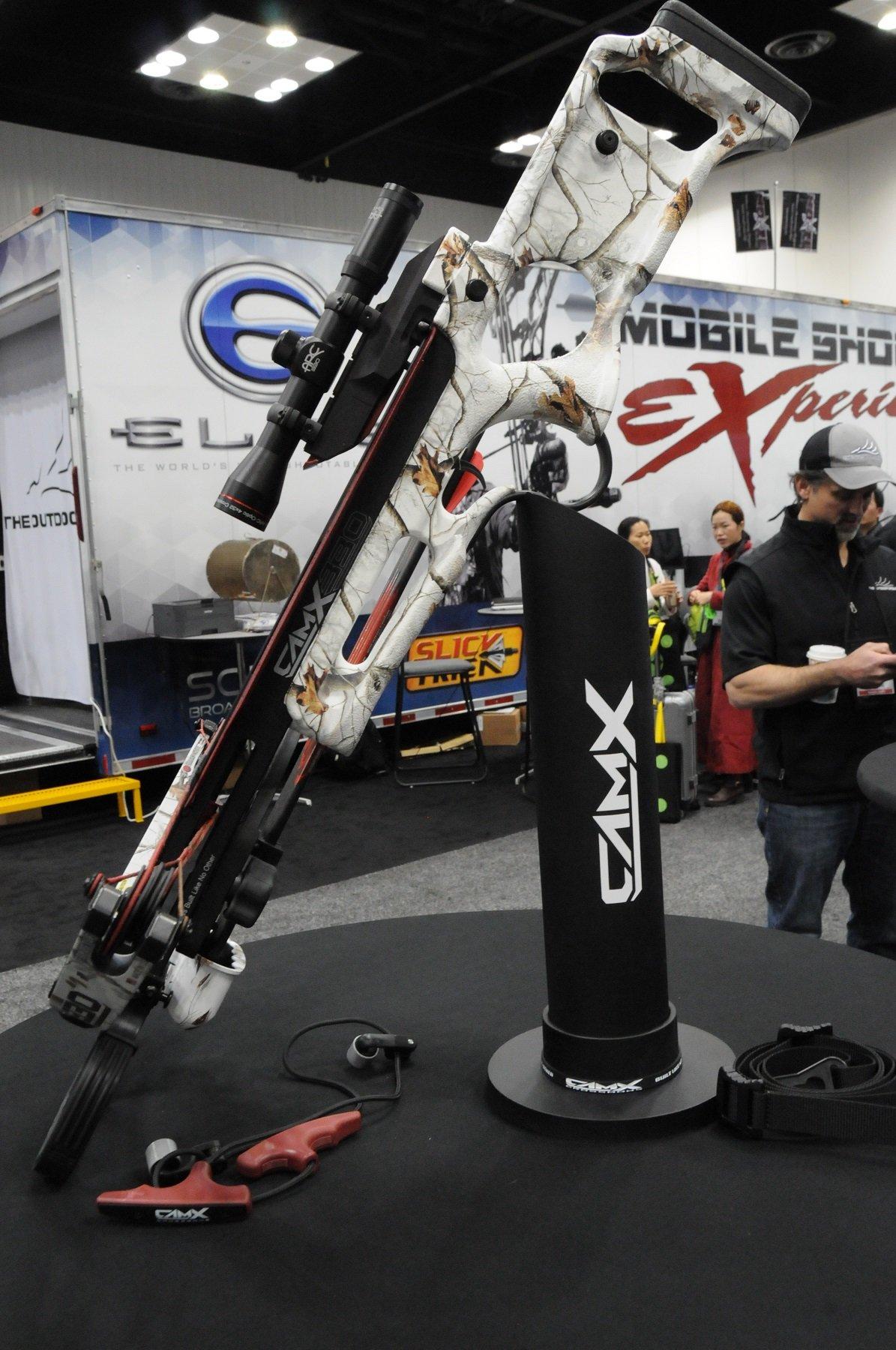 Image Story:
Accurate, compact and lightweight, the X330 by CamX is built with everything the crossbow hunter wants to find in a crossbow. PAR Pivoting Arrow Rentention holds arrows securely and provides dry fire protection for added safety. The ARch 4x32 Crossbow Scope helps minimize "hold over" and "hold under" in the field out to your maximum ethical range. The Time-X Cams provide excellent energy storage and employs precision-engraved timing indicators for perfect cam-to-cam synchronization and "Zero Tolerance" reamed bushings.
Image: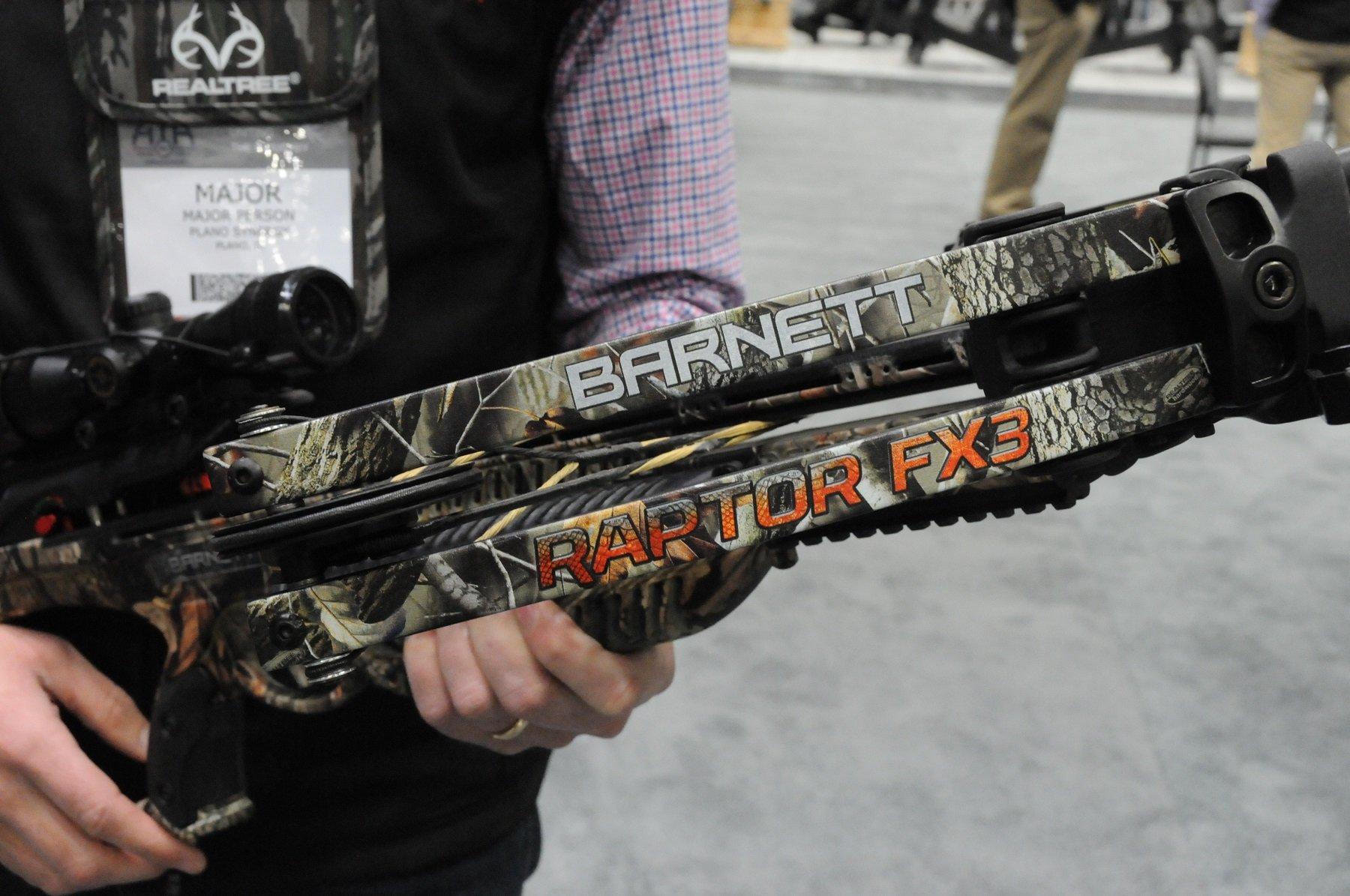 Image Story:
Light and compact, the Barnett Raptor FX 3 Pro, available in Realtree Hardwoods, packs a punch a 380 feet per second. This crossbow is loaded with features, such as the ADF (Anti Dry Fire) Trigger System, Bristle Brush Retainer, custom composite laminated limbs and an inlaid aluminum rail.
Image: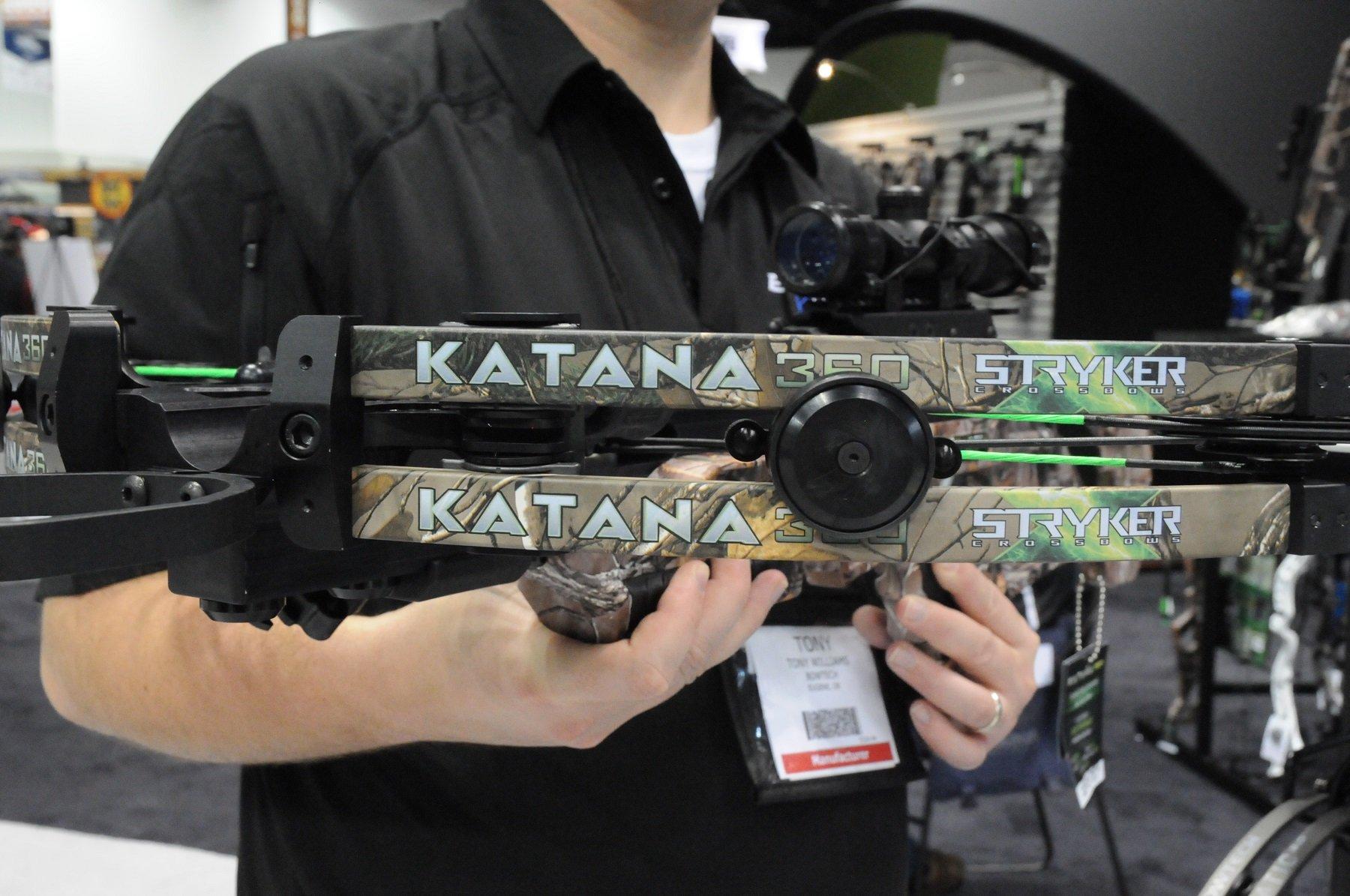 Image Story:
Billed as Stryker's most efficient crossbow ever, the Katana 360 is designed for comfort, deadly speeds and incredible value. The Katana 360 features a lighter platform and bullpup stock with oversized finger guards for added safety. It comes equipped with Stryker's Guardian Anti-Dry Fire system and the unique ability to be de-cocked, which makes the crossbow even safer in the woods.
Image Title:
Excalibur Micro Suppressor
Image: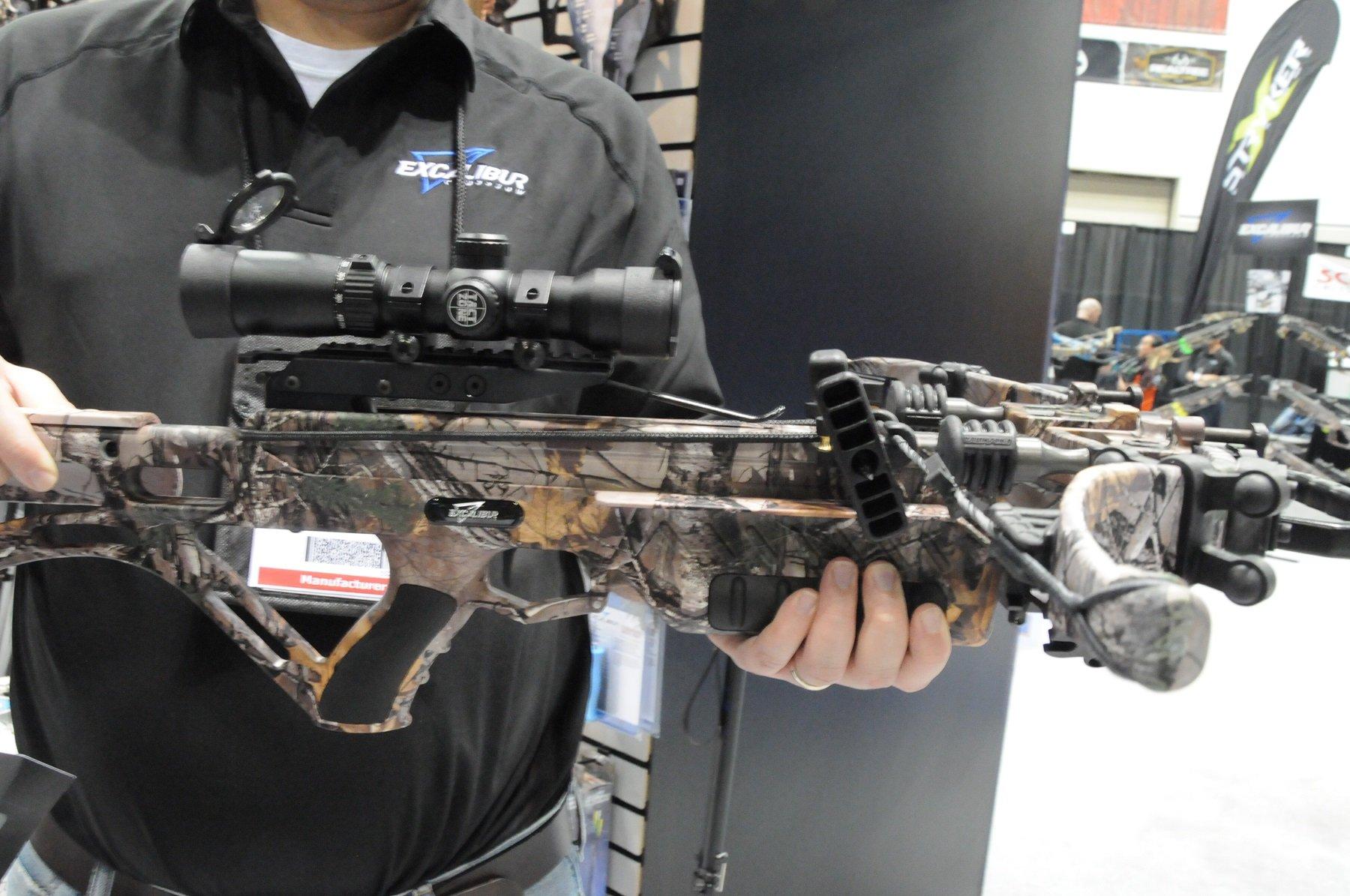 Image Story:
The flagship of Excalibur's 2017 crossbow lineup, the Micro Supressor is deadly quiet and Excalibur's most compact micro model yet. Built on the Micro 355 platform, the Micro Supressor features the all-new Sound Deadening System, four components working in sync to dramatically reduce vibration and noise when the crossbow is fired.