Realtree Mourns Passing of Country Music Artist and Friend Daryle Singletary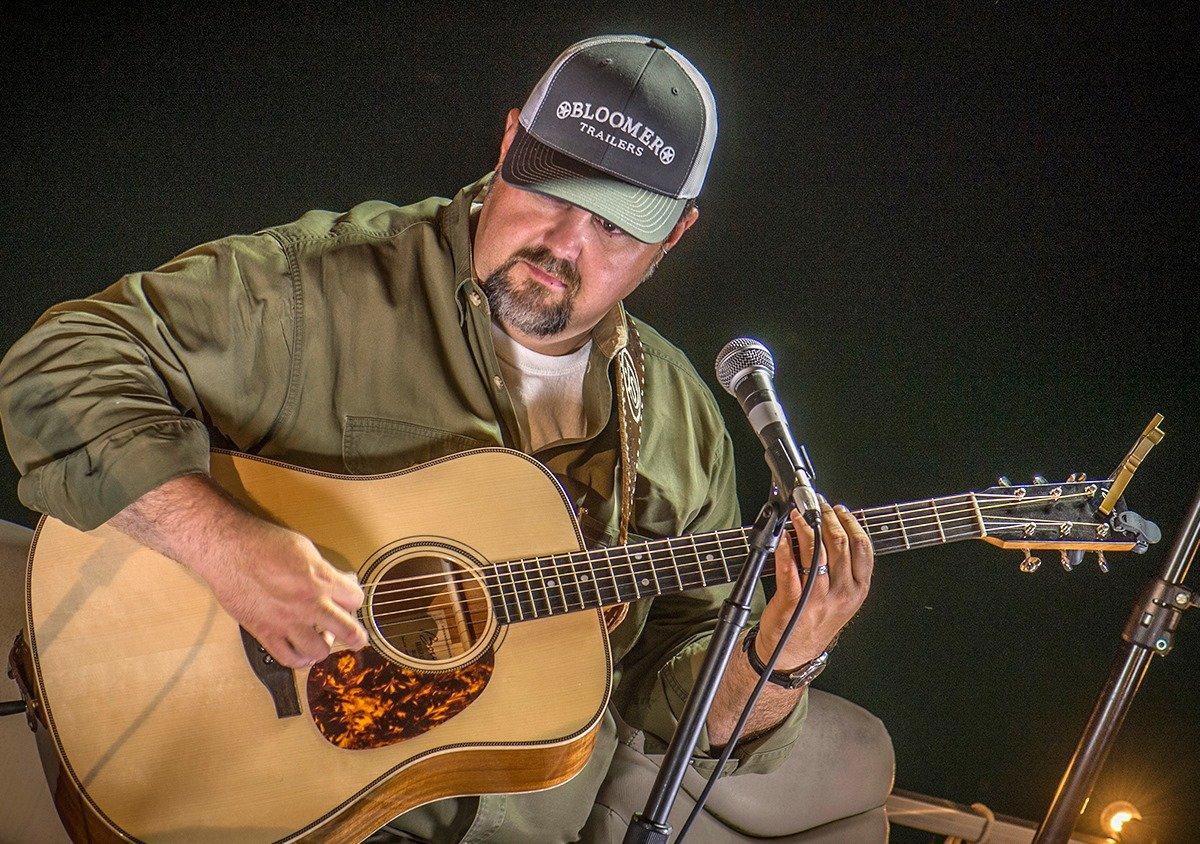 Realtree mourns the loss of one of its own this week with the passing of friend, Realtree pro staffer and popular country music artist Daryle Singletary.
Daryle passed away at his home on Monday morning, Feb. 12, 2018. He was only 46 years old and leaves behind a devoted wife, Holly, and four small children. He was a passionate outdoorsman and talented country music artist known for his hit songs Too Much Fun, I Let Her Lie and Amen Kind of Love.
Sam Klement, Realtree pro staffer and close friend of Daryle's, said, My heart is broken right now for his loss and thinking about his family. I am very thankful to have had the pleasure to hunt many animals over the years with him and make some incredible memories I will cherish forever. Daryle was a true sportsman who loved the outdoors and being around the camp with his family and friends. This spring would have been our 24th season chasing turkeys together. I nicknamed him Double Barrel Daryle many seasons ago after he missed several turkeys with one of my old double-barrel shotguns while hunting with Rhett Akins and me. He nicknamed me Single Shot Sam." I am happy to know that he was a Godly man and no doubt he is smiling down now from heaven on all of us. I can't imagine going to the turkey woods this spring without him. We had already talked about getting his two sons out for their first hunt in the near future. I am honored to call him a dear friend. Honored to call him a brother in Christ. I will miss and think of him often. When I hear a turkey gobble this spring, rest assured, I will be thinking about my ole buddy Double Barrel Daryle. I love you DBD. Rest in peace.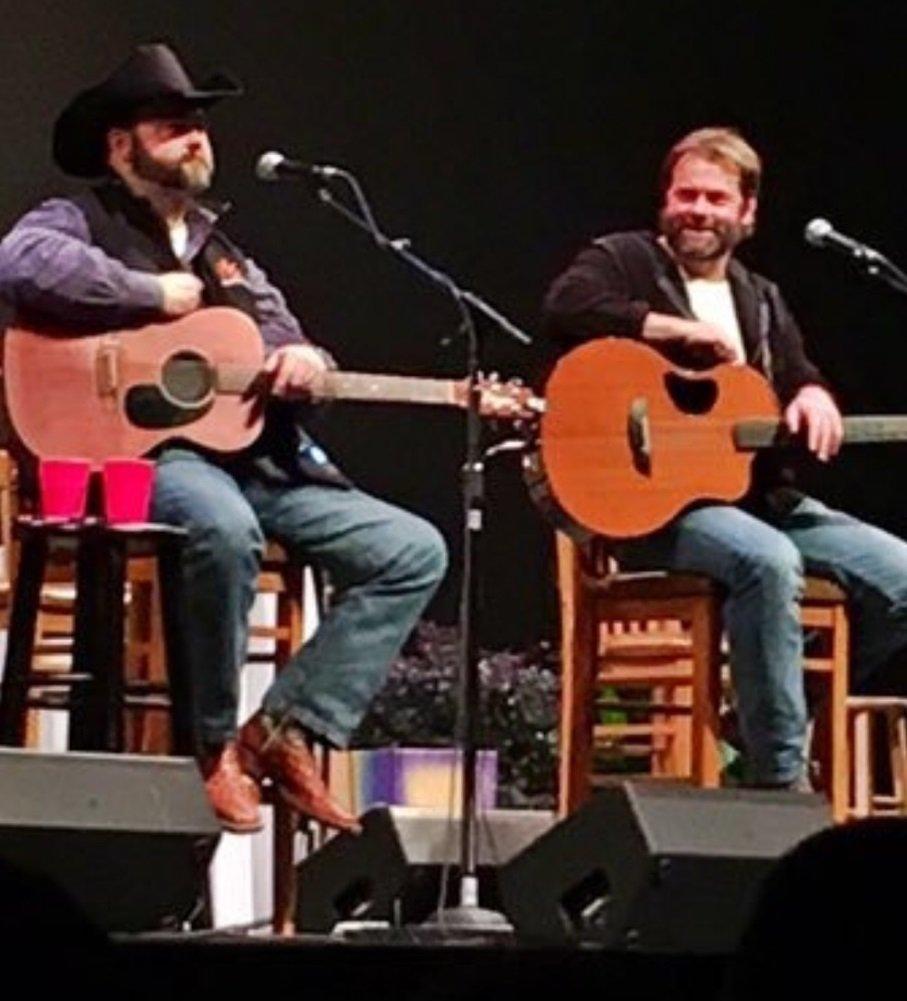 Country music artist, outdoorsman and close friend to Daryle, Andy Griggs, said, "Once upon a lifetime, you might find a singer who can sing note-to-note with your country music heroes and legends. Once upon a lifetime, you just may come across a friend with the integrity and conviction that can stand toe-to-toe with any other soul dwelling on God's green earth. Once upon a lifetime, you might become a huntin' buddy with a hunter who can shoot barrel-to-barrel with his own yearly record for missing the most gobblers. Once upon a lifetime, just maybe, you'll embrace a friendship with a human being who's ripple effect measures up age-to-age with almost any other possession that lasts for eternity. Once upon a lifetime along comes a priceless and everlasting gift like Daryle. Once...upon a lifetime."
Realtree's Phillip Culpepper said he had the opportunity to share many hunting camps with Daryle over the years and he misses his friend deeply.
"Anyone that was around him for any amount of time knew the three things he loved and were passionate about were the Lord, his family and turkey hunting," Culpepper said. "We shared a lot of laughs, some successful hunts and probably more misses than anyone would like to remember. Daryle was laid back most of the time, but anytime a turkey came close, you would have thought he was a little kid on his first hunt. That's one of the things I loved about Daryle. His passion for the outdoors was unmatched and he was never afraid to let people know he was a hunter and proud of it. We are all going to miss him, but I know he's in a better place than we all are on this earth. I can tell you heaven gained a man addicted to turkeys and one heck of a singer!"
Daryle is from rural Georgia. His father is a retired postmaster and his mother is a hair dresser. They sang gospel music on weekends. By the time he reached his teens, Daryle was a rabid country music fan, enthralled by the sounds of Keith Whitley and his all-time favorite, Randy Travis.
He moved to Nashville in the fall of 1990 and made the rounds of Music City's nightclub talent contests, picking up $100 here and there. Producer Greg Cole began playing drums in his band at a club called The Broken Spoke. Daryle recorded a pair of singles for the independent label Evergreen Records in 1992, but neither was a success. In the meantime, he was badgering his idol with letters. After members of the Randy Travis band heard Daryle at The Broken Spoke, they urged the star to listen, too.
With Randy as his co-producer, Daryle issued his debut album on Giant Records in 1995. It included the career-launching singles I'm Living Up to Her Low Expectations, I Let Her Lie, Too Much Fun and Workin' It Out. Traditional honky-tonk fans shouted Hallelujah! in response.
Rest in peace, Daryle. Thank you for your years of friendship, support and love.