Test Driving The New Yamaha Kodiak 700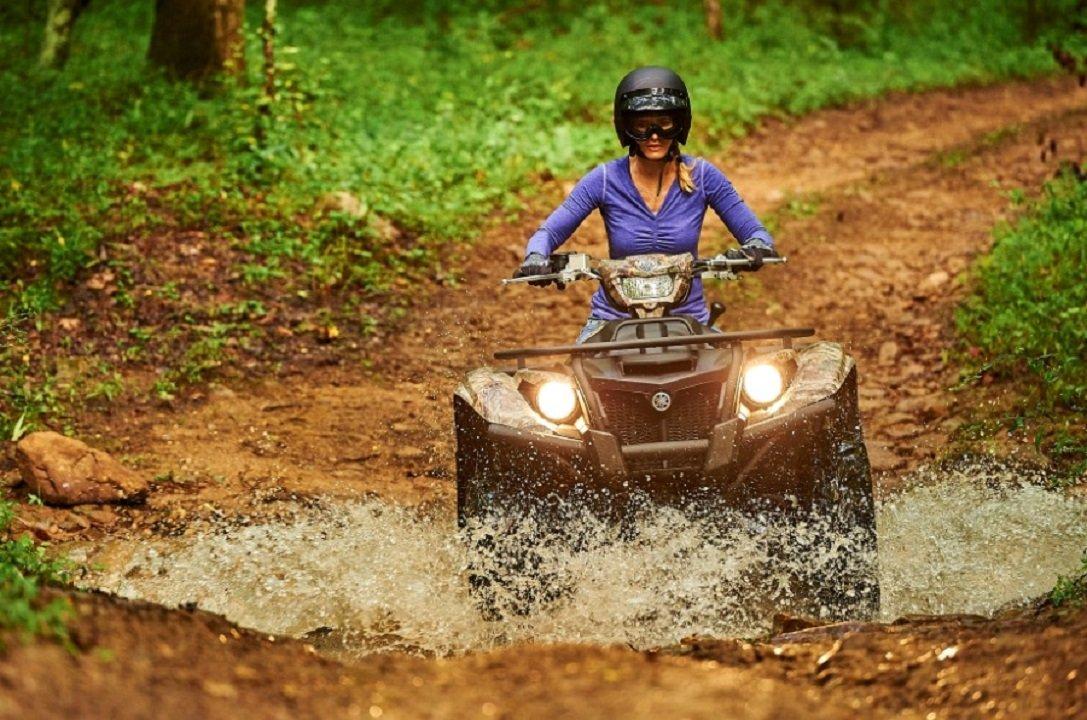 There are some great perks to working in the outdoor industry. Although most of my time is spent in front of the computer typing up stories, occasionally I get to participate in fun outdoor excursions and test the latest and greatest gear. I recently got to test drive the new Yamaha Kodiak 700 at the 72,000-acre Wind Rock Park off-road park outside of Knoxville, Tenn.
I've attended several Yamaha media events over the years, and I'm never disappointed. Yamaha does things right. They hold their events at the best venues, and the food is always awesome. The other media attendees and I had a blast hitting the trails for this event.
I grew up riding 4-wheelers, but it has been many years since I've driven one. It took me a bit to get used to driving one again, but within minutes, I was zipping down the trails with the other riders. Let me tell you, the new Kodiak 700 is a much more impressive machine than the ATVs I rode as a child.
Easy-to-operate and smooth-driving, the Kodiak 700 is built for work, but as I learned, it's great for play as well, thanks to the comfortable and compact-feeling new chassis. The Kodiak boasts new styling, smooth power, and increased torque as well as a number of other new features that make it the most powerful in Yamaha's pricing categories.
Available in Realtree Xtra, the Kodiak 700 features a new DOHC, 708cc engine with optimized engine character, delivering smooth power, and strong torque. Along with the new engine, Yamaha incorporated the Mikuni® fuel injection system with 44mm bore and throttle position sensor, supporting easy cold starts and flawless fuel delivery in nearly any condition. This is just a sampling of the new features. You can read more about the new Kodiak 700 here.
Yamaha also launched the new Kodiak 700 EPS model, which is available in Realtree Xtra and includes all of the great features of the non-EPS version with increased functionality and performance.
I honestly don't understand a lot about the inner workings of an ATV, but what I do know is that the Kodiak 700 was a ton of fun to drive, and its uses for the outdoorsman or woman are limitless.
Have you tried out the new Kodiak 700 yet?