Backstrap with Mayonnaise and Montreal Steak Seasoning
I don't like mayonnaise. Can't stand it on a sandwich. So, when a buddy suggested I try slathering it over a backstrap and coating it in Montreal steak seasoning before grilling, I was skeptical, at best. When he swore that he too wasn't a huge fan of mayo but loved this recipe, I thought what the heck — let's give it a try.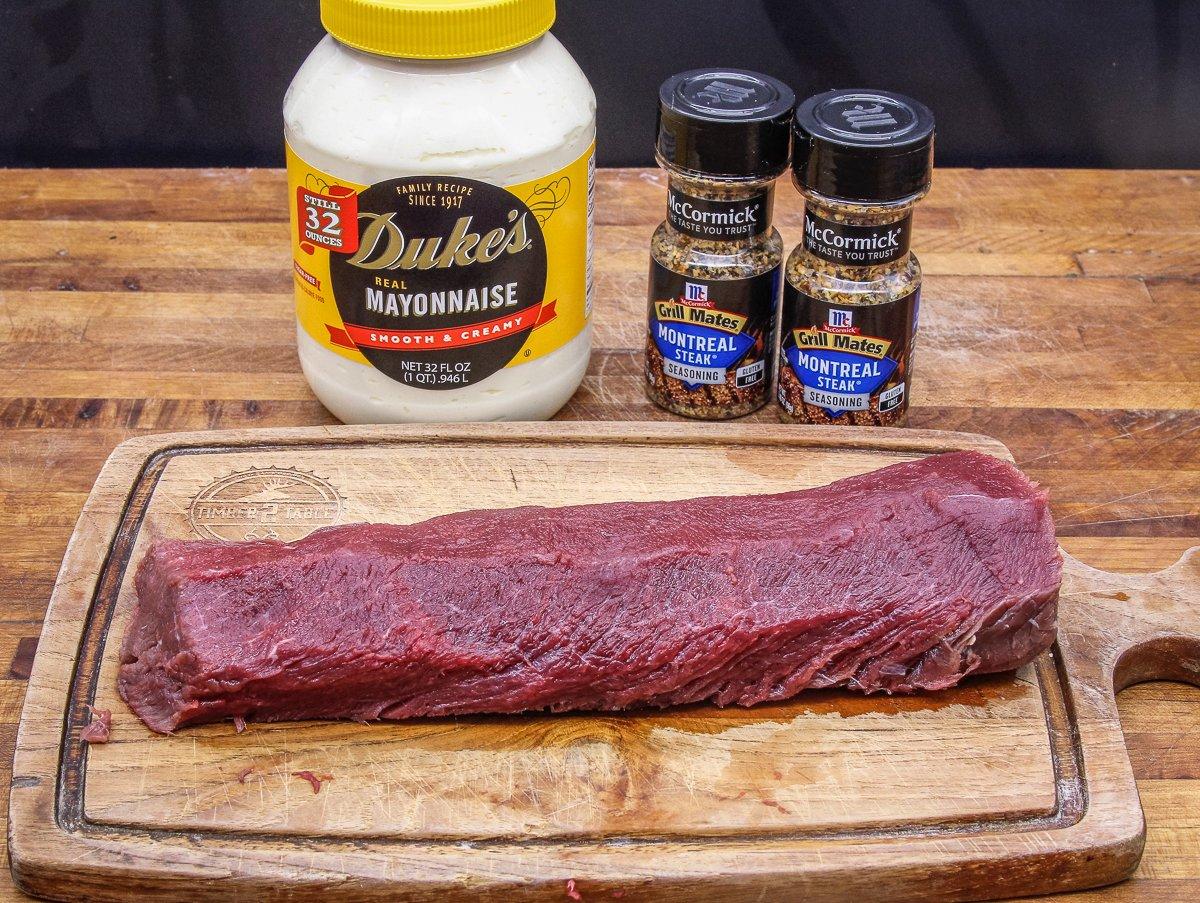 We used a section of backstrap, but the recipe will work with backstrap medallions, top or bottom round steaks, or inside loin. Just adjust the cooking time to match the thickness of the cut you use.
Ingredients
2 pounds backstrap roast, trimmed
1 cup mayonnaise, preferably Duke's
3 to 5 ounces of your favorite Montreal steak seasoning blend
Cooking Instructions
Start out by heating your Traeger to 375 degrees. Trim the backstrap well. Coat the meat liberally on all surfaces with the mayo.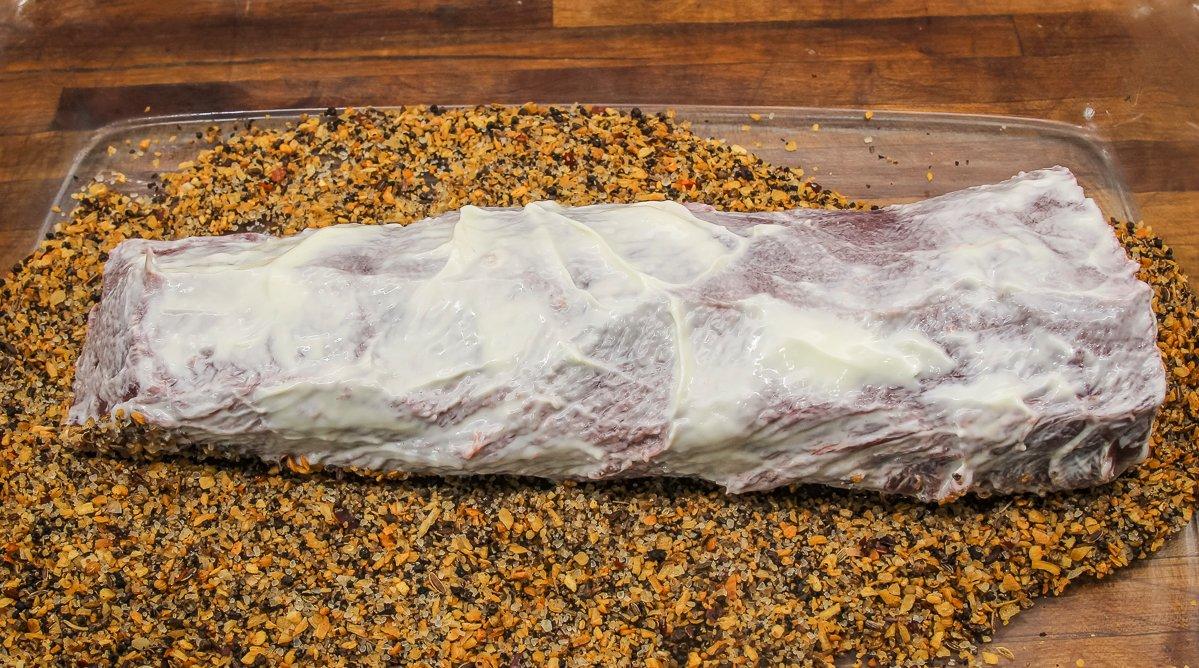 Gently transfer the meat to the hot grill, taking care not to dislodge the coating. Cook for 7 to 8 minutes, gently flip, and continue cooking for another 7 to 8 minutes or until the center registers 125 degrees on an instant-read thermometer for rare to medium-rare.
Remove the meat from the grill and loosely tent with foil to rest for 10 minutes before slicing. Use a sharp knife and long, even slicing strokes to preserve as much crust as possible.