Bacon-Wrapped Backstrap with Blue Cheese Compound Butter
We eat a lot of venison. From simple to scratch-your-head-and-read-the-recipe-again complex, there aren't too many things we don't do with it. Old stand-bys are hard to beat though. One of our favorites when deer season rolls back around is bacon-wrapped backstrap on the grill.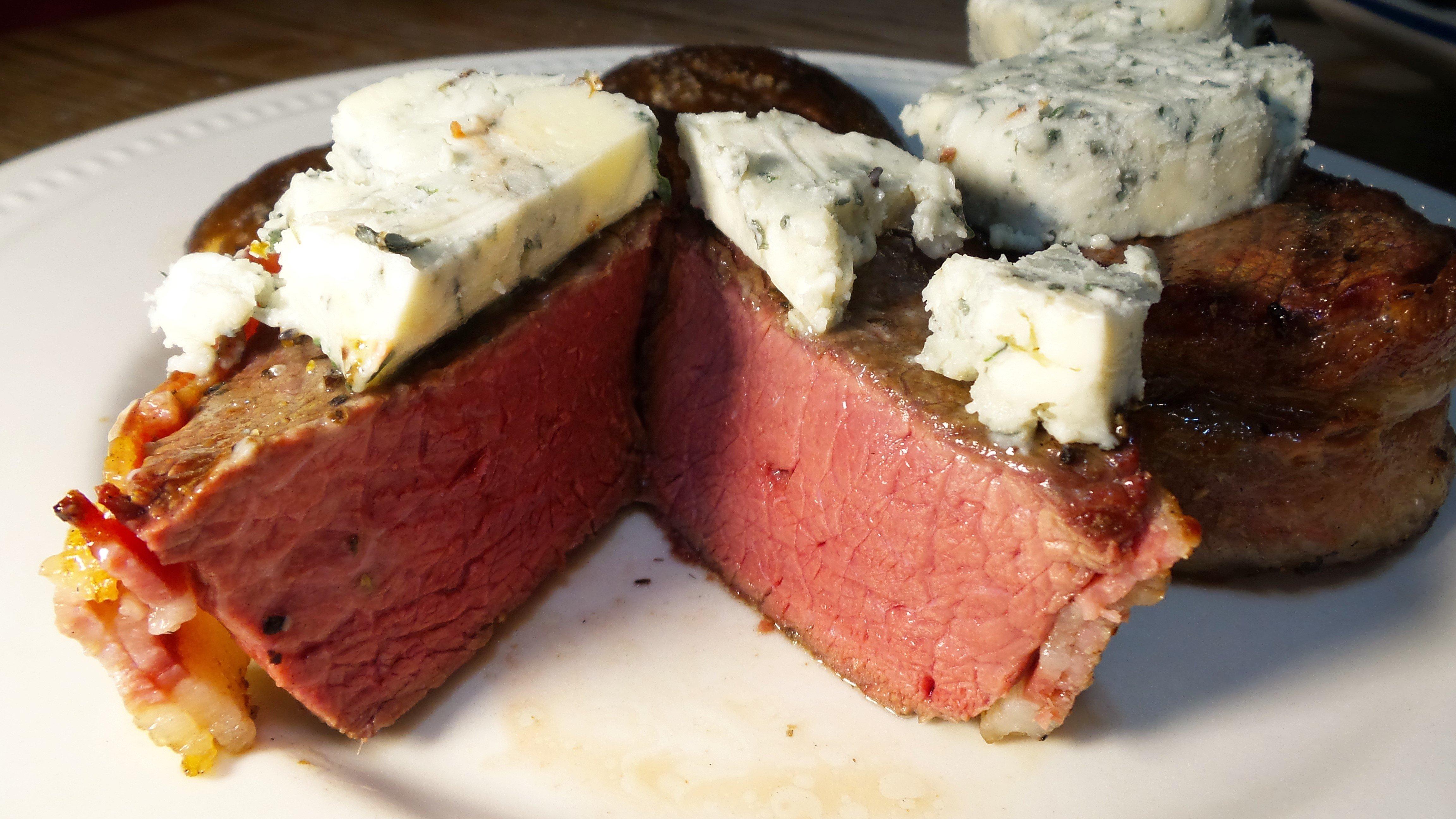 Instead of toothpicks, I like to use a pair of snips to cut bamboo skewers into thirds and use them to pin the bacon to the steak. They hold together under extreme heat better than toothpicks and are easier for your dinner guests to find and remove at the table.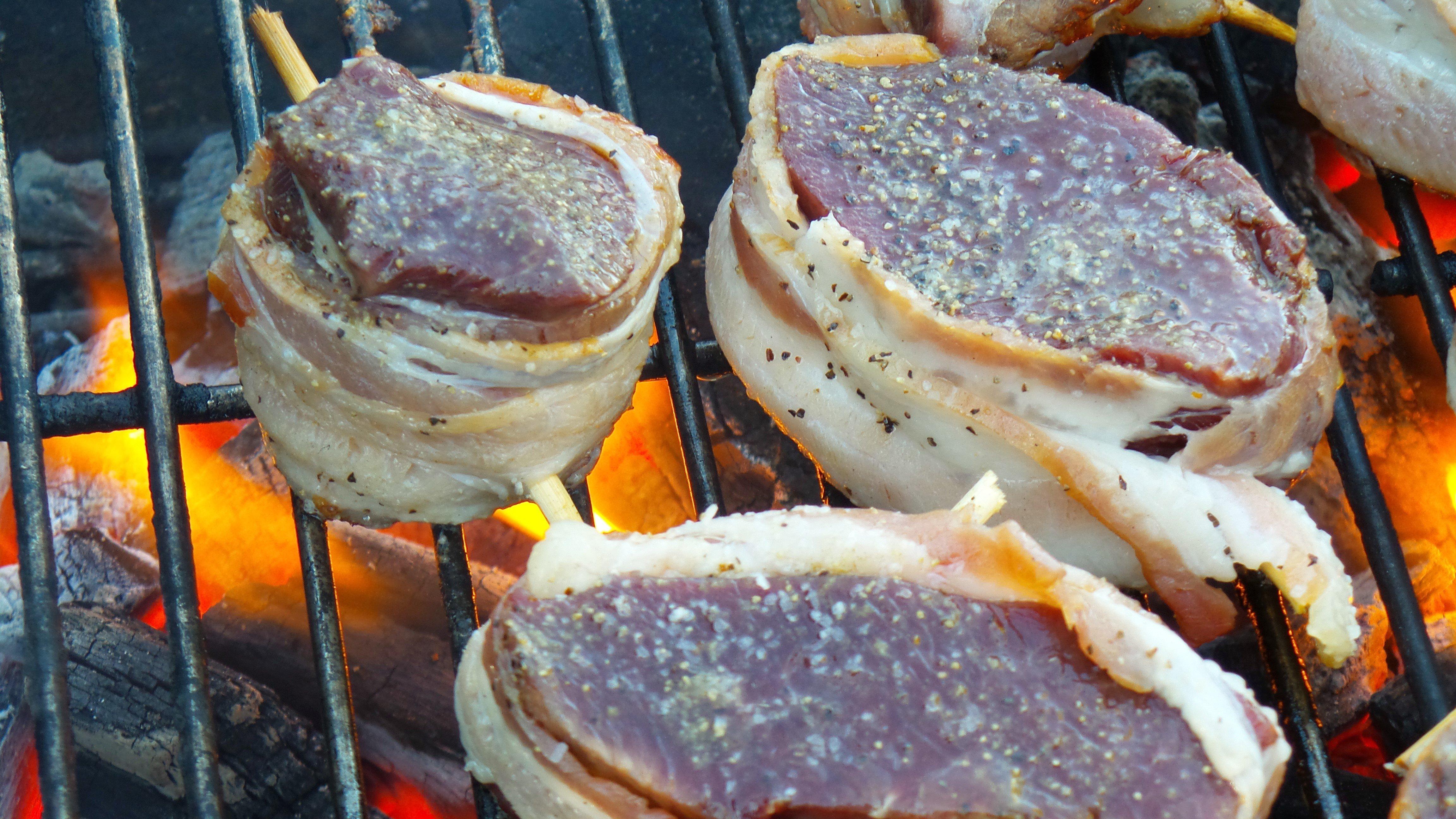 To go along with the backstrap, we like to grill portabella mushrooms. Simply drizzle the mushrooms with olive oil and season liberally with salt and pepper. Grill the mushroom directly on the grill grates until they are soft.
Ingredients
One to two backstrap steaks per person, cut 1.5 thick
1 Slice of bacon per backstrap
Salt and pepper to taste
Cavender's Greek Seasoning
Olive oil
For the blue cheese compound butter
1 stick butter, softened (use real butter)
½ cup of your favorite blue cheese, crumbled
1 tablespoon fresh thyme, chopped (strip the thyme leaves from the stem before chopping them)
Cooking Instructions
Make the compound butter by mixing all three ingredients and rolling tightly in plastic wrap. Stash butter in the freezer to firm up while you are cooking steaks.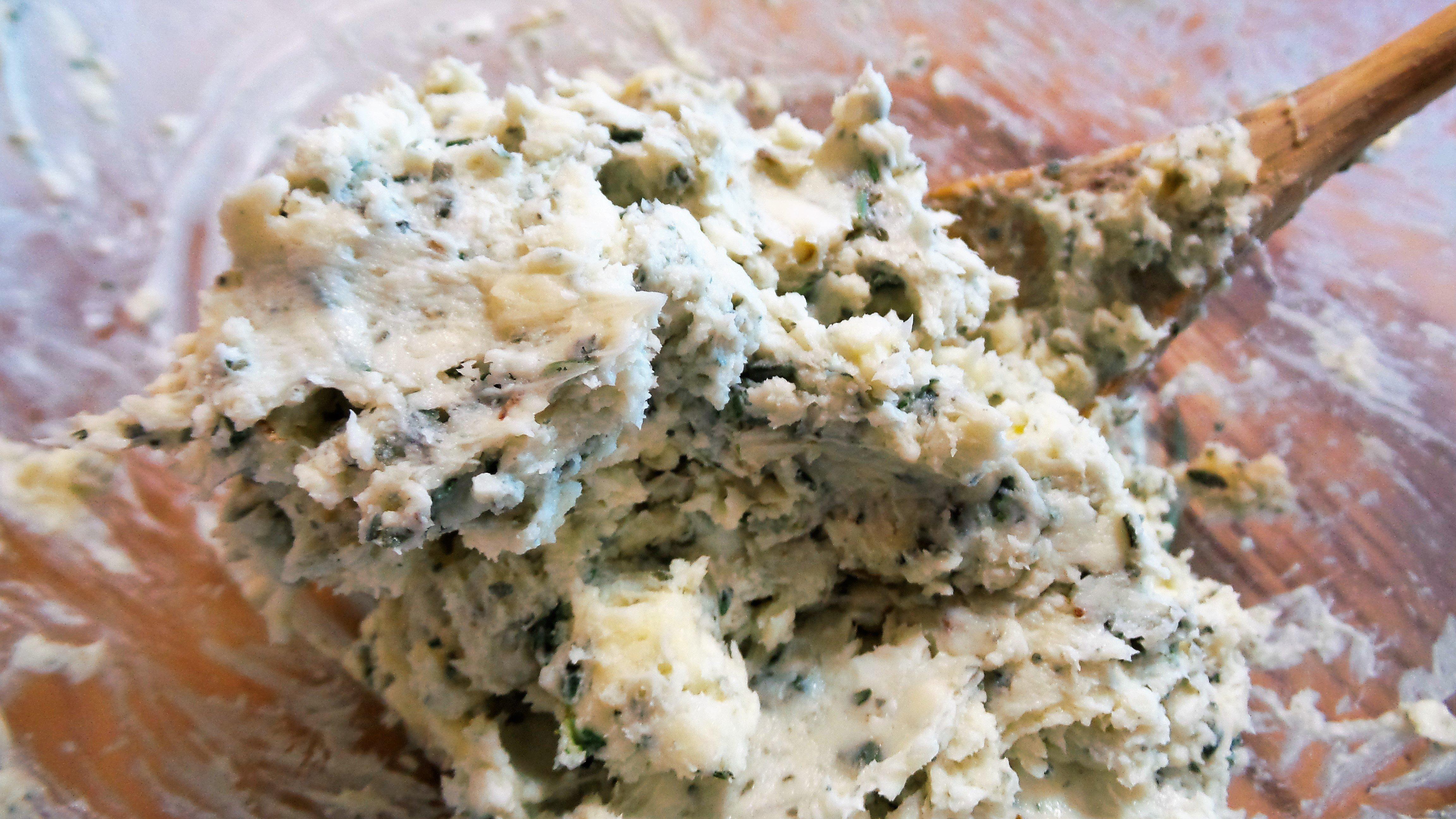 Drizzle the slices of backstrap with olive oil and season well. Wrap each steak with a slice of bacon. Pin in place with a bamboo skewer. Get your grill very hot, high for a gas grill or directly over the charcoal. Sear the steaks for 60 seconds per side, then flip steaks up on their side and turn often to sear the bacon and avoid flare-ups. As soon as bacon is finished, remove the steaks from the grill and cover loosely with foil to rest for 10 minutes. This is a great time to grill the mushrooms if you are serving them with the steaks.
To plate, simply top each steak with a slice or two of the blue cheese butter and enjoy.