Black Pepper and Honey Deer Steak Bites Recipe
Searching for a tasty appetizer for a Saturday afternoon football game? Then look no further than this peppery, sweet, and super-crispy deer steak recipe. Coated with a mixture of corn starch and flour, seasoned with lots of black pepper, then deep fried, the steak bites get drizzled with honey for a touch of sweetness and a few drops of your favorite hot sauce for spice.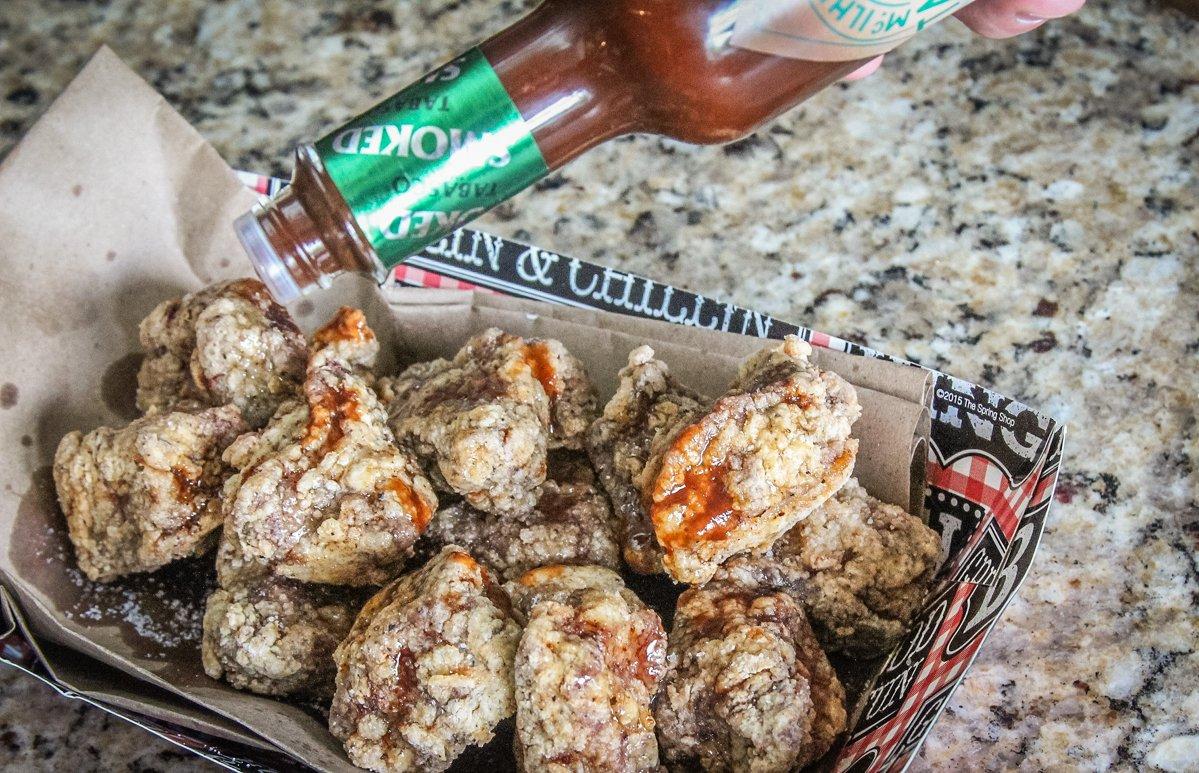 We use either backstrap or top round for the bites. Fry until the crust is golden brown and crisp and the center is still a nice medium-rare for maximum flavor and tenderness.
Ingredients
2 pounds deer steak, cut into bite sized pieces
2 eggs, beaten
½ cup flour
½ cup corn starch
3 tablespoons black pepper
1 tablespoon seasoned salt
½ teaspoon garlic powder
½ teaspoon paprika
Oil for frying
honey
hot sauce
Cooking Instructions
Mix the flour, cornstarch, pepper and spices in a shallow dish.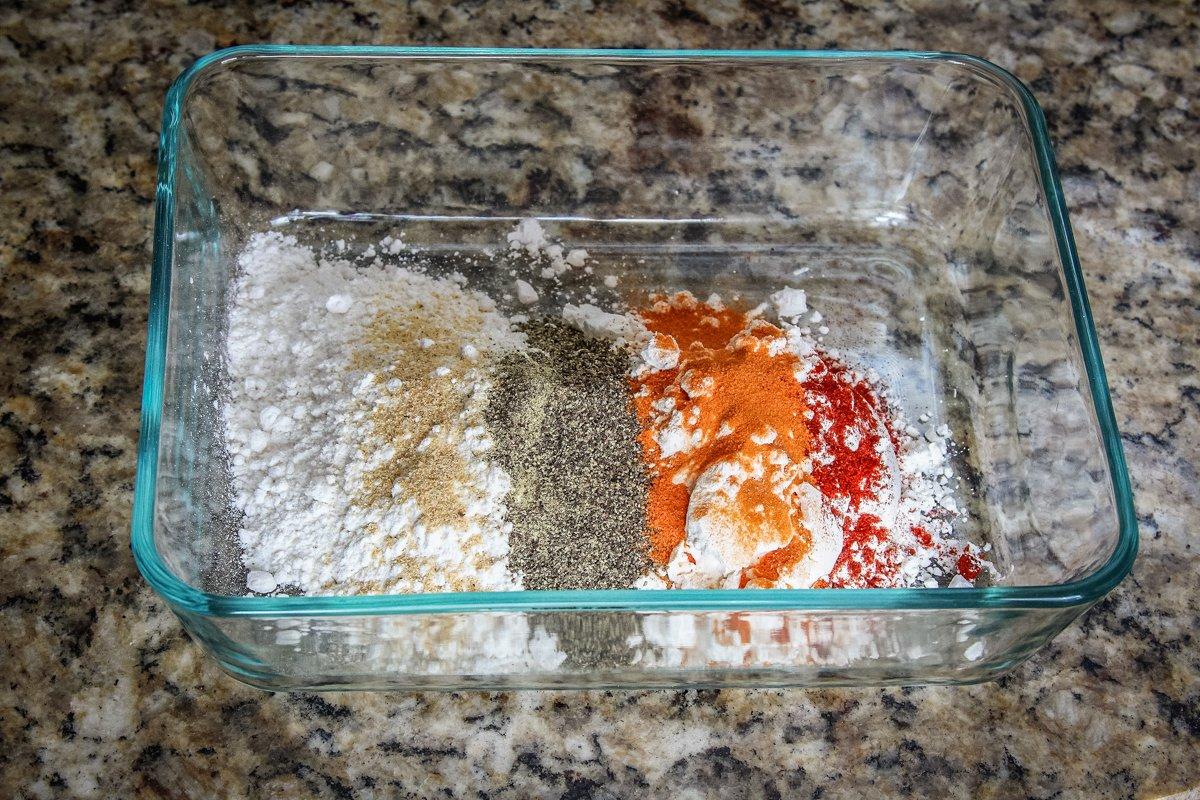 Move dredged pieces to a wire rack to allow the crust to set while 2 inches of oil heats over medium-high heat. When the oil reaches 350 degrees, drop the bites in, a few at a time, and fry until the crust turns golden brown and crisp and the bites float to the surface, usually 3 to 5 minutes.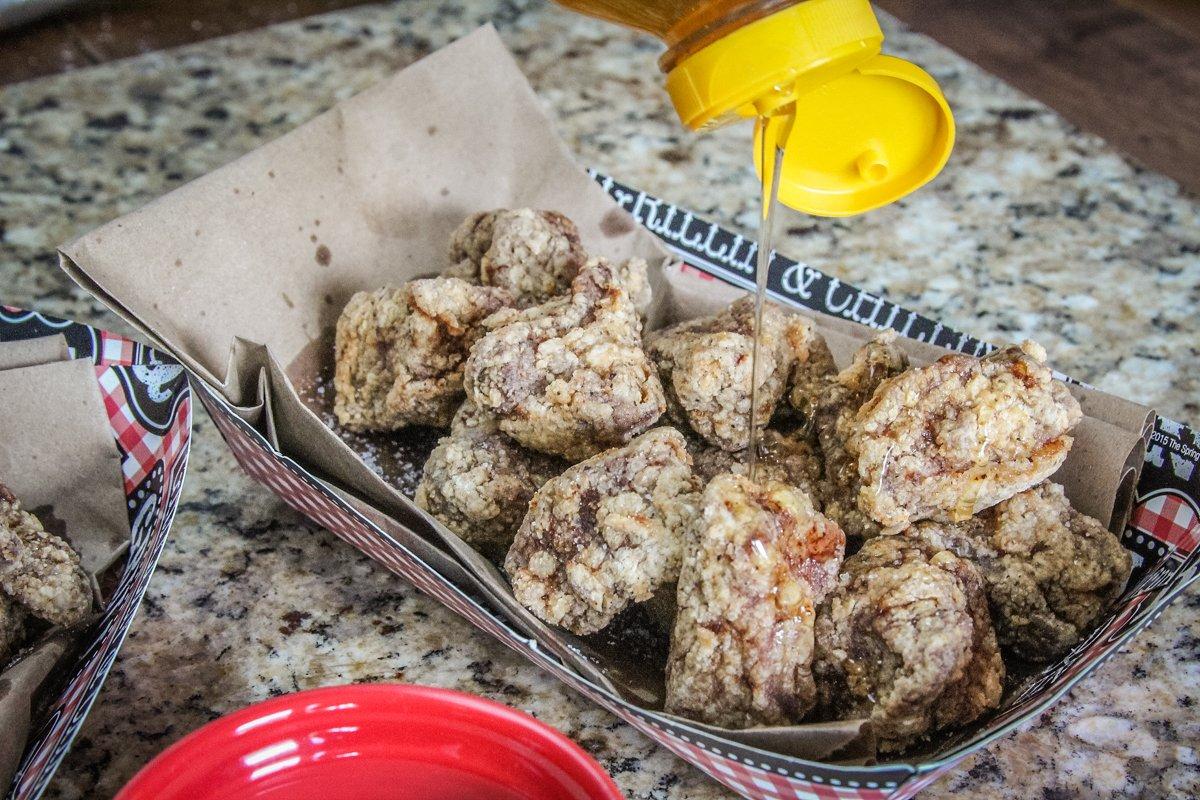 Drain each batch on a paper-lined platter and drizzle with honey while the steak bites are still warm. Add a few drops of your favorite hot sauce, if desired.