Blackberry, Peach, and Cream Cheese Grilled Tart
Summertime screams for fresh fruit desserts. Even better if some of those fresh fruits are wild, like the blackberries in this easy-to-make tart. Grill it up on your Traeger pizza stone for a summer favorite that doesn't take a lot of time to make — and won't heat up your kitchen with a hot oven.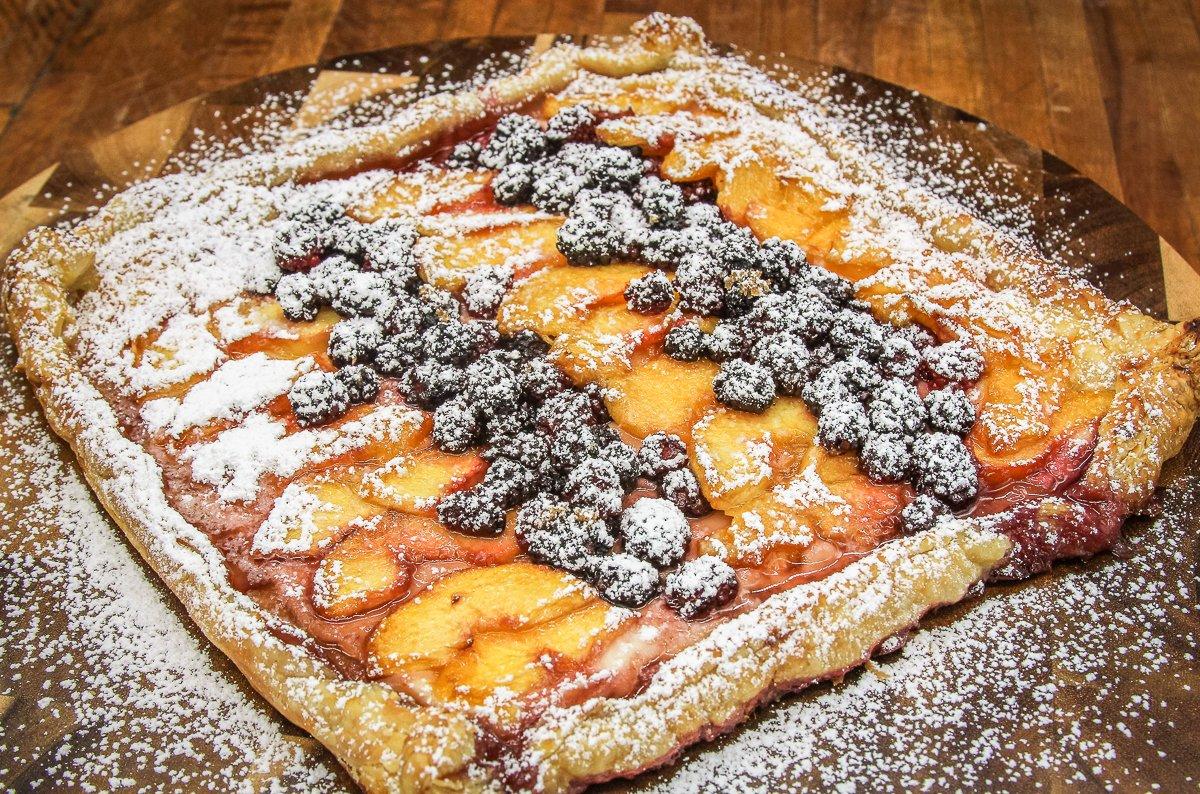 Ingredients
1 sheet frozen puff pastry, thawed and unrolled
2 to 3 peaches, sliced
2 cups fresh blackberries
8 ounces cream cheese, softened
3 tablespoons granulated sugar
1 teaspoon lemon juice
1 teaspoon pure vanilla extract
3 tablespoons brown sugar
1 tablespoon powdered confectioners' sugar
Cooking Instructions
Start by setting the puff pastry in the refrigerator overnight or on the counter for 1 to 2 hours to thaw. Set out the cream cheese to soften.
In a mixer or by hand, blend the white granulated sugar, lemon juice, and vanilla into the softened cream cheese.
Unroll the thawed puff pastry onto a sheet of parchment paper.
Use a spatula to spread the softened cream cheese in a thin layer over the puff pastry, stopping an inch from the edges.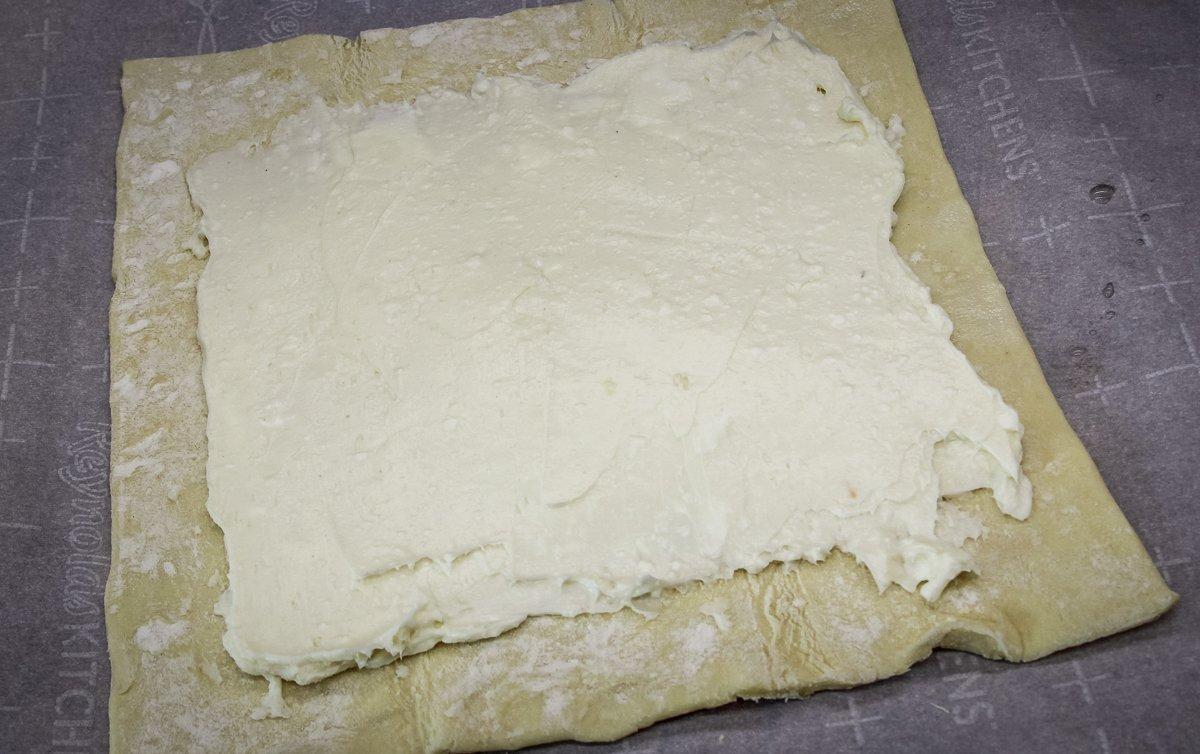 Roll the edge of the puff pastry over onto itself, forming a small rim. Sprinkle the brown sugar over the fruit.
Place a pizza stone directly on the rack of your Traeger Grill. Preheat to 375 degrees. Gently slide the parchment paper holding the puff pastry directly onto the stone. Grill for 30 to 40 minutes, or until the fruit is golden and the edges of the pastry have puffed up. Watch the pastry as it cooks, popping any air pockets that rise up under the fruit with the tip of a knife.
Remove the pastry from the grill and let rest 10 minutes. Sprinkle over the powdered sugar to decorate the tart just before serving. Cut into squares to serve.