Blue Cheese-Stuffed Venison Meatloaf with BBQ Pork Rind Topping
Blue cheese is one of those ingredients that most folks either love or can't stand. We love it, and we use it often in various recipes.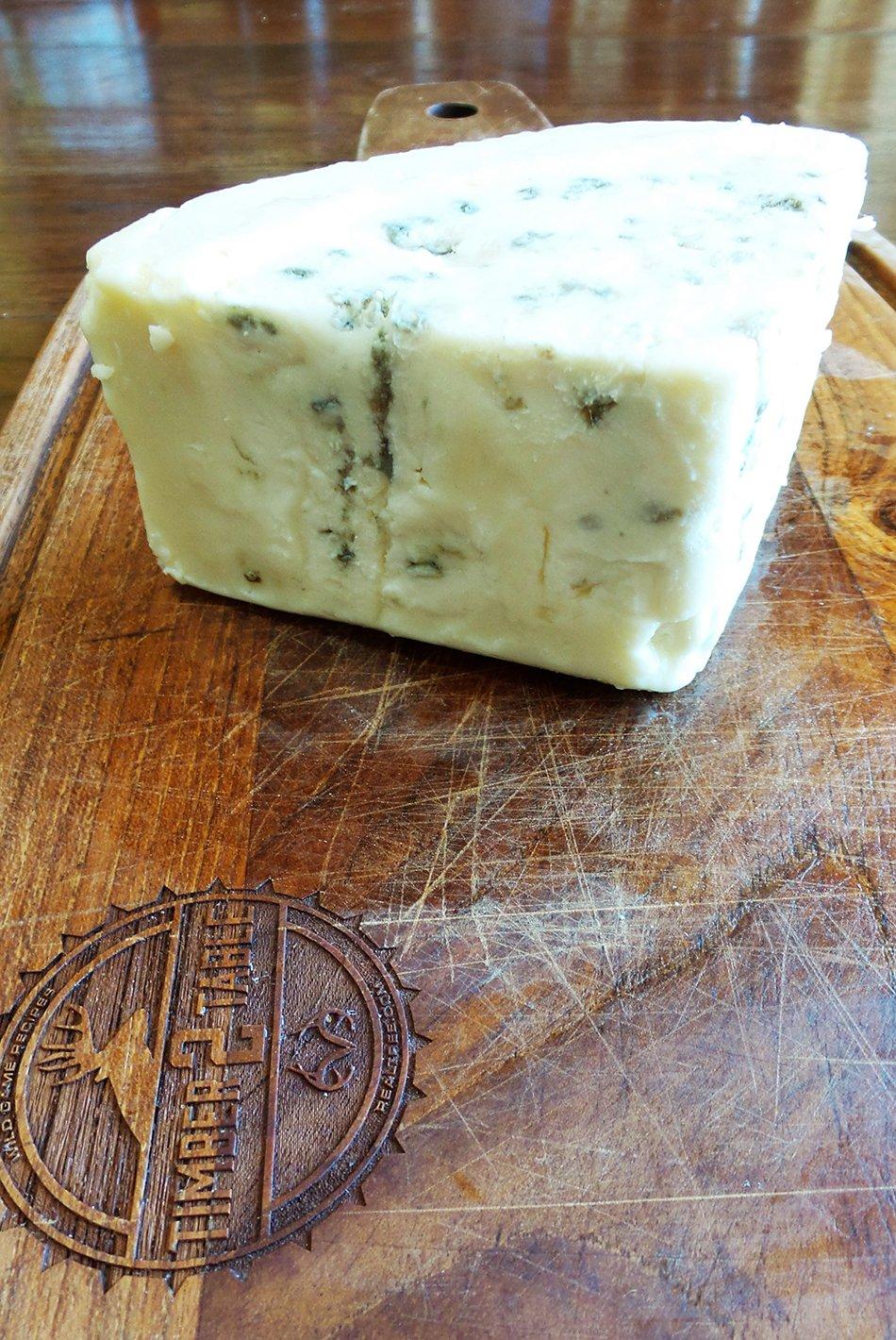 Straight ground venison is on the crumbly side for meatloaf, so I like an 80/20 (or even 75/25) ratio of meat to fat in my grind with either pork fat or bacon to help it stick together. Besides the added fat, other binders to help the meatloaf stay together include cream or half and half, fresh bread crumbs (just grind up bread slices in your food processor) and egg yolks.
The recipe makes two meatloaves and feeds seven or eight pretty easily. Or it feeds a family of five with several slices leftover for sandwiches the next day. If you only need one meatloaf, simply divide the ingredients by half.
Ingredients
3 pounds ground venison with fat or bacon added
8 slices soft bread, white or wheat, crumbed in food processor
4 cups BBQ pork rinds, pulverized in food processor
2 cups heavy cream or half and half
3 eggs, separated
1 medium onion, minced
1 tablespoon salt
1 teaspoon black pepper
1 teaspoon dry mustard
½ teaspoon sage
½ teaspoon garlic salt
2 tablespoons Worcestershire sauce
Cheese filling
12 ounces crumbled creamy blue cheese
3 tablespoons water
3 egg whites, beaten
3 tablespoons bread crumbs
Cooking Instructions
Blend ground venison, minced onion, cream (or half and half) bread crumbs (less the 3 tablespoons reserved for the cheese filling), salt, pepper, dry mustard, sage, garlic salt and Worcestershire sauce. Fill buttered loaf pans half way up with a layer of the venison mixture.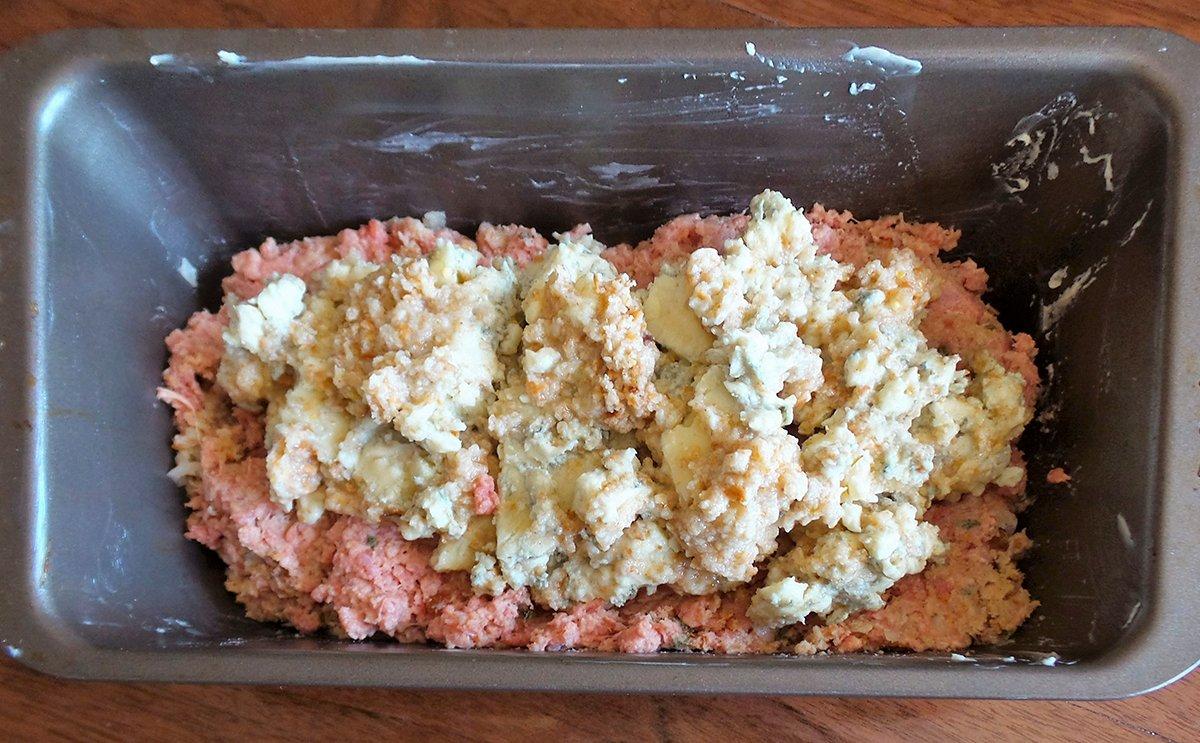 Pulverize the pork rinds in your food processor and sprinkle over the meatloaves. Place the pans into a 350-degree oven for 90 minutes. Let the loaves rest 10 to 15 minutes before running a knife around the edge to loosen from the pan. Turn out onto cutting board and slice.