Bourbon-Sorghum Hickory Nut Tart
Fall for hunters is all about putting food on the table. From large game to small, freezers are getting filled. But wild game isn't the only food available in the woods this time of year. Mast trees are dropping their bounty now. If you can beat the local wildlife to it, you can pick up some pretty good eats on your way back to camp after a morning hunt.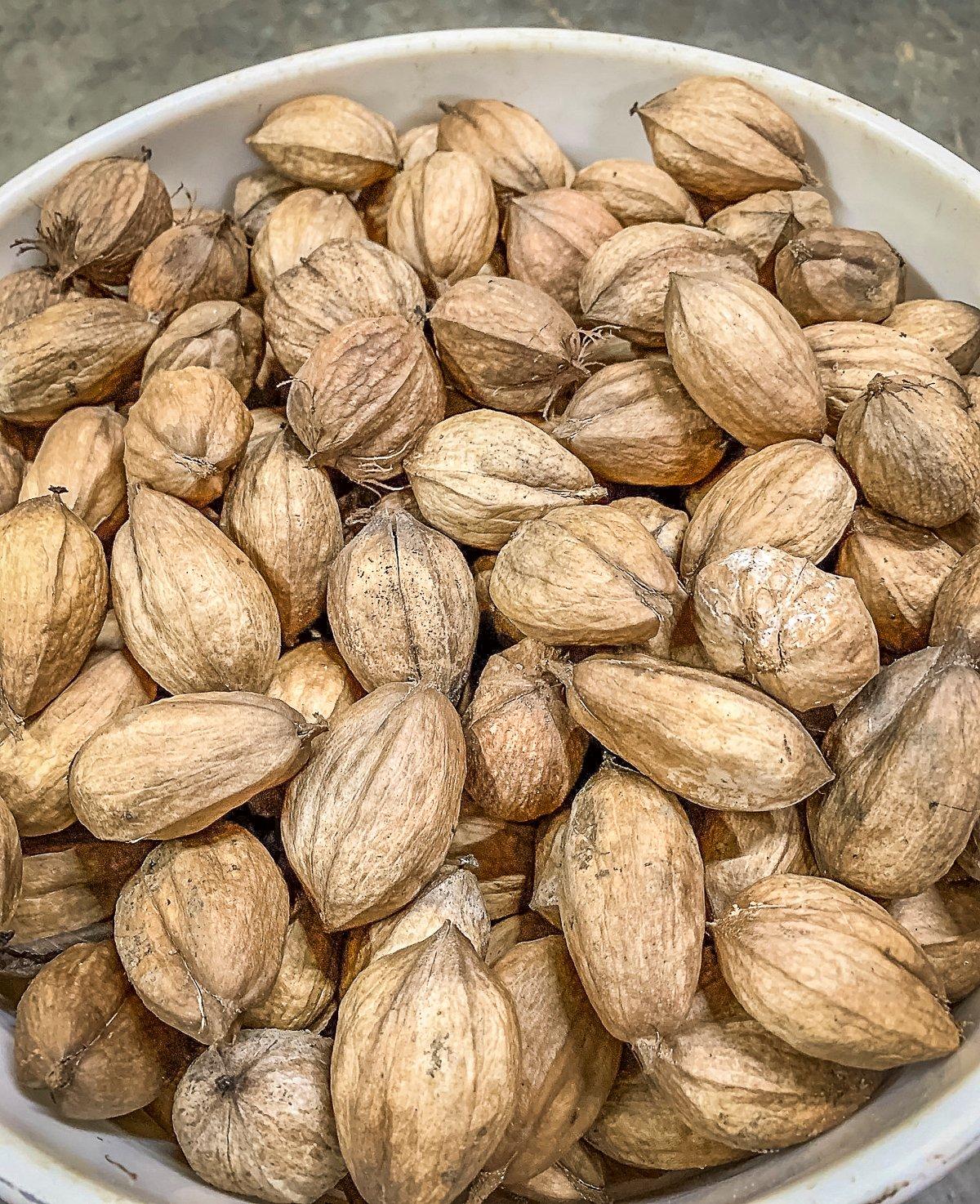 Once you have collected about 2 cups of picked meat from the nuts, make this bourbon-sorghum hickory nut tart. Tart in name only (because of the pan it is made in), this rich, sweet dessert is packed with flavor, making it the perfect ending for any holiday meal.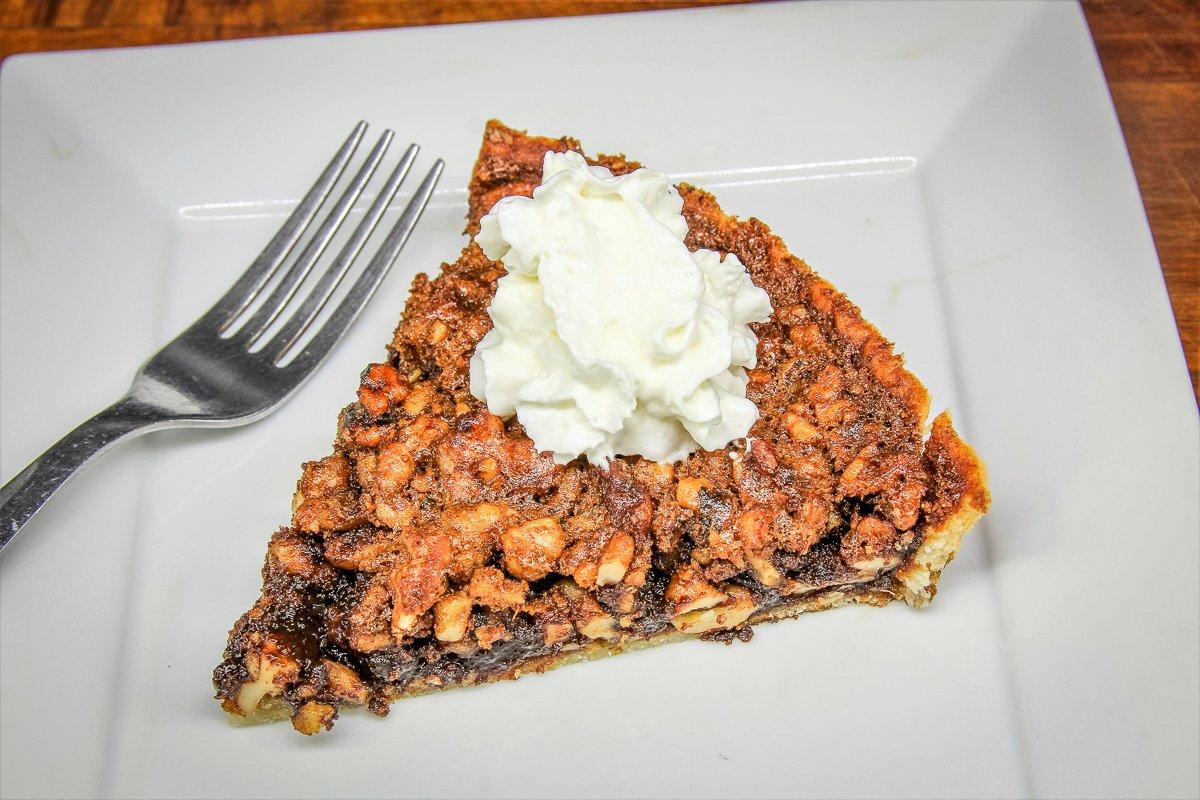 Ingredients
One 12-inch round pie crust, recipe included
2 cups hickory nut halves or pieces
3 large eggs
1/2 cup (packed) light brown sugar
3/4 cup sweet sorghum
3 tablespoons unsalted butter, melted
2 tablespoons Evan Williams bourbon
1 teaspoon bourbon vanilla extract
1/4 teaspoon salt
Pie crust
1 1/2 cups all-purpose flour
1/2 cup vegetable shortening
1 teaspoon white granulated sugar
1/2 teaspoon salt
About 1/2 cup cold water
Tools
10-inch tart pan with removable bottom
Rolling pin
Cooking Instructions
Mix flour, shortening, white granulated sugar, and salt together with a fork or a pastry blender until very crumbly. Add as much cold water as needed until the dough just holds together. Mix lightly with a fork.
Form the dough into a small rectangle and cover with plastic wrap. Refrigerate for at least 1 hour.
Roll the dough gently on a floured surface to about 1/8-inch thickness and into a round at least 2 inches larger than the tart pan base. Fold carefully in half, lift to tart pan, and unfold. Press into pan, using your knuckles to press the dough down tightly to the lip of the tart pan. Use your roller to press the dough onto the tart pan, cutting it to size as you go.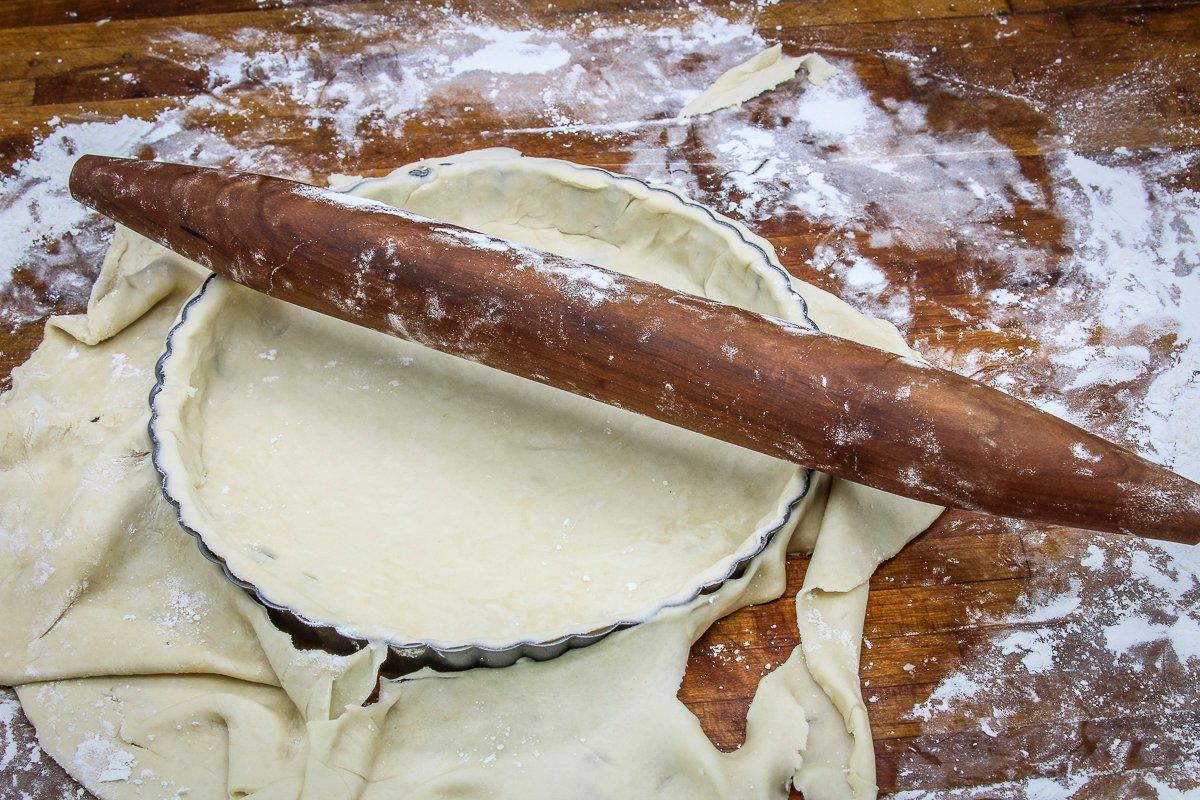 Using an electric mixer, beat eggs and brown sugar in a medium bowl. Beat in the sorghum. Add butter, bourbon, vanilla, and salt; beat until blended. Stir in the hickory nuts.