Campfire Caramel Apple Packets
I don't like s'mores. That's right, that perennial campfire favorite just isn't my thing. Roasted marshmallows are sticky and way too sweet, and someone always ends up flailing one about like it's a flaming torch and they are trying to fend off a pack of hungry wolves. Don't even get me started on graham crackers. Unless they are crumbled up in a pie shell and filled with key lime or lemon meringue pie filling, they've got no place at my table.
But I do enjoy a good hunting camp dessert, particularly when there are kids in attendance. Since time is usually pretty tight once everyone makes it in from the evening hunt, dessert needs to be quick, easy, and something everyone will enjoy. These Campfire Caramel Apple Packets fit the bill.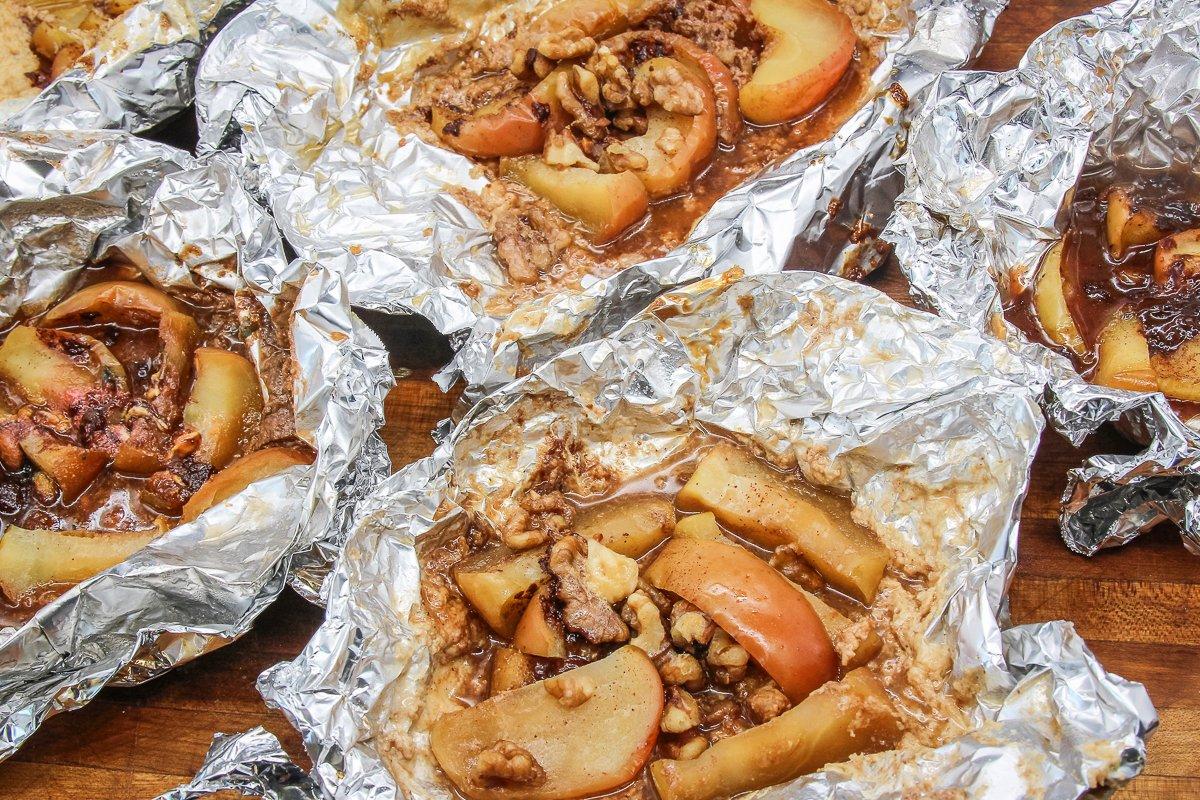 To build the packets, cut each apple into slices, place on a piece of aluminum foil, top with brown sugar and sweetened condensed milk, along with your toppings of choice, and seal the foil up to make a packet. Place the foil packs on the cooking grate or along the edge of the campfire coals while everyone eats dinner. When you're ready for dessert, open the packs and eat the apples with a fork. Be careful, as those packs will be full of steam. Open with adult supervision.
Ingredients
For each packet
1 sheet heavy-duty aluminum foil
1 tart apple, sliced
2 tablespoons sweetened condensed milk
1 tablespoon brown sugar
1 pinch cinnamon
1 pinch salt
Toppings of choice
Topping ideas
Chocolate chips
Heath Bar bits
M&M's
Mini marshmallows
Reese's Pieces
Red Hot candies
Walnuts
Or anything else that might sound good to you on a caramel apple
Cooking Instructions
For each serving, slice an apple and pile it on a sheet of heavy-duty aluminum foil. Sprinkle over sugar and drizzle on sweetened condensed milk, then add a pinch each of cinnamon and salt.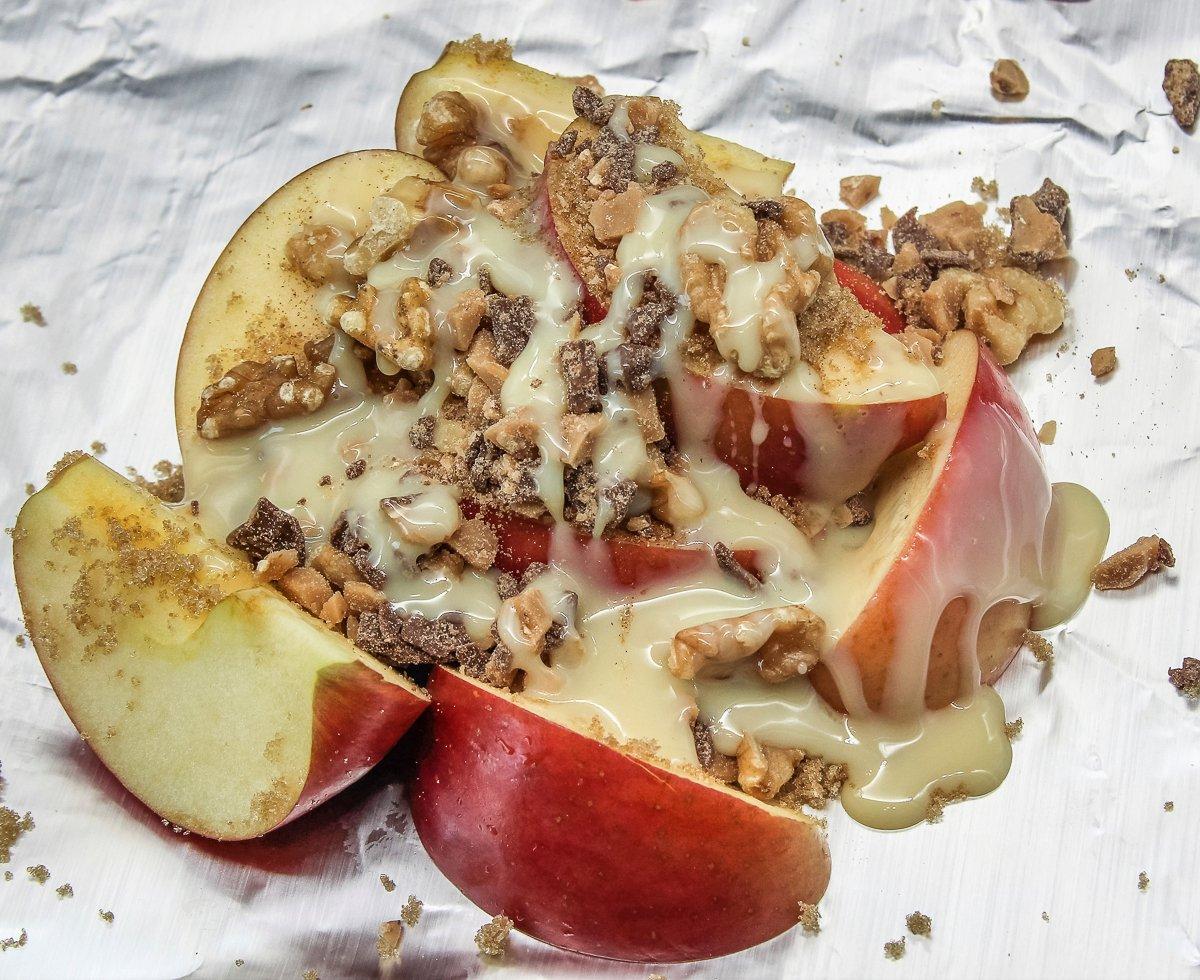 Place each packet on a cooking grate over medium to low heat, or directly along the edge of the campfire coals. Cook for 30 to 45 minutes. Carefully open the foil packs and enjoy your no-mess caramel apple dessert with a fork.