Can Cooker Wild Turkey and Mushroom Fettuccine Alfredo
The folks over Seth McGinn's Can Cooker recently sent over a Bone Collector edition Can Cooker for us to try out. It didn't take long to figure out that this thing would be an essential part of our camp mess kit.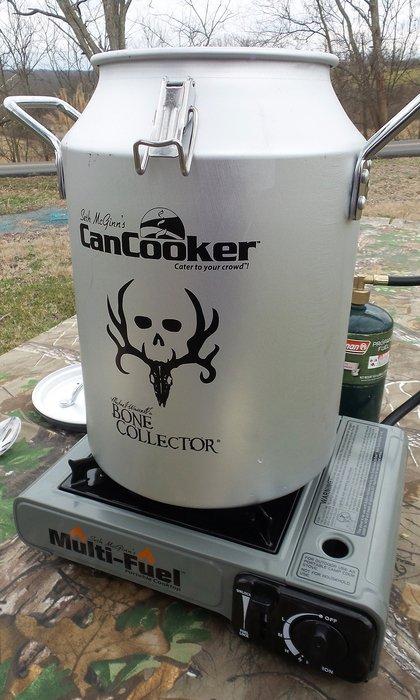 We will be taking the cooker to turkey camp with us in a month or so. Watch for more recipes in the future. To break it in, we cooked Wild Turkey and Mushrooms Fettuccine Alfredo. With a bit of prep back at the house, this recipe can be finished in about half an hour, making it an outstanding choice for hunting camp.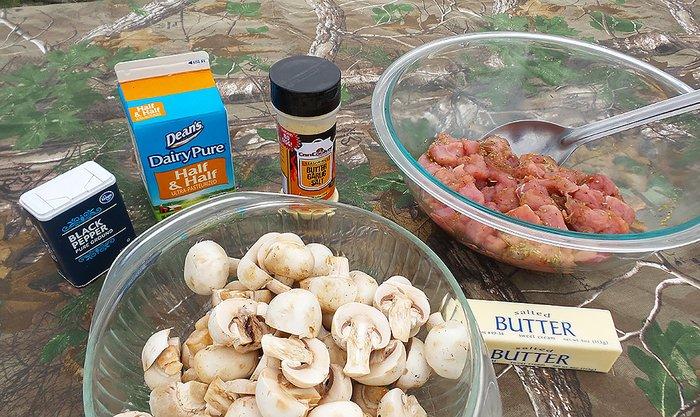 Ingredients
2-3 pound wild turkey breast, cut into bite-sized pieces
1 pound mushrooms, sliced
2 pounds of fettuccine noodles
2 sticks of butter
8 ounces of parmesan cheese, grated
8 ounces of romano cheese, grated
2 tablespoons minced garlic, divided
2 cups half and half
1 cup chicken stock
1 cup flour
2 tablespoons Italian seasoning
2 tablespoons black pepper, divided
1 tablespoon Can Cooker Butter Garlic Salt
Cooking Instructions
Begin by adding a half gallon of water to the Can Cooker on high heat. Once the water starts to boil, add the pasta and cook for five minutes until it is al dente. Drain pasta and set aside. Season the turkey with Italian seasoning and one tablespoon of black pepper.