Carolina-Style Vinegar-Brined Fried Quail
Nashville has its hot chicken, and it works for quail too, but the Carolinas go in a different direction when it comes to flavoring yard birds. In both North and South Carolina, the marinade of choice is a vinegar-based pickling solution. We tweaked the classic recipe a bit to customize it for quail and it's a winner.
The recipe starts with a mixture of apple cider and white vinegars, water and some of the same pickling spices you would use when making crispy dills from the cucumbers in your garden. Since quail are a bit more delicate than the average chicken, we cut the brine time back to two hours for a lighter vinegar flavor. From there, the whole plucked birds move to a buttermilk soak to both add more flavor and tenderize the quail. To add a little crunch and texture to the coating mix, use a blend of seasoned flour and cornmeal.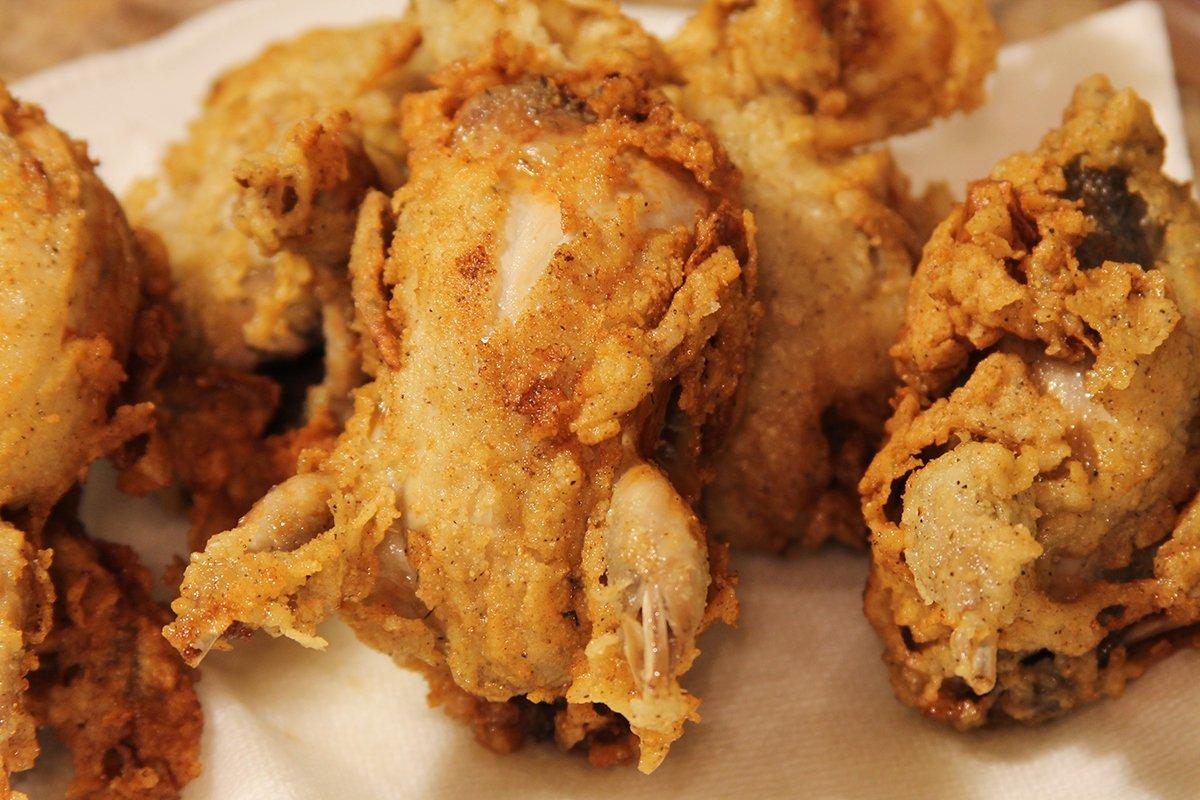 Ingredients
10 quail, plucked
Brine Mix
4 cups water
2 cups white vinegar
1 cup apple cider vinegar
2 tablespoons salt
2 tablespoons mustard seed
1 tablespoon coriander seed
1 tablespoon black pepper
1 teaspoon red pepper flakes
1 spring of fresh dill
1 quart buttermilk
Breading Mix
1.5 cups seasoned flour
1 cup fine cornmeal
1 teaspoon black pepper
Peanut oil for frying
Collard Greens
2 bags (16 ounces each) of prepackaged collard greens
4 slices bacon, diced
1 Tablespoon salt
1 teaspoon red pepper flakes
1 tablespoon or so of white vinegar
Cooking Instructions
Start by mixing the brine ingredients in a large bowl. Add the quail and refrigerate for two hours. Remove the quail after brining and rinse under running water. Pour the buttermilk into a bowl and add the quail. Let the quail soak in the buttermilk for 30 minutes.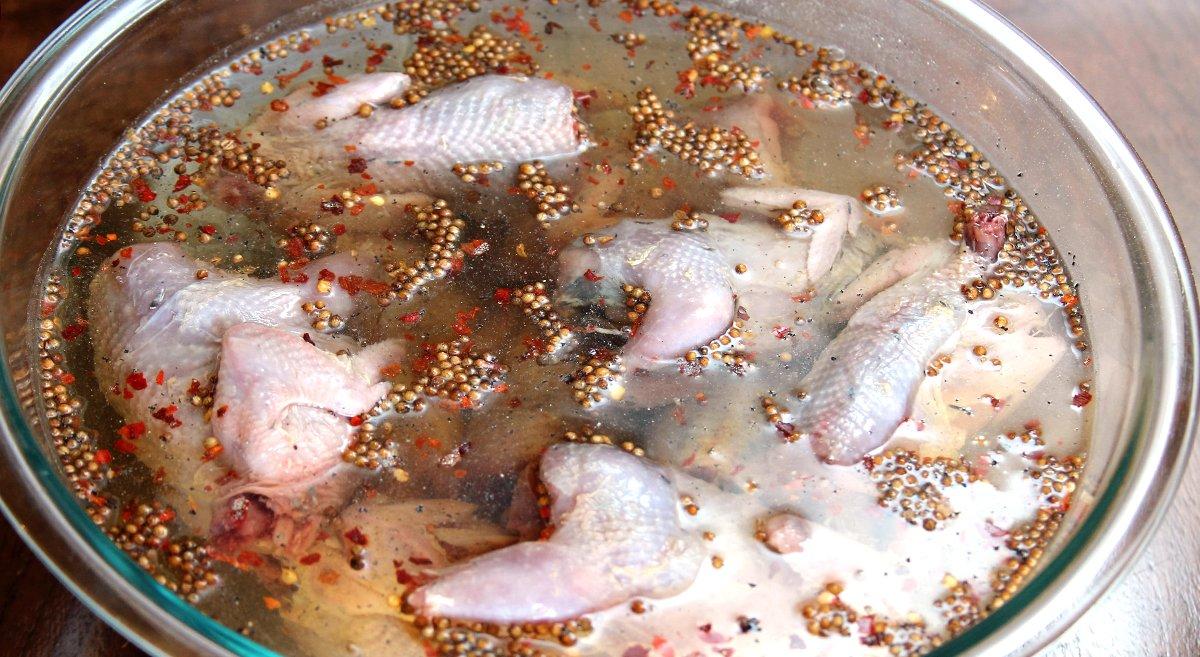 Pour about an inch of peanut oil into a heavy cast iron pan. Heat to 350 degrees. Carefully drop the quail into the grease, taking care not to crowd the pan. Fry the quail until cooked all the way through, about 10 minutes for medium-sized birds. Remove the quail from the hot oil and drain on a paper towel-lined platter.
Serve the fried quail over a bed of collard greens and add a wedge of your favorite cornbread recipe to round everything out.