Chorizo and Cheese Stuffed Jalapeno Peppers
Our garden is in full production mode this time of year. That means we are preparing fresh vegetables in just about every way we can. One of our favorite ways to serve and eat our jalapeno peppers is to slice them in half and stuff them.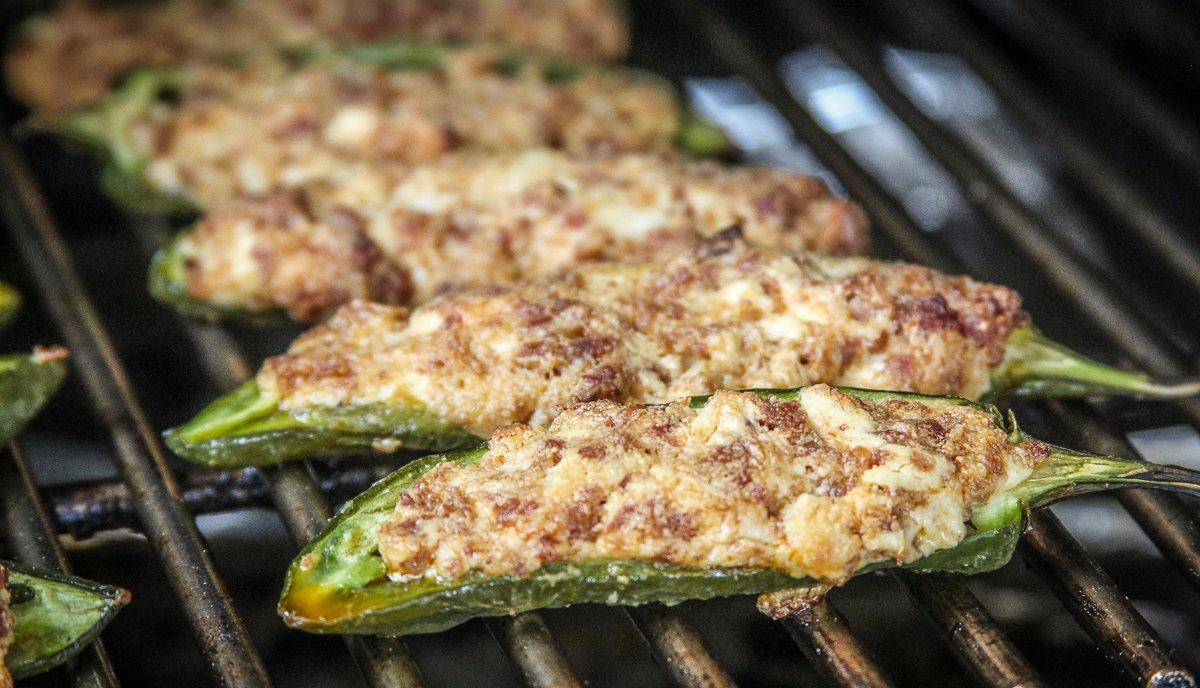 Removing the seeds and veins from the jalapenos cuts down on the heat.
Ingredients
10 large jalapenos, halved lengthwise, seeds and veins removed
1 pound chorizo sausage, browned and crumbled
8 ounces cream cheese, softened
8 ounces queso fresco cheese, finely crumbled
1/2 teaspoon ground cumin
Cooking Instructions
Slice the peppers in half lengthwise, then use a sharp knife to remove the seeds and veins to reduce the heat. You might want to wear rubber gloves for this task.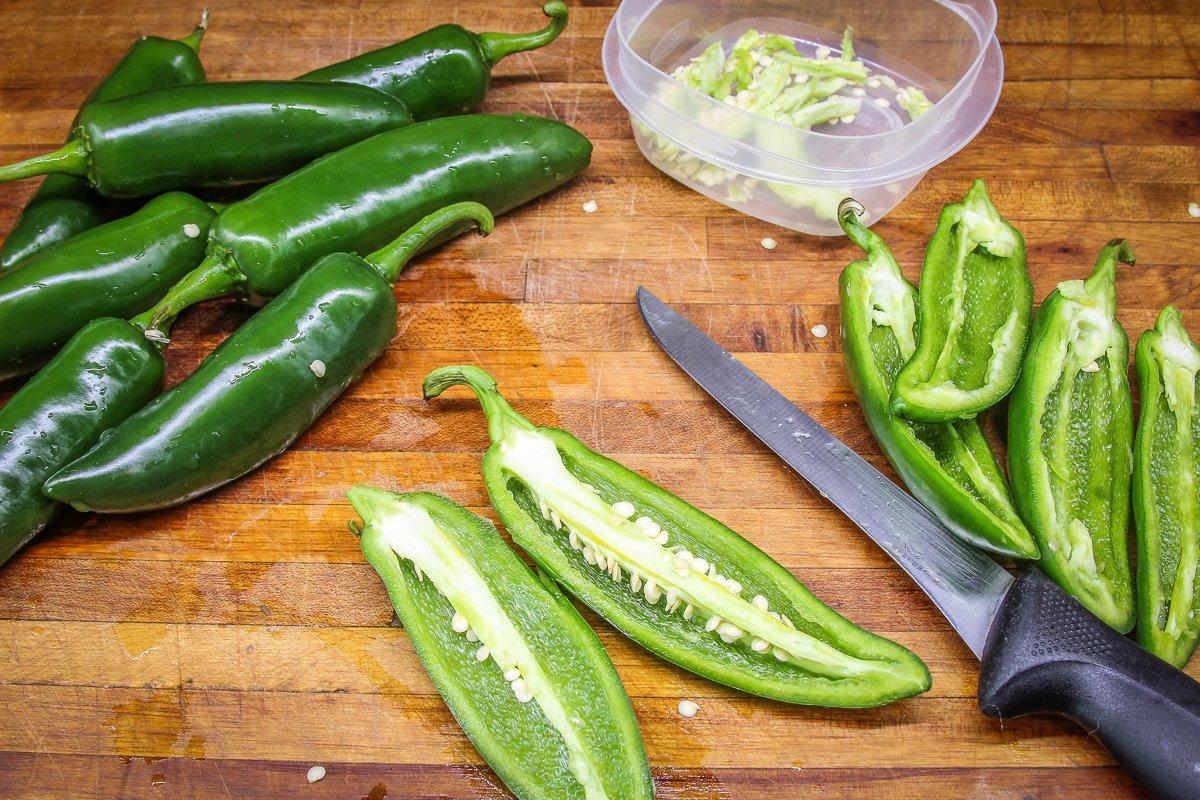 In a large bowl, blend the sausage with both cheeses. Sprinkle over the ground cumin and blend well. Use a spoon to stuff the cheese and sausage mixture into the pepper halves.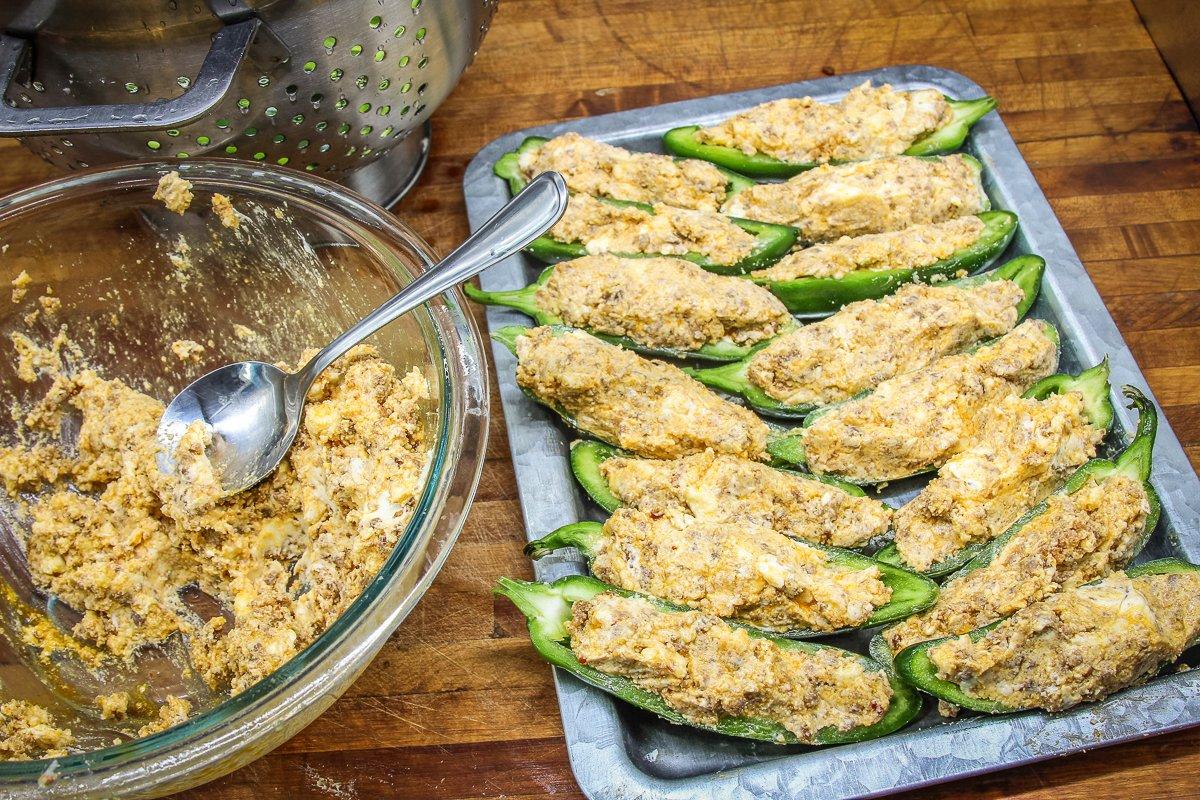 Grill on your Traeger set at 350 degrees for 30 to 40 minutes or until the peppers have softened and the stuffing is bubbly and golden.