Cornmeal-Crusted Buttermilk Quail
I love to search out great local restaurants while traveling. They're often off the beaten path and family owned. They make use of the best local ingredients and have no qualms about changing their menu to reflect what's available that night.
On a recent trip to Oxford, Mississippi, a friend recommended we take the 15-minute drive out of town to tiny Taylor. Once there, we found Grit, a delightful little spot located in Taylor's Plein Air neighborhood.
Owned by the husband and wife team of Nick Reppond and Angie Sicurezza, Grit specializes in classic Southern cuisine with an upscale twist. Our group sampled dishes like cornmeal-crusted quail, braised rabbit, peppercorn elk, and pan-roasted duck in addition to staples like smoked pork chops and grilled ribeyes. We ordered a bit of everything on the menu and shared it around the table, family style.
The quail was a favorite. I enjoyed it so much that I came home and tried to replicate the dish. While not the exact flavor we experienced at the restaurant, this one comes pretty close. I serve it over a bed of creamy parmesan risotto and alongside a sautéed blend of Granny Smith apples and butternut squash sprinkled with a pinch of salt and a bit of brown sugar.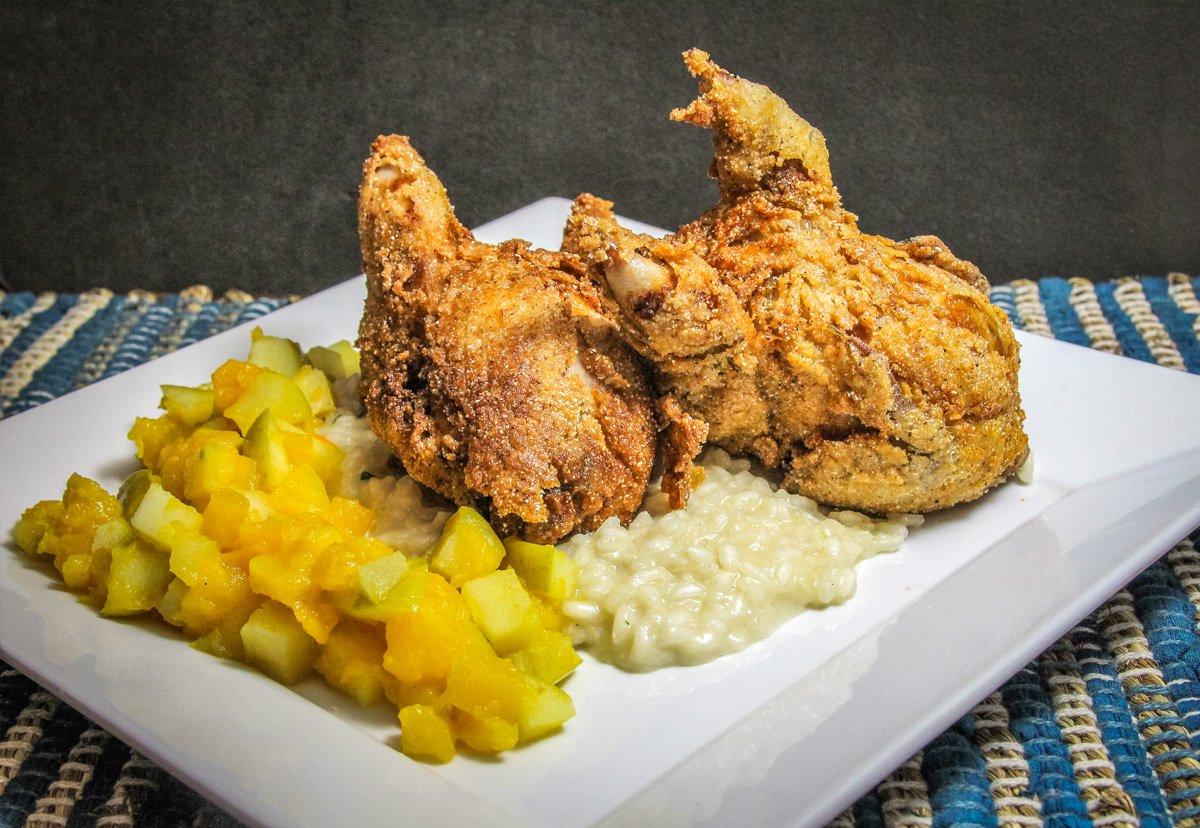 If you find yourself near Taylor, stop in and give Grit a try. Until then, try this recipe the next time you have a few quail in hand.
Ingredients
5-7 whole quail, skin on
1 cup corn meal
1/2 cup AP flour
4 cups buttermilk
2 tablespoons hot sauce
2 teaspoons salt
2 teaspoons black pepper
1 teaspoon paprika
1/2 teaspoon garlic powder
1/2 teaspoon cayenne pepper
Oil for frying
Cooking Instructions
While wild quail are making a comeback around here, the bird numbers are still a far cry from where they were 40 years ago. Lucky for those of us who still enjoy following a pair of bird dogs, places like Bluegrass Game Birds in Taylorsville, Kentucky, raise healthy, flight-conditioned birds to help keep both dogs and hunters happy. They taste good, too.
After hunting, we dip the birds in a pan of 150-degree water for a few minutes before plucking. Leaving the skin on adds flavor to the finished dish. Give it a try if you normally only breast out your birds; you will be surprised at how much tasty meat can be found on quail legs and thighs.
Start the recipe by stirring the hot sauce into the buttermilk in a large bowl.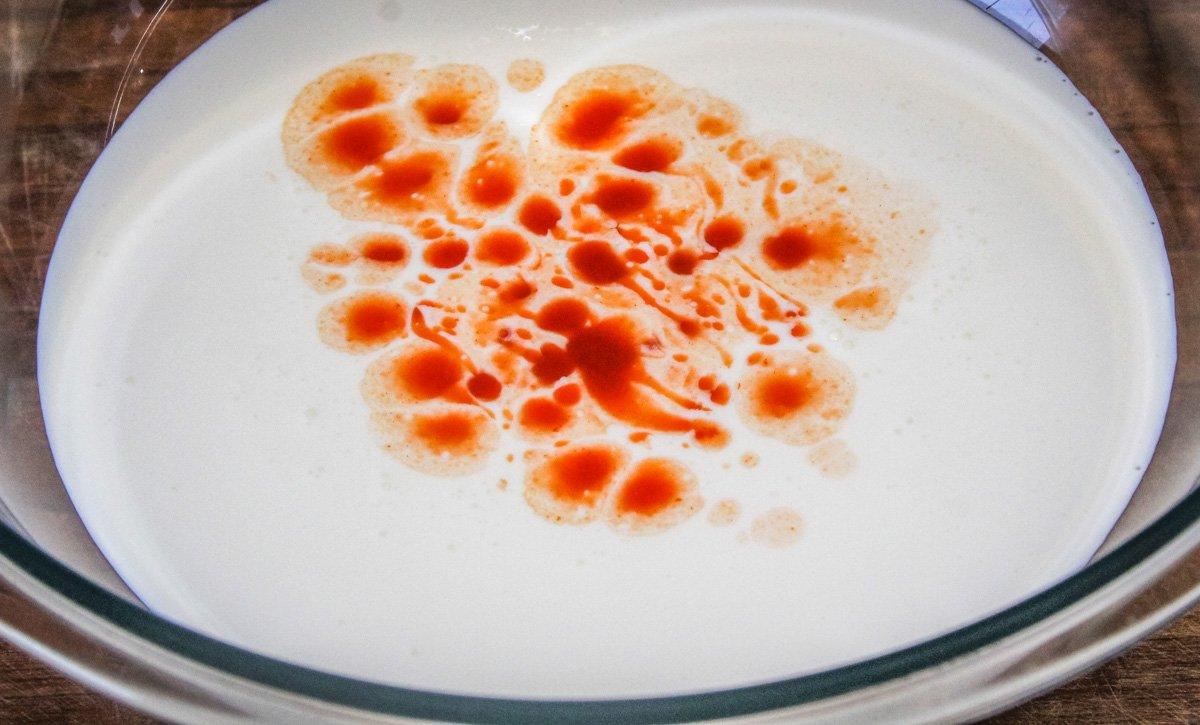 Add the quail and marinate at least 4 hours and up to overnight.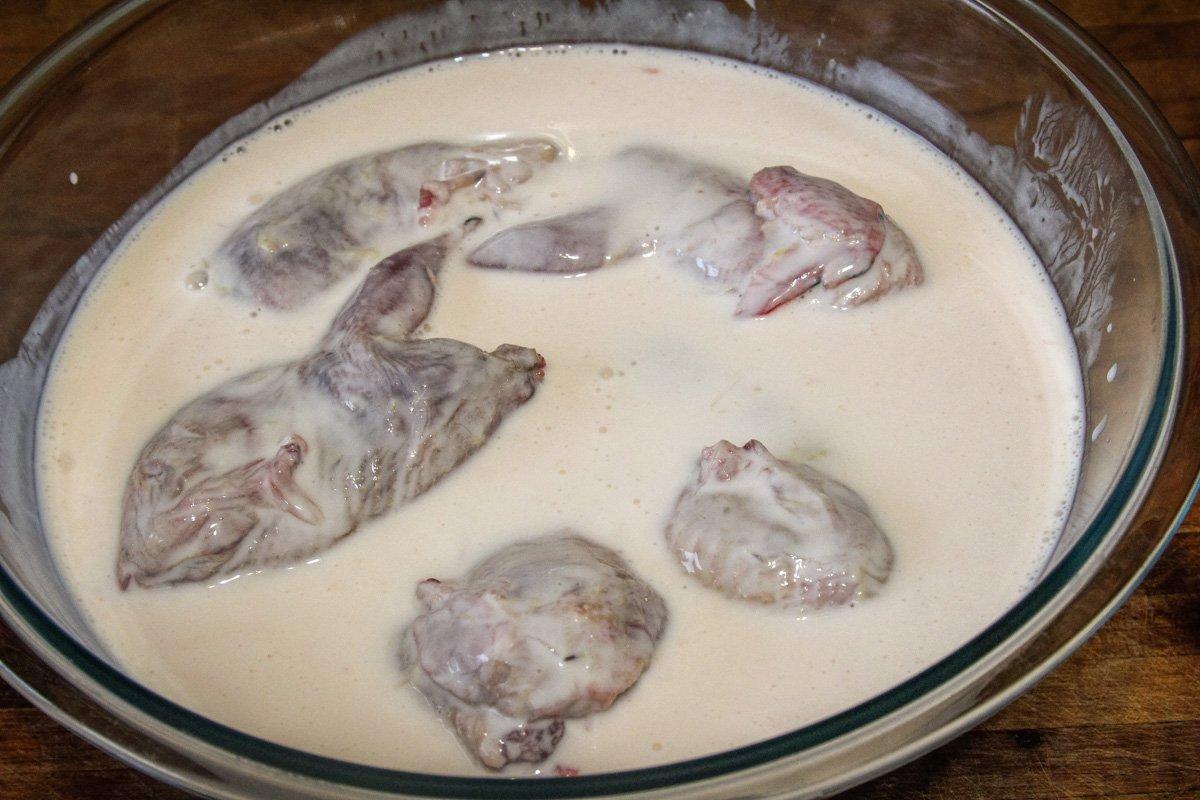 Mix the corn meal and flour, along with the salt, pepper, garlic powder, paprika, and cayenne. After marinating, lift the quail from the buttermilk and allow most of the excess to drain. Don't drain the quail completely clean; a thin layer of buttermilk helps the cornmeal coating stick to the skin.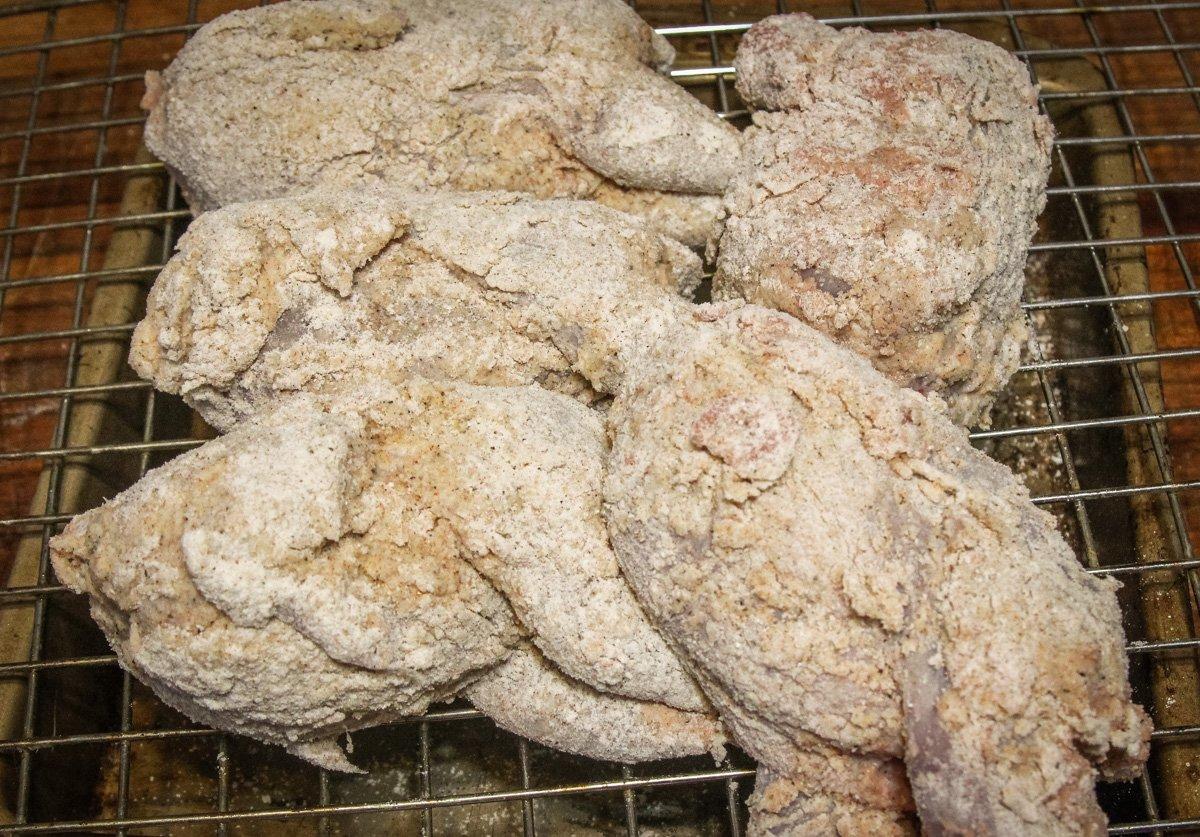 Gently roll the quail in the cornmeal mixture, coating all surfaces evenly. Move the quail to a wire rack to rest for 10 minutes. While the quail rests, heat two inches of oil in a heavy pot over medium-high heat or in your Magic Chef Realtree Deep Fryer.
Once the oil reaches 350 degrees, lightly toss the quail in the cornmeal coating a second time. Gently lower the quail into the hot oil, taking care not to overcrowd the pan. Fry for 7 to 10 minutes, turning the quail once or twice as you go. Figure on 1 to 2 quail per person.