Creamy Hungarian Turkey Leg and Mushroom Soup
It's that time of year again. Millions of turkey hunters will take to the woods and fields, having about as much fun as humanly possible in a battle of wits against a bird with a brain roughly the size of a marble. As much as I'd like to claim that we hunters have the decided advantage in this contest, it doesn't always prove to be the case.
Truth is, turkey hunting is tough. So, when you do fill a tag, do yourself a favor and use as much of that trophy bird as possible — that includes the legs and thighs, or roughly half the meat on your turkey. All too often, these portions get left behind in favor of the more tender breast meat.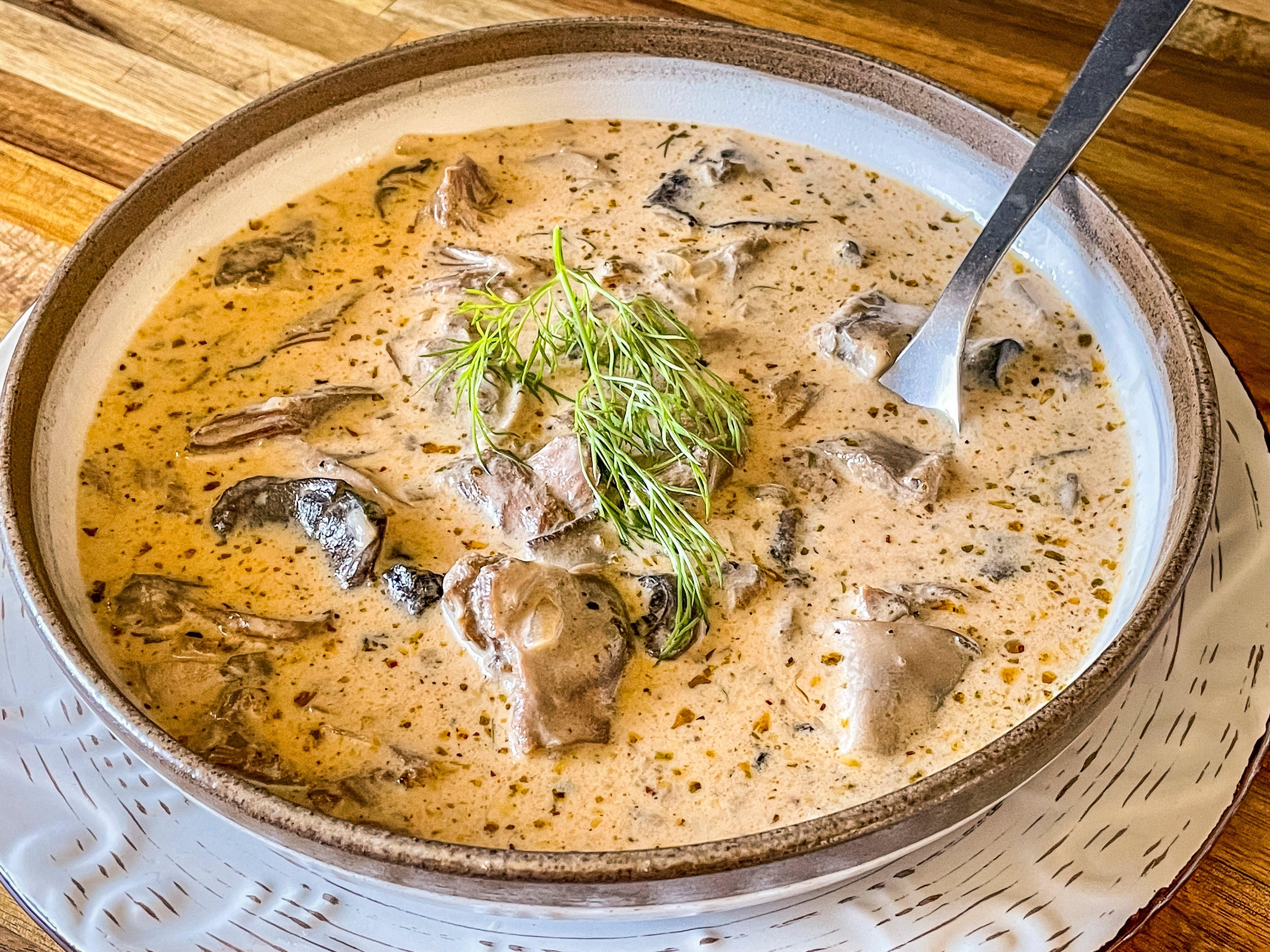 Toughened by daily hard use, the legs and thighs of a wild turkey require a bit of extra prep time to turn out nice and tender. One of the best ways is a slow simmer in water seasoned with salt and pepper. Add the turkey, bring the pot to a boil, then reduce to a simmer and cook for 2-3 hours or until the turkey peels easily from the bone.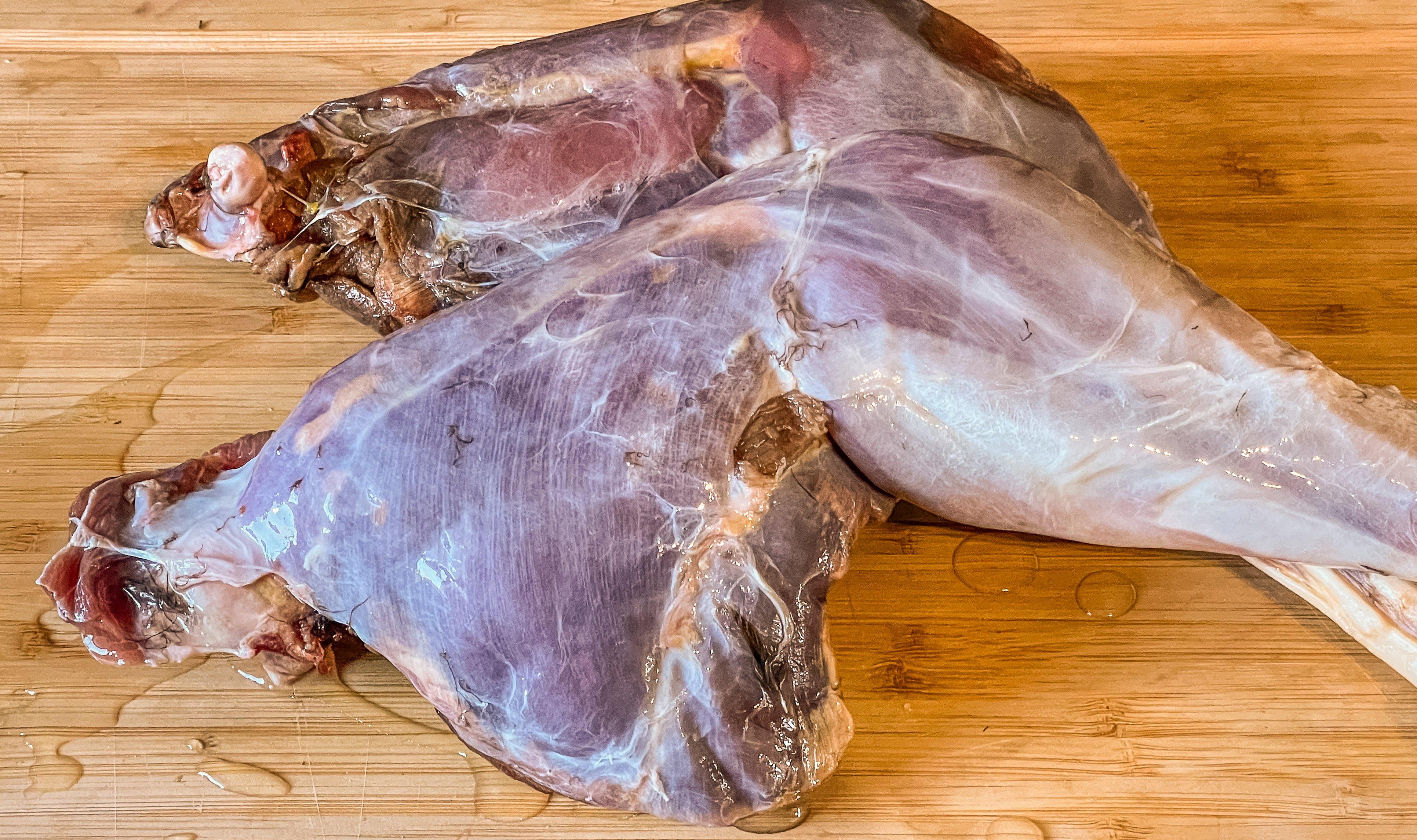 Once it's tender and cooled a bit, pick the meat away from the bones and use it for recipes like this creamy Hungarian style soup. While the dark meat of a wild turkey is nowhere near as tender as the breast meat, you can't beat the extra flavor.

Ingredients
2 turkey leg and thigh combos, slow simmered till tender
6 tablespoons butter
1 large yellow onion, chopped
2 pounds fresh mushrooms of choice, sliced
4 cups chicken broth
1 cup white wine
2 teaspoons fresh dill, chopped
3 teaspoons chopped dried thyme
4 teaspoons paprika
4 tablespoons soy sauce
1 teaspoon each salt and black pepper
2 cups half and half
5 tablespoons flour
1/2 cup sour cream
Juice of one lemon
Fresh dill or parsley for garnish
Cooking Instructions
Slow simmer the turkey legs and thighs in water until they are fork tender. Remove from the pot and rest until cool enough to pick the meat free from the bones and tendons.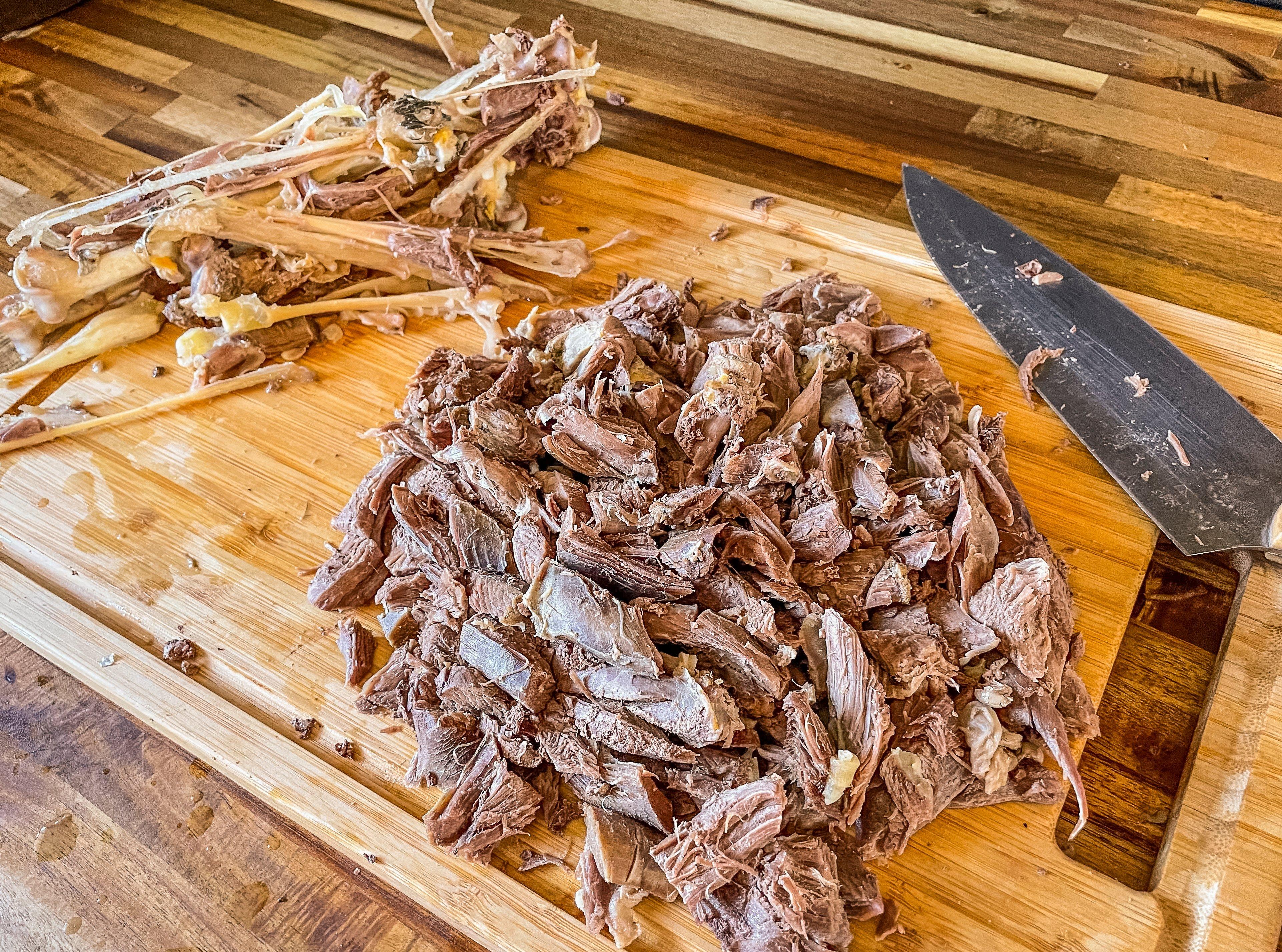 In a large Dutch oven, cook the onions and mushrooms in butter until soft, about 15 minutes. Add the chicken broth, wine, dill, thyme, paprika, soy sauce, salt, and pepper. Add the turkey meat.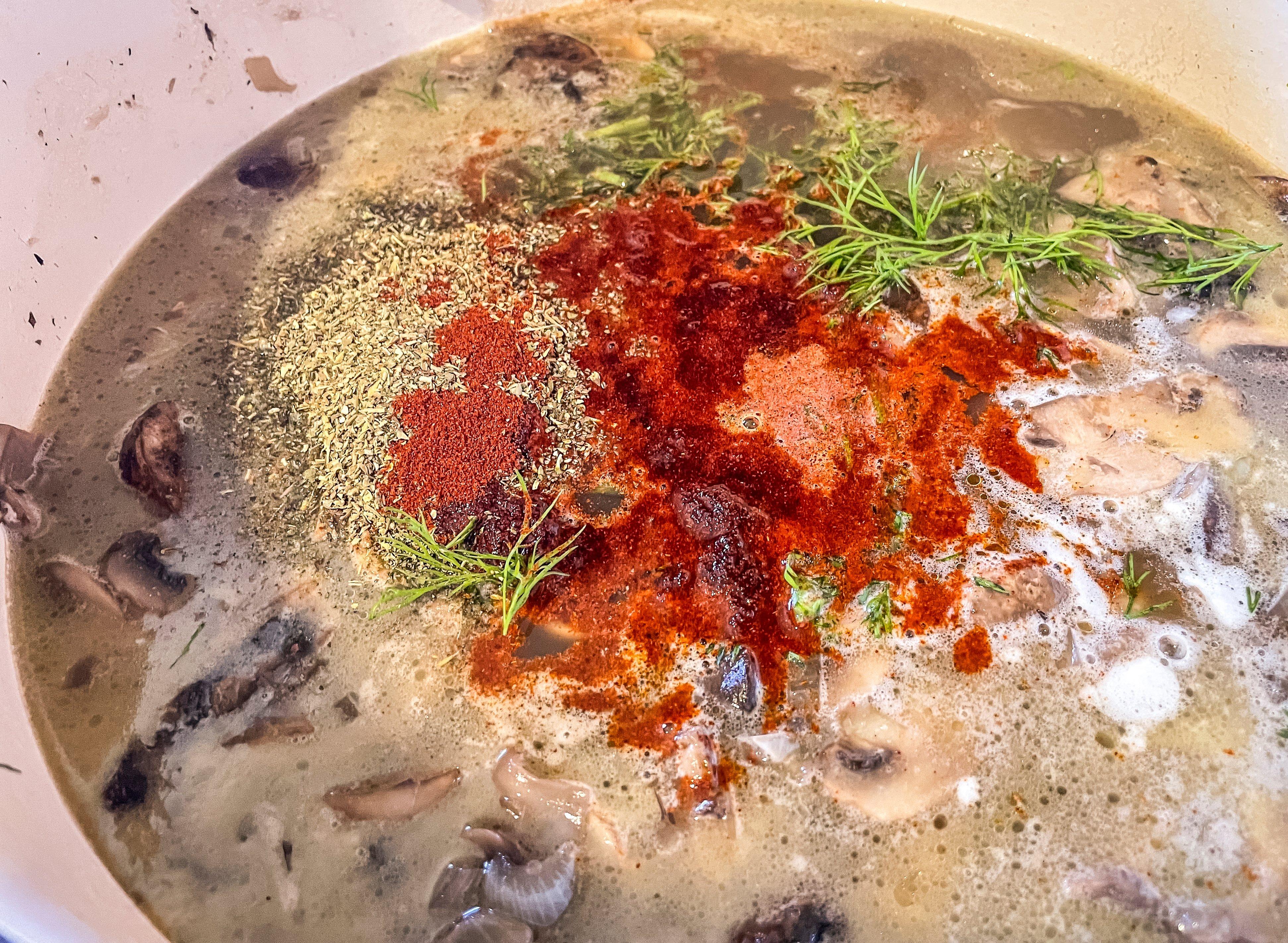 Bring the mixture to a boil, then reduce to a simmer and cook for about 10 minutes. In a small bowl, combine the half and half with the flour and whisk until smooth. Whisk the mixture into the soup and cook about 10 minutes. Reduce the heat and add the sour cream and lemon juice. Season with salt and pepper to taste.