Deconstructed Slow Cooker Venison Rouladen Recipe
Rouladen is a classic German dish consisting of bacon, onions, mustard and a pickle all wrapped in thinly sliced meat. The rolls then simmer for a long period on the stovetop or in the oven until tender. We've made it here at Timber2Table before using thinly sliced venison steak.
While classic rouladen is definitely delicious, it is time consuming to make. For this recipe, we take those same flavors and deconstruct the roulade in the slow cooker. Put it on in the morning and the meal will be ready when you get home from work or a day afield.
The secret to getting the most flavor from slow-cooker meats is to brown the meat well in a skillet before adding it to the slow cooker. For this recipe, we cooked our bacon in our Lodge cast-iron skillet, then browned the venison roast in the leftover bacon drippings.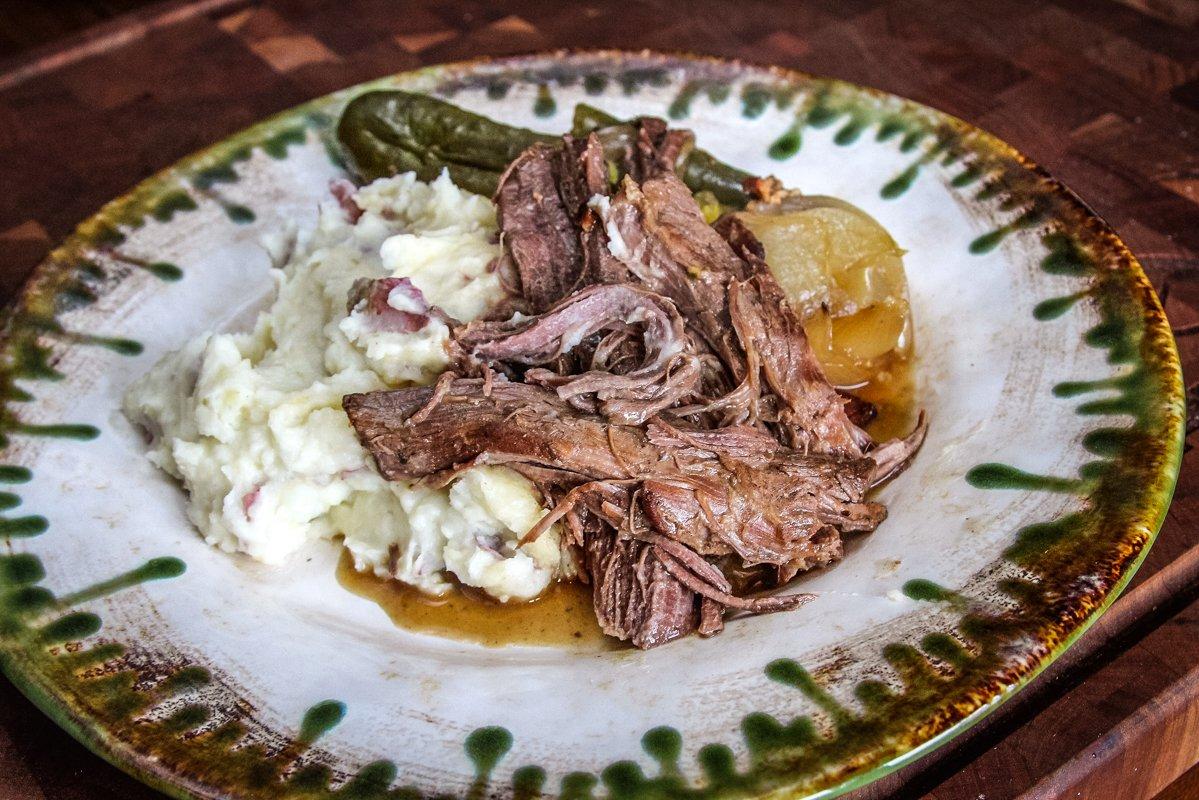 We serve the dish alongside mashed potatoes or German-style spaetzle for a full meal that everyone will love.
Ingredients
1 venison roast 2-3 pounds
1 jar dill pickles 32-46 ounces, (depending on how much you enjoy dill pickles)
2 onions, peeled and quartered
8 cloves garlic
6 slices bacon, diced
1 jar of pre-made brown gravy, 12-ounces, we used Heinz brand
1 packet ranch dressing mix
3 tablespoons stone ground mustard
Cooking Instructions
Start by peeling the garlic and onions. Quarter the onions.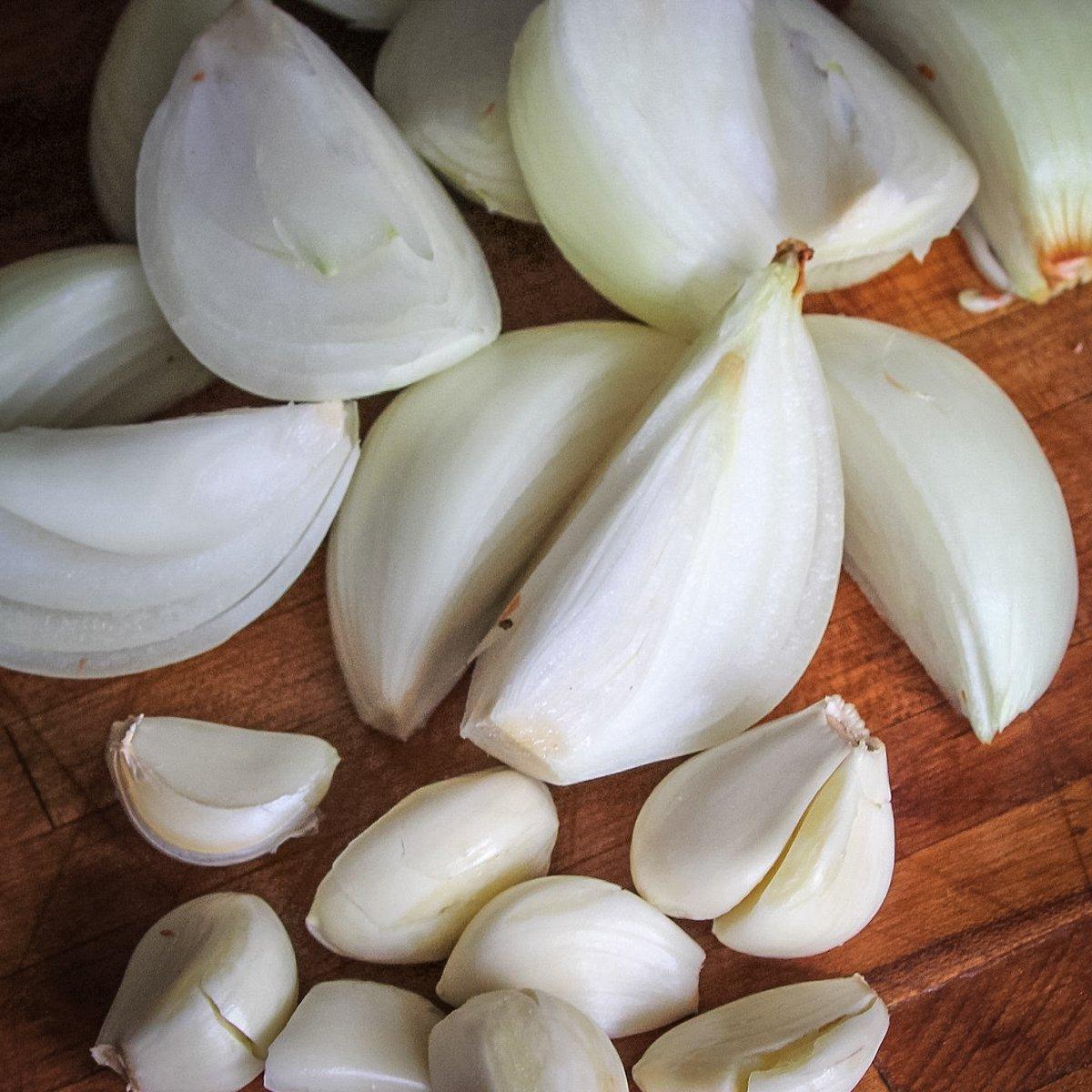 Brown the bacon in a skillet until crisp. Remove the bacon and reserve. Season the venison roast on both sides with salt and pepper and brown all surfaces in the remaining bacon grease.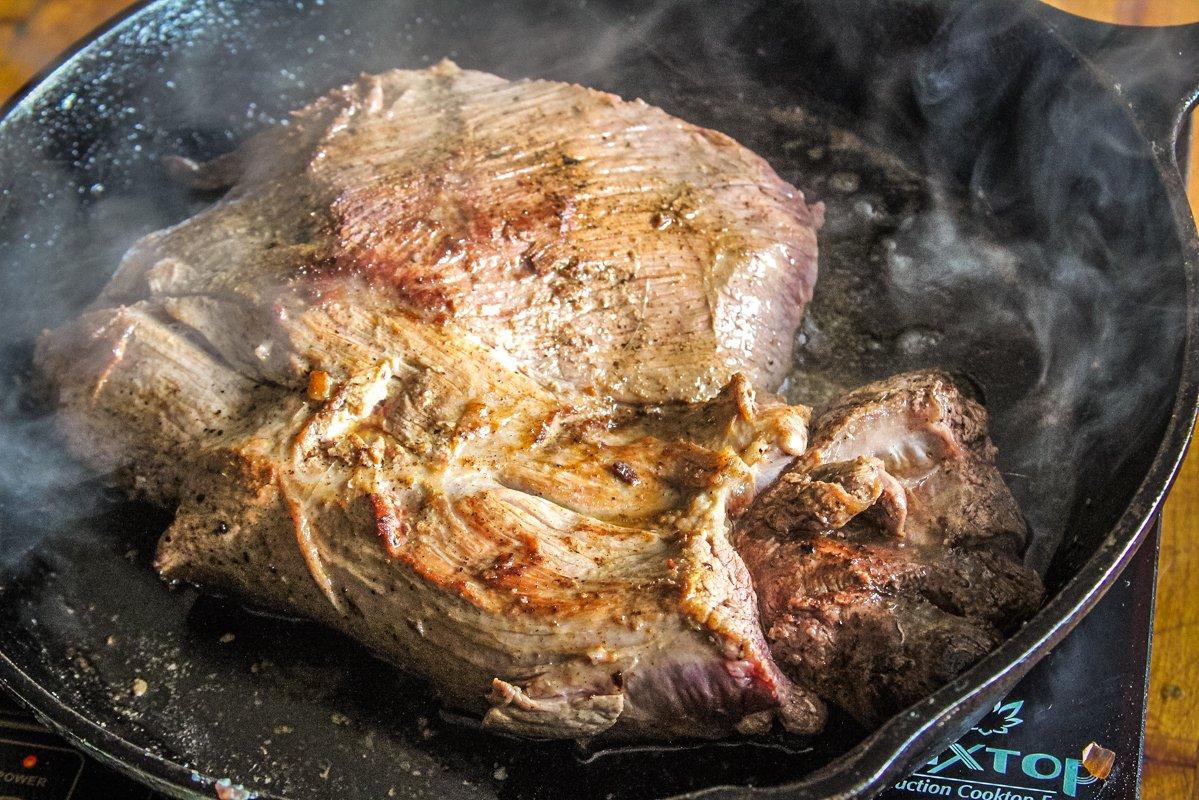 Place the roast in a slow cooker, along with reserved bacon and remaining ingredients. Cook on high for four hours or low for six to eight hours until the venison is tender and falls apart.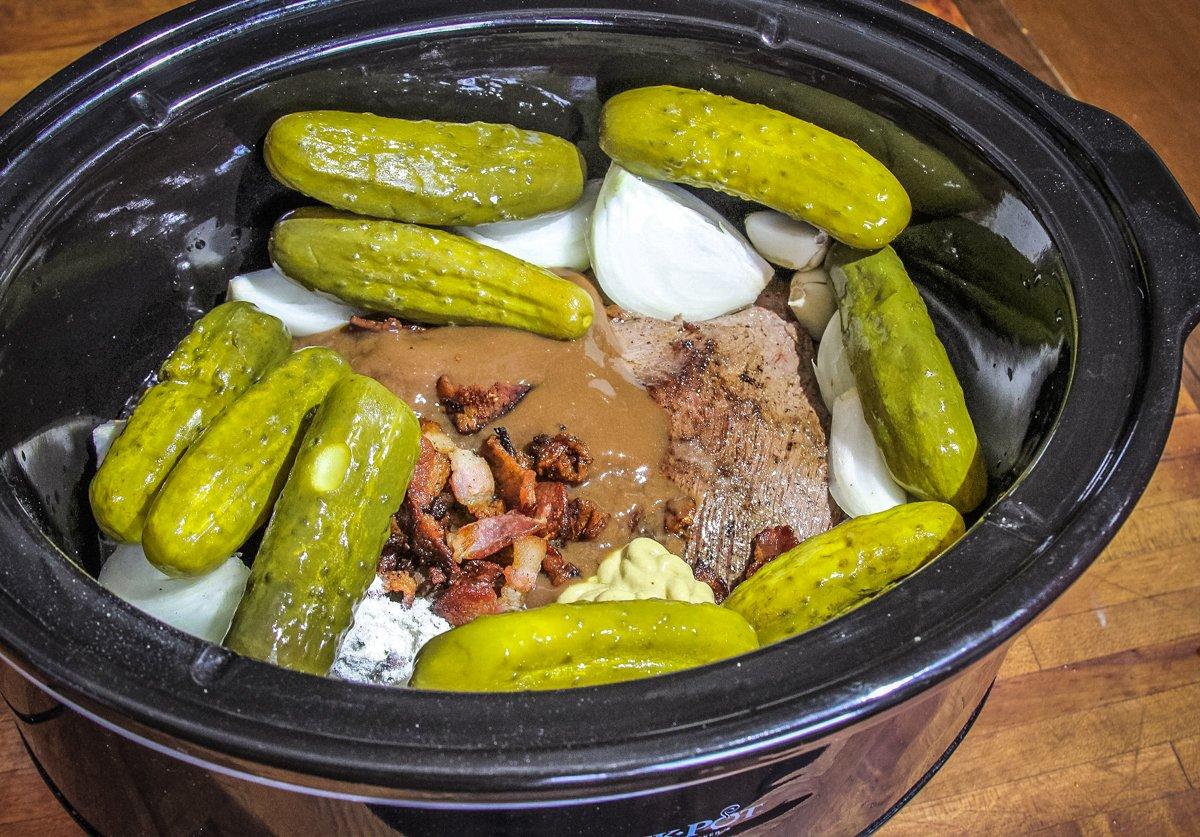 Serve the slow-cooker rouladen alongside your favorite mashed potatoes or German spaetzle.