Deer Camp Loaded Baked Beans
Whenever my buddies get together for deer camp, it's just understood that Keith is going to make a pot of these beans. We've even started referring to the recipe as Keith's beans when someone else makes them. We serve them as a side dish at our camps, but packed full of ground venison and sliced smoked sausage, they are hearty enough to be a full meal.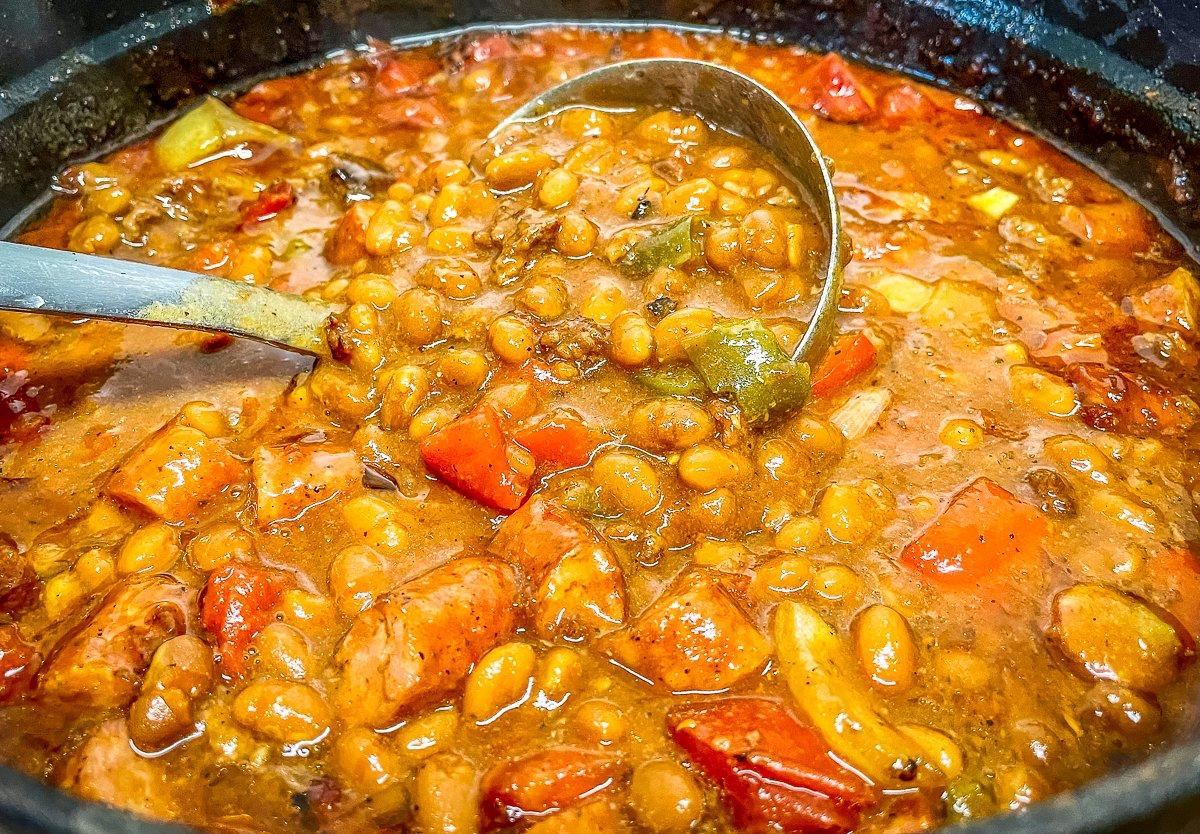 Using canned baked beans speeds the process. If you have plenty of time, you can make your own baked beans starting with dried navy beans, but the canned version cuts down on kitchen time at camp.

Ingredients
Three 28-ounce cans Bush's Baked Beans (or your favorite brand)
One 14.5-ounce can fire-roasted tomatoes
1 pound ground venison, browned
1 pound smoked sausage, sliced
1/2 pound bacon, diced
2 bell peppers, chopped
1 large onion, chopped
1/2 cup jarred jalapeño peppers, chopped, with 1/2 cup of liquid from the jar
1/2 cup yellow mustard
1/2 cup maple syrup
1/4 cup Sriracha or other hot sauce
1/4 cup Worcestershire sauce
1 tablespoon salt
1 tablespoon black pepper
1 teaspoon garlic powder
1/2 teaspoon ground sage
1/2 teaspoon ground cumin
1/2 teaspoon red pepper flakes
Cooking Instructions
Start by browning the ground venison along with the bacon, chopped onion, and bell pepper. Dice the smoked sausage into bite-sized pieces.