Deer Heart and Mushroom Steak Sandwiches
Far too many hunters leave their deer hearts in the gut pile each fall. They worry that the texture will be strange, or the heart will taste like liver. It doesn't. While the texture is a little denser than a steak from the backstrap of the same deer, the flavor is very similar.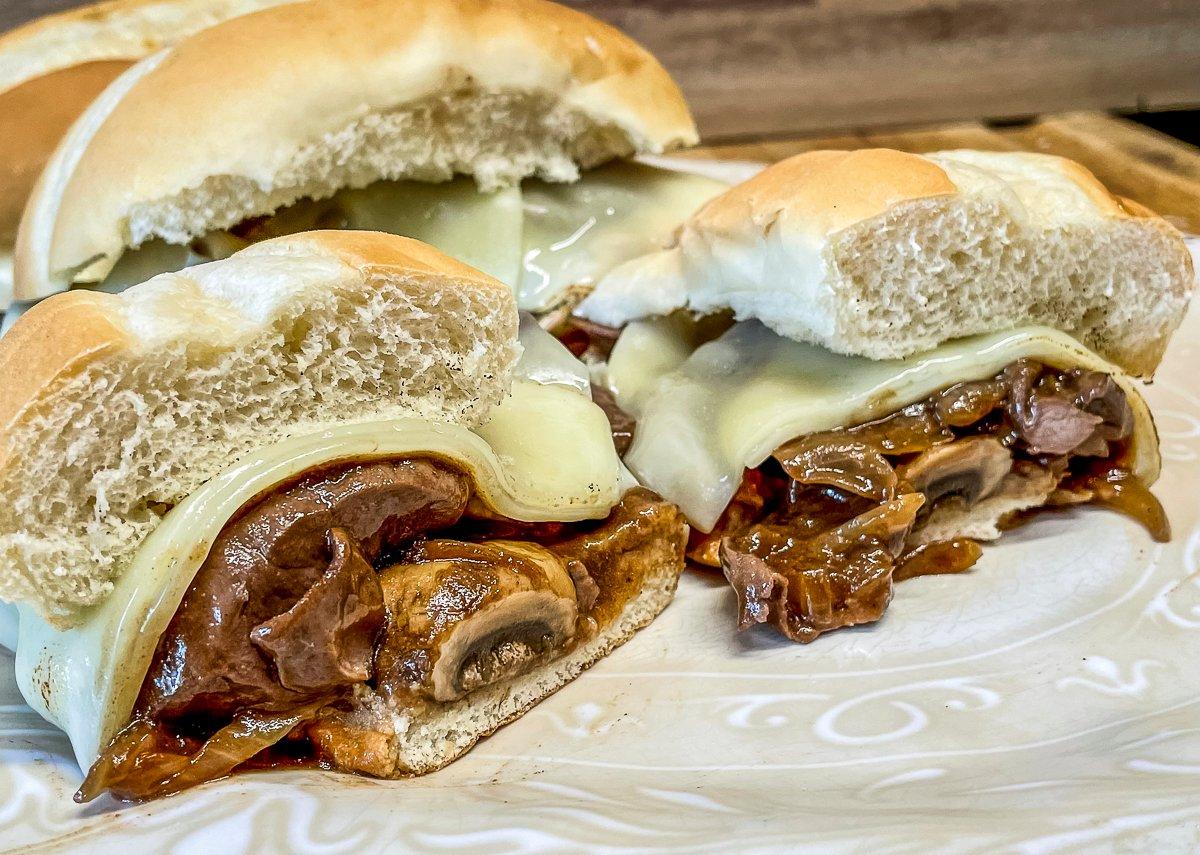 To prepare a heart, simply trim away the fat and connective tissue from around the top. Slice down one side and open it up. You'll see a few more connective fibers that run through the center of the heart. Trim these away, too. If you ever hear someone say they tried venison heart and it was stringy and tough, it's because they skipped this step.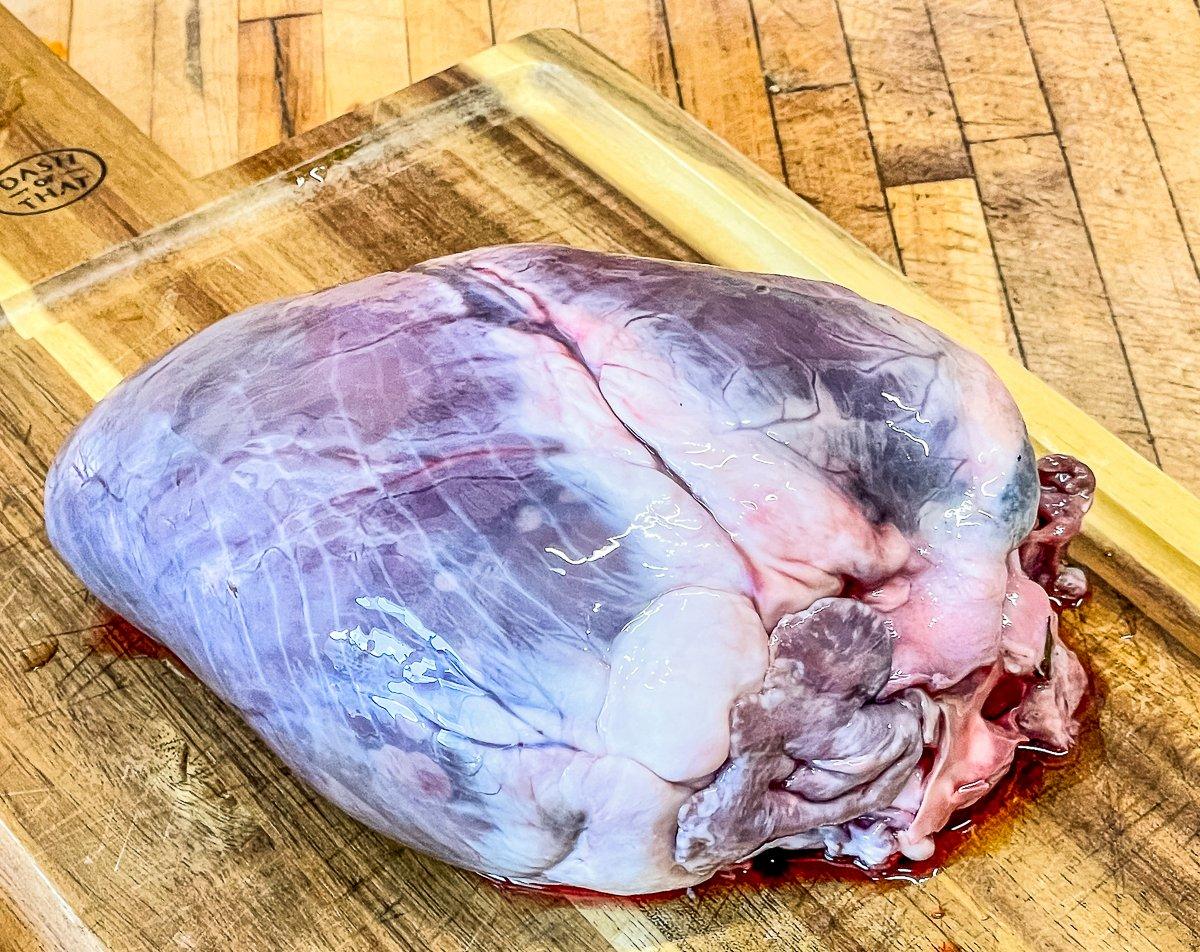 For this recipe, we trimmed the heart and sliced it into thin strips. We seasoned the meat simply with salt, pepper, and a bit of garlic powder. We then seared it in a skillet with a bit of oil. Don't overcook the meat. Just brown it well on all sides. It will cook more later in the recipe. We blended the heart with sautéed onions and mushrooms, then added a pack of brown gravy mix and 2 cups of beef or venison stock to make a thick, rich sauce.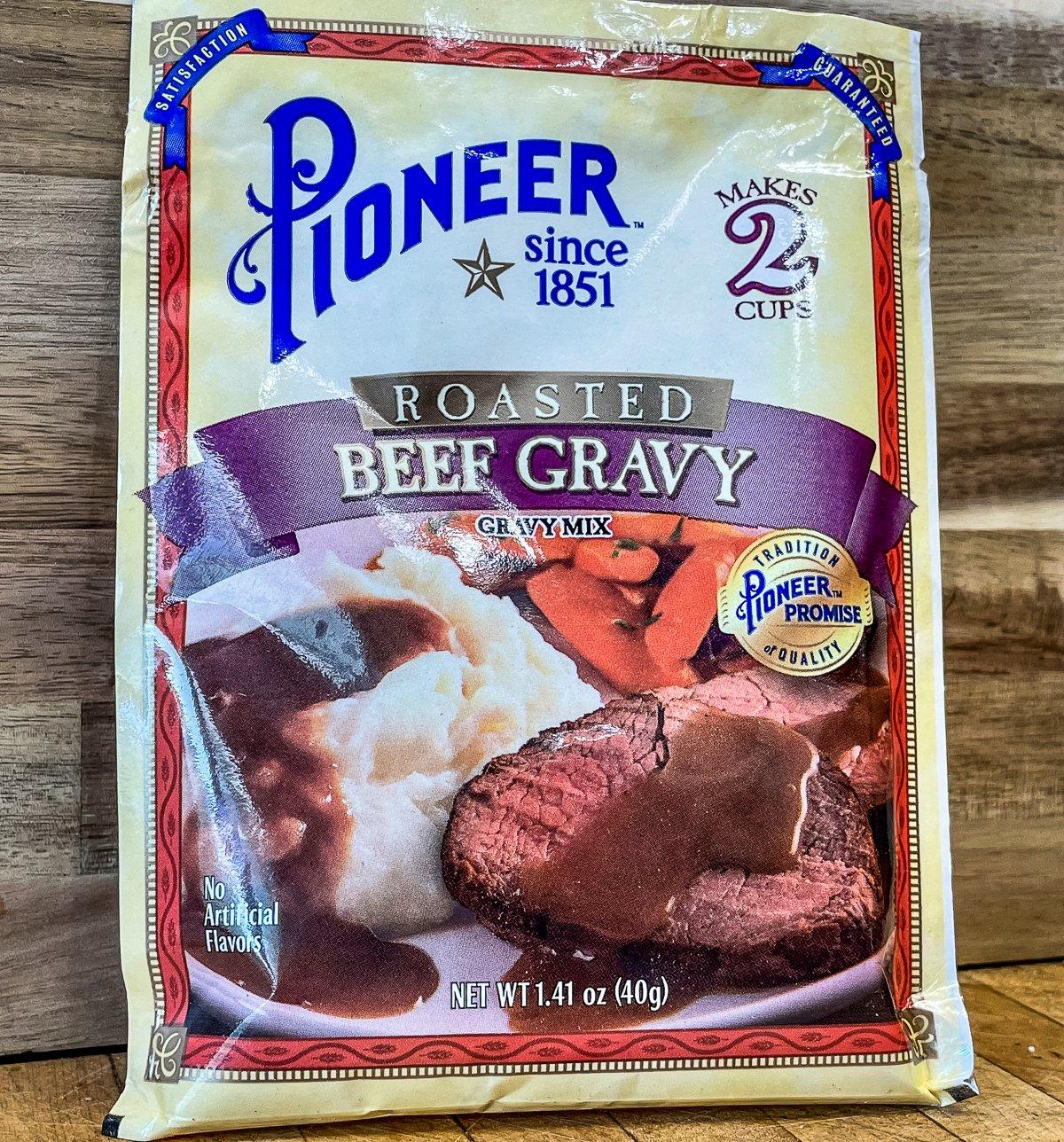 Pile it high on a bun, top it with your favorite sliced cheese, and dive in. It will be one of the best steak sandwiches you'll ever eat and is an easy and quick meal you can put together in no time.

Ingredients
1 large or 2 medium-sized deer hearts, trimmed and sliced
1 pound mushrooms of choice, halved
2 medium onions, sliced
2 cups beef or venison stock
1 packet (1.4 ounces) brown gravy mix
Salt, pepper, garlic powder
4 hoagie buns
8 slices cheese (I use provolone for this one)
Cooking Instructions
Trim and slice the heart. Season it well with salt, black pepper, and garlic powder.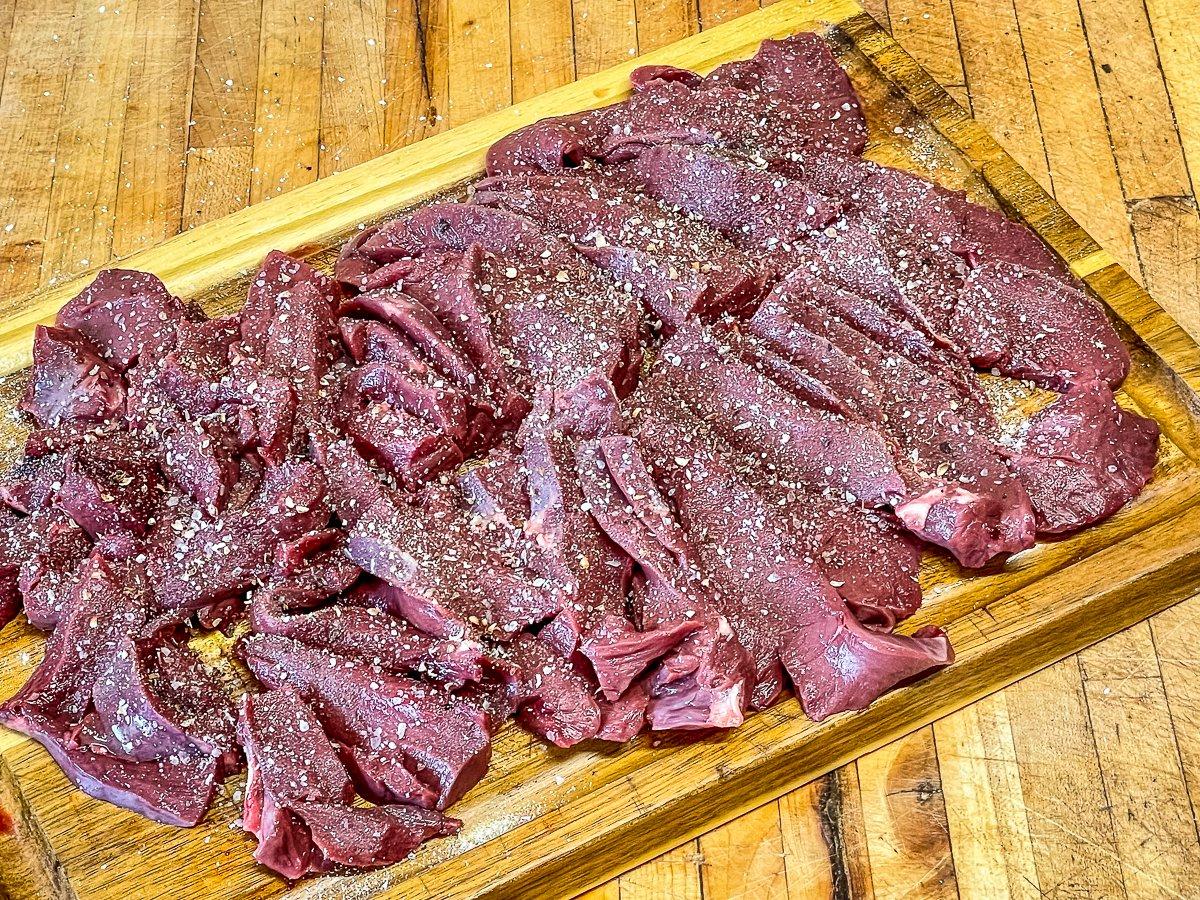 Heat 2 tablespoons of vegetable oil in a large skillet over medium-high heat. Add the seasoned meat and sauté until browned on all sides.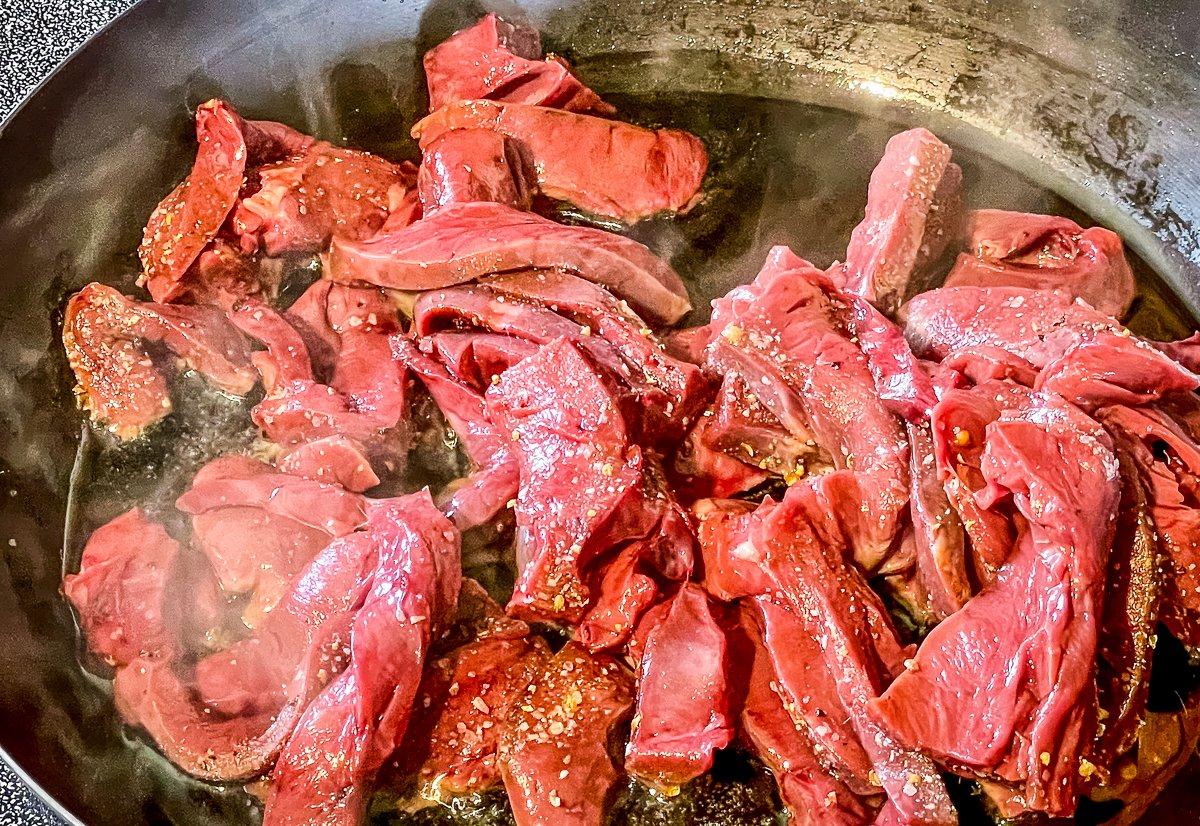 Remove the meat form the pan. Add an additional tablespoon of oil, if needed. Add the onions and mushrooms and salt well. Cook until the mushrooms are done and the onions are caramelized — about 8-10 minutes.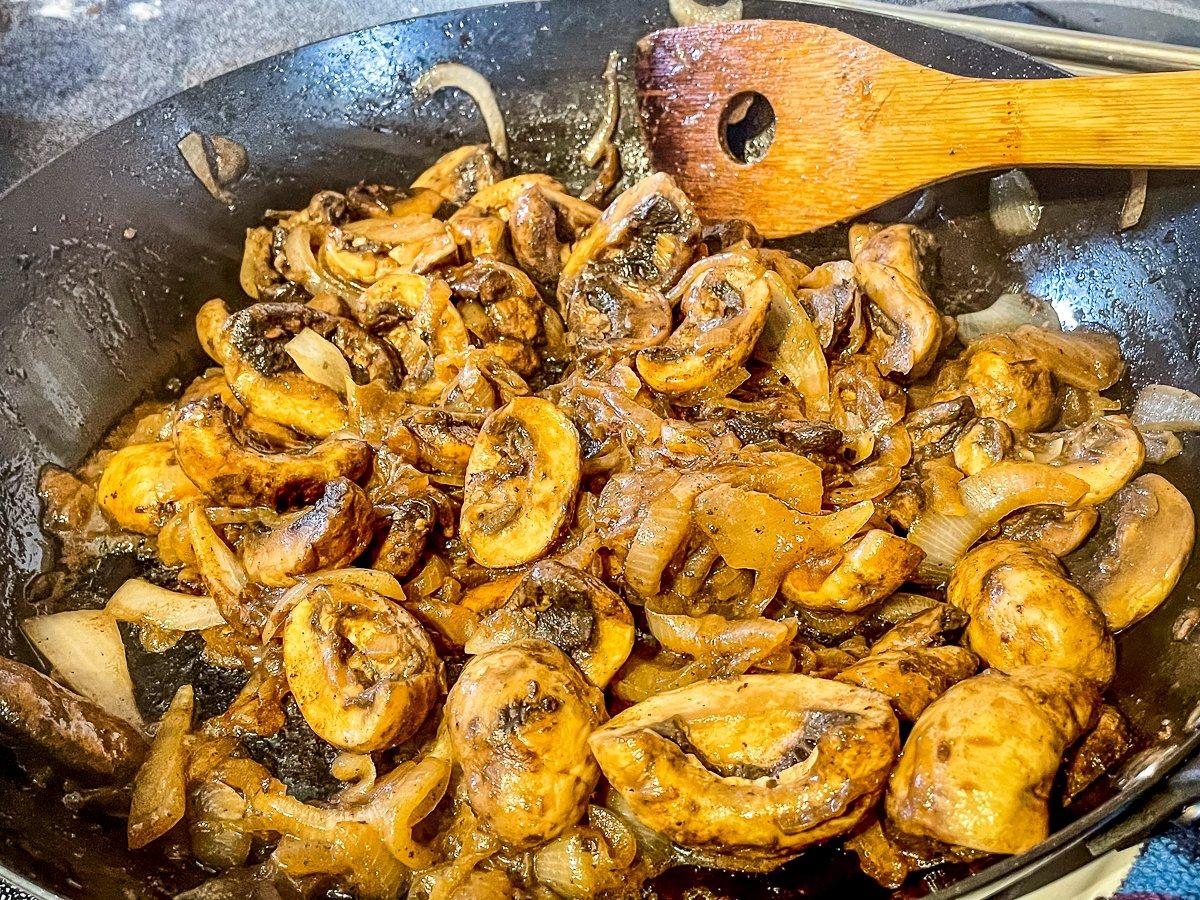 Return the meat to the skillet. Add the brown gravy mix packet and the stock.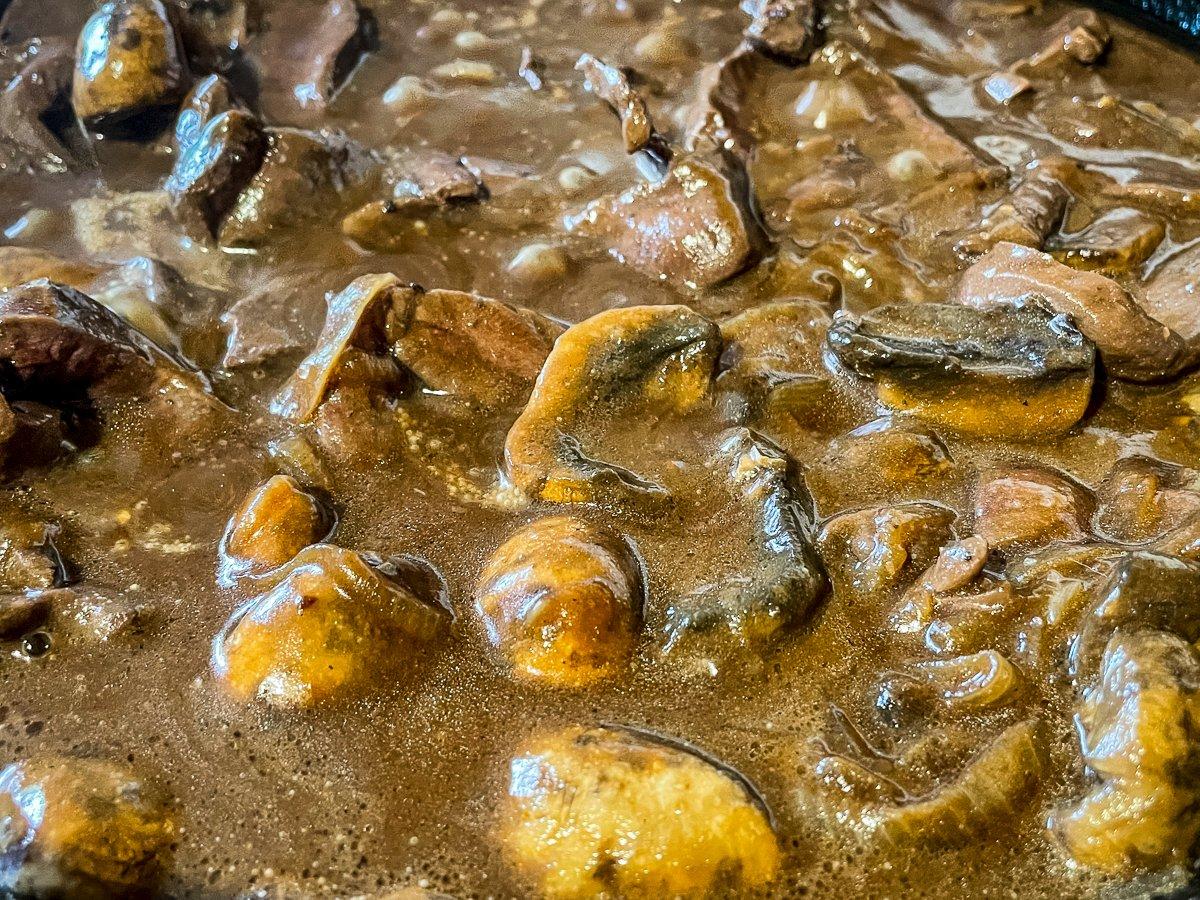 Stir to combine. Bring to a simmer, reduce heat, and cook for 3-4 minutes until the gravy thickens. Serve on hoagie buns topped with a few slices of your favorite cheese.