Everyone loves a good dove popper, but assembling a grill full on short notice can be a task. One of our favorite dove recipes combines some of those same flavors in an easy to assemble and cook skewer.
I hear you wild game purists out there with your can't taste the wild game if its covered in bacon theories, and I agree on some things. But bacon tastes good. And grilled bacon wrapped around a dove breast taste even better.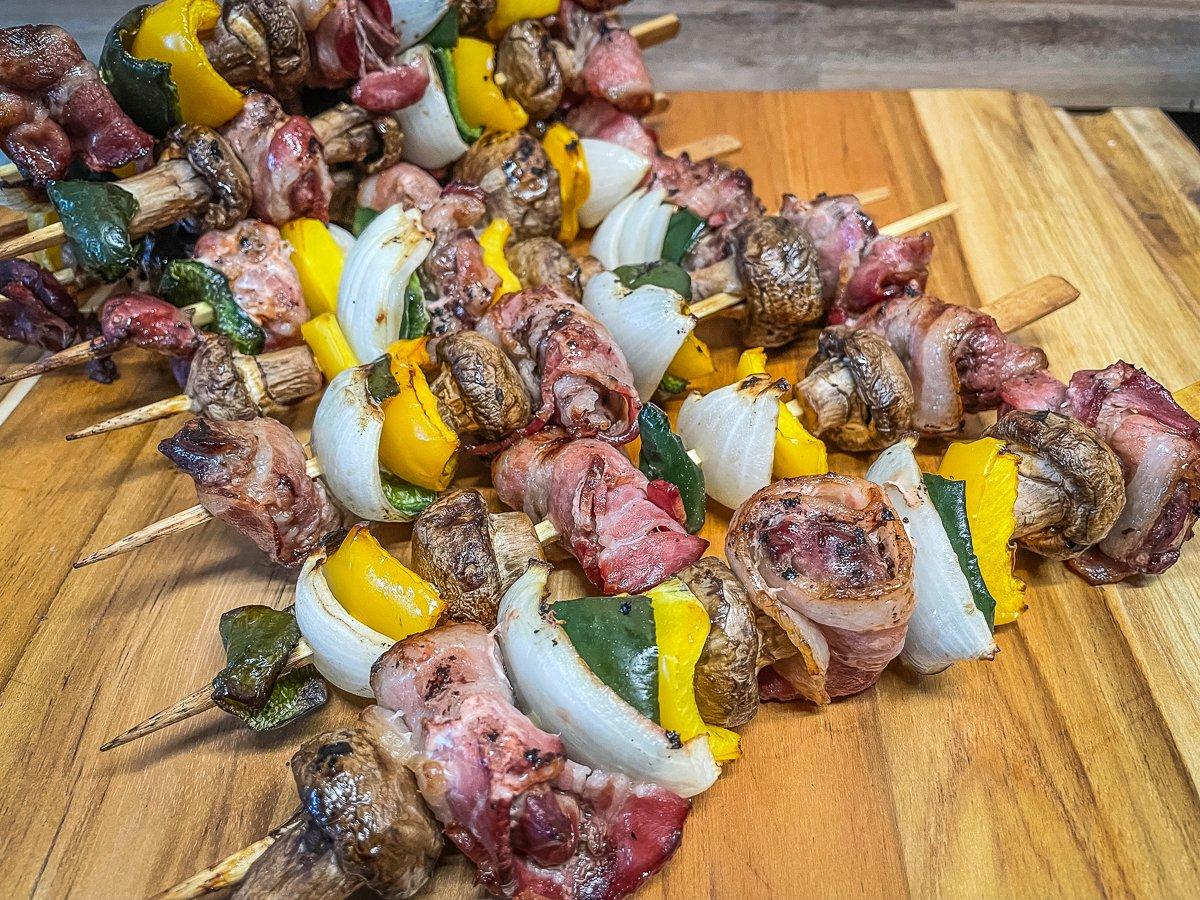 We used whole button mushrooms for this batch, but use whatever mushroom you like the most. We marinated the mushrooms along with the dove breast for extra flavor. Pepper choice is up to you. For traditional popper flavor, go with jalapeño. We toned down the heat on this one with a combination of poblano and yellow bell for both great pepper flavor and a splash of color.
Ingredients
15 dove breasts, deboned
1 pound bacon
1 pound button or other mushrooms
2 green poblano peppers, cut into 1 squares
2 yellow bell peppers, cut into 1 squares
2 onions, cut into 1 squares
Marindade
½ cup soy sauce
½ cup Worcestershire sauce
¼ cup honey
4 tablespoons apple cider vinegar
2 tablespoons Hoisin sauce
1 tablespoon vegetable oil
2 teaspoons minced garlic
½ teaspoon ground ginger
½ teaspoon dried parsley
Cooking Instructions
Debone the dove breasts so that you have roughly 30 pieces of meat — two from each breast. Place the mushrooms and dove breasts in separate bowls or bags. Mix the marinade and pour about ⅓ over the dove breast and ⅔ over the mushrooms. Marinate for 4-8 hours, refrigerated.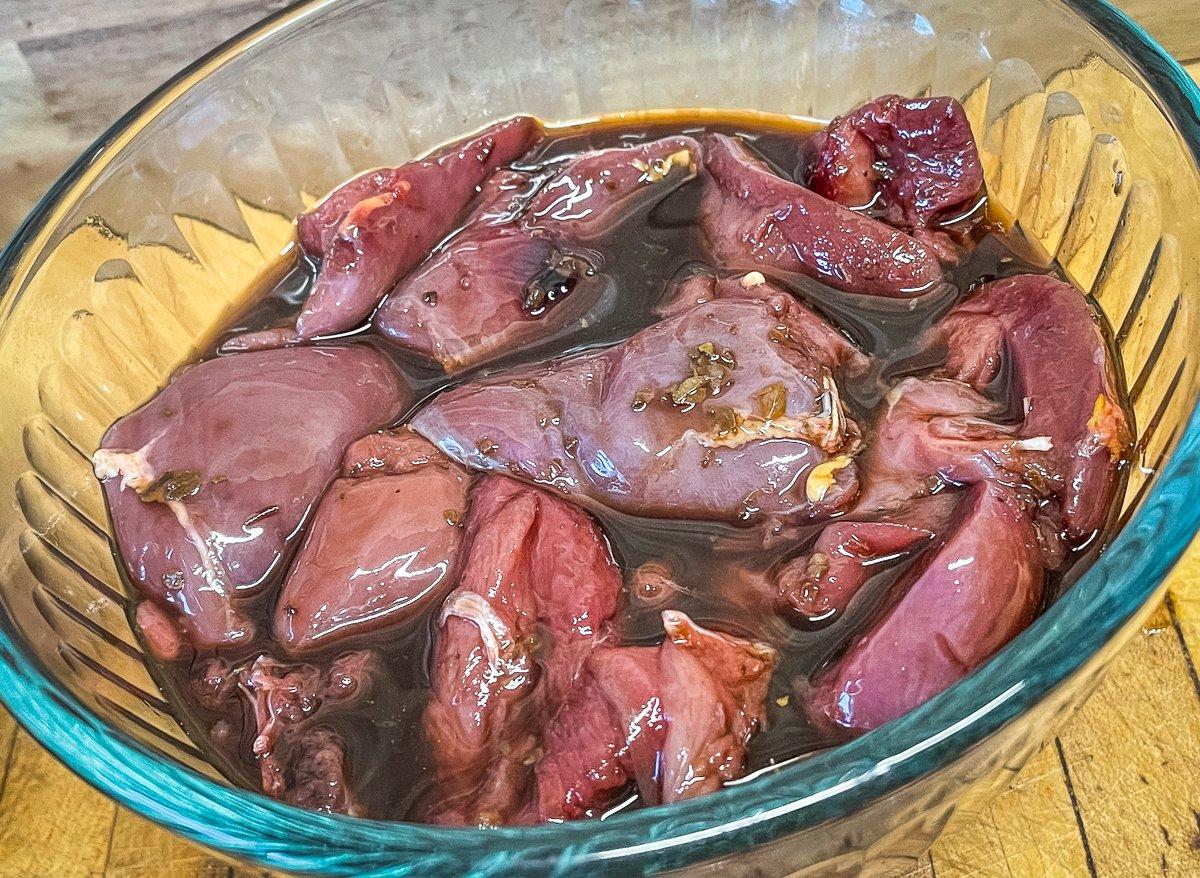 Cut the bacon slices in either two or three pieces, depending on how much bacon you prefer per dove breast. Wrap ½ of a slice of bacon around a marinated dove breast. Slide onto a water-soaked bamboo skewer, or use a metal skewer if that's all you have. Follow with a marinated mushroom, bell pepper, onion, and poblano pepper. Then repeat until the skewer is full. Repeat the process until all ingredients have been used.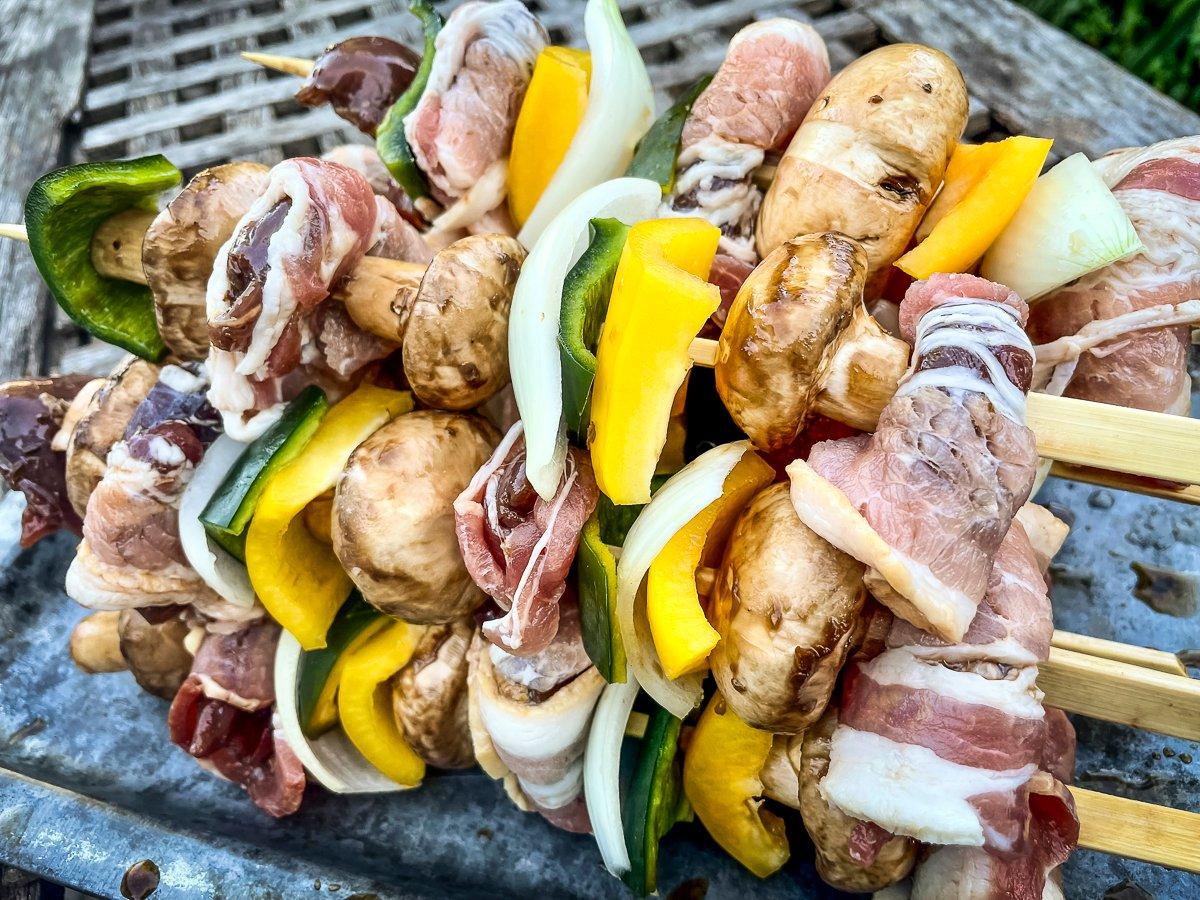 Season the skewers with salt and pepper or your favorite wild game rub. Place on a hot grill, turning often, for 15-20 minutes, or until the bacon is cooked through.