Dr Pepper and Soy Marinated Duck Breast
One of my favorite ways to prepare duck breast is with a simple marinade and a few minutes on a hot grill. This combination of Dr Pepper, soy sauce, and other flavors lends an Asian flair to the finished duck. We love to serve it with rice and grilled or stir-fried vegetables for a complete meal the entire family loves.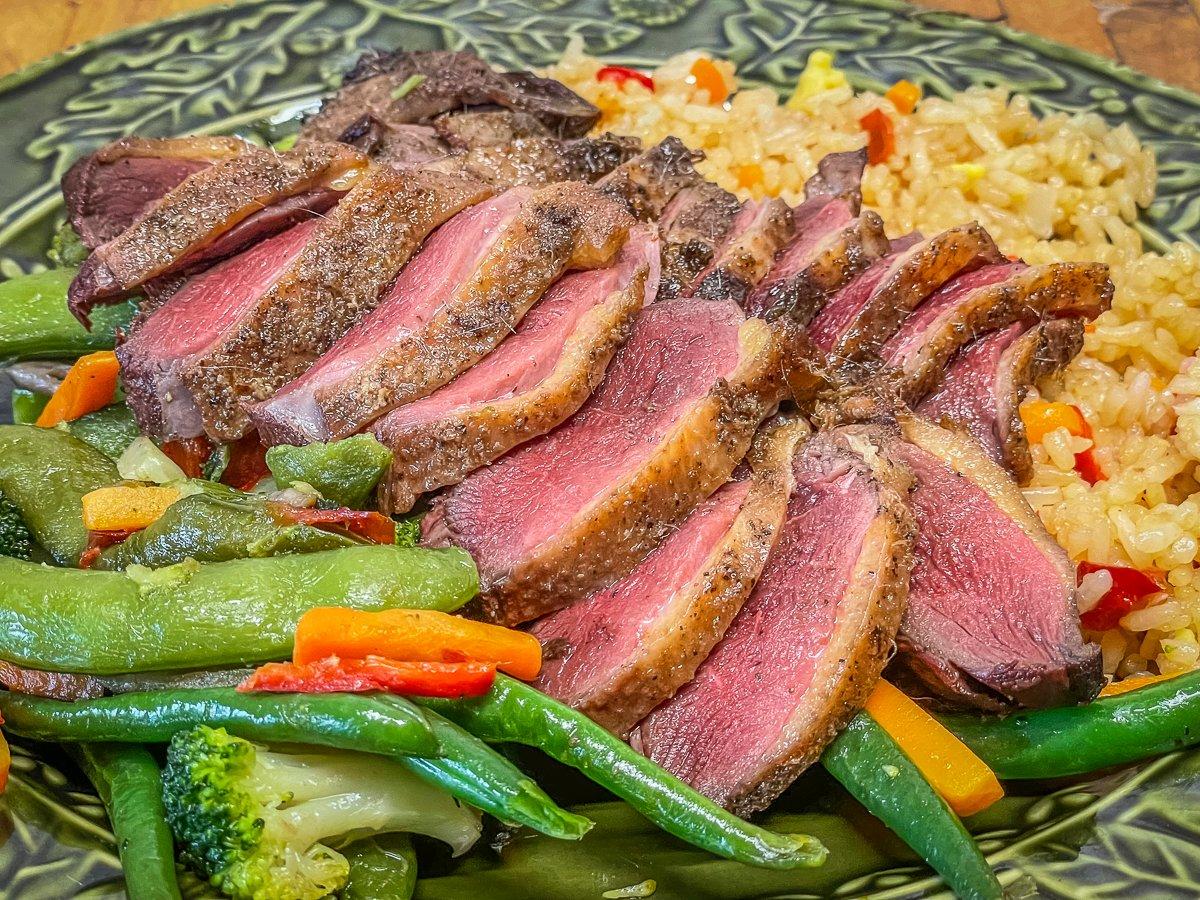 Ingredients
4 to 6 boneless duck breast halves
Salt and pepper to taste
Marinade
2 cups original Dr Pepper
1 cup soy sauce
1/2 cup hot sauce
1/4 cup brown sugar or honey
3 cloves garlic, minced
3 tablespoons Worcestershire sauce
2 tablespoons lime juice
1 teaspoon freshly grated ginger
Cooking Instructions
Start by mixing the marinade ingredients. Place the duck in the marinade and refrigerate for 8 to 12 hours.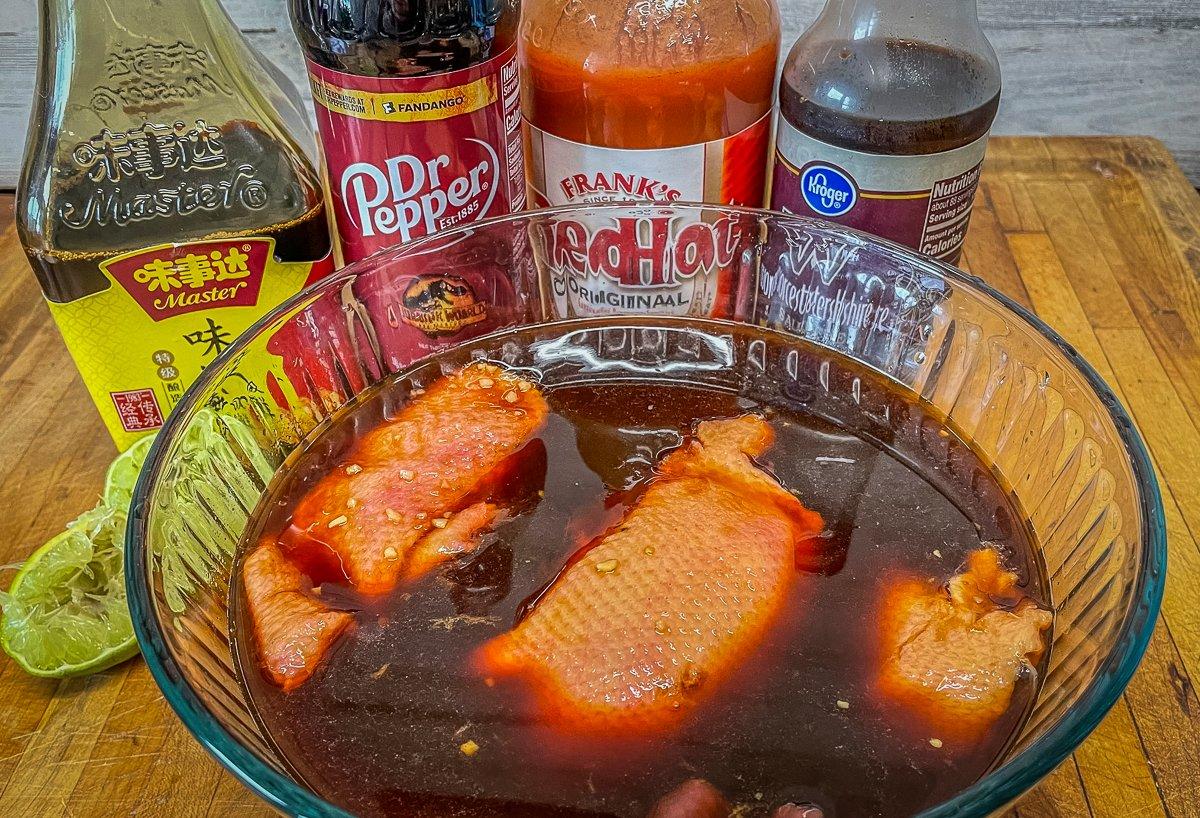 Heat a charcoal or pellet grill to 350 degrees. Grill the duck for 5 to 7 minutes per side, or until the center reaches medium rare, or about 130 degrees on an instant-read thermometer. Don't overcook the duck. Allow the duck breasts to rest off the grill for at least 5 minutes, then slice across the grain for serving.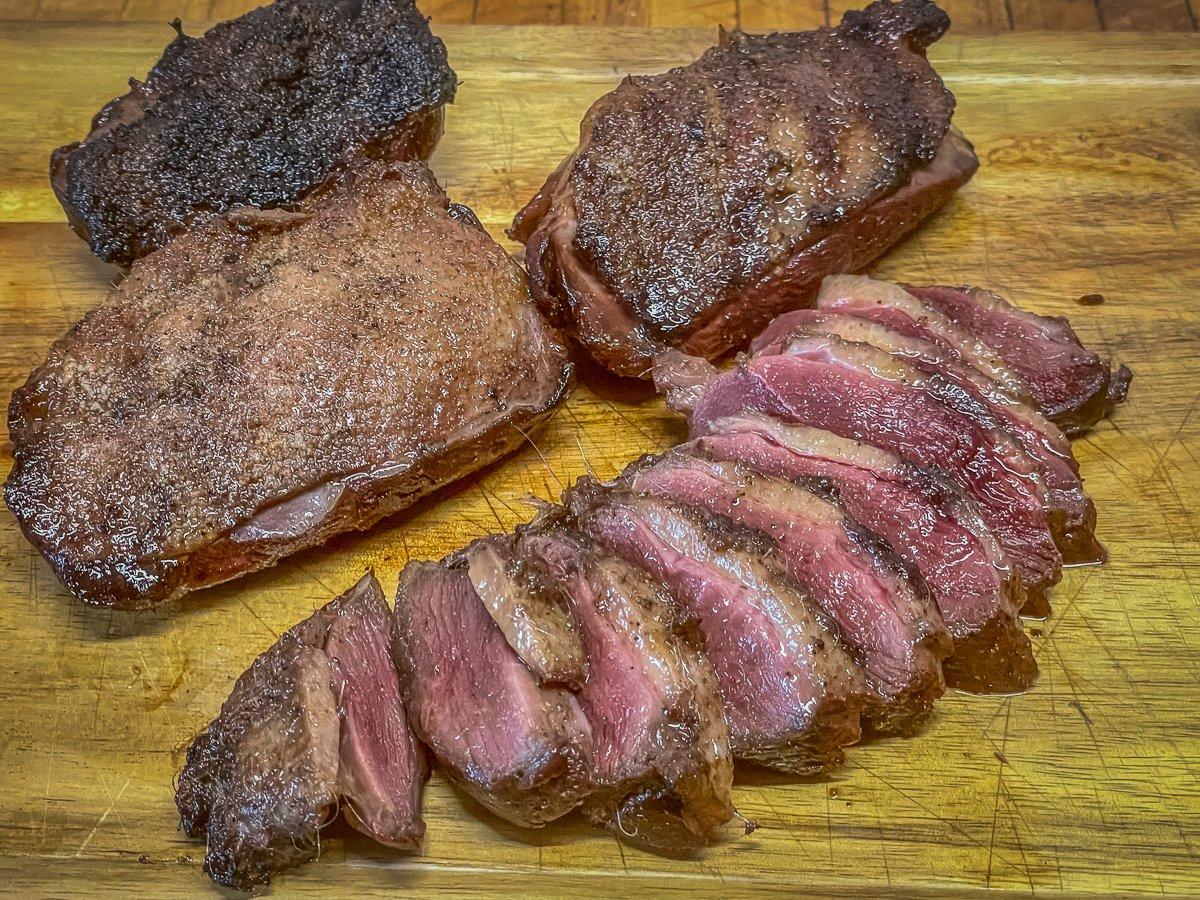 Serve over rice and with grilled or stir-fried vegetables. Offer additional soy or teriyaki sauce at the table.