Easy One Skillet Venison Grilled Tamale Pie
Traditional tamales are definitely delicious, but if you plan to make them from scratch, you better pack a lunch. You're going to be in the kitchen for a while. Instead, have all that flavor in an easy recipe quick enough to make on a busy weeknight or a midday break between hunts.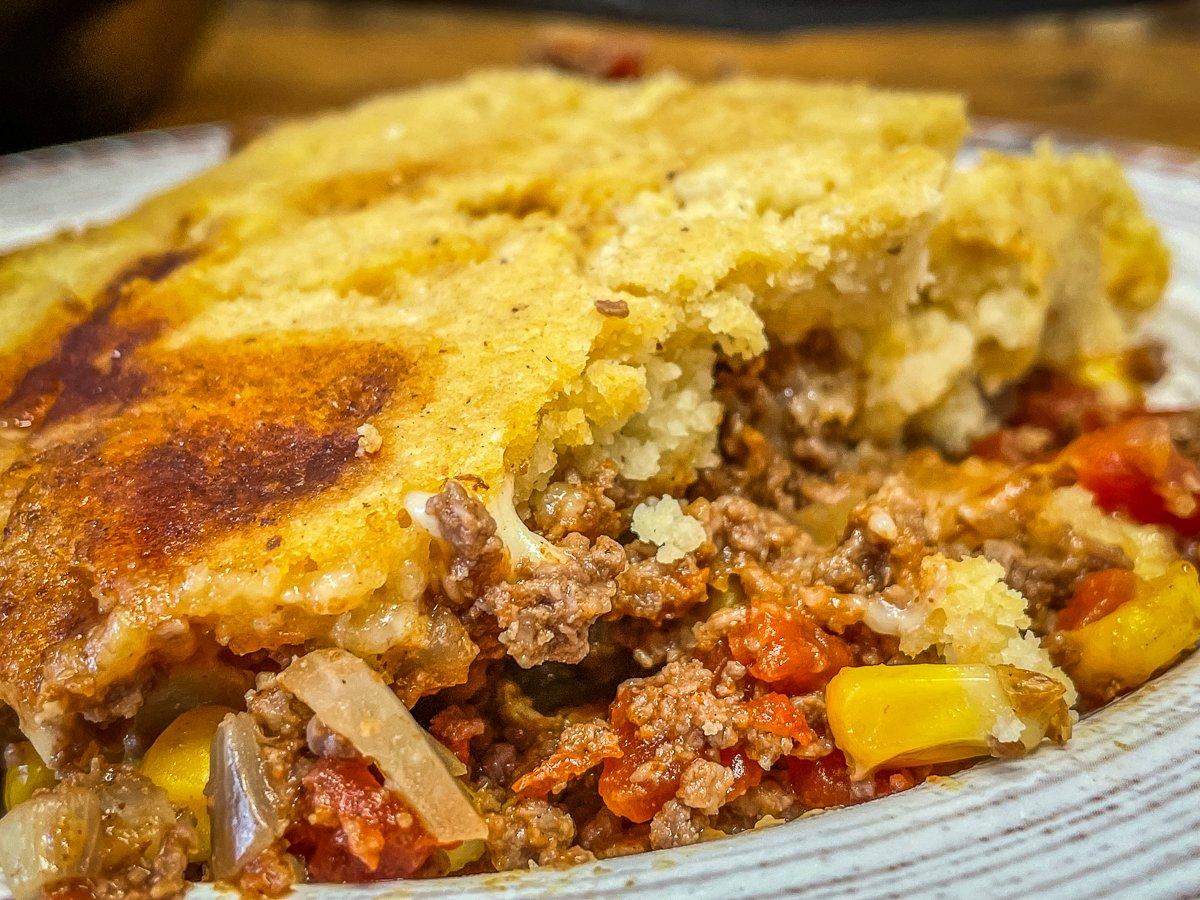 For classic tamale flavor, use masa harina corn flour. You can find it in the baking section of most large supermarkets or in Mexican markets. Ground venison is the perfect meat for this dish. It browns quickly and packs a ton of flavor into the meat filling. For even more flavor, finish the pie on your Traeger Grill for a hint of smoke. If you don't want to grill the pie, simply finish it in a 350 degree oven.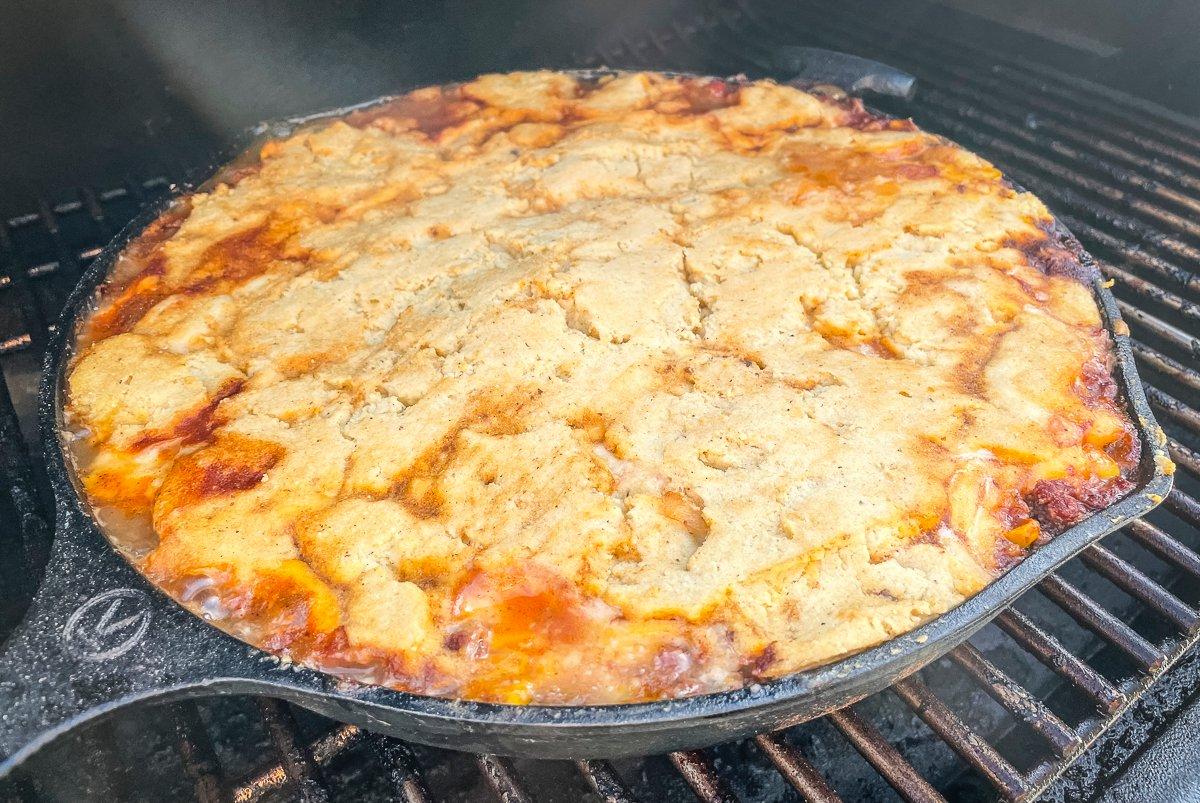 Ingredients
Meat Filling
2 pounds ground venison
2 10-ounce cans original Ro-Tel tomatoes
1 yellow onion, diced
½ cup tomato ketchup
1 4-ounce can roasted Hatch green chile peppers
1 pound frozen yellow corn
1 teaspoon chili powder
1 teaspoon ground cumin
2 cups shredded Colby-jack cheese
Masa Dough topping
2 cups masa harina flour
1 ½ cup chicken broth
1 stick melted butter
1 teaspoon baking powder
1 teaspoon salt
Cooking Instructions
Start by chopping a large yellow onion.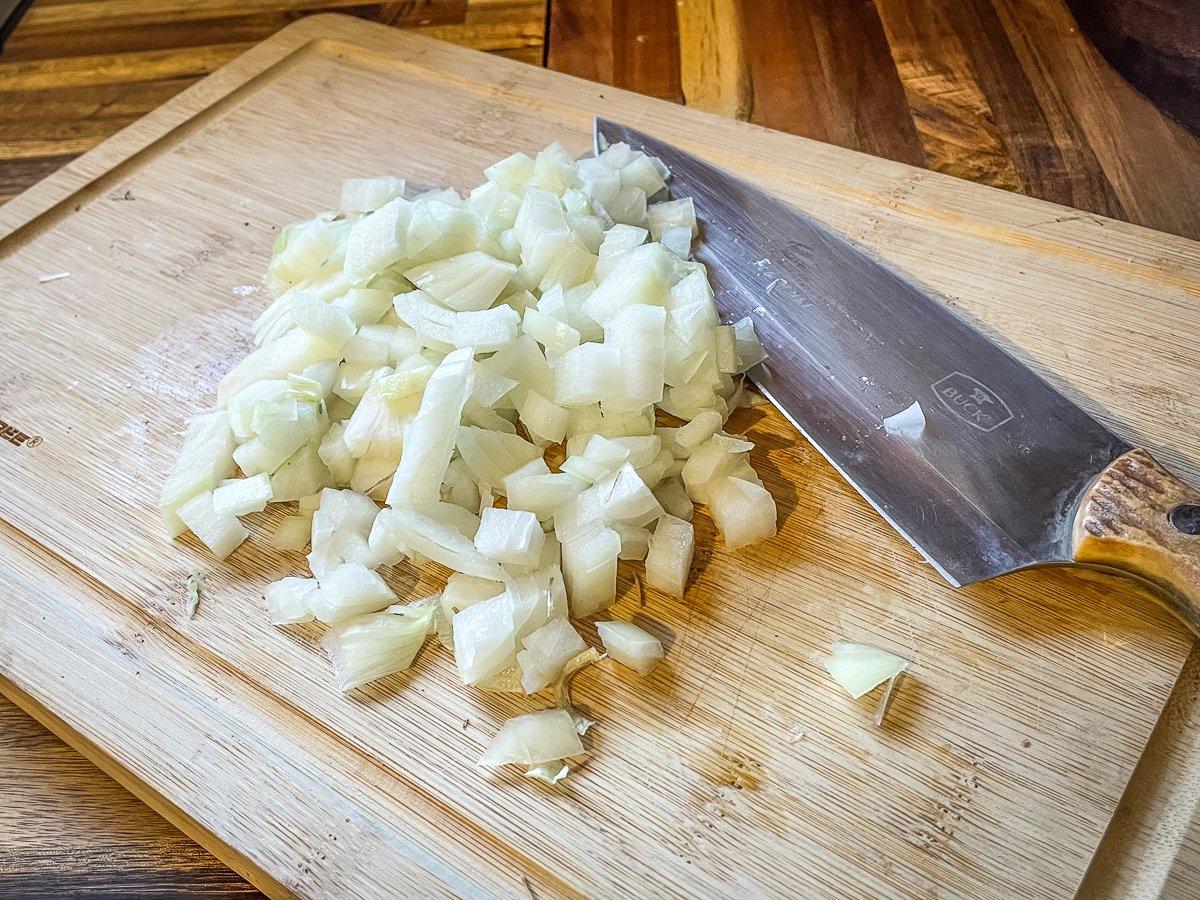 Once the meat is cooked through, add the remaining ingredients — except the cheese. Bring the mixture to a simmer and cook for 10-15 minutes. Remove the skillet from the heat.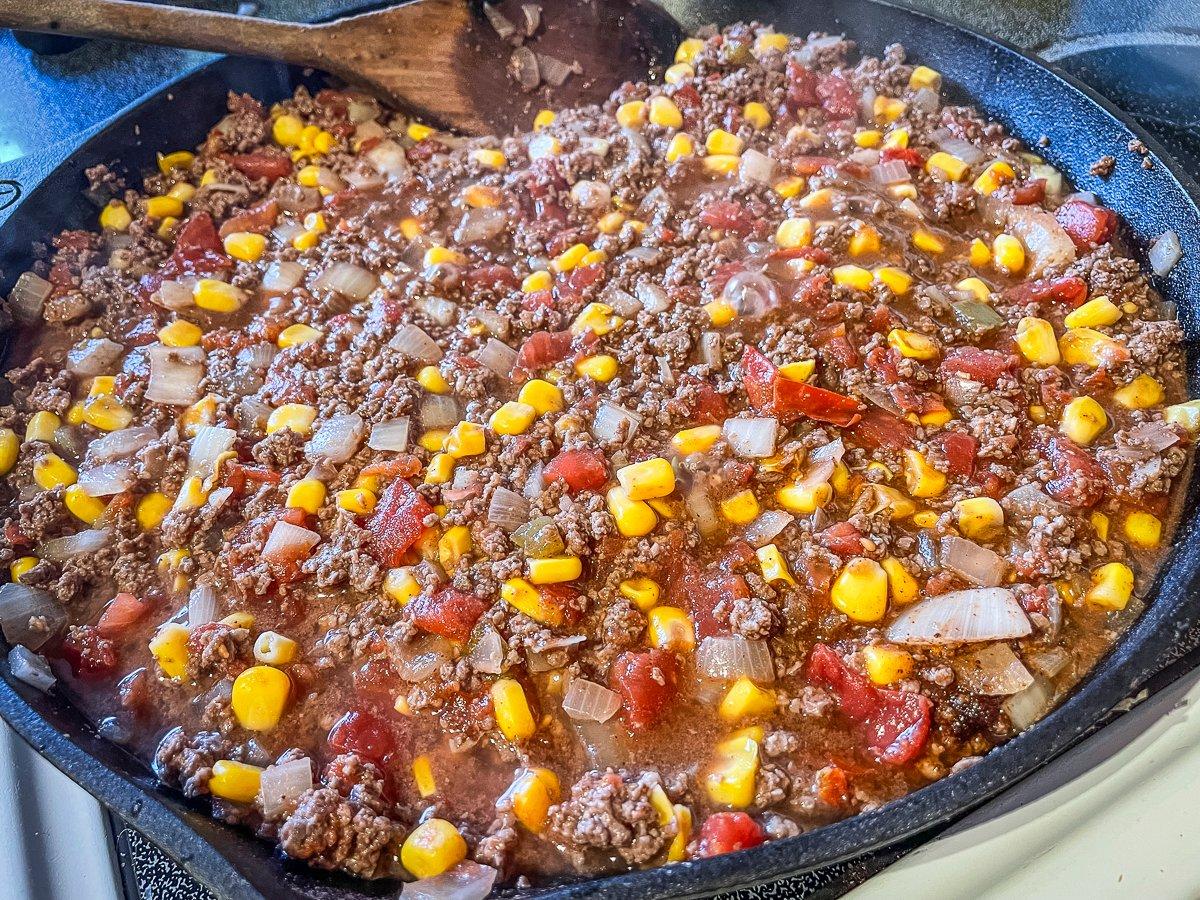 Sprinkle the cheese mixture over the cooked meat filling. Spoon the masa topping over the cheese.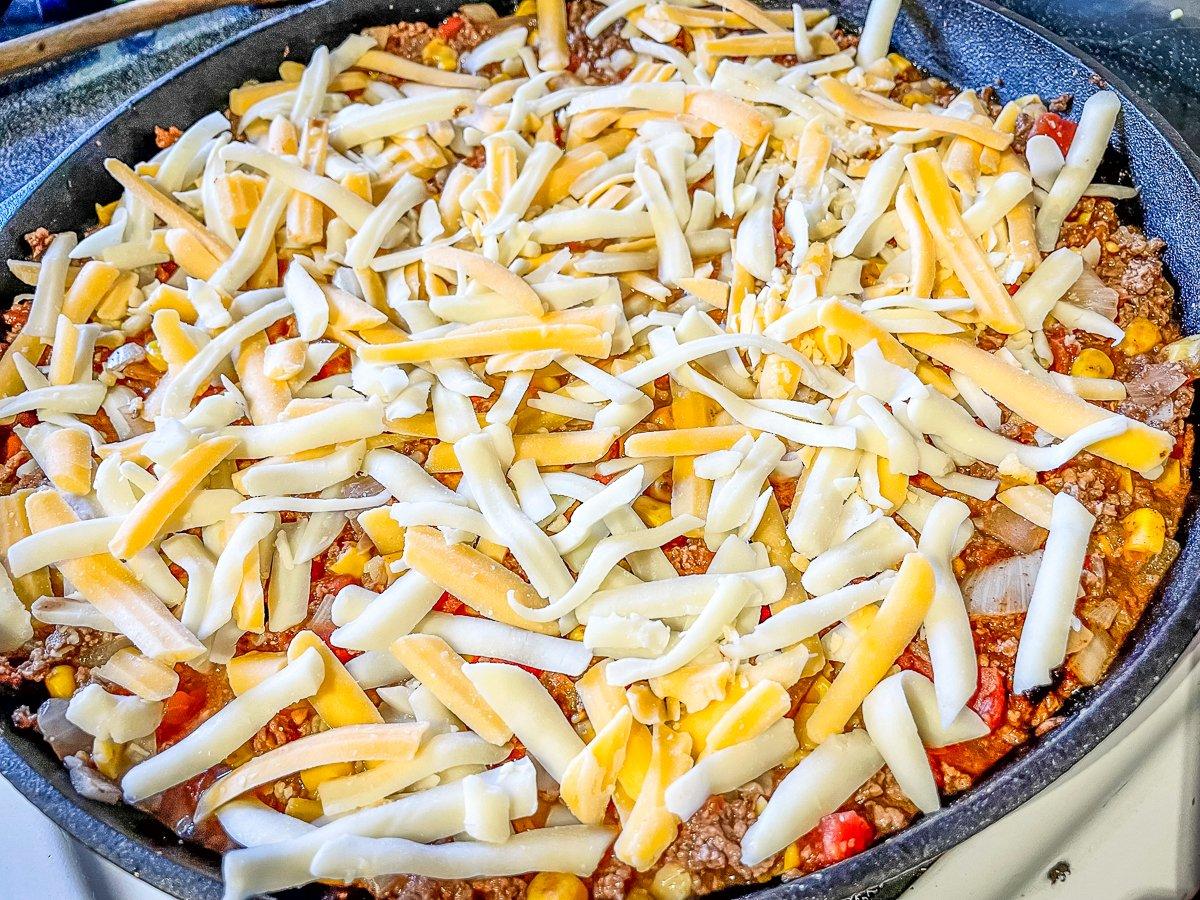 Use a wooden spoon to spread the topping evenly over the meat and cheese. Place the pie in a preheated 350-degree oven or on your Traeger Grill. Cook for 44-60 minutes or until the top is golden brown and cooked through.