Easy Venison Bacon Cheeseburger Pie
If you are like us, you are cleaning the remaining packs of last year's venison from the freezer in preparation for the upcoming season. While most of the steaks and roasts are long gone, it seems like we always have a few packs of ground venison left.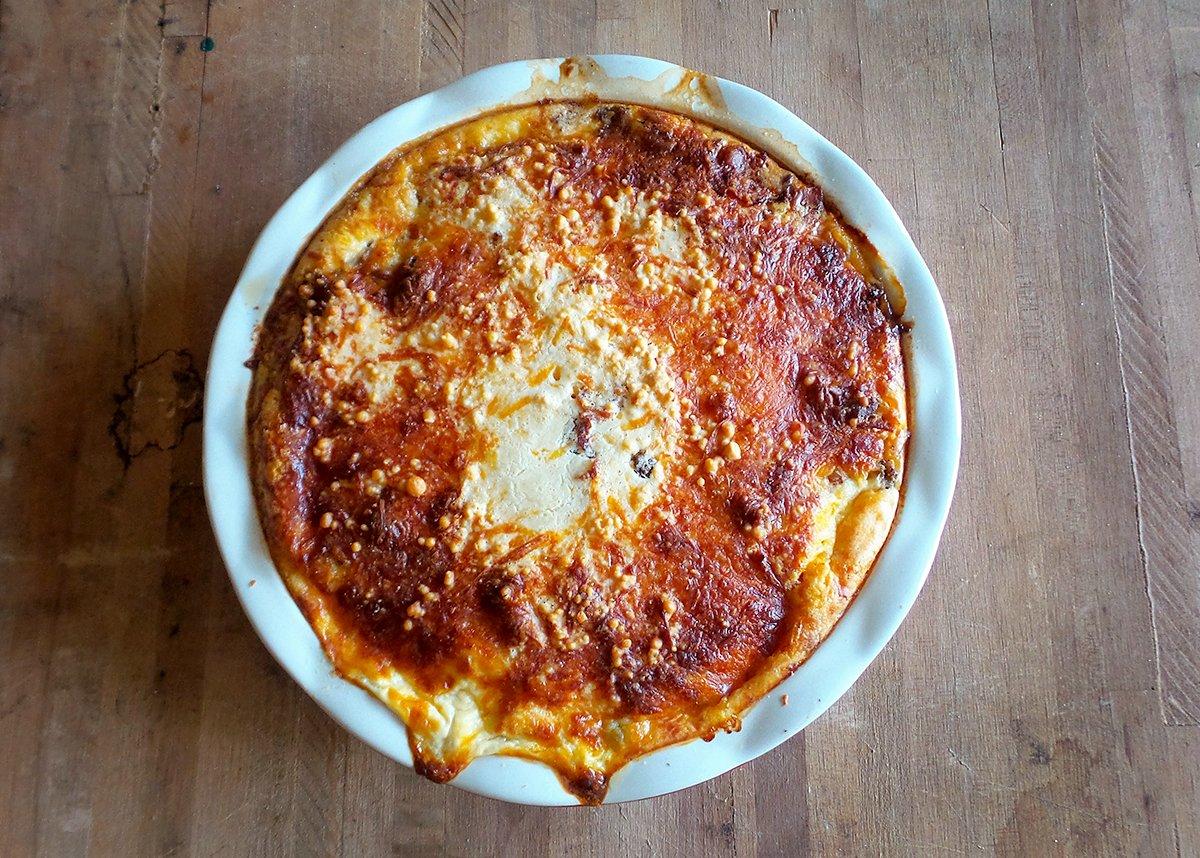 If you like a bit of heat to your burger, add the chopped jalapeno slices. If you don't, just leave them out, it will still be pretty danged good.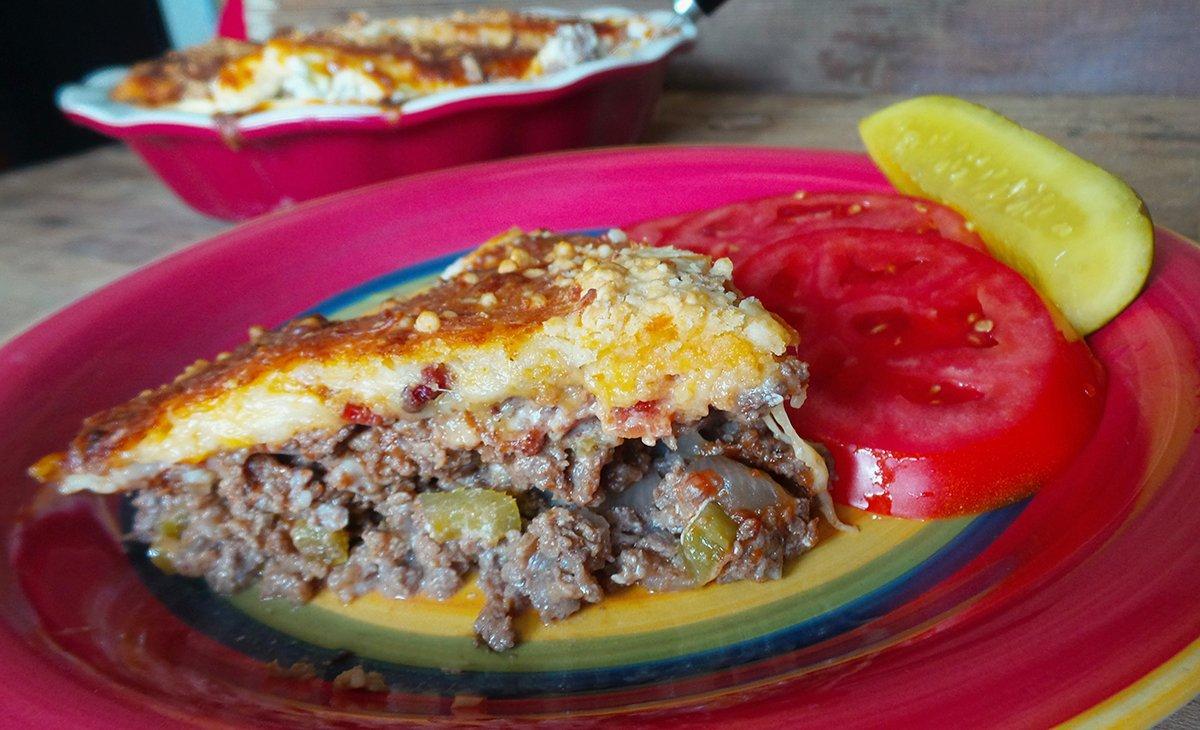 Ingredients
8 slices bacon
2 lb ground venison
1 teaspoon pepper
1 teaspoon salt
8-10 slices of jarred jalapeno pepper slices (optional)
1 large onion, chopped
½ cup ketchup
2 cups shredded Cheddar cheese
1 cup Original Bisquick mix
2 cups milk
3 eggs
Cooking Instructions
Brown the bacon in a skillet until crisp. Remove the bacon to a paper towel-lined plate and drain most of the bacon grease from the skillet. Add the onions and sauté them in the remaining bacon grease for five minutes. Add the ground venison and cook till it is browned through. Season with salt and pepper and add in the jalapeno if you want a bit of heat. Add the ketchup and stir for an additional two to three minutes. Remove from heat.
Transfer the meat to a deep pie or casserole dish. Crumble the bacon and sprinkle over the ground venison. Top the meat mixture with the cheese. In a mixing bowl, crack the eggs and whisk to scramble, add the milk and Bisquick baking mix. Stir well with a fork to remove as many lumps as possible.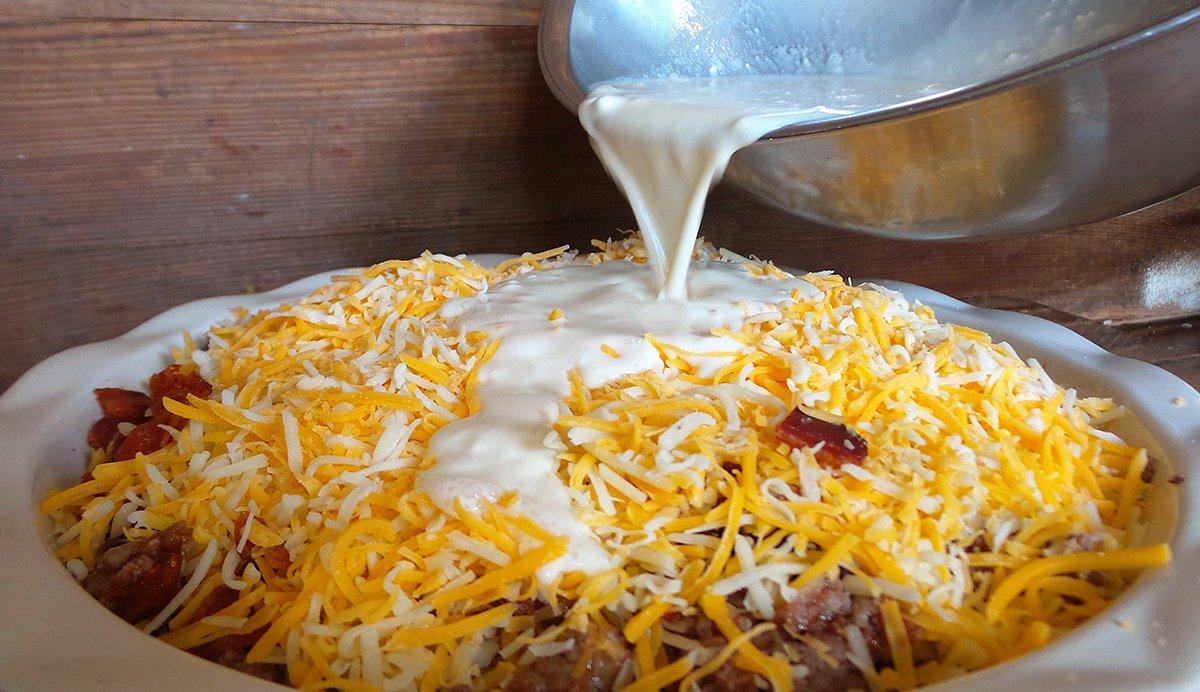 Evenly pour the Bisquick mixture over the meat and cheese, stopping just below the rim of the dish. Transfer the pie to a preheated, 350-degree oven for 30 minutes. Insert a knife into the center of the pie to see if it comes out clean. If it doesn't, cook the pie for an additional 5 to 10 minutes,