Elk Steaks With Mushroom Red Wine Rosemary Sauce
There's nothing wrong with a simple grilled elk or deer steak seasoned with just salt and pepper and seared to a nice medium-rare. In fact, its one of my favorite meals. But the addition of a nice sauce can elevate a simple meal like grilled steaks to another level.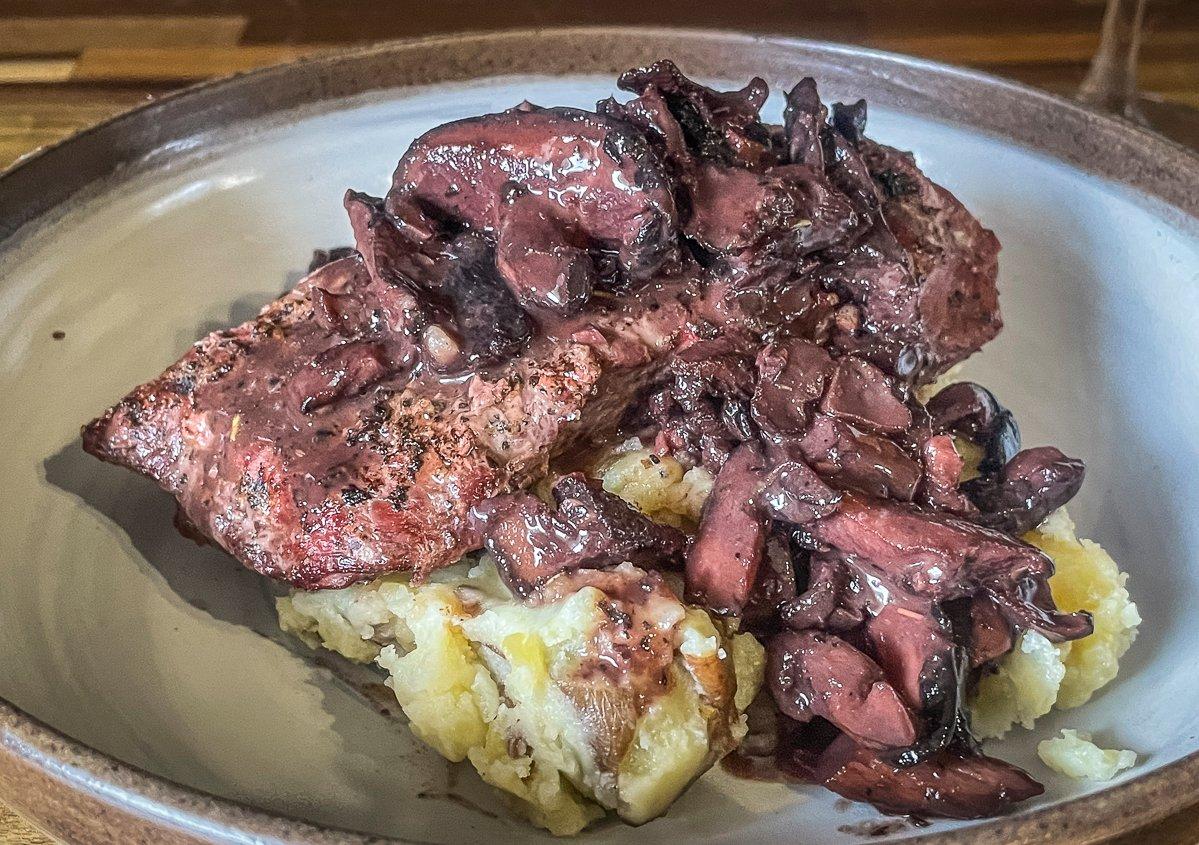 This mushroom red wine sauce is easy to make and tastes great. You can add it to any grilled meat, but it really shines on venison of any kind. Use whatever fresh mushrooms you have on hand. I had a few shiitakes and oyster mushrooms, so I combined those in this one. Use any good red wine and serve what's left with dinner that night.

Ingredients
2 pounds elk or venison steaks
Salt and black pepper
Sauce
1 cup red wine
8 ounces fresh mushrooms, sliced
2 teaspoons dried rosemary
1 teaspoon kosher salt
1 teaspoon black pepper
3 tablespoons cold butter, divided and cubed
1 teaspoon Worcestershire sauce
1 tablespoon minced garlic
Cooking Instructions
Season the steaks with salt and pepper.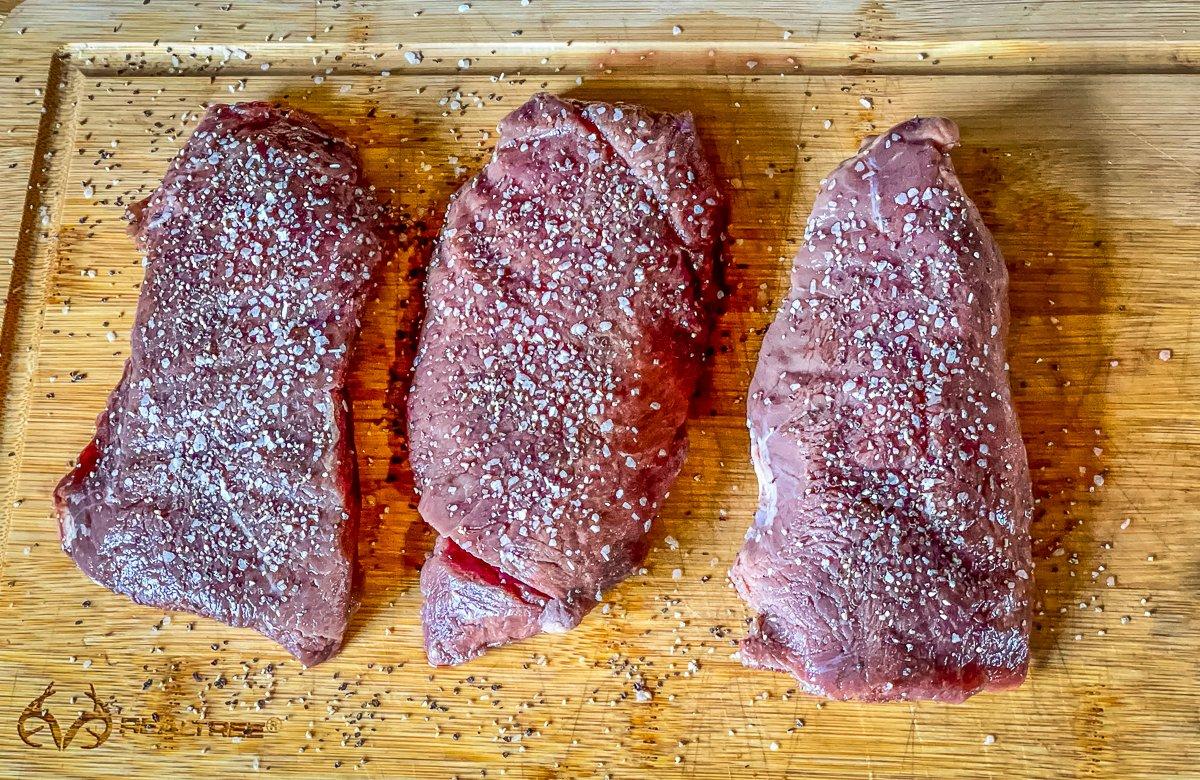 Grill to your desired doneness. Remove the steaks from the heat and loosely tent with foil to rest.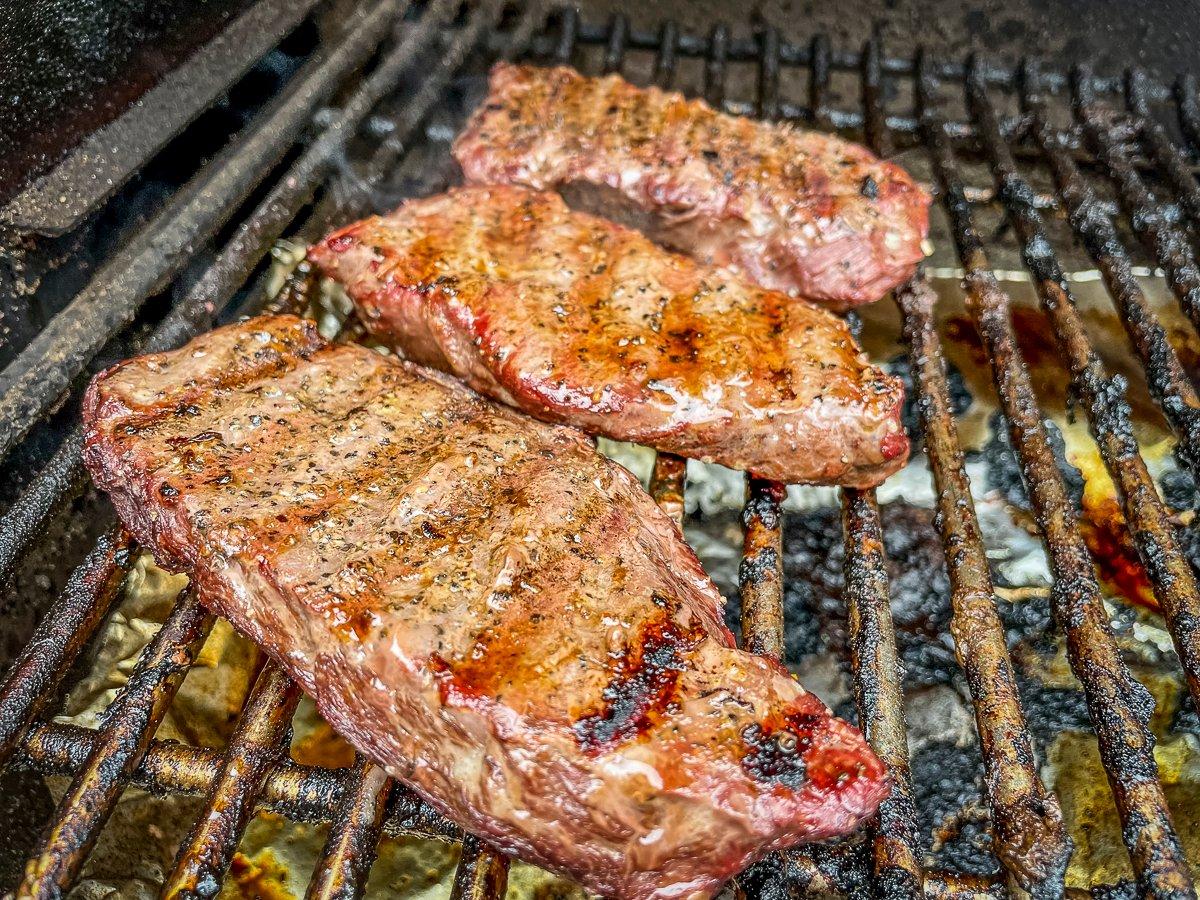 While the steaks grill, start the sauce. Add one tablespoon of butter to a skillet. Add the sliced mushrooms and season with salt. Cook the mushrooms until they are tender and have released their moisture, about 10 minutes or so. Add the garlic and sauté for 2 to 3 additional minutes. Remove the mushrooms from the pan and set aside.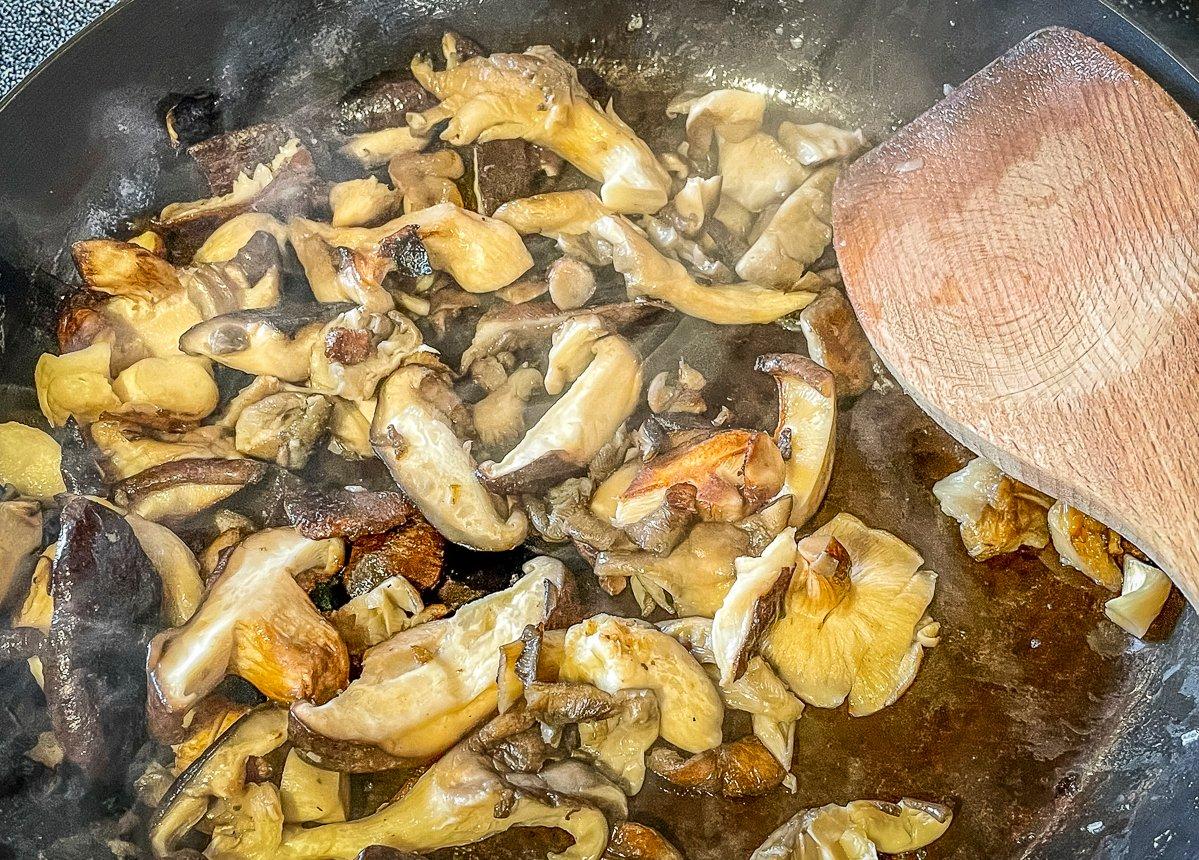 Add the red wine, salt, pepper, Worcestershire sauce, and dried rosemary. Bring to a boil. Then reduce heat to a heavy simmer and cook until the wine has reduced by half. Return the mushrooms to the pan.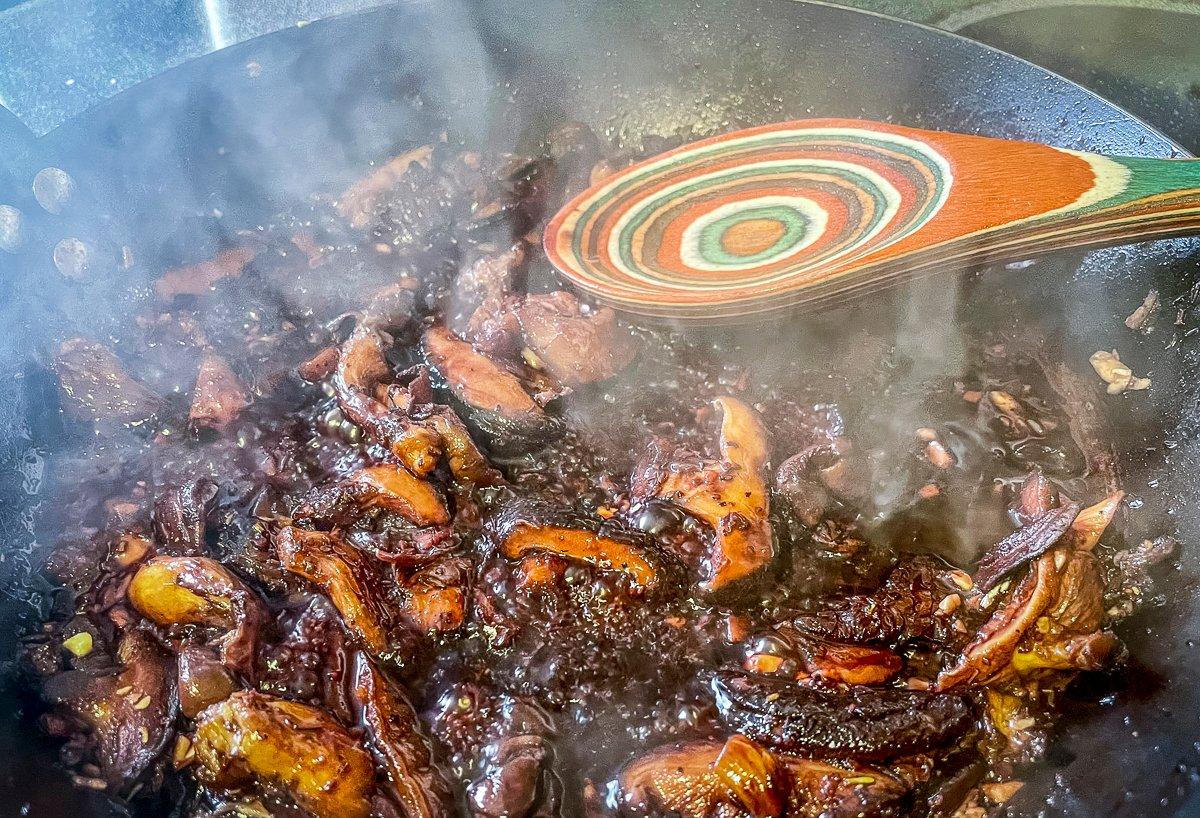 Remove the sauce from heat and stir in the butter, one cube at a time, to thicken the sauce and to give it a satiny texture.