Grilled Backstrap Satay with Peanut Dipping Sauce
It's hard to beat meat on a stick, popular everywhere from state fairs to fine restaurants. Cooking meat on a wooden or metal skewer allows for fast cooking and lots of surface area for nice browning and extra flavor. Just like a chicken leg or a grilled rib, having a handle on your food makes eating easy, too.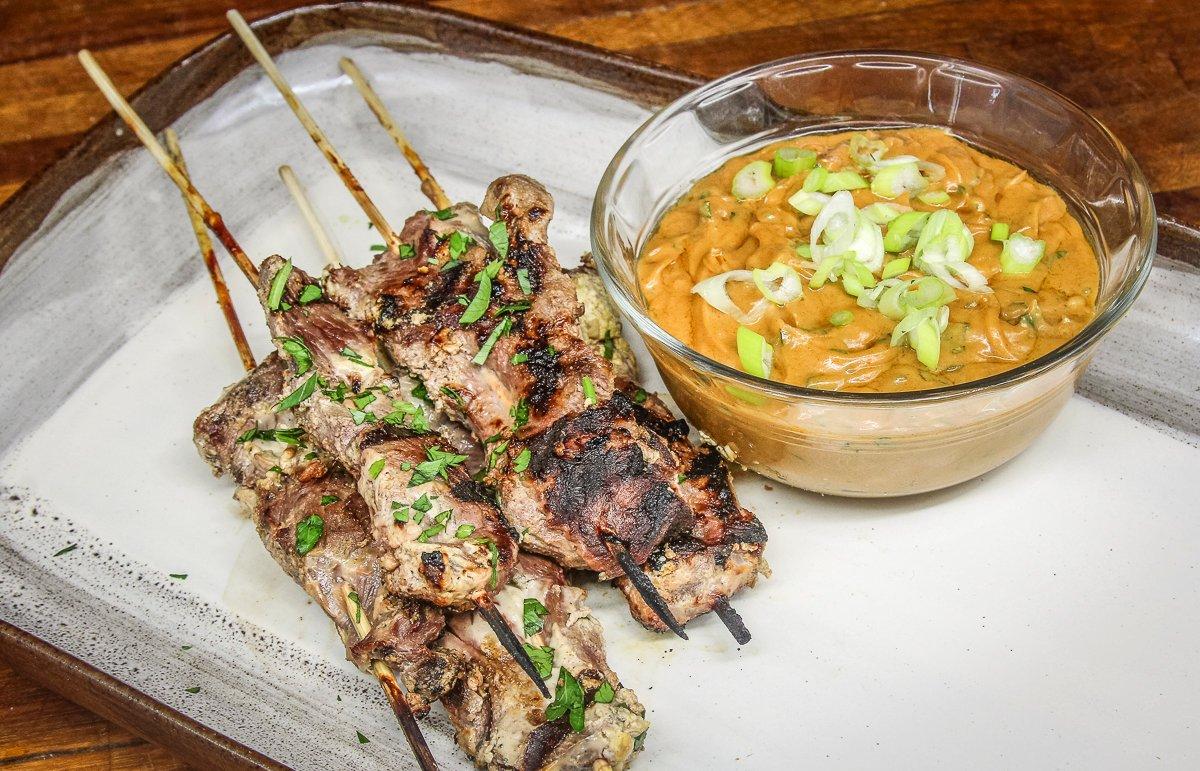 Satays come to us from Southeast Asia and can be made from just about any meat. They are often marinated for extra flavor, then threaded onto bamboo skewers and grilled over hot coals. Satays are a popular street food in several countries, with each having a slightly different version of marinades and dipping sauces.
Our marinade is yogurt based with a blend of seasonings from various regional flavors. The yogurt slowly tenderizes the meat, adding flavor as it does. Yogurt-based marinades take time to work, so start it the day before and refrigerate overnight.
Mix the spicy peanut dipping sauce before serving and give each guest a small bowl to dip their grilled venison in as they eat.
Ingredients
1 1/2 pounds venison backstrap, cut into long thin strips
20 wooden skewers, soaked in water 30 minutes
Marinade:
1 cup plain Greek yogurt
2 tablespoons soy sauce
1 tablespoon curry powder
2 teaspoons cumin
1 teaspoon freshly grated ginger
1 teaspoon minced garlic
1 teaspoon minced lemongrass
Juice of half a lime
Peanut dipping sauce:
1/2 cup smooth peanut butter
1/4 cup hot water
Juice of 1 lime
2 tablespoons Crystal Hot Sauce
1 tablespoon soy sauce
1 tablespoon dark brown sugar
1 tablespoon fresh cilantro leaves, minced
1 medium garlic clove, minced
2 green onions, white and green parts, sliced thin
Cooking Instructions
Slice the backstrap into long, thin strips, about 1/2 inch thick and 4 to 6 inches long.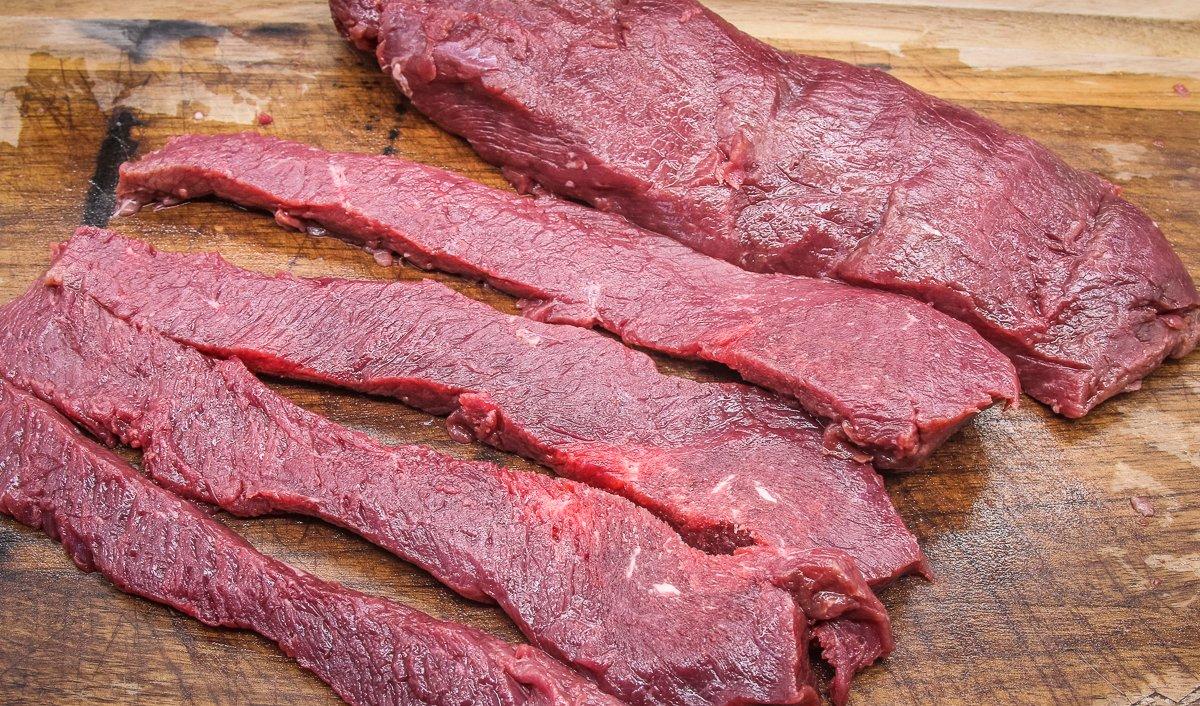 Massage the meat inside the bag to fully coat the venison with the marinade. Refrigerate overnight.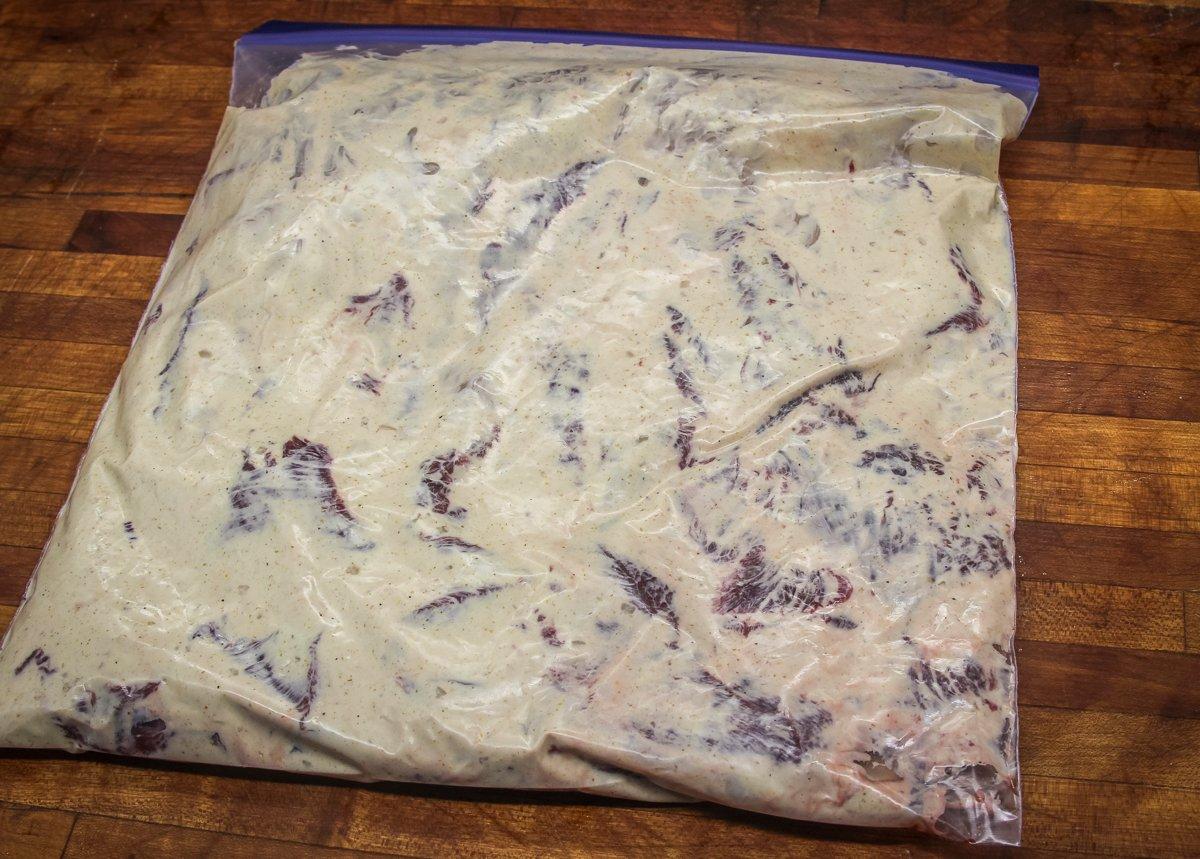 Mix all ingredients of the dipping sauce except the green onion slivers. Set the dipping sauce aside.
Grill the satay over hot coals for 2 to 3 minutes per side or until the venison is cooked to medium-rare (or to your preferred doneness).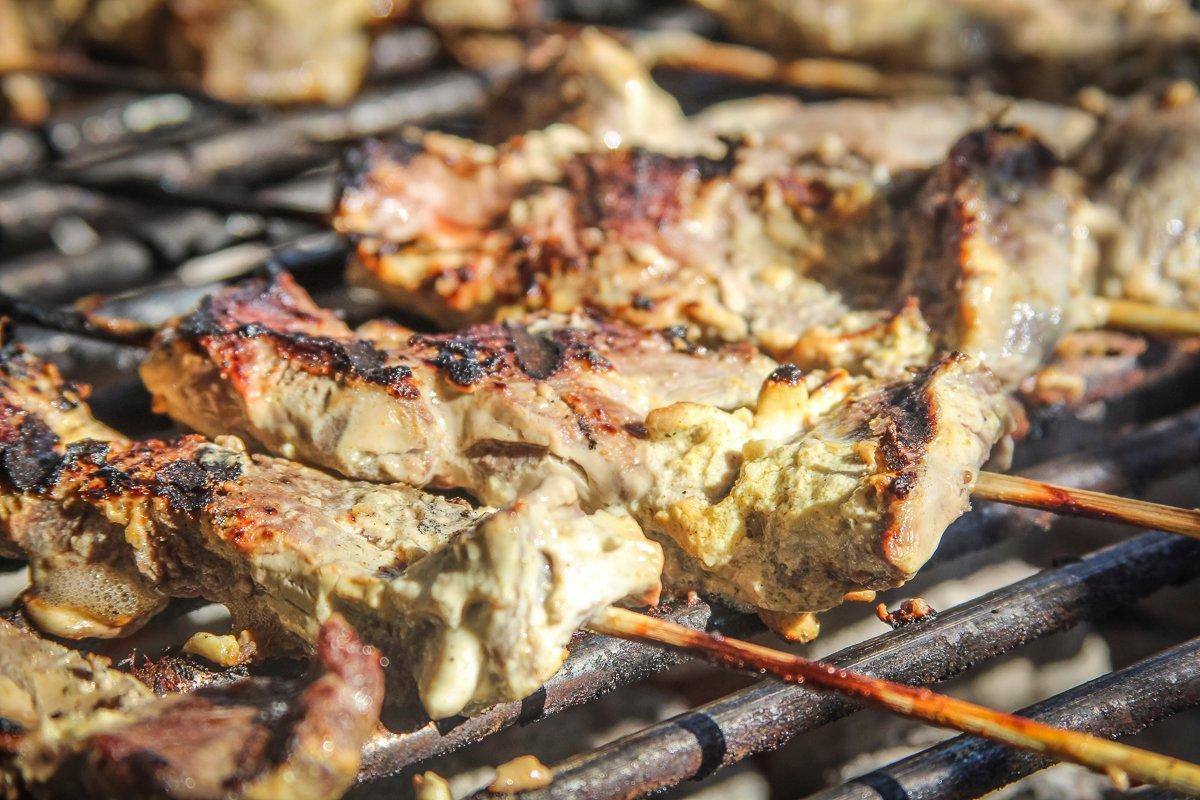 Serve the peanut sauce in individual bowls for dipping. Top the sauce with slivers of green onion.