Grilled Elk Steak with Sorghum and Bourbon Steak Sauce
I'm not normally one to use a steak sauce, particularly when it comes to a flavorful grilled elk steak. That said, this one is pretty good on just about any kind of red meat, and the sweet and salty flavor pairs well with the sharpness of wild game.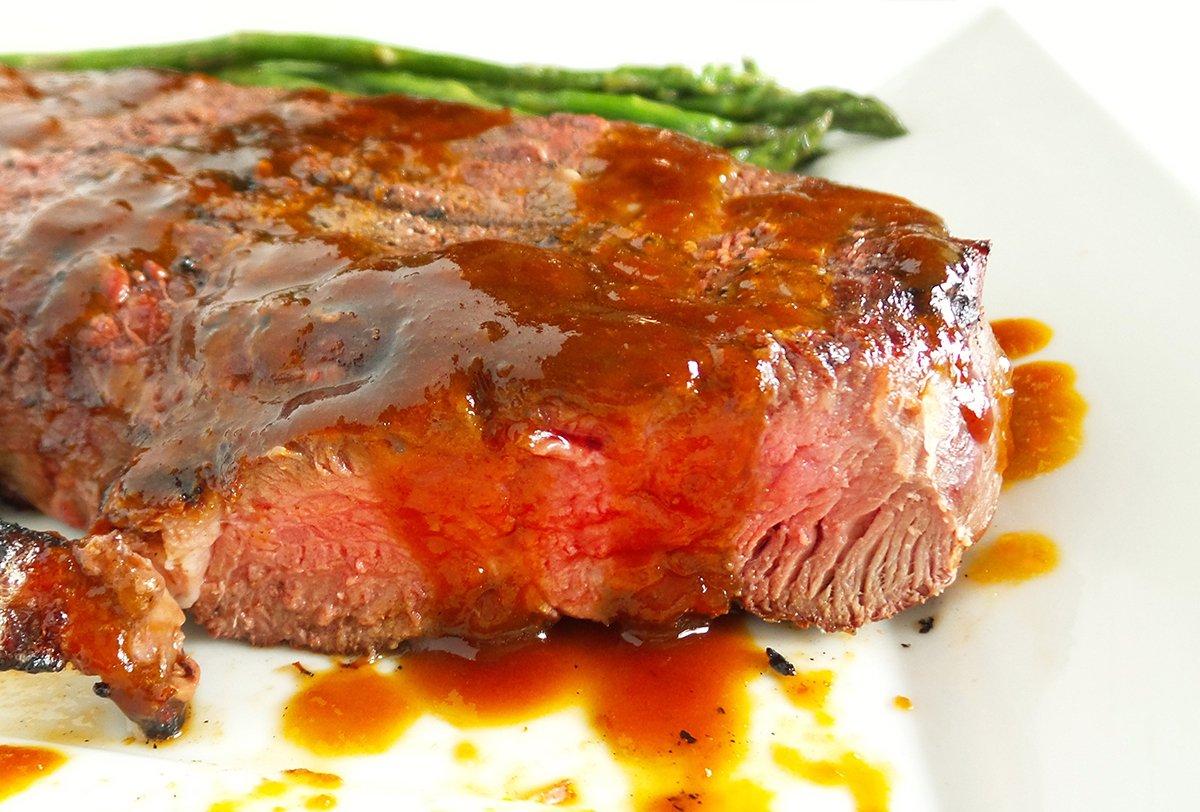 This recipe blends the sweet sorghum with earthy bourbon, salty soy sauce and savory garlic and onion to give the sauce an Asian overtone. It works well with any grilled red meat and even upland birds or waterfowl. Try adding a bit of chopped ginger to the recipe and use it as a glaze the next time you grill duck breast.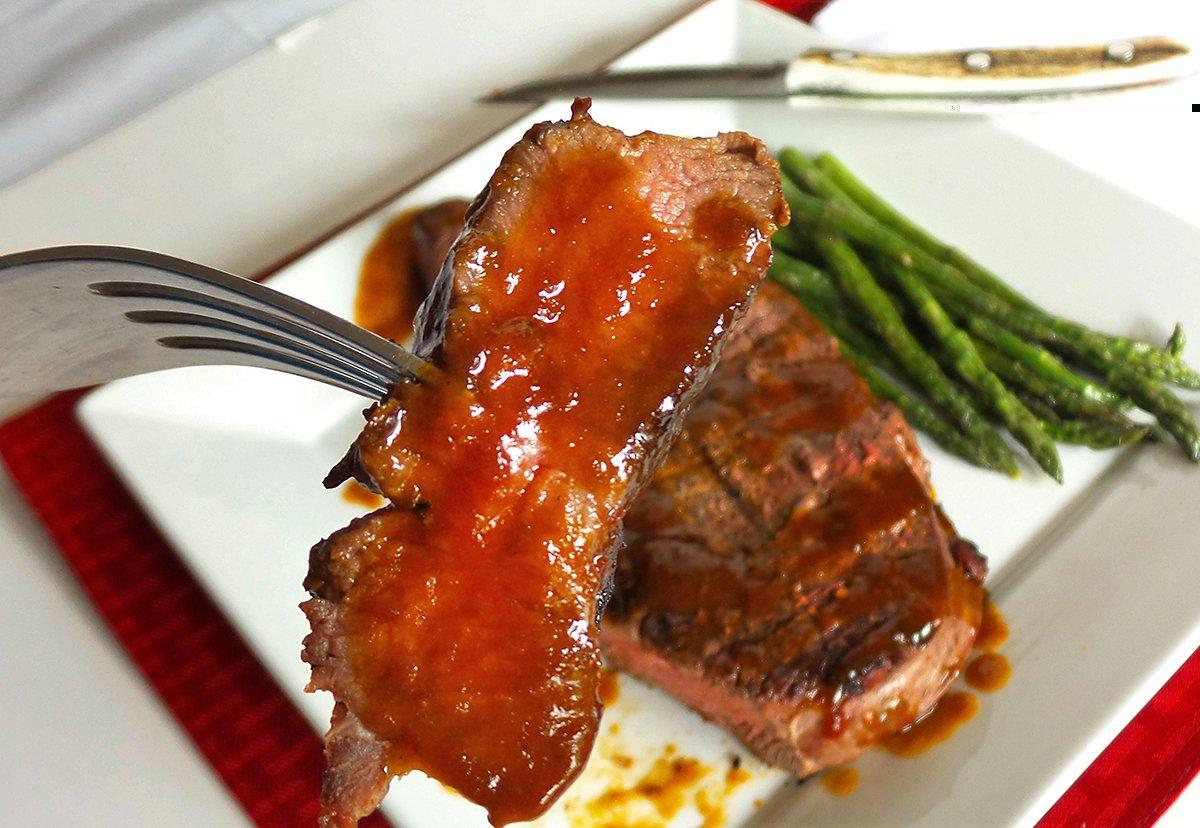 Ingredients
Elk Steaks, seasoned with coarse Kosher or sea salt and freshly cracked black pepper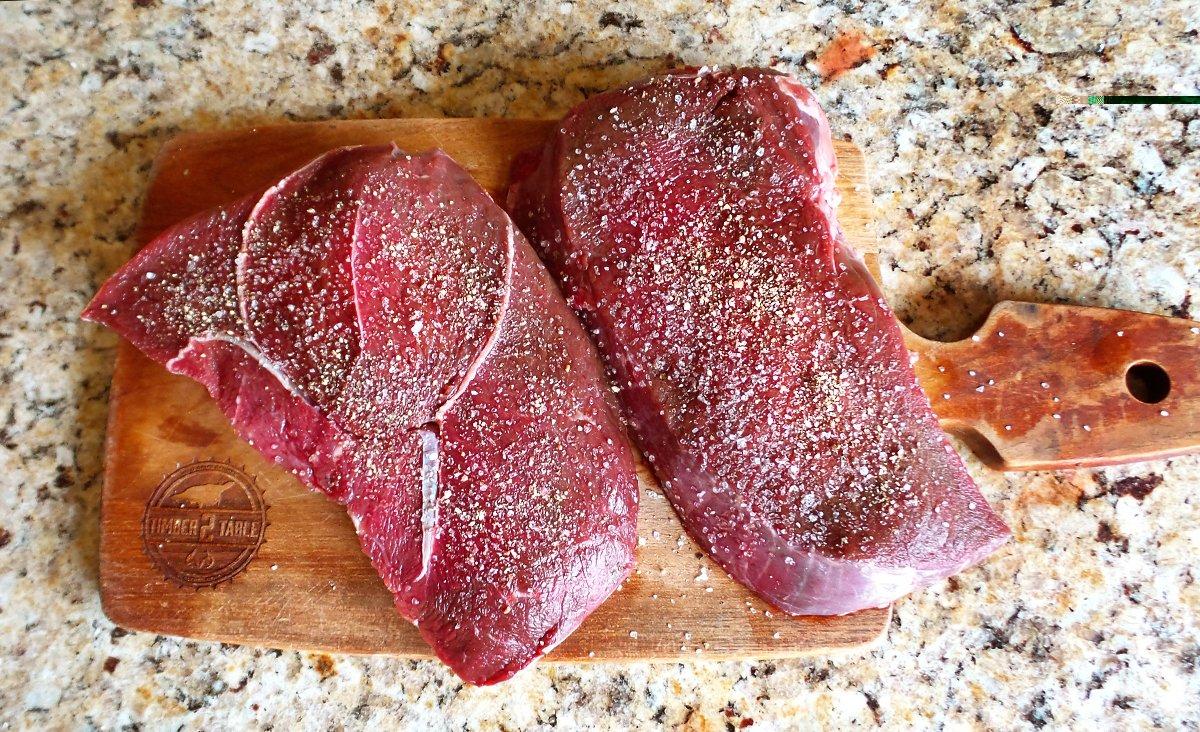 The sauce
½ cup sorghum
½ cup bourbon
½ cup ketchup
1/3 cup soy sauce
1 medium onion, diced
2 cloves garlic, finely chopped
½ teaspoon salt
4 tablespoons butter, divided
1 tablespoon corn starch dissolved in 2 tablespoons water
Cooking Instructions
In a medium saucepan, melt two tablespoons of butter over medium heat. Add the chopped onion and the salt. Sauté for eight to 10 minutes until the onions are soft and translucent. Add the garlic and cook for two more minutes. Add the sorghum, bourbon, ketchup and soy sauce and bring the mixture to a light boil, stirring often. Cook for an additional 10 minutes and remove pan from heat.
Pour the cooked mixture into a blender and blend until the sauce is smooth. Return the sauce to the pan and bring to a simmer. Add the corn starch/water slurry and stir well until the sauce begins to thicken. Once the sauce is thick enough to coat the back of a spoon, remove it from the heat. Add the remaining butter and stir until it completely melts into the sauce.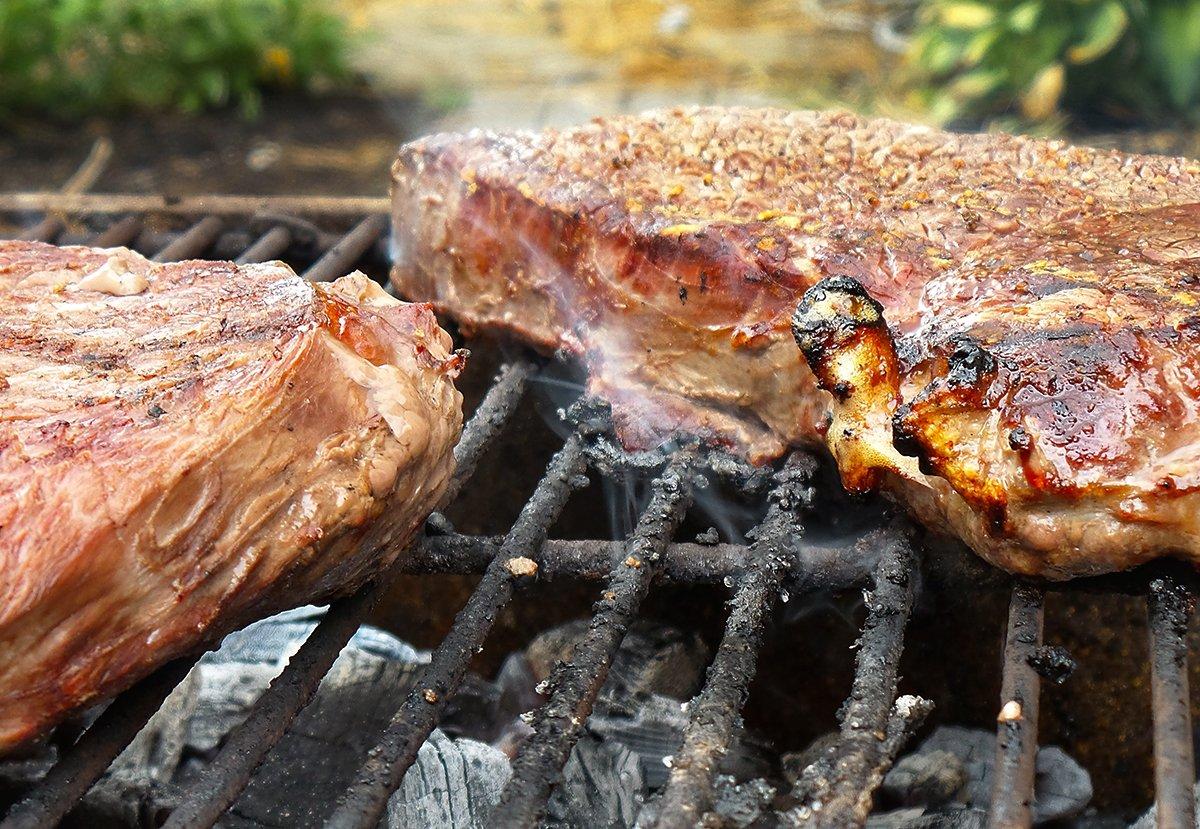 Grill the steaks over hot coals till done to your liking and remove from the heat to rest for five to 10 minutes. Spoon the sauce over the finished steak just before serving.