Grilled Venison Backstrap with Spicy Peanut Sauce
Grilled backstrap is pretty much perfect on its own. You won't get much argument from me in that department. But we eat venison several days a week this time of year, so we like to spice things up from time to time with different sauces and seasonings.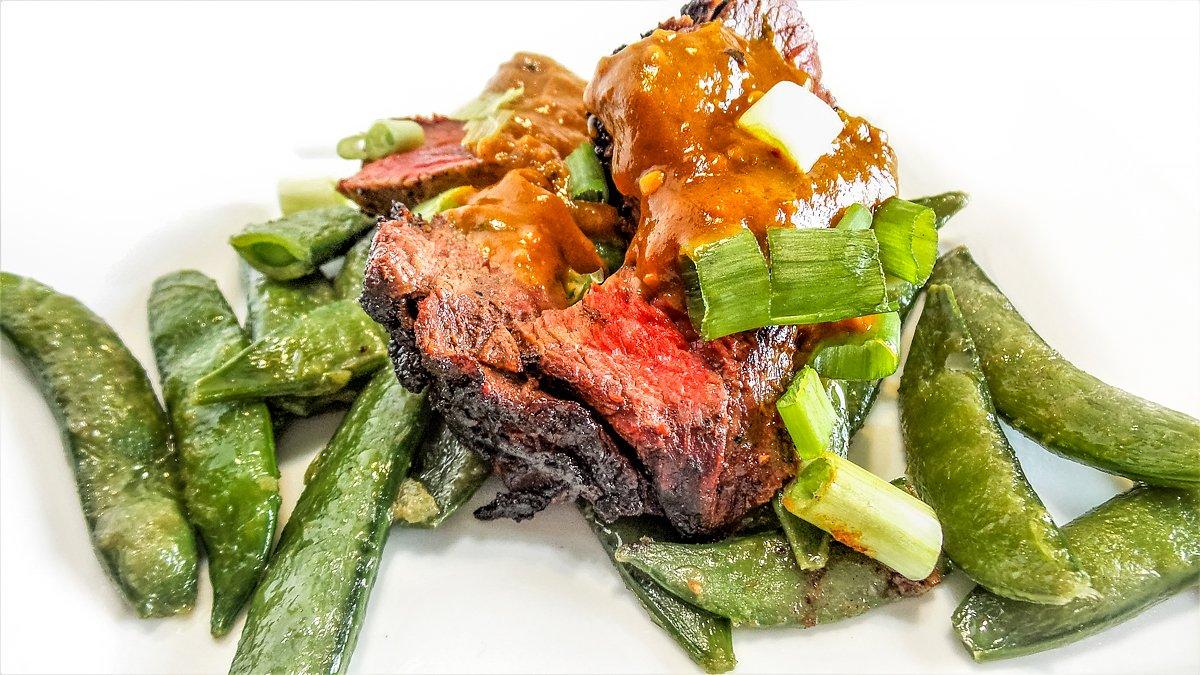 While the sauce does start with smooth peanut butter as a base, don't worry that it will be too sweet. There are plenty of additional flavors to go along with it. We garnished the finished backstrap with diced green onions. Chopped peanuts make a nice topping as well. I like to serve this one with stir fried sugar snap peas.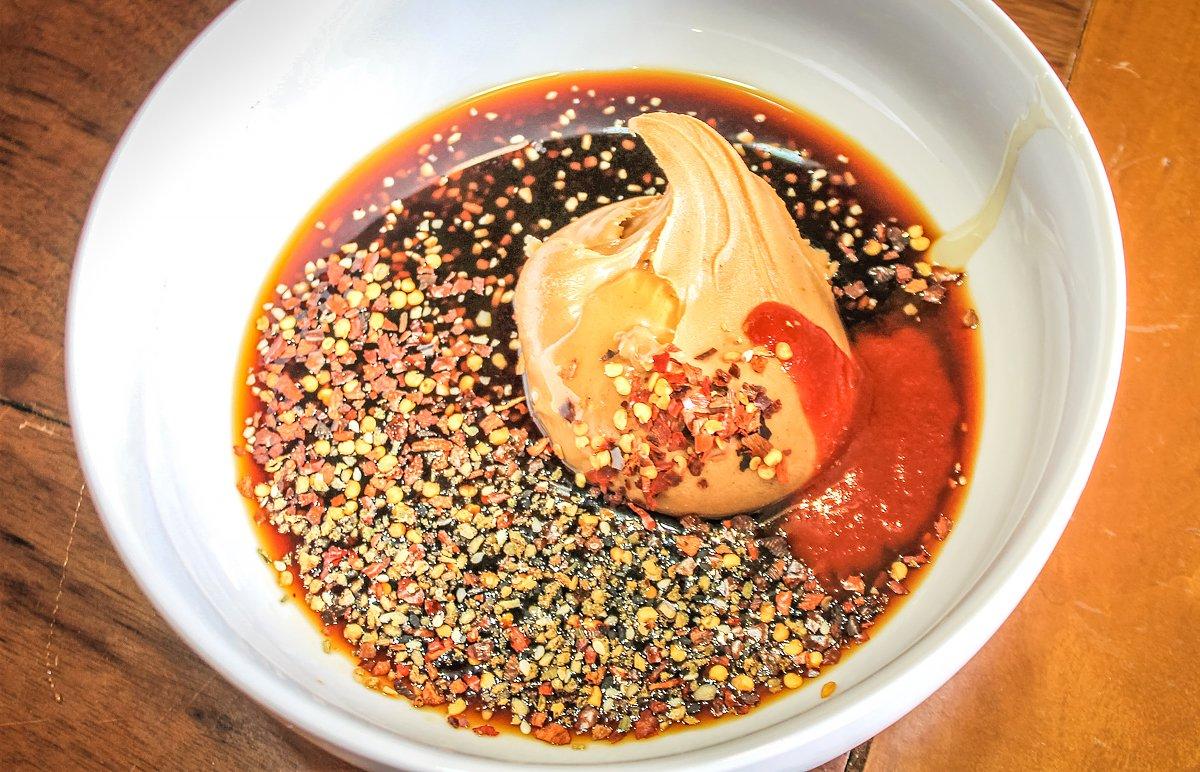 If you like the sauce, try it on stir-fried venison, grilled or stir fried wild turkey, or as a dipping sauce for fried deer, duck, goose, or turkey nuggets.
Ingredients
2-pound section of venison backstrap
1 teaspoon of Kosher or sea salt
Jim Kelly's Gameday Greats Realtree Edition Chipotle Grinder
Sauce
¾ cup smooth peanut butter
½ cup soy sauce
2 cloves garlic, diced
1 tablespoon Sriracha Sauce
1 tablespoon red pepper flakes
1 tablespoon honey
Several turns of the Kelly Realtree Chipotle Grinder (about a teaspoon's worth)
Blend till smooth, reserve half of the sauce for the table and use half to brush on while the venison grills.
Cooking Instructions
Season the backstrap with salt and the chipotle grinder. Start by searing the backstrap over high heat on either a gas or charcoal grill for three to four minutes per side. Once it has seared all the way around, move the venison over to the cooler part of the grill. Baste the backstrap with the sauce, cook for three to four minutes, then flip and baste the other side. Continue flipping and basting till the backstrap reaches your desired temperature.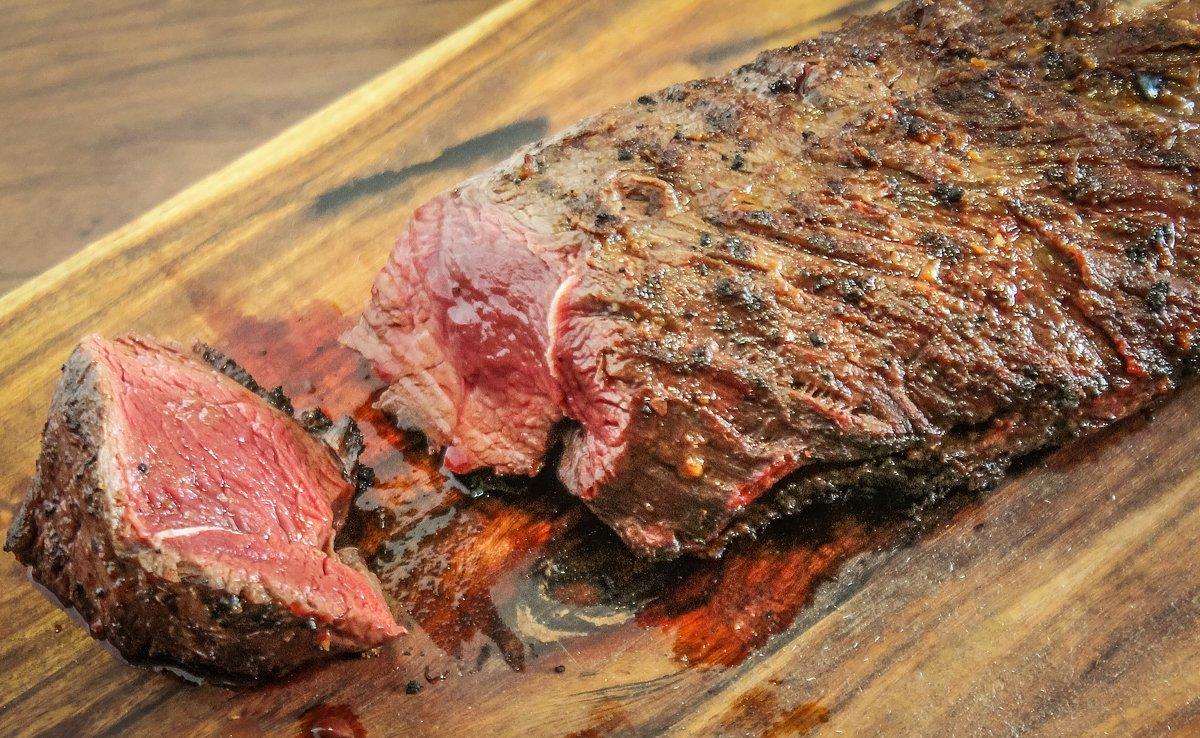 I like to shoot for medium rare at about 135 degrees internal temperature. This section took a total grill time of about 15 minutes. If you prefer your venison slightly more done, give it a few extra minutes. Slice the backstrap and pour over the remaining sauce just before serving.