Ground Venison and Ramen Stir Fry
Recipes don't have to take a long time to cook in order to taste great. This one-pot dish takes less than 20 minutes, start to finish, but it has tons of flavor. And it's a great way to get kids to eat bean sprouts. We use standard ramen packs for the noodles; just discard the seasoning packets or save them for a future recipe.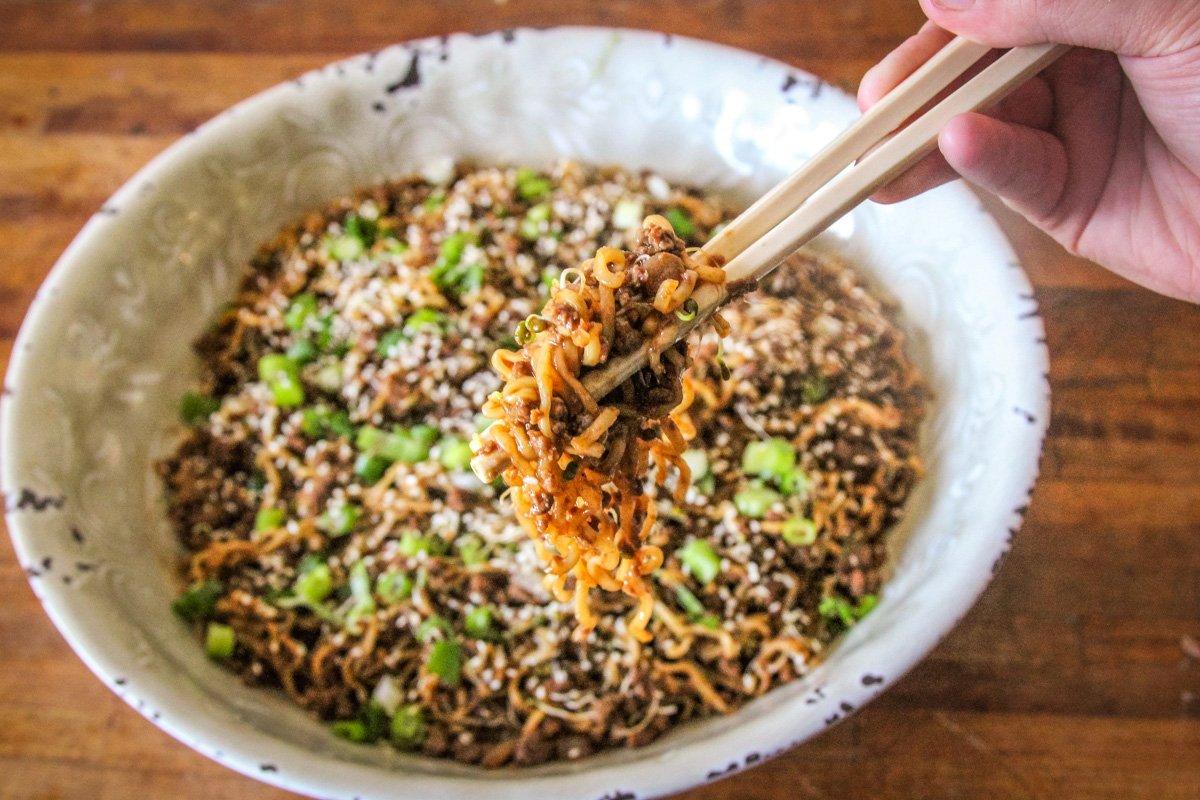 Ingredients
2 pounds ground venison
3 packets ramen or other instant noodles; discard seasoning packets
1 teaspoon vegetable oil
1 tablespoon sesame oil
2 garlic cloves, minced
1 medium yellow onion, diced
2 cups water
1 teaspoon Chinese 5-spice powder
1 teaspoon freshly grated ginger
8 ounces bean sprouts
SAUCE:
2 tablespoons dark soy sauce
2 tablespoons Oyster sauce
1 tablespoon Hoisin sauce
1 tablespoon rice wine vinegar
1 teaspoon brown sugar
GARNISHES
Finely sliced green onion / shallots
Sesame seeds
Cooking Instructions
Add the vegetable and sesame oil to a wok or heavy pot over medium-high heat. Add the garlic and onion and stir for 2 minutes until softened and golden in color. Add the ground venison and cook until the meat is evenly browned. Sprinkle on the 5-spice powder, and stir to blend.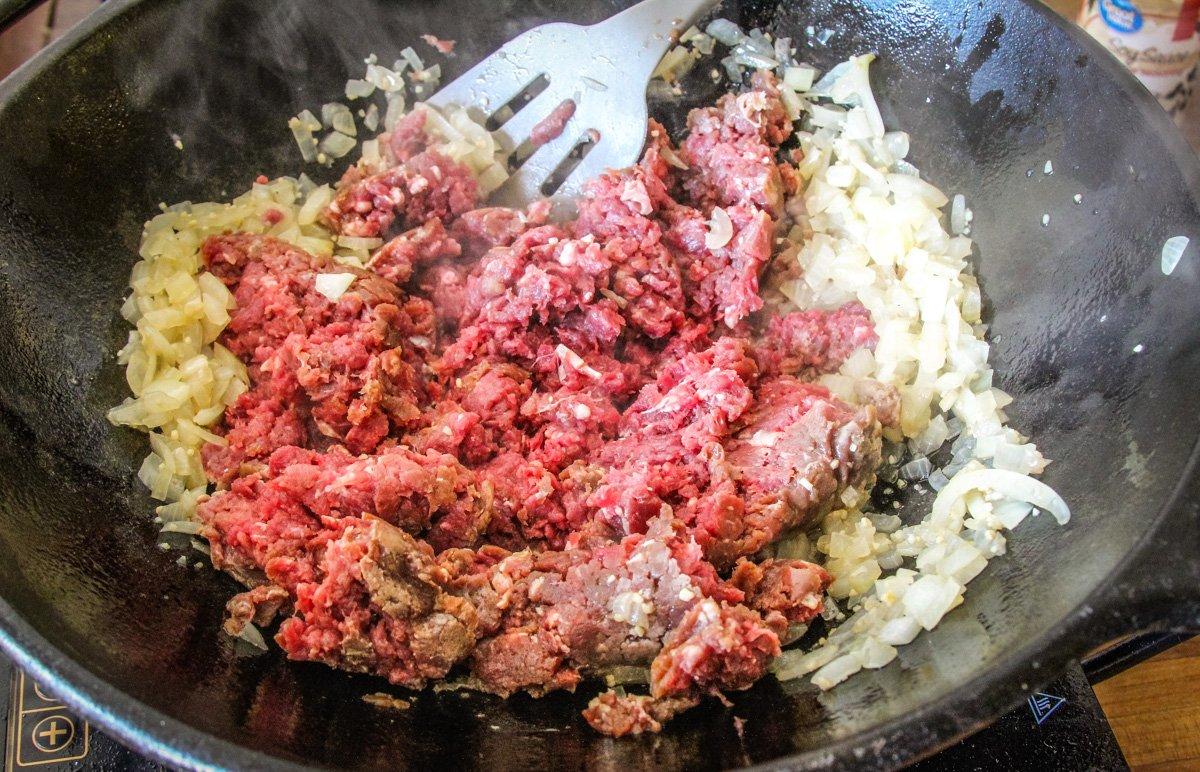 While the ground venison cooks, mix the sauce ingredients. Once the meat has browned completely, add the sauce. Stir well and continue to cook for another 4 to 5 minutes. Push the meat to the outer rim of the pot, leaving a spot for the ramen in the center. Add the ramen, then pour in the water.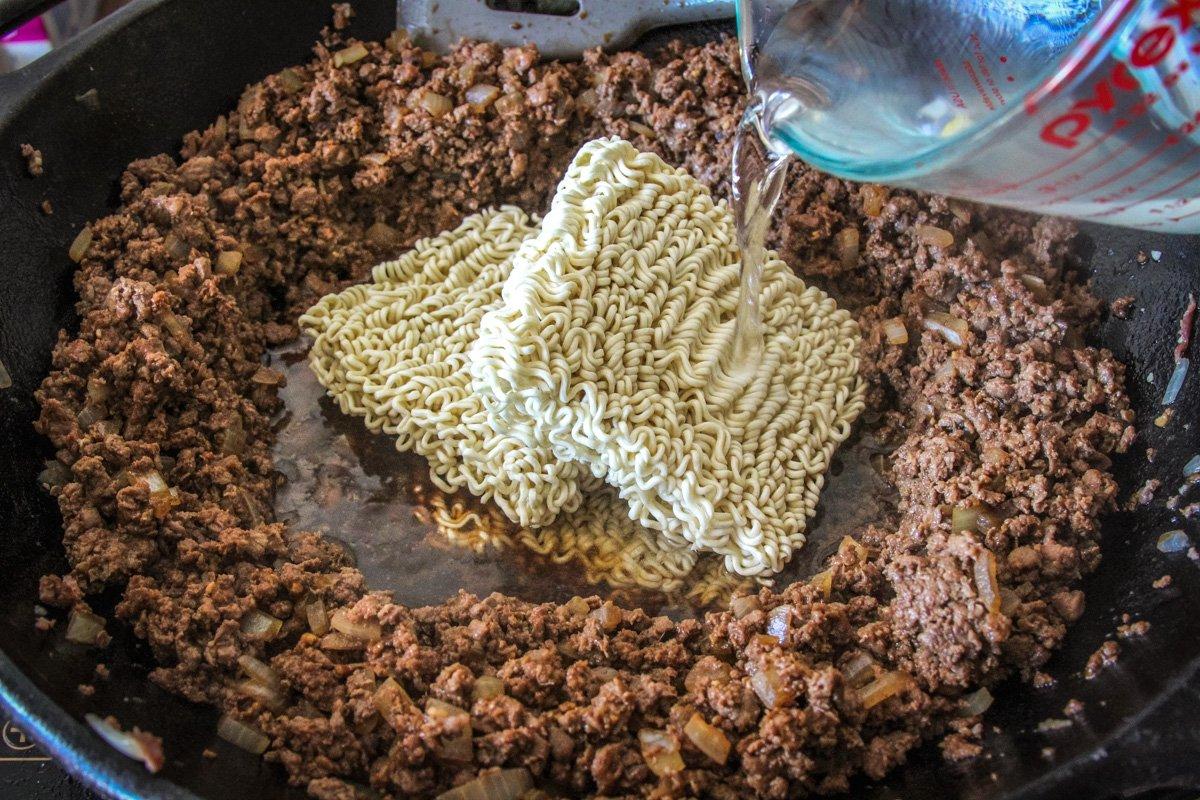 Cook for 3 to 4 minutes until the ramen is soft on one side. Flip the ramen and continue cooking for another minute or two until the noodles easily separate. Stir the meat into the noodles, tossing well to combine. Add the sprouts and stir to incorporate.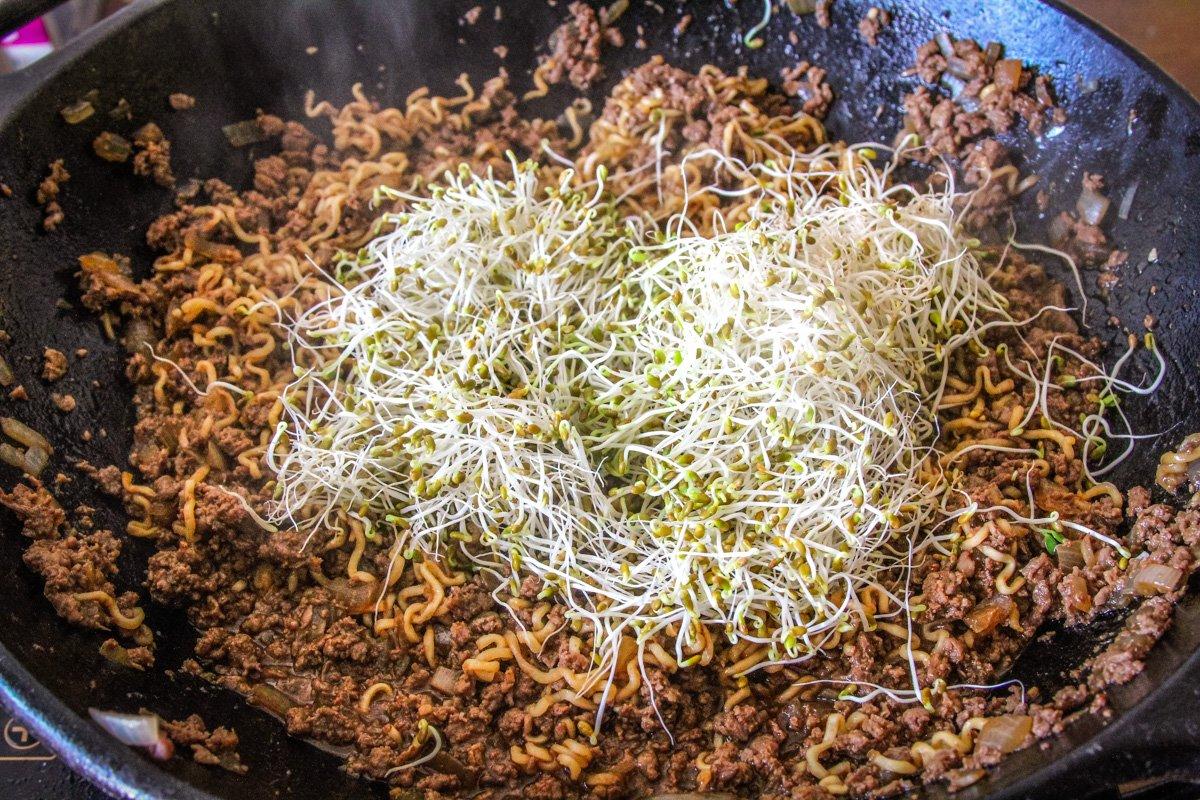 Garnish the dish with sliced green onions and sesame seeds just before serving.