Ground Venison Tortilla Layer Casserole
Life is hectic. You come in from work, the kids need to be picked up from some function or another, there never seems to be enough time to make a decent sit-down dinner. This family favorite is quick and easy and is a great way to get kids to eat a few vegetables. The recipe calls for black beans, corn and bell peppers, but get creative and add whatever you like.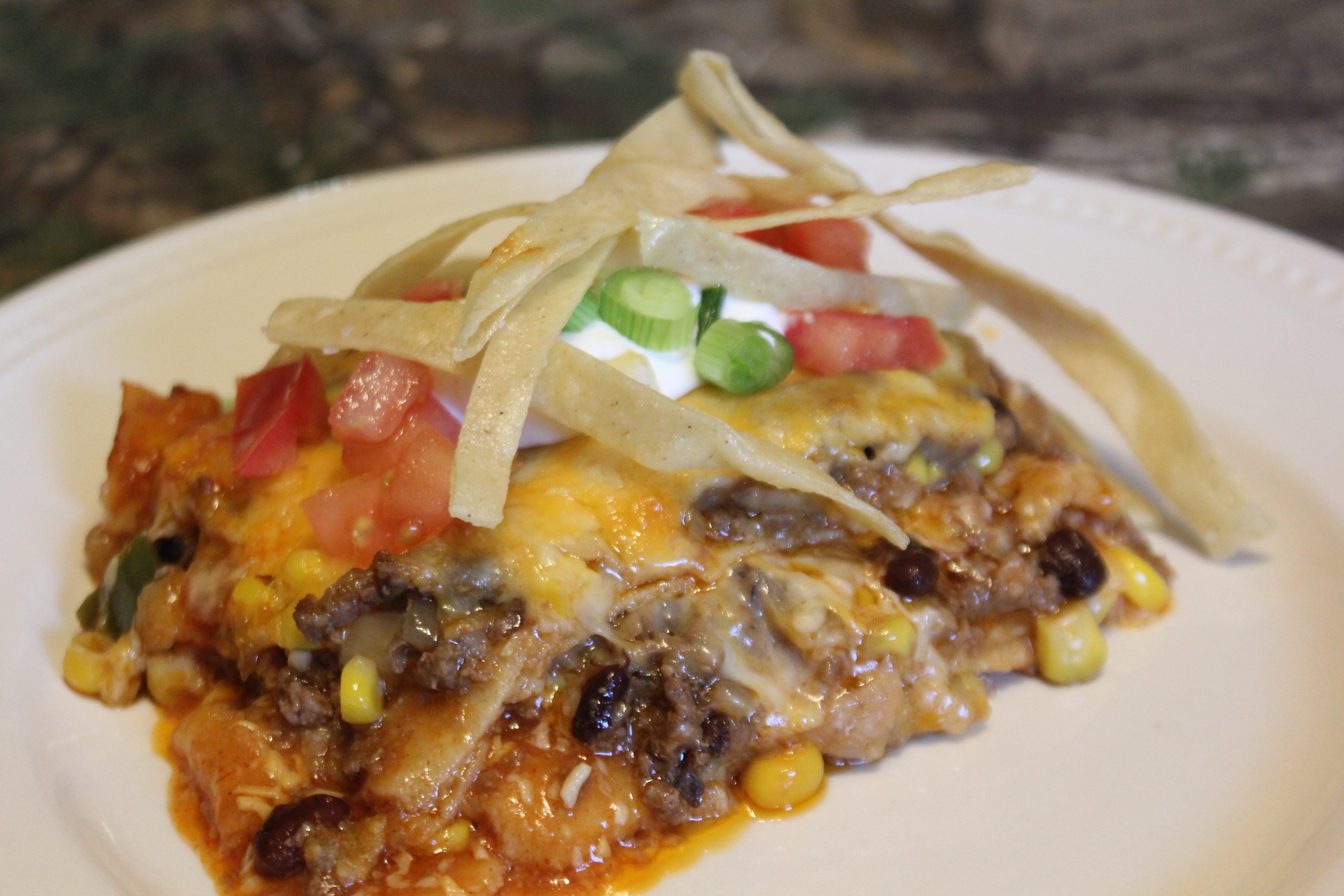 Ground venison is the perfect meat for this. Lean and quick to cook, the flavor of venison holds its own against the Mexican-style seasonings. A bit of chorizo sausage browned with the venison fits nicely as well. Like it spicy? Add a finely chopped jalapeno or two.
Ingredients
2 pounds ground venison
1 Tablespoon salt
1.5 teaspoons cumin
1 teaspoon black pepper
1 teaspoon cayenne pepper
1 yellow onion, chopped
1 bell pepper, chopped
2 cups frozen corn
1 sixteen ounce can of black beans, rinsed and drained
2 ten ounce cans of red enchilada sauce
1 package (24) white corn tortillas
2.5 cups of shredded Monterey jack or Mexican blend cheese
Top with:
Sour cream
Chopped tomatoes
Diced green onions
Guacamole
Tortilla chips
Cooking Instructions
Begin by browning the venison or venison and sausage with the onion and bell pepper in a large skillet. Drain excess grease, if necessary. Add garlic and cook for an additional 3 to 5 minutes. Add salt, pepper and other seasonings. Add the beans and corn and simmer for an additional 5 minutes. Remove from heat.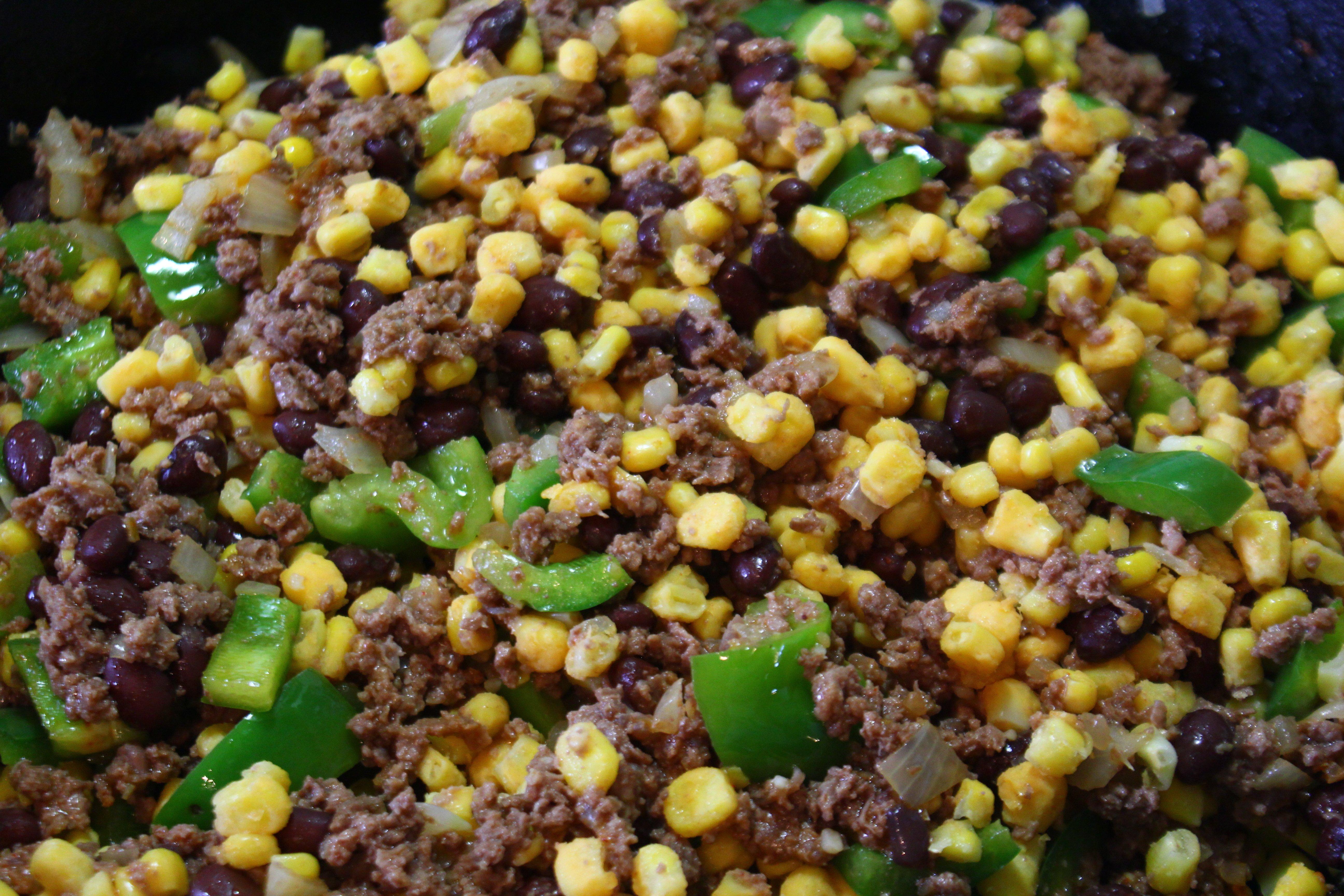 Cover the cheese with a second layer of tortillas and continue until all ingredients are in the dish, ending with a meat, cheese and sauce layer. Top with the remaining cheese.