Halle's Venison Larb Salad
One of my favorite parts of writing this blog is the opportunity it gives me to constantly talk about wild game and share recipes with other passionate fans of the outdoors. This is one of those recipes. Good friend, wife, mother, business owner, and one heck of a wild game chef, Halle Haste says she makes this recipe for her family on a regular basis. After giving it a try, I can see why. It is delicious.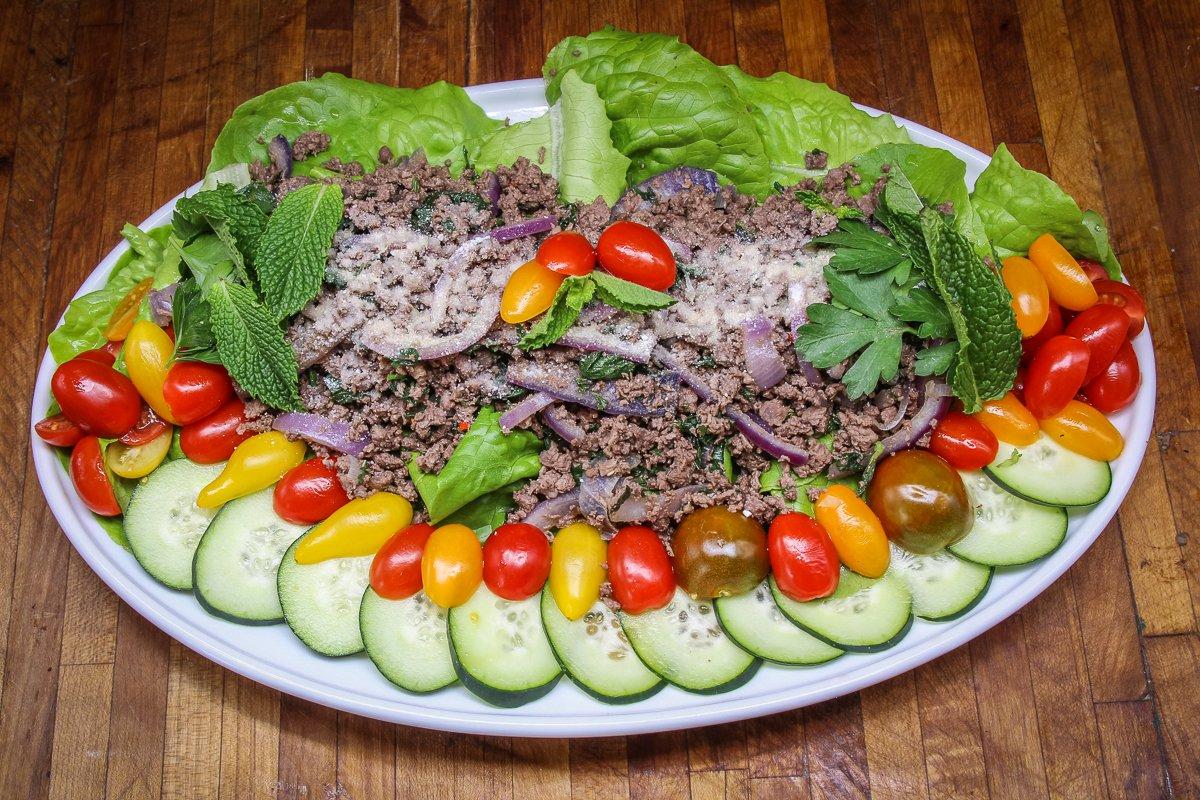 Being a mom, Halle is always trying to get her two sons and her husband to eat healthy, and it isn't always an easy task. This Thai-style meat salad featuring seasoned ground venison on a bed of salad greens does the task. The best part is her crew loves it.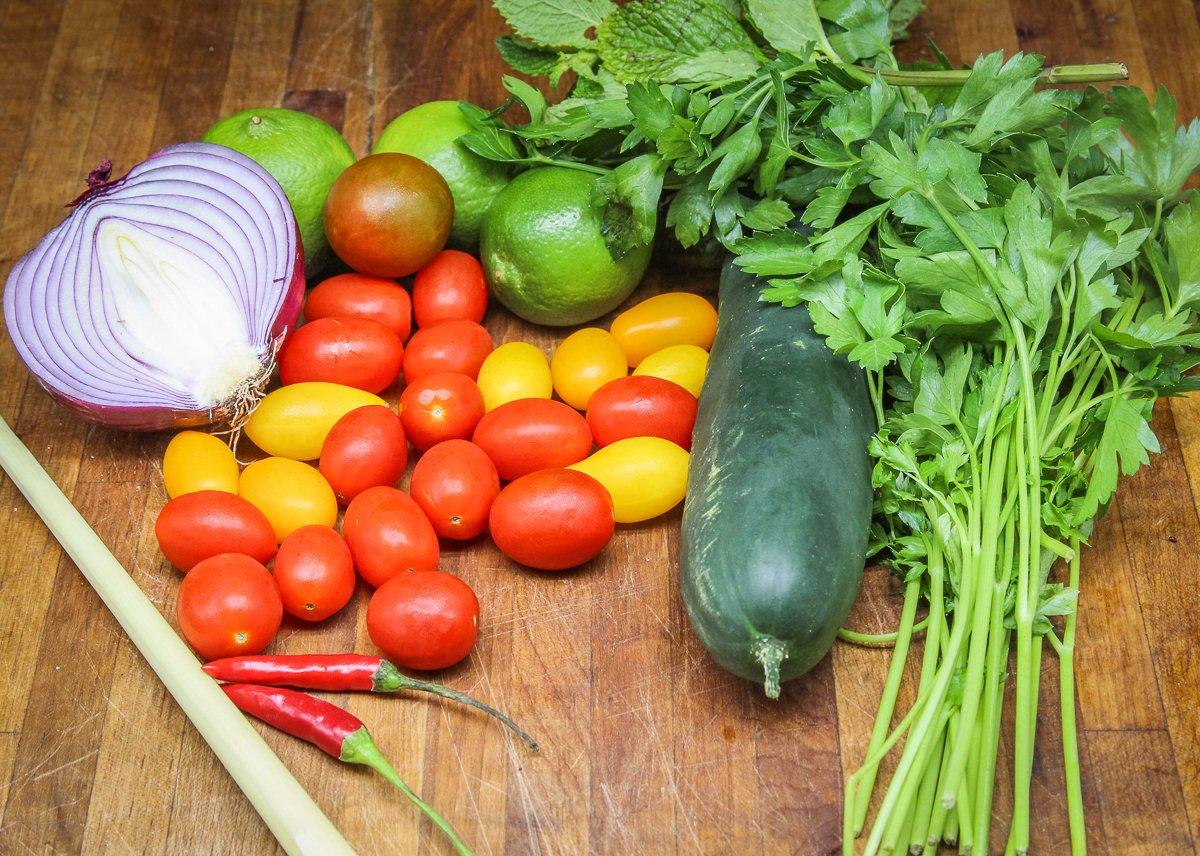 Unless you have a large supermarket near you, you might have to run to an Asian market to find the ingredients for this one. Don't worry if you don't have one nearby; you can get everything on the ingredients list shipped to your door if you shop online. If you are like us, you'll want to make it several times, so don't worry about having a lot of leftover ingredients in the fridge or pantry.
Ingredients
Meat mixture:
1 pound ground venison
2 prik ki nu (Thai) chiles (also called bird's-eye chile), very finely diced
1/2 red onion, thinly sliced
1/2 stalk fresh lemongrass, pureed in blender with 1/4 cup water
1/3 cup cilantro, chopped
1/4 cup fresh mint, chopped
Dash ground white pepper
2 tablespoons roasted rice powder, see below
Dressing:
3 tablespoons nam pla (fermented fish sauce)
Juice of 3 limes
2 teaspoons palm sugar (or brown sugar)
Salad:
1 head butter or leaf lettuce (very finely shredded cabbage is good, too)
1/2 English cucumber, sliced thinly
1 tomato, chopped, or 1 cup cherry tomatoes, halved
Cilantro
Fresh mint
Cooking Instructions
1. Make the roasted rice powder. Toast 3 tablespoons of uncooked Thai sticky rice in a skillet on medium heat until it becomes light golden brown. This takes about 10 minutes. Place the toasted rice in a high-powered blender, or mortar and pestle, and grind to a coarse powder. This will yield about 2 tablespoons rice powder. Set aside.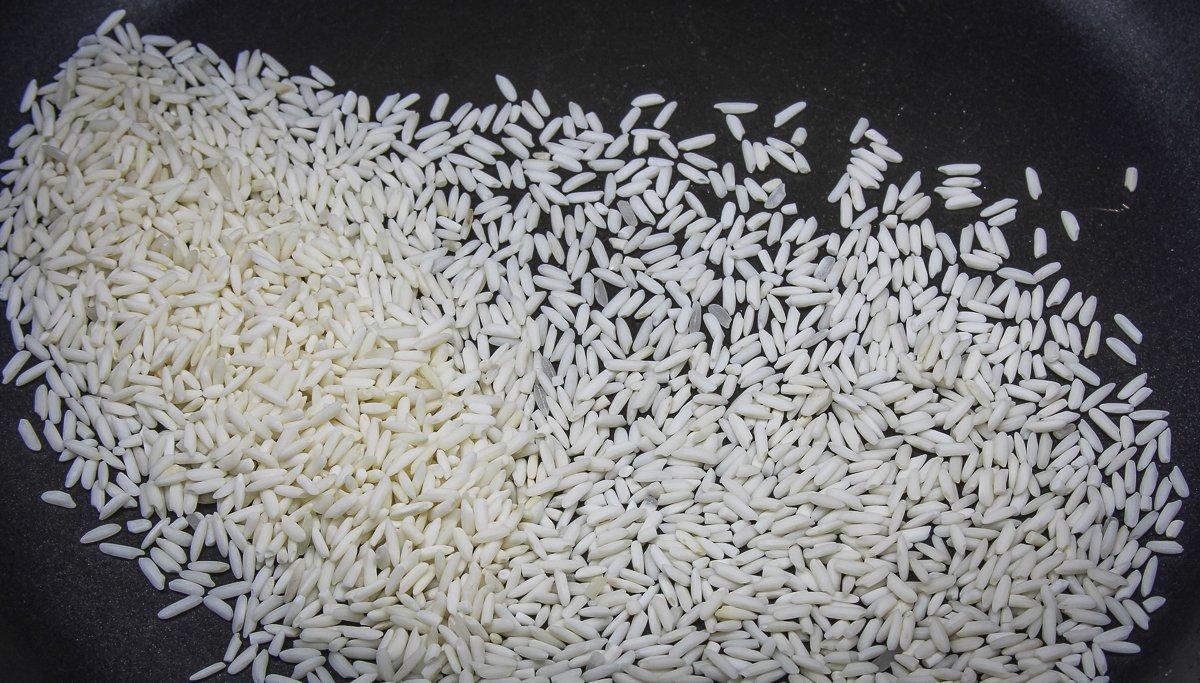 2. Cook the venison completely before adding the other components so the aromatics do not overcook. Now, add the chiles (note: these chiles are hot, so if you or your guests don't like spicy food, cut it to 1 or even 1/2 of a pepper, if desired), onion, pureed lemongrass, cilantro, mint, and white pepper. Mix well, cook 1 minute, then take off the heat.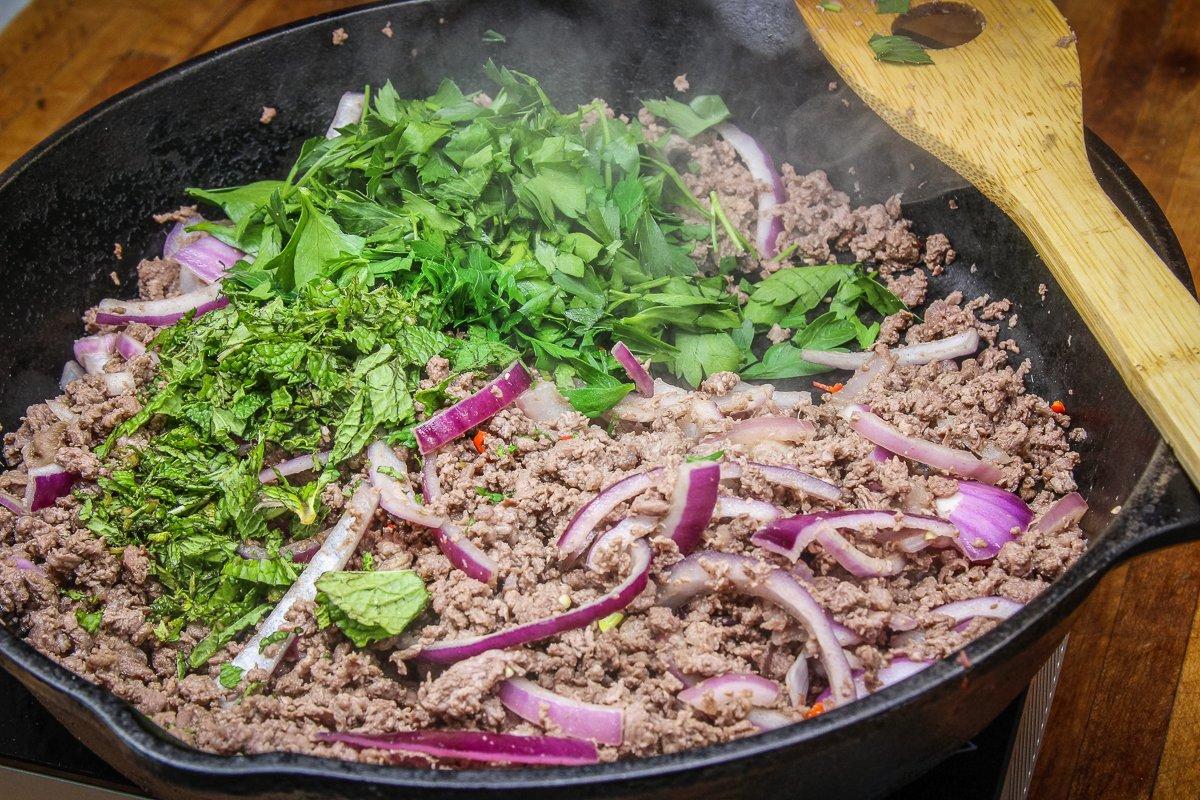 3. Make the dressing by whisking together the nam pla, lime juice, and sugar. Pour over the meat mixture.
4. Assemble the salad by placing lettuce, cucumber slices, and tomato in 4 dishes/plates. Top with a large scoop of the ground meat mixture. Add a little extra fresh mint and cilantro to the dish, then sprinkle with about 1 to 2 teaspoons of the roasted rice powder.