Mallard Duck Yakisoba Recipe
Yakisoba is one of the popular street foods in Japan. You will always find yakisoba stalls at festivals and markets. At the stalls, massive amount of yakisoba is cooked on a huge teppan (a large iron plate) and when you buy it, a serving portion is taken directly from the teppan and served hot.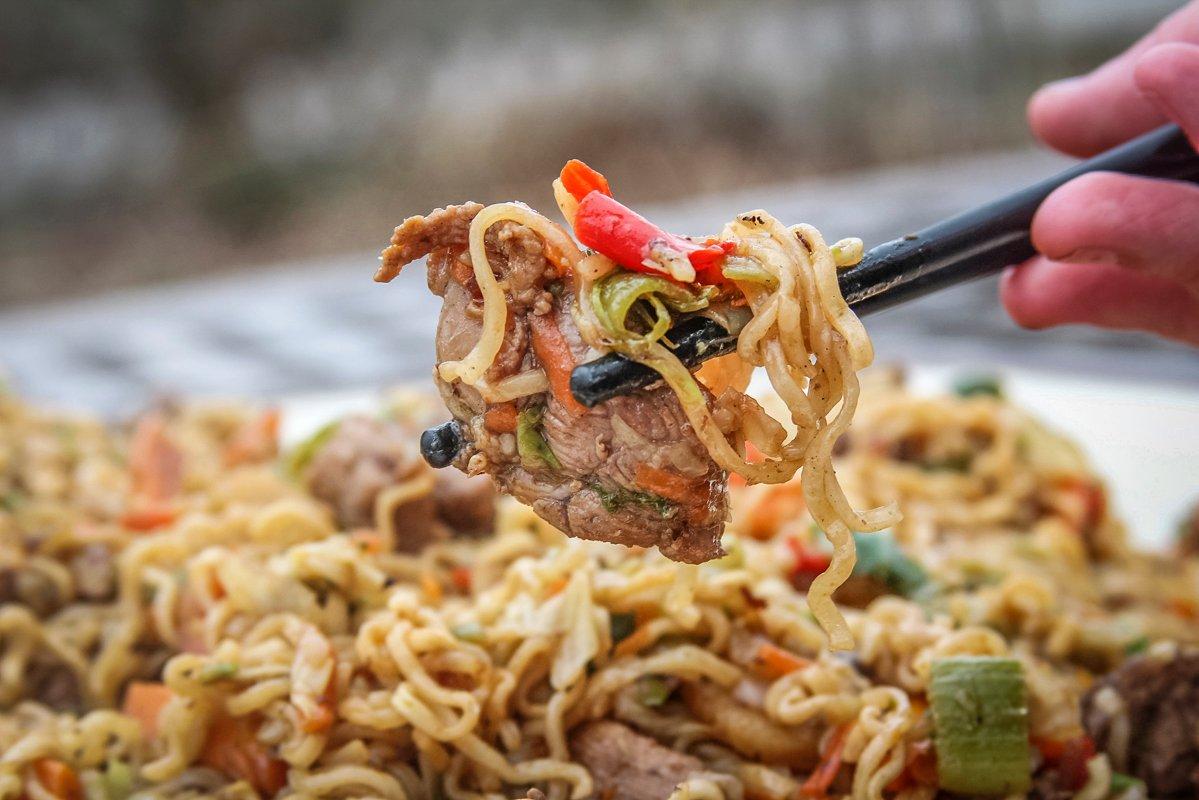 What is yakisoba? It is stir-fried meat with shredded cabbage and other vegetables tossed with ramen noodles. Yakisoba sauce can be found in most large supermarkets, Asian groceries, or ordered online. It tastes like a blend of Worcestershire and soy, with just a hint of sweetness. In fact, you can make your own by blending 4 tablespoons soy sauce, 2 tablespoons Worcestershire sauce, 2 tablespoons oyster sauce, 1 tablespoon rice vinegar, 1 tablespoon tomato sauce, 2 teaspoons sugar, 1 teaspoon hoisin sauce and 1/2 teaspoon minced ginger.
Use fresh vegetables if you have time, snap peas, mushrooms, peppers, onions and cabbage. In a hurry? Pick up a pack of frozen stir fry vegetables and a pack of cole slaw base at the market.
Instead of a teppan, we cook ours in a Lodge cast-iron wok. We often stir fry outdoors over a gas burner, so we don't worry about smoking up the kitchen with the high heat necessary to properly stir fry.
For this recipe, we use the breast, thigh and leg meat from mallard ducks, diced into bite-sized pieces. Stir fry fast and hot in peanut oil to keep it tender.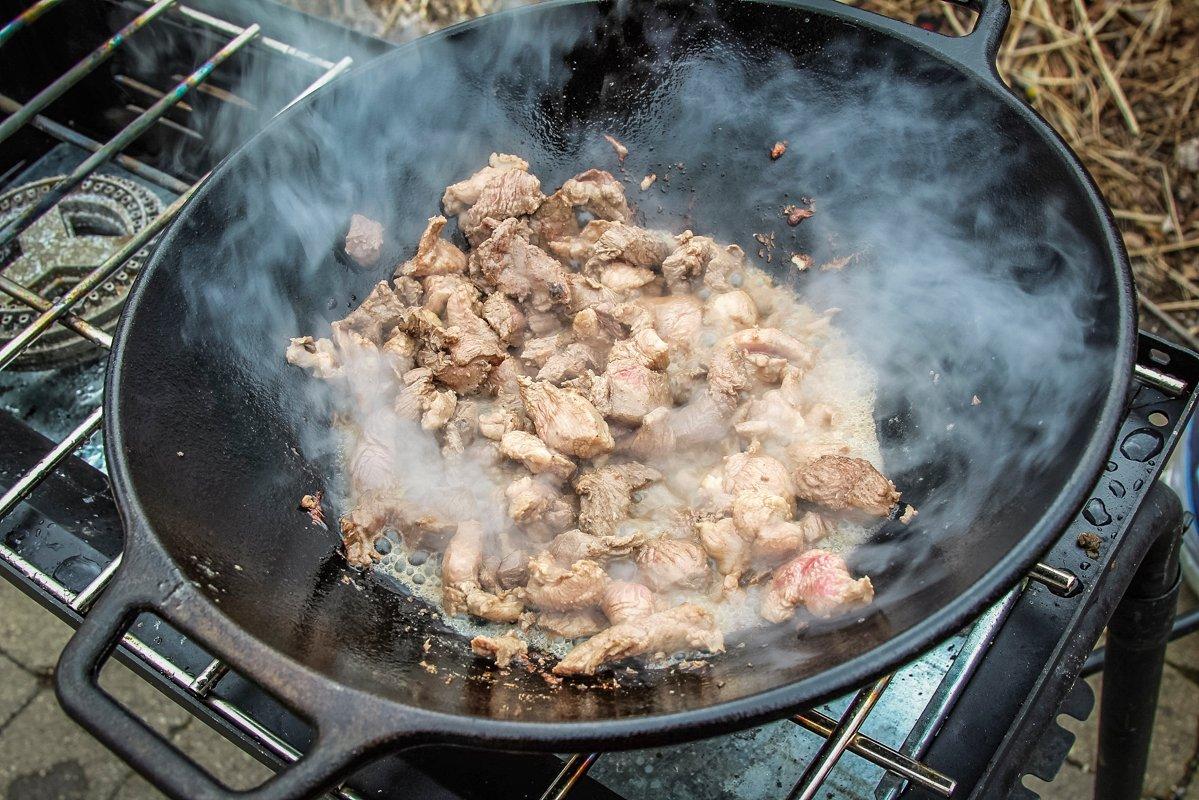 Traditional noodle choice for yakisoba is ramen, so we simply use 3-4 blocks of traditional ramen (the kind you lived off of in college) minus the flavoring pack. Pour boiling water over the ramen to soften the noodles before stir frying them for a nice roasted flavor.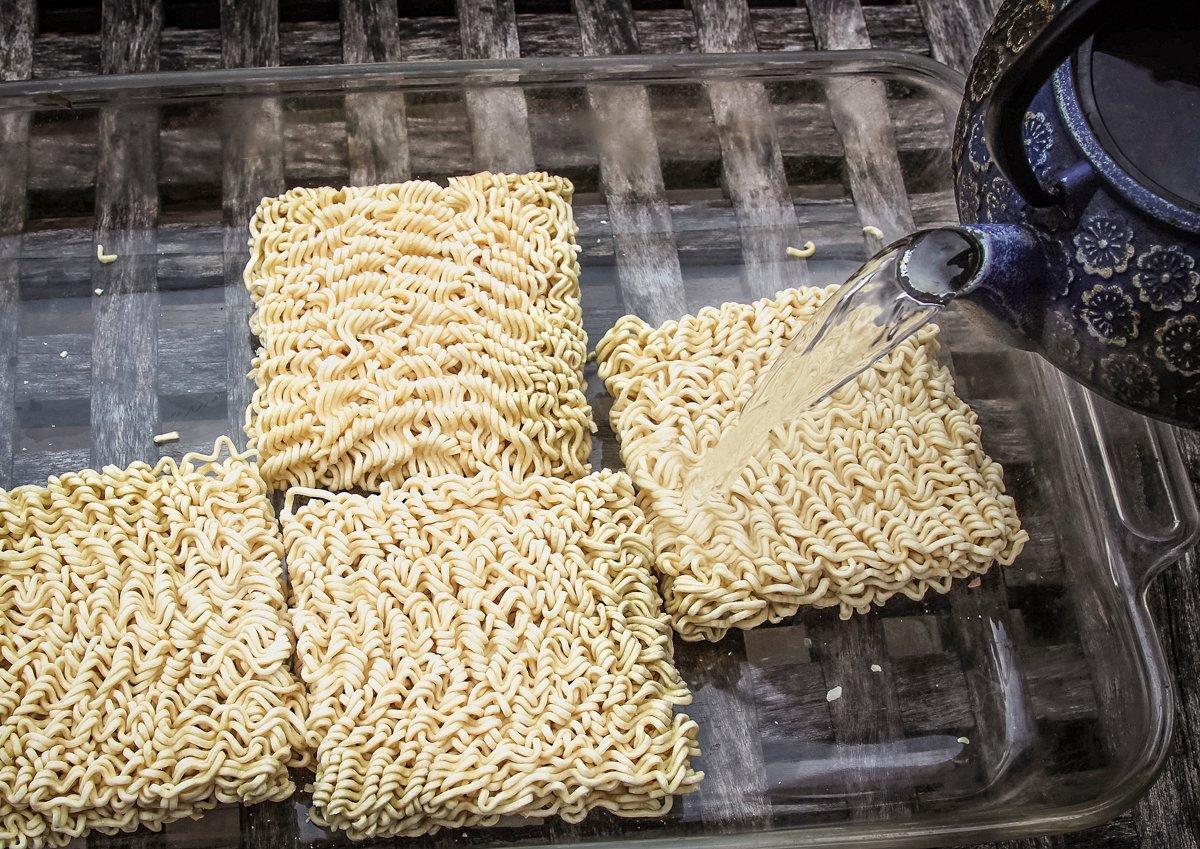 Ingredients
Meat from 1-2 mallards or other ducks, legs, thighs and breasts
3-4 blocks of ramen noodles, softened
1 12-ounce bag frozen stir fry vegetables
1 16-ounce bag of cole slaw mix or 16 ounces of raw cabbage, shredded
8 ounces sliced mushrooms
8 ounces sliced water chestnuts
1 tablespoon soy sauce
1 tablespoon oyster sauce
2 cloves garlic, minced
1 teaspoon minced ginger
½ cup yakisoba sauce
¼ cup peanut oil
Pickled shredded ginger or toasted sesame seeds for garnish, if desired
Cooking Instructions
Step 1: Place the dried noodles in a large pan and pour over enough boiling water to cover. Set aside to soften.
Step 2: Heat the peanut oil in a wok over high heat. Stir fry the boned and diced duck meat in two batches, about 3 to 4 minutes per batch, then move to a warm platter and cover with foil.
Step 3: Add the vegetables, ginger, garlic, mushrooms and cabbage to the wok, stir fry for 5-7 minutes until the cabbage is tender and the vegetables just cooked through.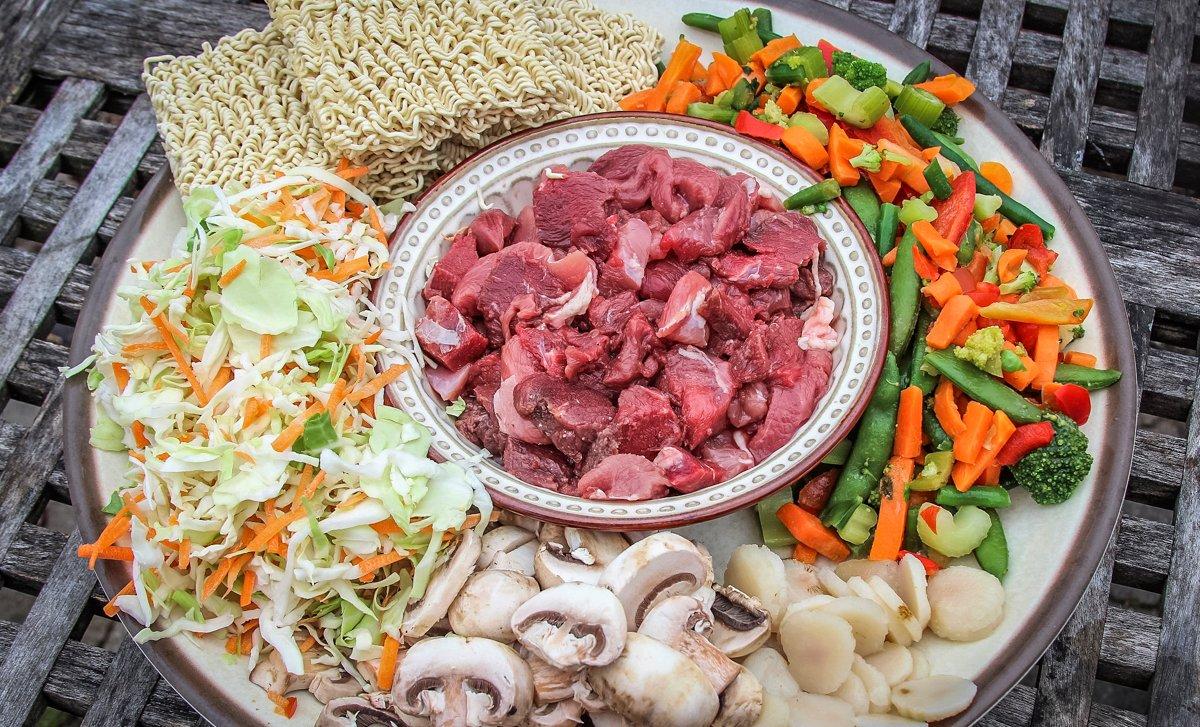 Step 4: Remove the noodles from the water and drain well. Add the noodles to the hot wok in a layer over the vegetables and allow the steam of the vegetables to come up through the noodles for 2-3 minutes.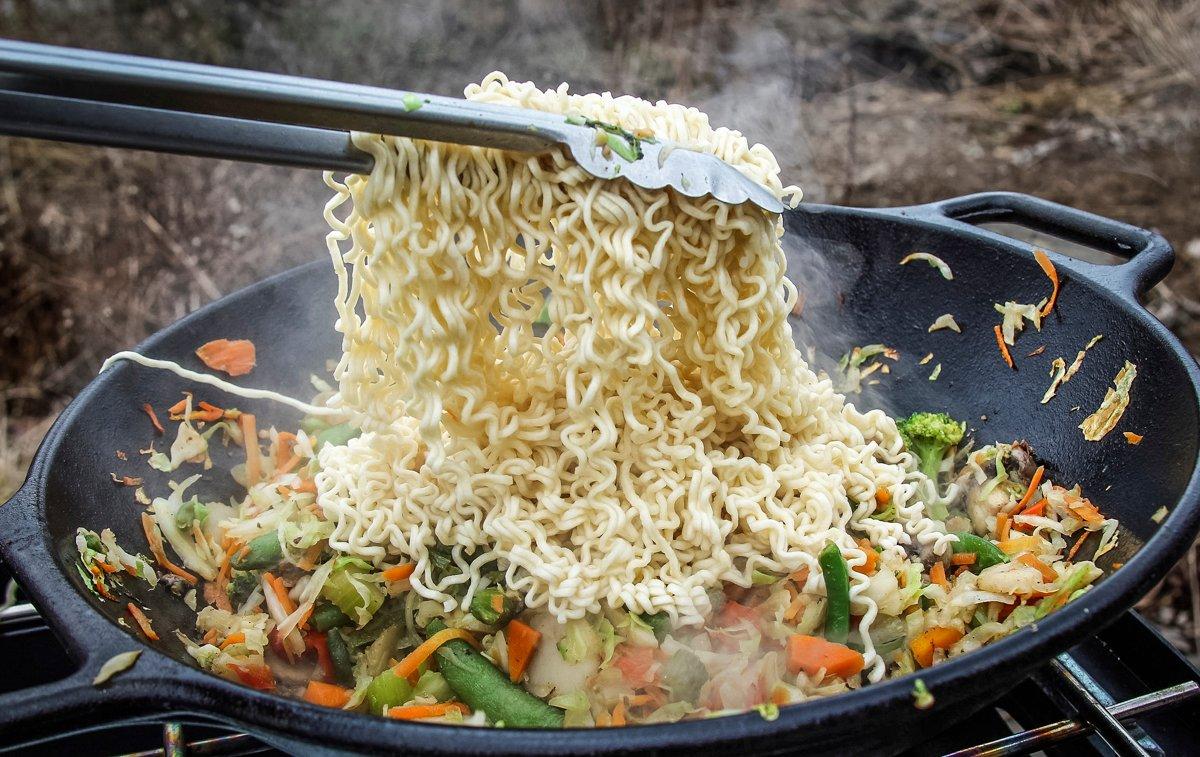 Step 5: Return the duck meat to the wok and stir everything together. Add the soy and oyster, and yakisoba sauces. Stir well to coat everything with sauce. Cook for an additional 3-5 minutes.
Top the yakisoba with pickled ginger or toasted sesame seeds, if desired.