Looking for a twist on the standard fried rabbit? Try this oven-fried version. Coated in a flavorful mixture of grated Parmesan cheese (get the real stuff and grate it yourself; don't rely on the green can) and Italian breadcrumbs, the rabbit comes out crispy and tender.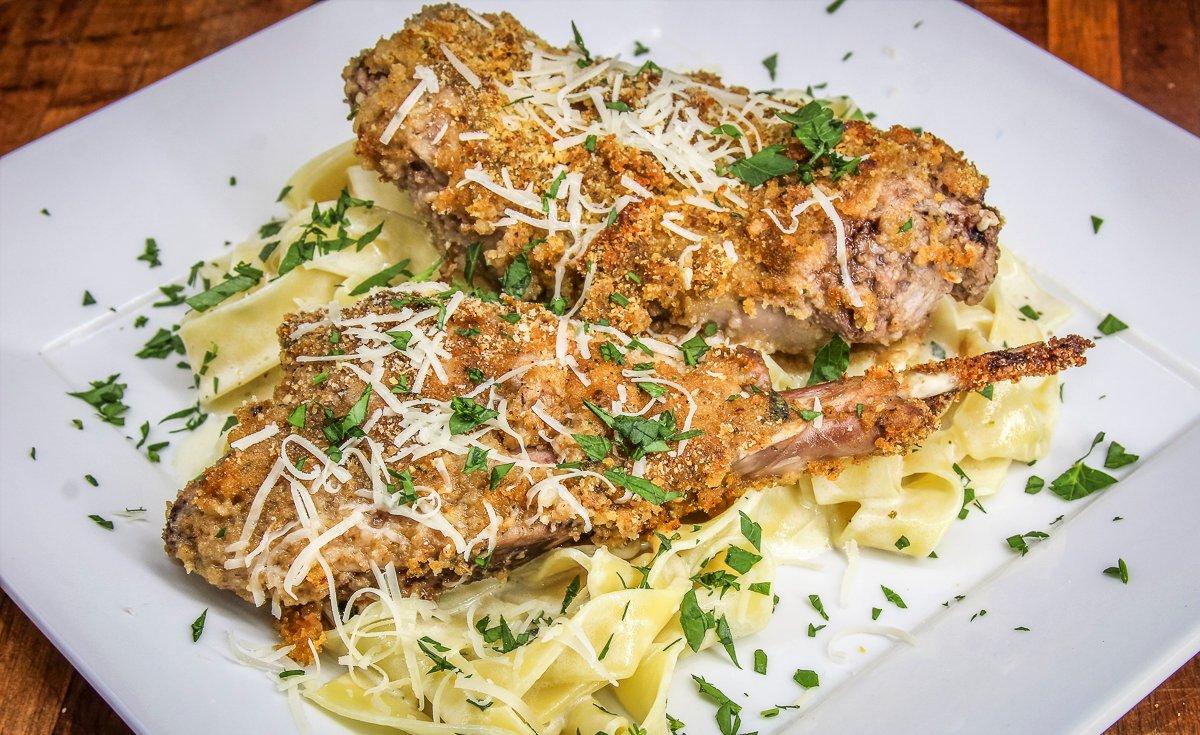 Ingredients
3 rabbits, separated into leg and back sections
2 cups buttermilk mixed with 4 tablespoons hot sauce
1 cup freshly grated Parmesan cheese (save a bit and grate in small shreds for garnish)
1 cup Italian breadcrumbs
1 tablespoon fresh parsley, chopped
1 teaspoon dried thyme
1 teaspoon garlic powder
1 teaspoon paprika
1 teaspoon salt
1 teaspoon pepper
Nonstick cooking spray
Cooking Instructions
Separate each rabbit into 5 pieces: front legs, rear legs, and a back section. Blend the hot sauce into the buttermilk. Marinate the rabbit, refrigerated, at least 4 hours and up to 8.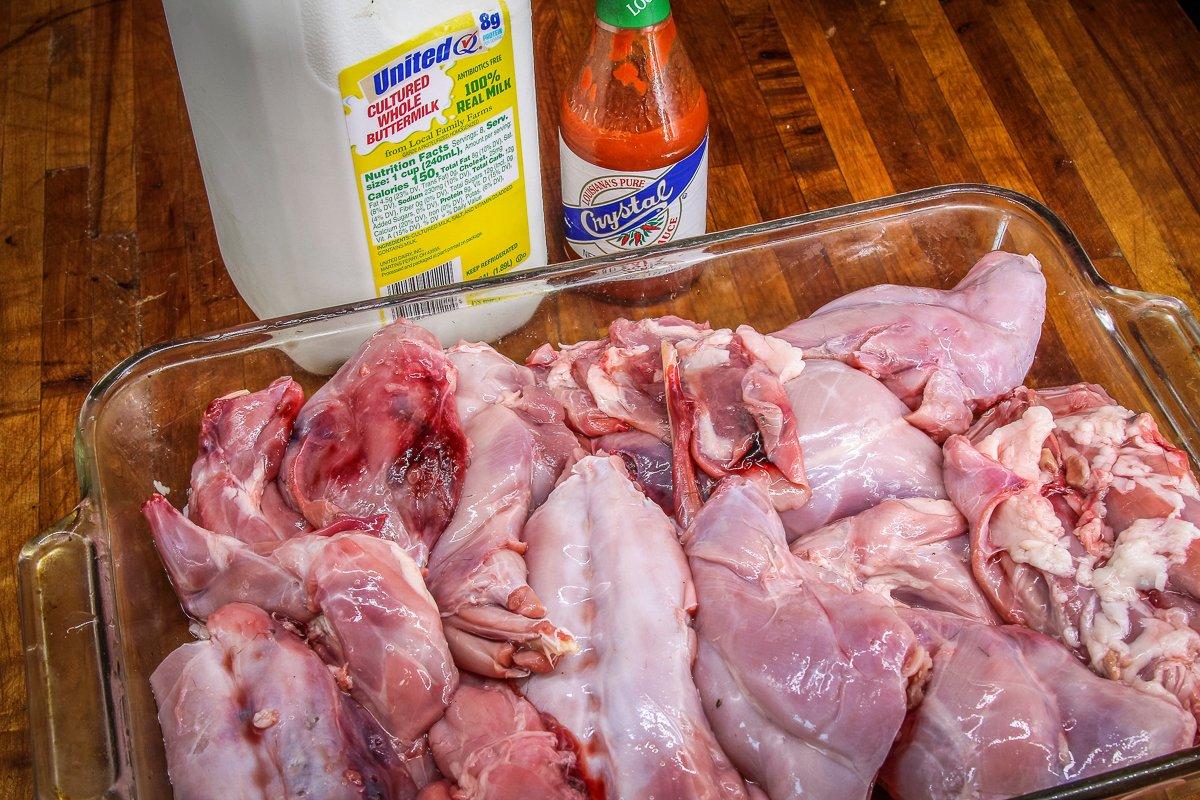 Remove the rabbit from the buttermilk, one piece at a time, allowing the excess buttermilk to drain for a few seconds. Roll the rabbit in the breadcrumb and Parmesan mixture and place on a foil-lined, lightly greased half sheet baking pan.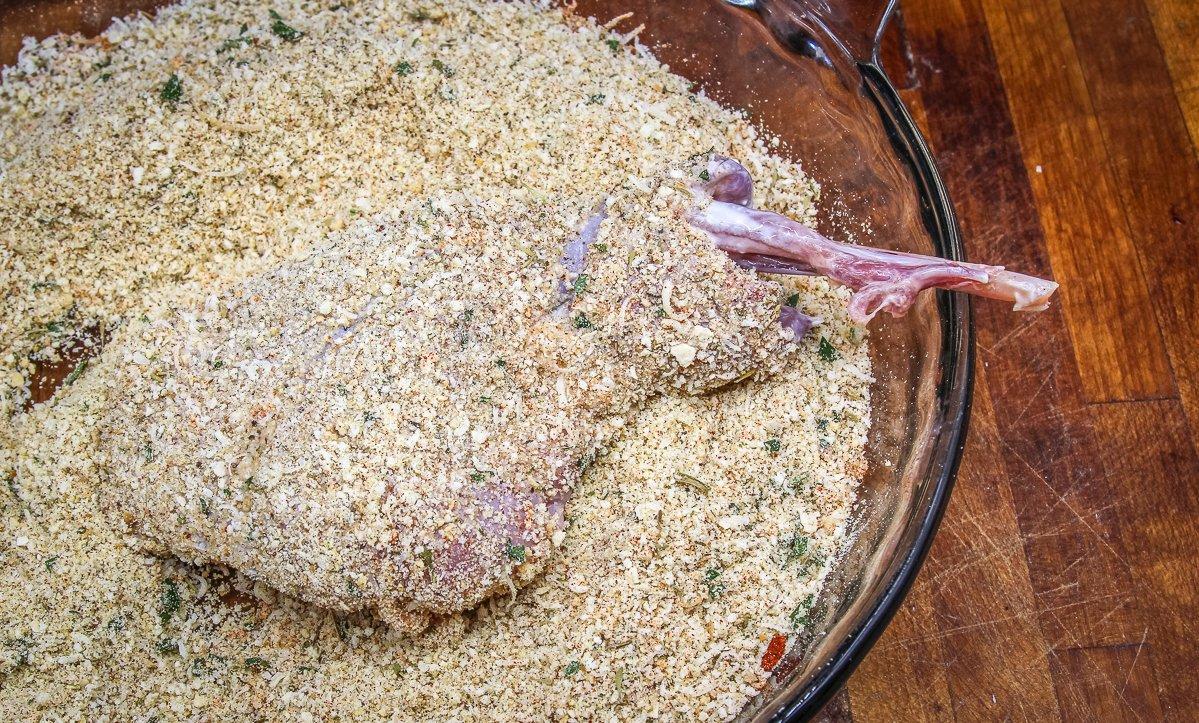 Place in the oven and bake for 50 to 60 minutes, turning once 30 minutes into the cooking process.