Pickle Brined Pheasant with Blackberry Sorghum Glaze
We don't see a lot of pheasants down in our neck of the woods, but when we get a few, they always make it to the dinner table. One of the main issues with cooking pheasant is that the meat can dry out in a hurry. To overcome that, we used a combination of brine and sauce for this recipe.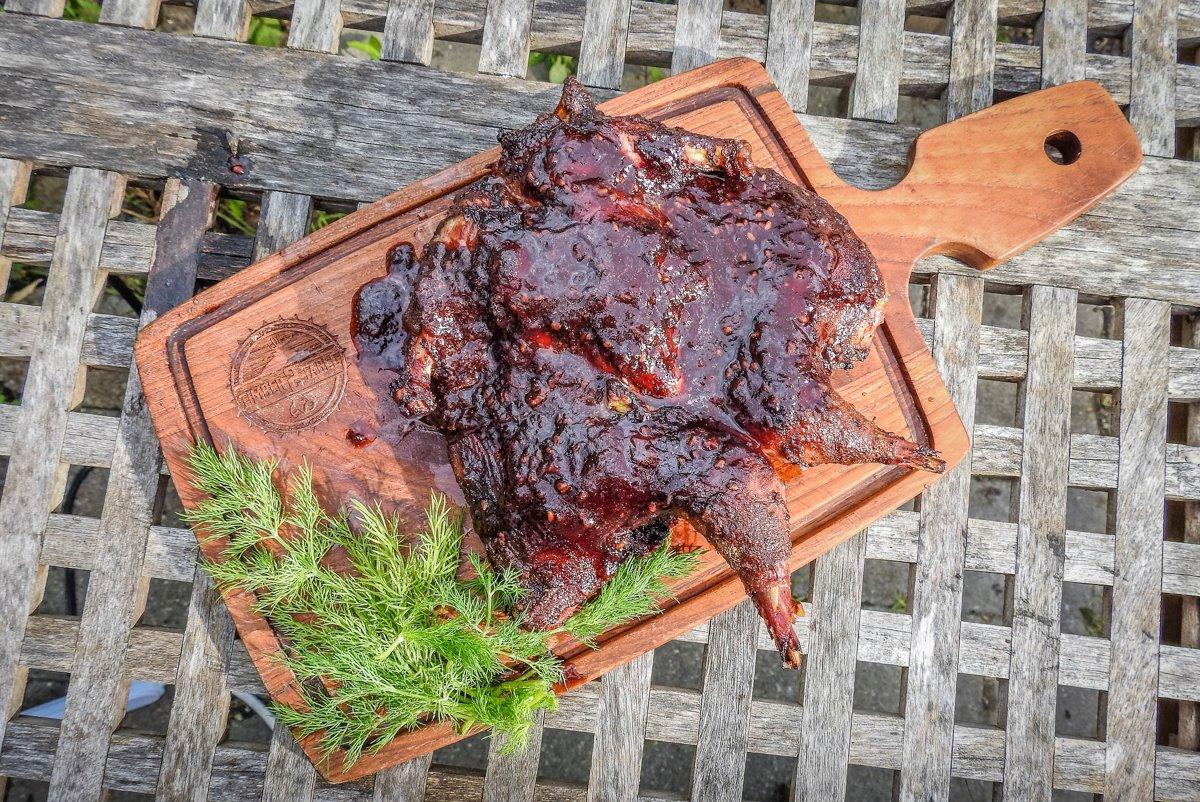 To balance the sourness of the pickle juice, I mixed up a sweet sauce with a base of fresh blackberries and Kentucky-grown and processed sorghum. The sauce gets basted over the pheasant as it grills, then drizzled over the bird at the table as well.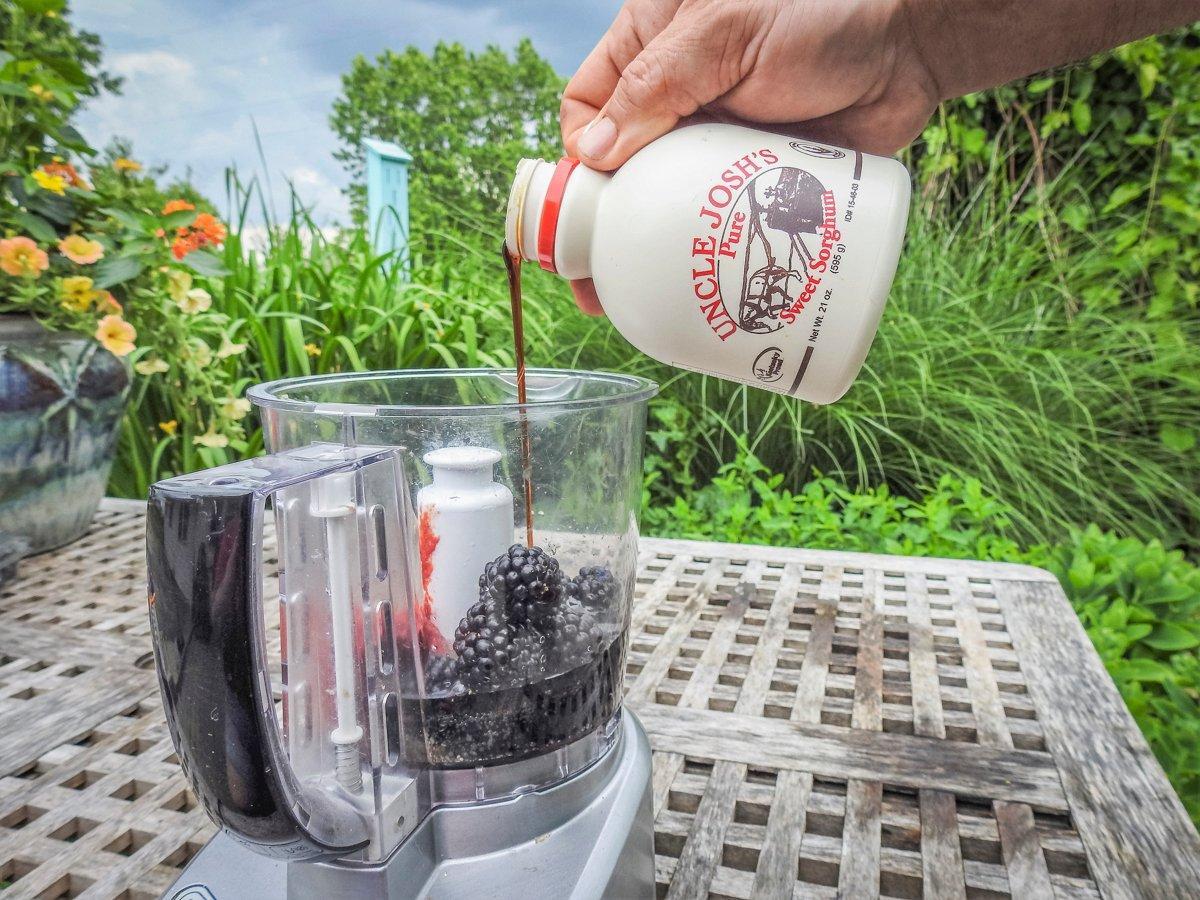 Ingredients
2 pheasants, spatchcocked (split down the backbone and splayed out flat)
Juice from a large jar of dill pickles (just save the juice once the pickles are gone, or save the juice from several small jars until you have a quart or two)
1 tablespoon Chef of the Future Brand Orange Ginger Pepper Seasoning
salt and pepper
Sauce
3/4 cups blackberries
1/2 cup lemon lime soda
1/2 cup Uncle Josh's Sorghum
2 tablespoons apple cider vinegar
2 teaspoons tomato paste
Cooking Instructions
Once you have a large jar with at least a quart of dill pickle juice, submerge two whole, skin-on pheasants. Let brine for at least four, but up to eight, hours. Remove the pheasants from the brine and discard any leftover pickle juice.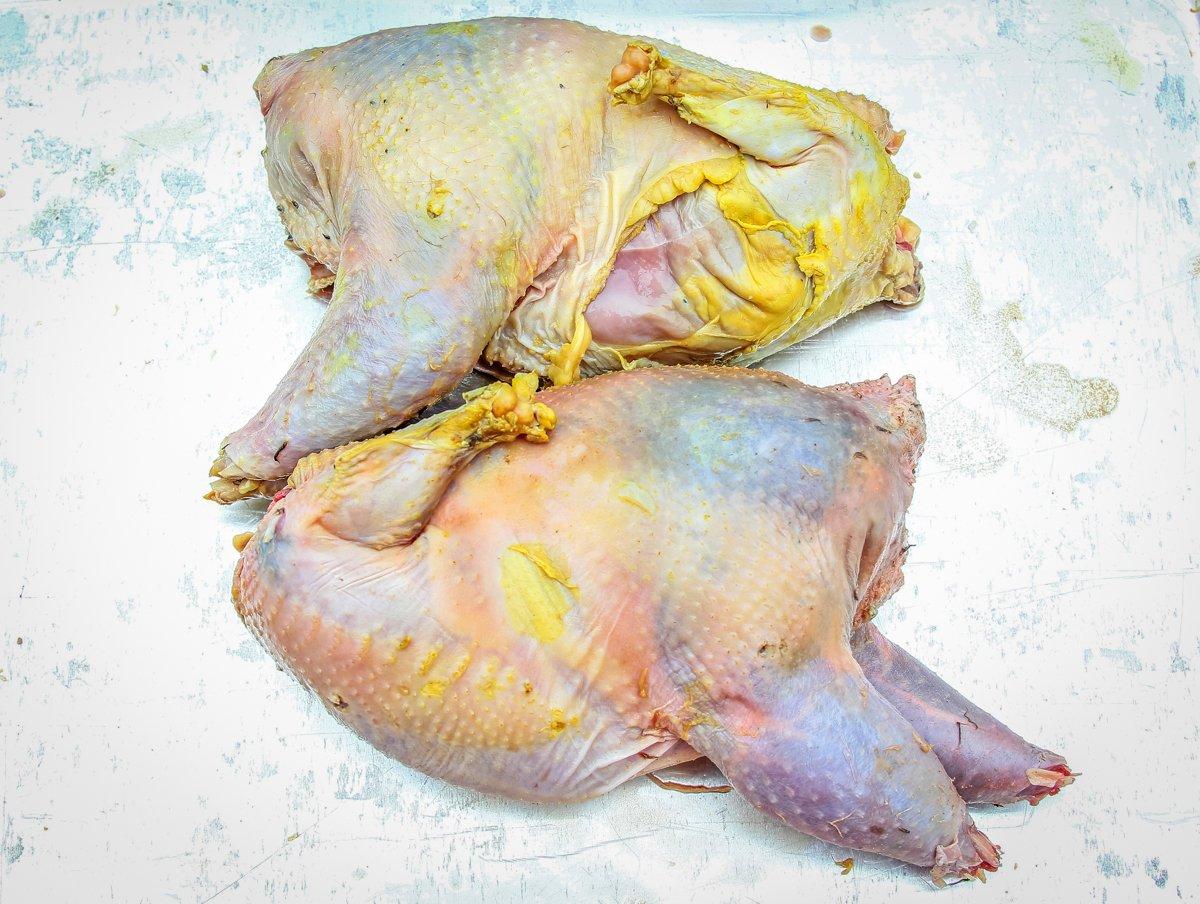 Make the sauce by blending all sauce ingredients in a food processor for a minute or two, or until smooth. Pour the sauce into a small, disposable aluminum pan. Set your Traeger at 325 degrees. Place pheasant, skin up, and sauce pan on the preheated grill.
As the pheasant cooks, brush the sauce over the skin every 15 minutes or so. As the sauce cooks in the pan, it will thicken and the glaze over the pheasant will start to build.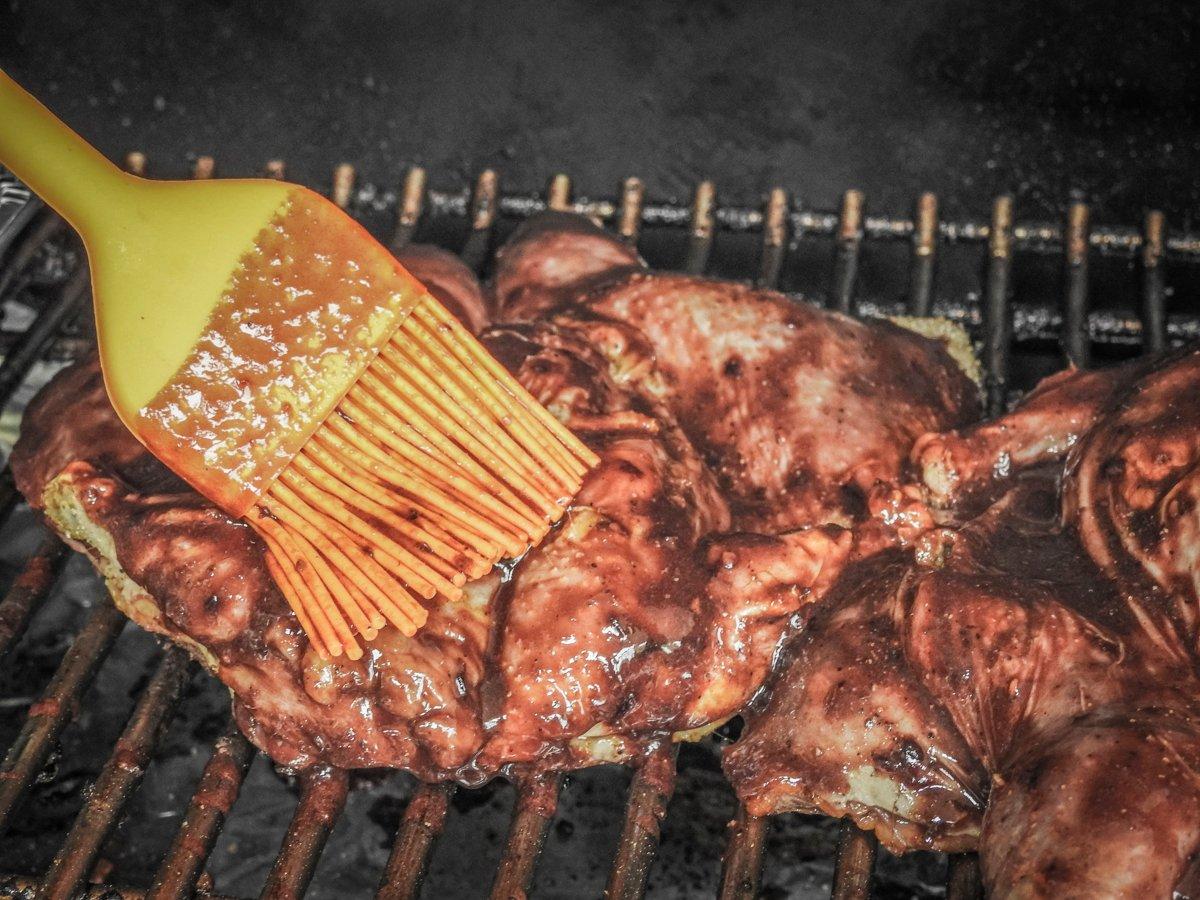 Cook the pheasant for 45 minutes, or until an instant-read thermometer reads 150 to 155 in the thickest part of the thigh area.
To serve, place a quarter or half pheasant on the plate and drizzle over the remaining sauce.