This year, celebrate your dad on Father's Day by making one of his favorite meals. My dad is a rabbit hunter. Always has been. Sure, he enjoys chasing deer and turkey, and the occasional squirrel hunt, but listening to the song from a pack of beagles as they trail a rabbit through thick brush has always been his passion.
Those hunts yield a healthy supply of rabbit for the freezer, and a full breakfast featuring fried rabbit, eggs, homemade biscuits, fried potatoes, and some good sorghum has always been one of his favorite meals.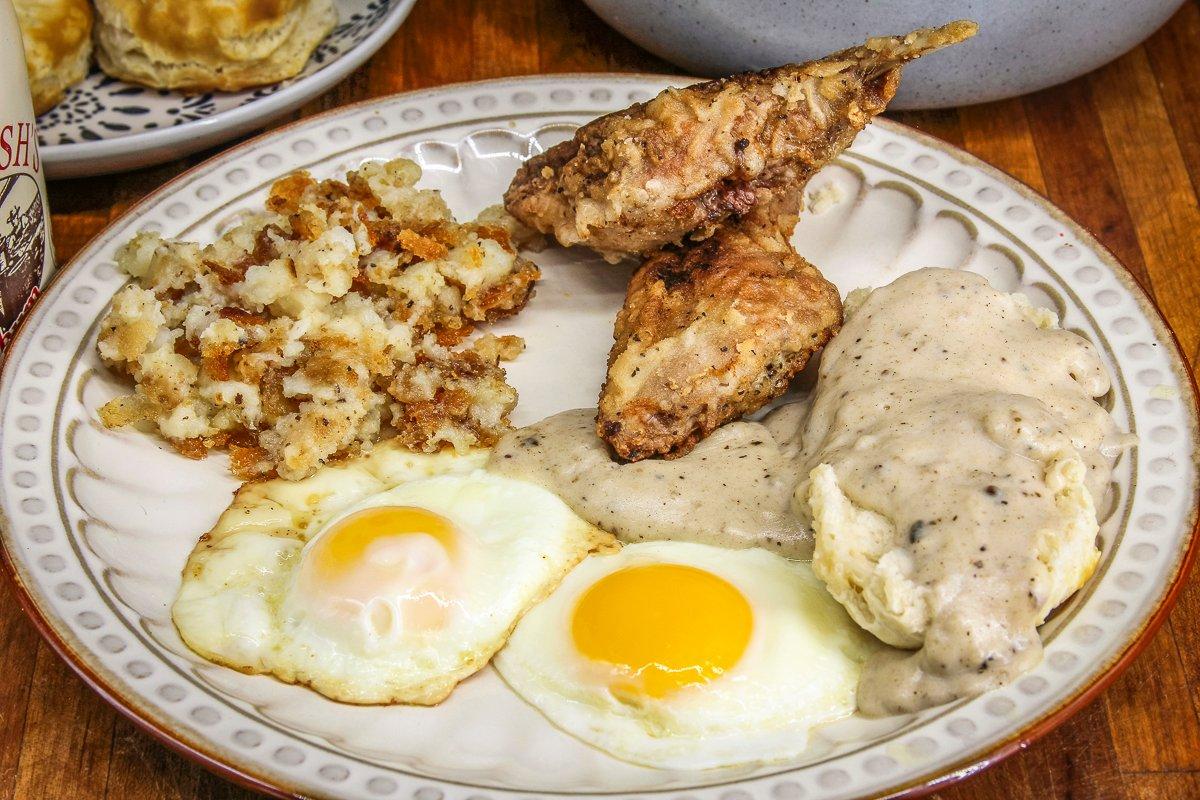 Mom's rabbit frying medium of choice has always been Crisco, so that's what I used. Be it rabbit, chicken-fried backstrap, squirrel, quail, fish, or turkey, I have to admit, it's hard to beat. Be sure to reserve all those crispy bits in the skillet after you fry the rabbit to flavor the gravy you'll make in the same pan once the rabbit is finished.
Ingredients
1 to 2 rabbits, sectioned
2 cups all-purpose flour
2 tablespoons black pepper
1 tablespoon salt
Crisco or your preferred frying oil
Rabbit Gravy
3 tablespoons reserved grease and fry bits left from the rabbit
3 tablespoons all-purpose flour
3 cups whole milk
2 teaspoons black pepper
1 teaspoon salt
Cooking Instructions
Season 2 cups of flour with salt and black pepper. Heat 1/2 inch of Crisco in a large cast-iron skillet over medium-high heat. Dredge the rabbit pieces well in the seasoned flour.
Carefully lower the rabbit into the hot grease. Fry in batches, if needed, to prevent overcrowding of the pan. Fry for 7 to 9 minutes on one side, then flip and continue frying for another 6 to 8 minutes until the rabbit pieces are golden brown and cooked through. Small rabbits or pieces like front legs may finish faster than thicker hindquarter and back sections.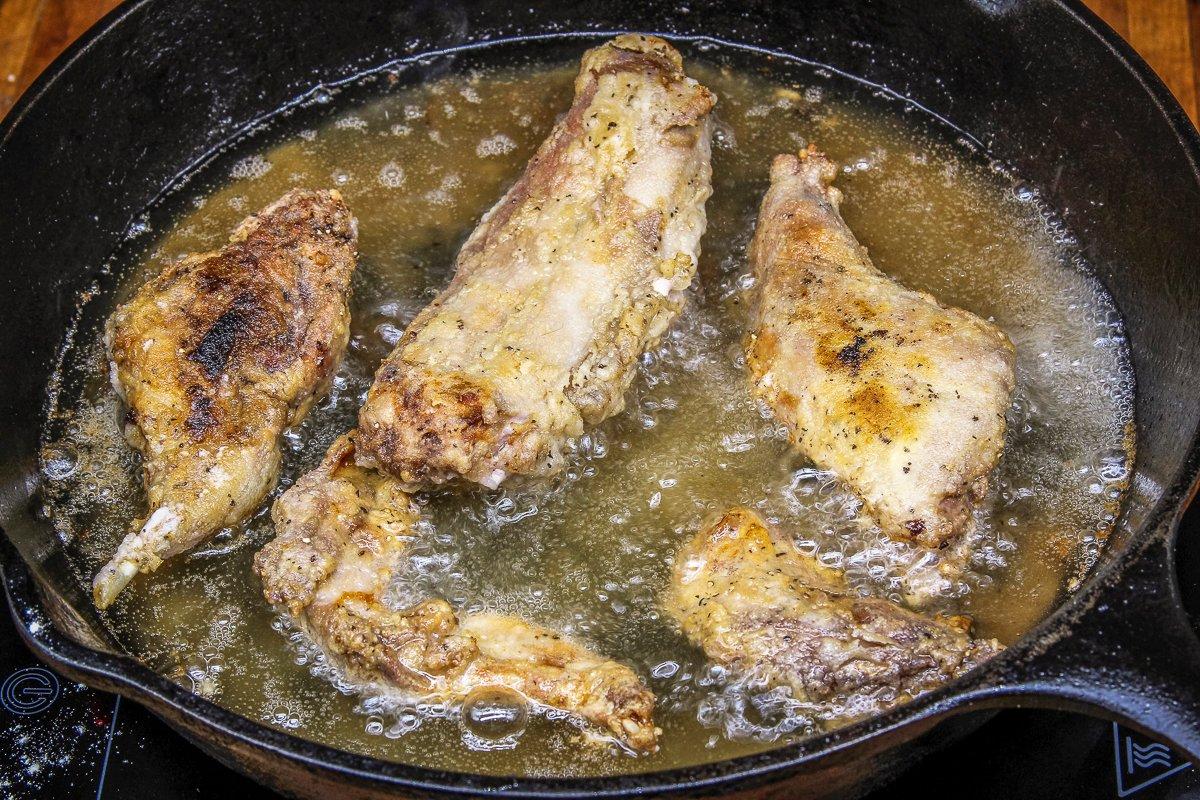 Move the fried rabbit to a paper-lined platter. Drain all but 3 tablespoons of the hot grease, reserving all the bits of crust left from the frying rabbit. Add the flour and stir well for a minute or two until the flour takes on a light blond color. Reduce the heat to medium and slowly pour in the milk. Use a spatula or wooden spoon to stir and scrape any stuck-on bits.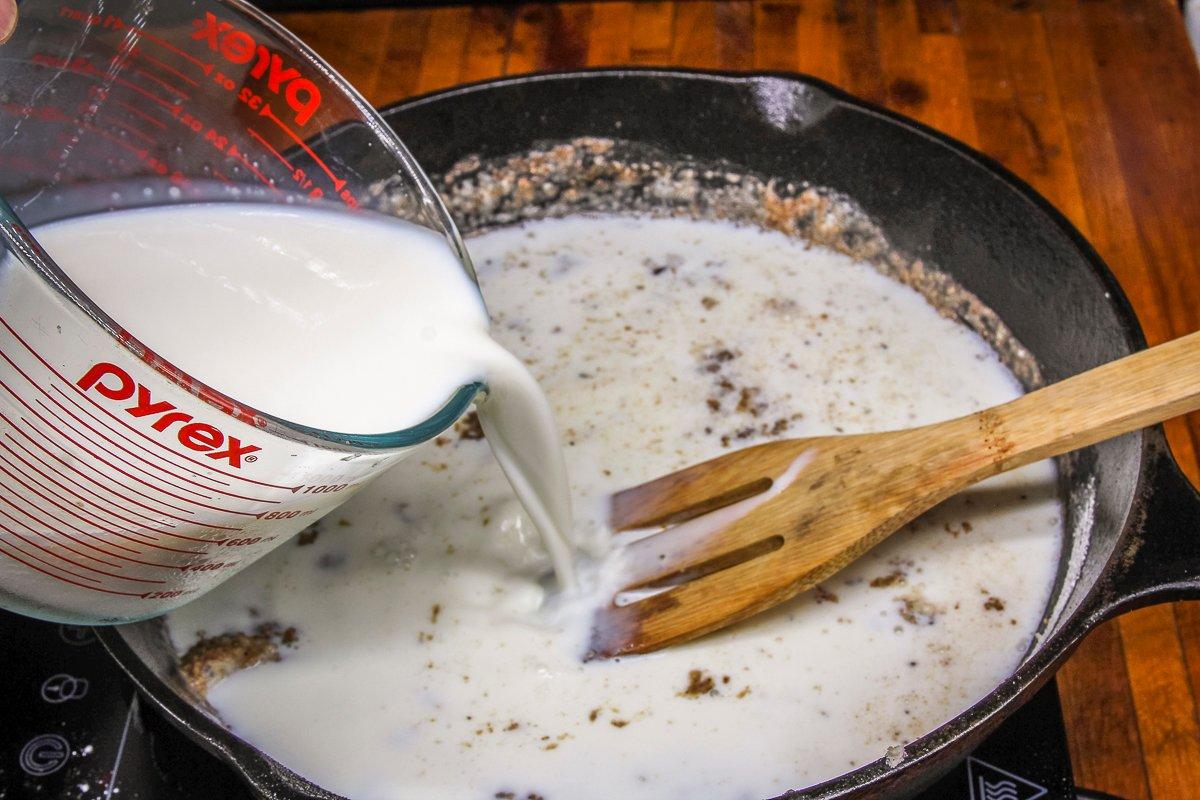 Season the gravy with 2 teaspoons of black pepper and 1 teaspoon of salt. Stir well and check for seasoning level. Bring the gravy to a light simmer until it is thick enough to coat the back of a spoon. Pour the gravy into a bowl for serving.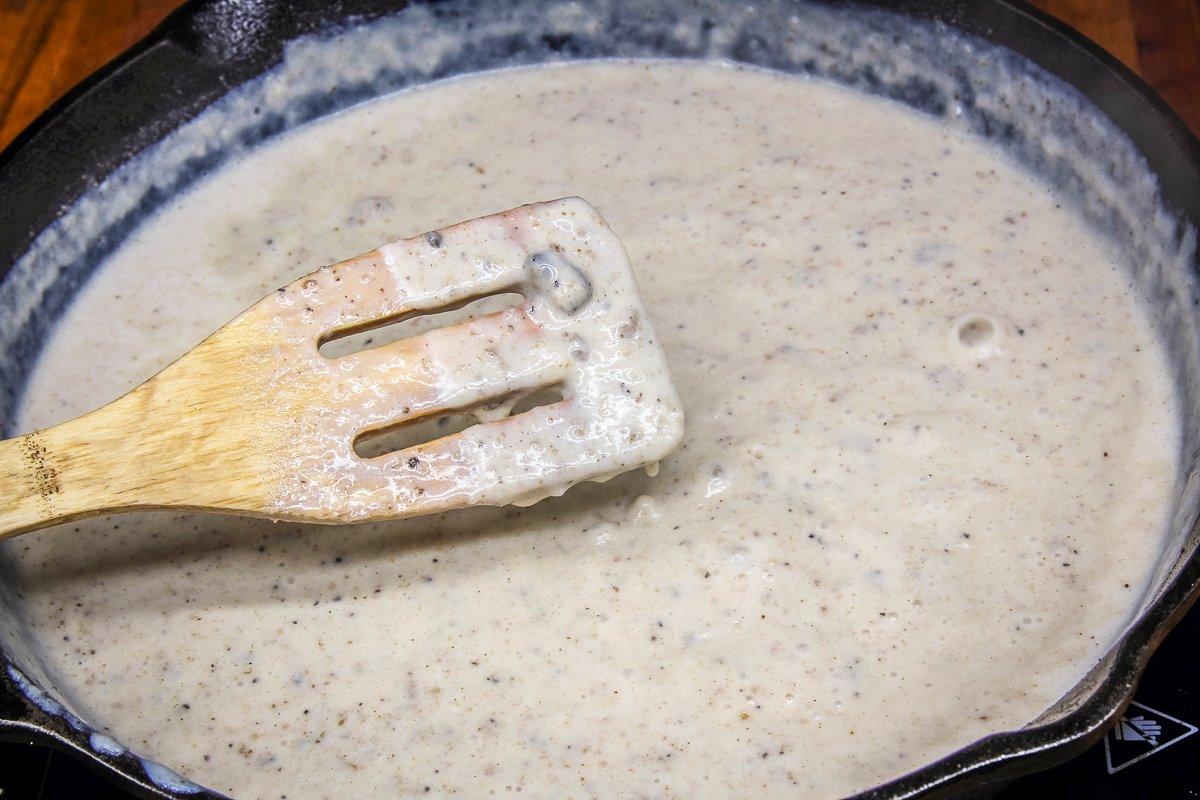 Serve the fried rabbit with a pile of homemade biscuits, your favorite eggs, and hash browns or fried potatoes. Spoon the gravy over a hot biscuit, maybe a bit for the eggs and even over the fried rabbit, if desired.