Quick and Easy One Grill Venison Fajitas
Summertime and the vegetables are rolling in. Peppers and tomatoes fill the kitchen counter and windowsill. Hot days make it hard to stand over a stove to prepare the evening meal. Why not take advantage of the garden's bounty with a grilled fajita dinner?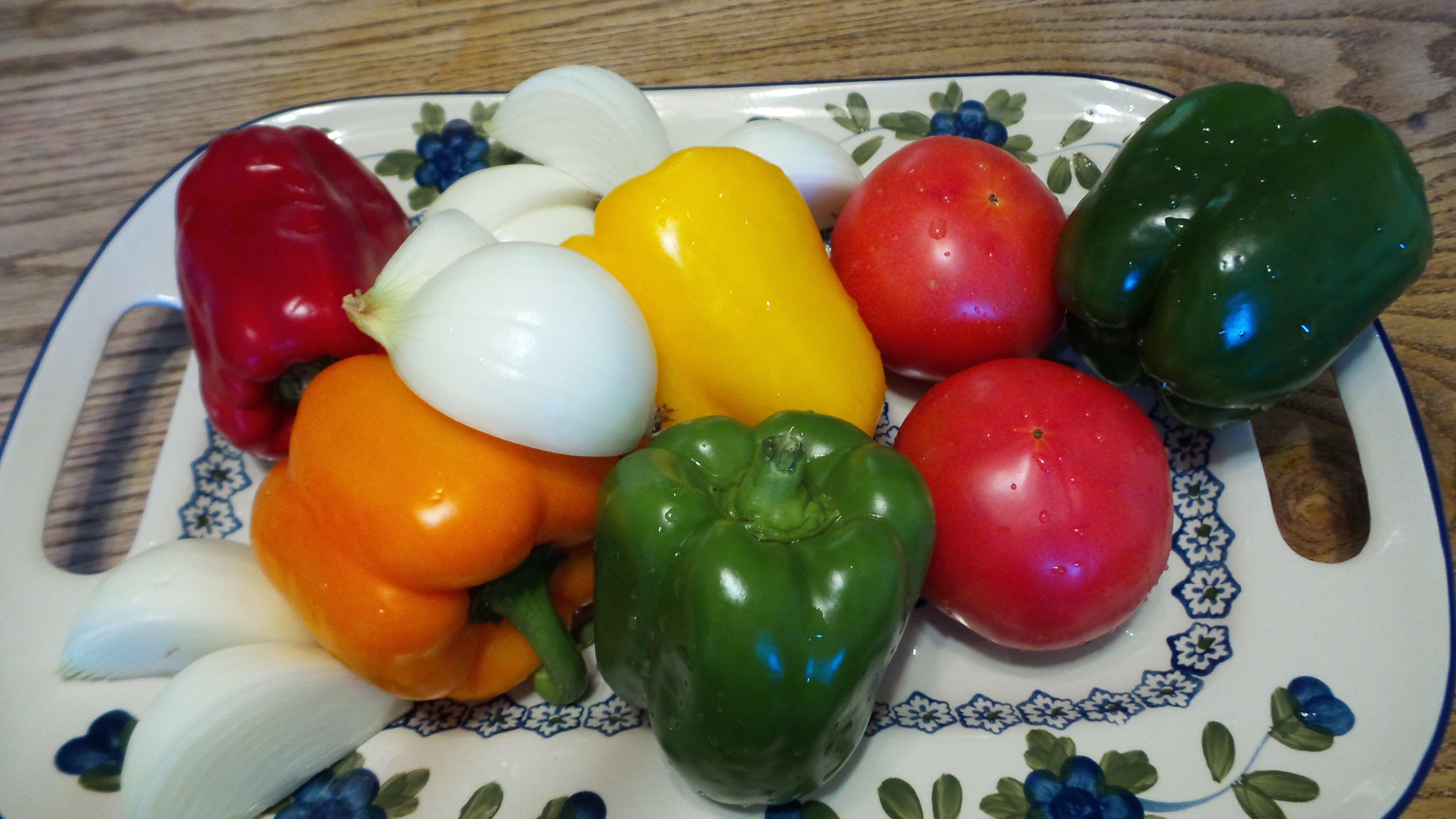 Quarter the vegetables and toss in a bit of olive oil before grilling them.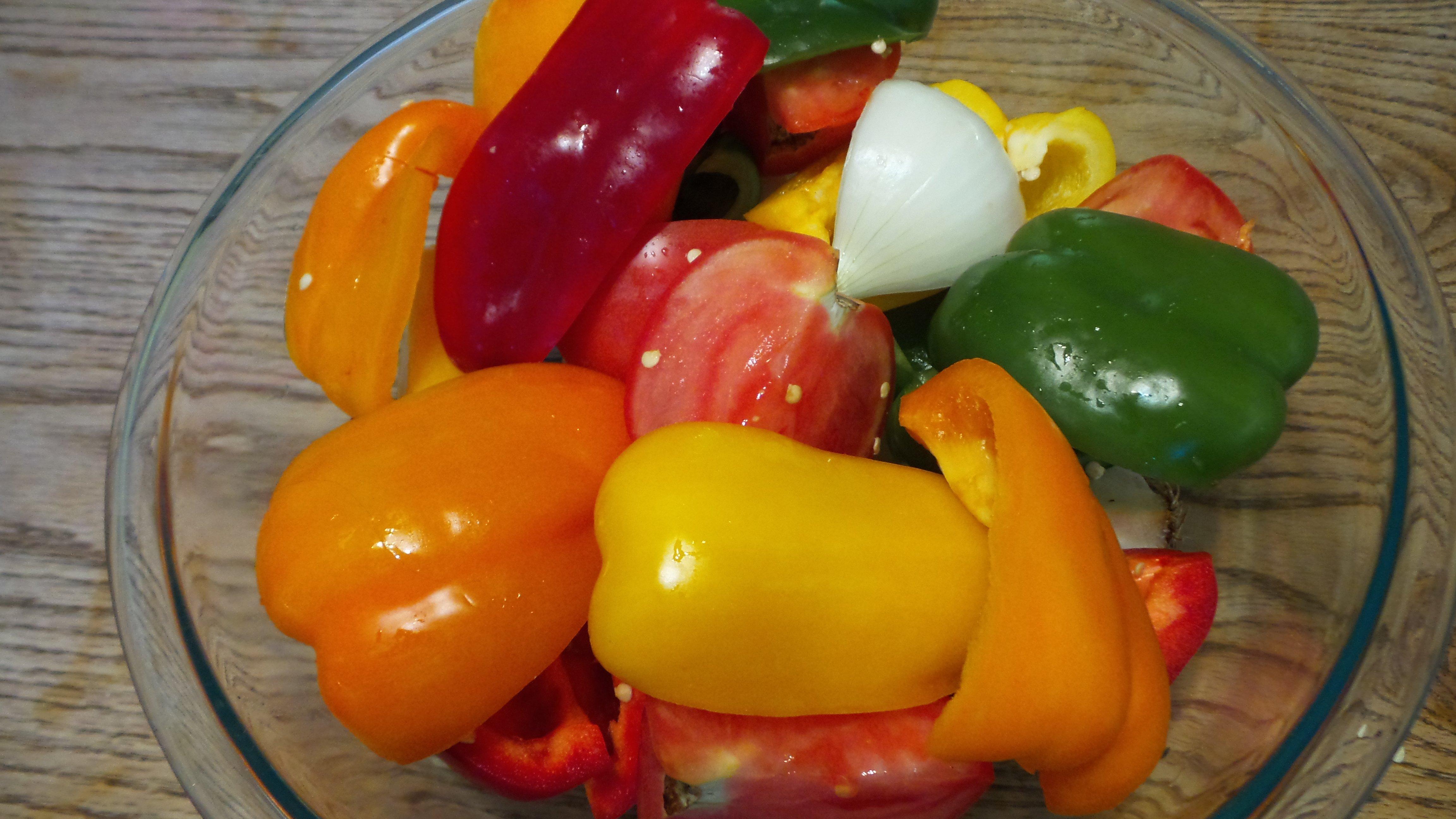 ​
I like to leave the onions, peppers and tomatoes on long enough to get a nice char on the outside. After the vegetables are nice and charred, transfer them to a glass bowl and cover with plastic wrap to let the residual heat steam them through. While the vegetables steam, sear the venison steak for two to three minutes per side. I like my venison steak rare, adjust your time accordingly.
I keep a jar of homemade fajita seasoning on hand, the recipe follows, but your favorite commercial blend will work as well. Season the venison steak and vegetables well before placing them on the grill. There won't be much time once the food hits the grill.
Ingredients
Fajita seasoning
1 tbsp cornstarch
2 tsp chili powder
2 tsp kosher salt
1 tsp paprika
1 tsp raw sugar
1 tsp cumin
1/2 tsp onion powder
1/2 tsp garlic powder
1/4 tsp cayenne pepper
2 pounds venison steak
Kosher salt
2 sweet yellow onions, quartered with the root still attached to hold everything together
4 bell peppers, quartered and seeded
2 fresh tomatoes, quartered
flour tortillas
queso fresco crumbling cheese, or any cheese you like with Mexican food
sour cream
Cooking Instructions
Toss the prepared vegetables in olive oil then season well with fajita seasoning and salt. Season both sides of the venison steak with the same. Prepare your grill for direct heat over a very hot fire. If you can hold your outstretched hand above the coals for longer than two or three seconds, it isn't hot enough yet.
Place the vegetables directly on the cooking grate for two minutes, then flip, continuing until all sides are well charred. Remove vegetables to glass bowl and cover with plastic wrap. Grill the steaks directly over coals until they reach desired doneness.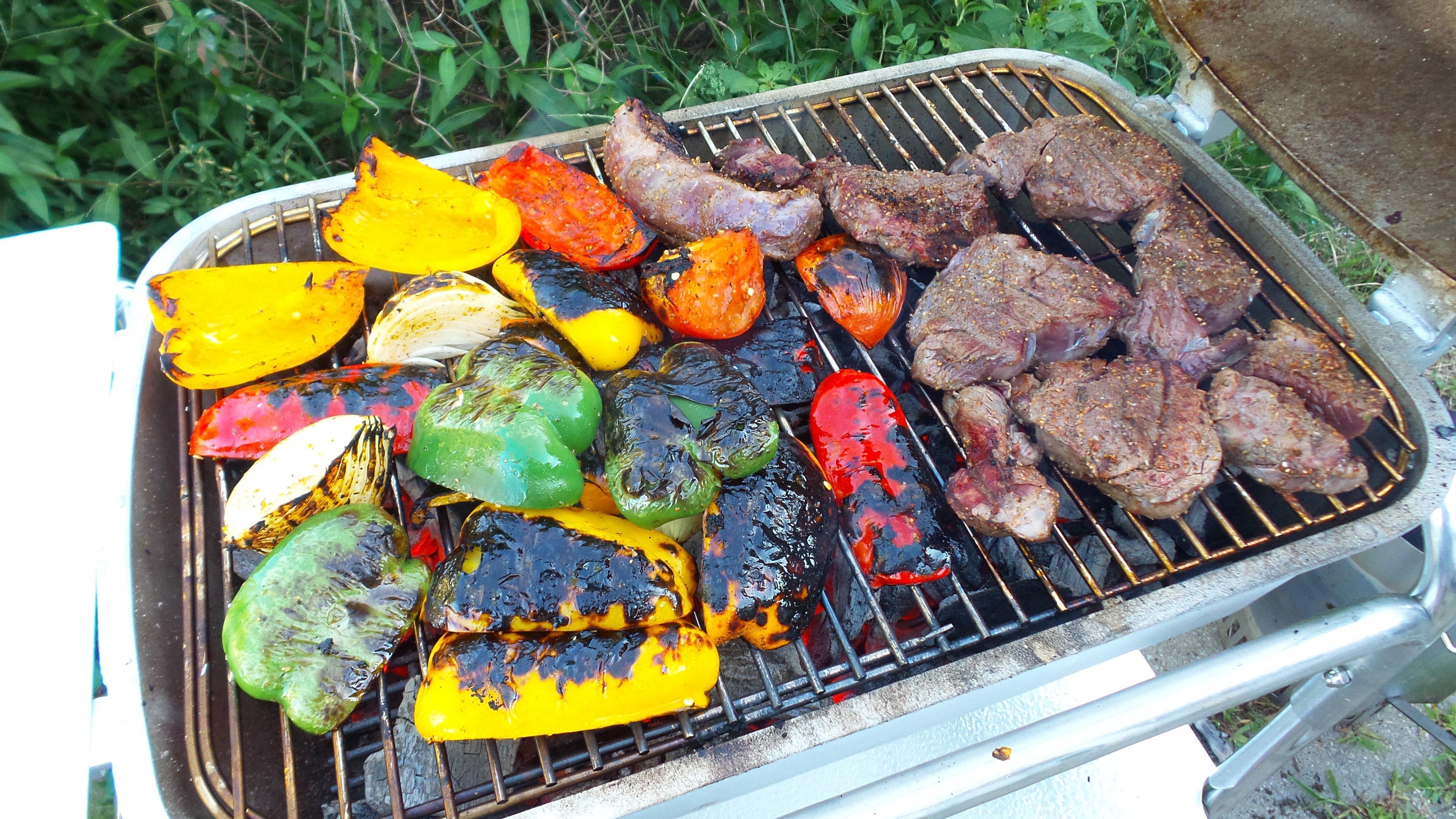 Rest the steaks, covered loosely with foil for 10 minutes while you roughly chop the grilled vegetables. Slice the steaks against the grain and wrap in a warm flour tortilla with cheese, sour cream, or whatever you like on your fajita.