Rabbit has long been a staple in Italian kitchens. One of the most popular methods of cooking rabbit has always been to first brown it in a pan, then slow simmer till the meat is tender. This recipe combines the rabbit with tomatoes, Italian seasonings and mushrooms in a slow-cooked ragu to be served over pasta.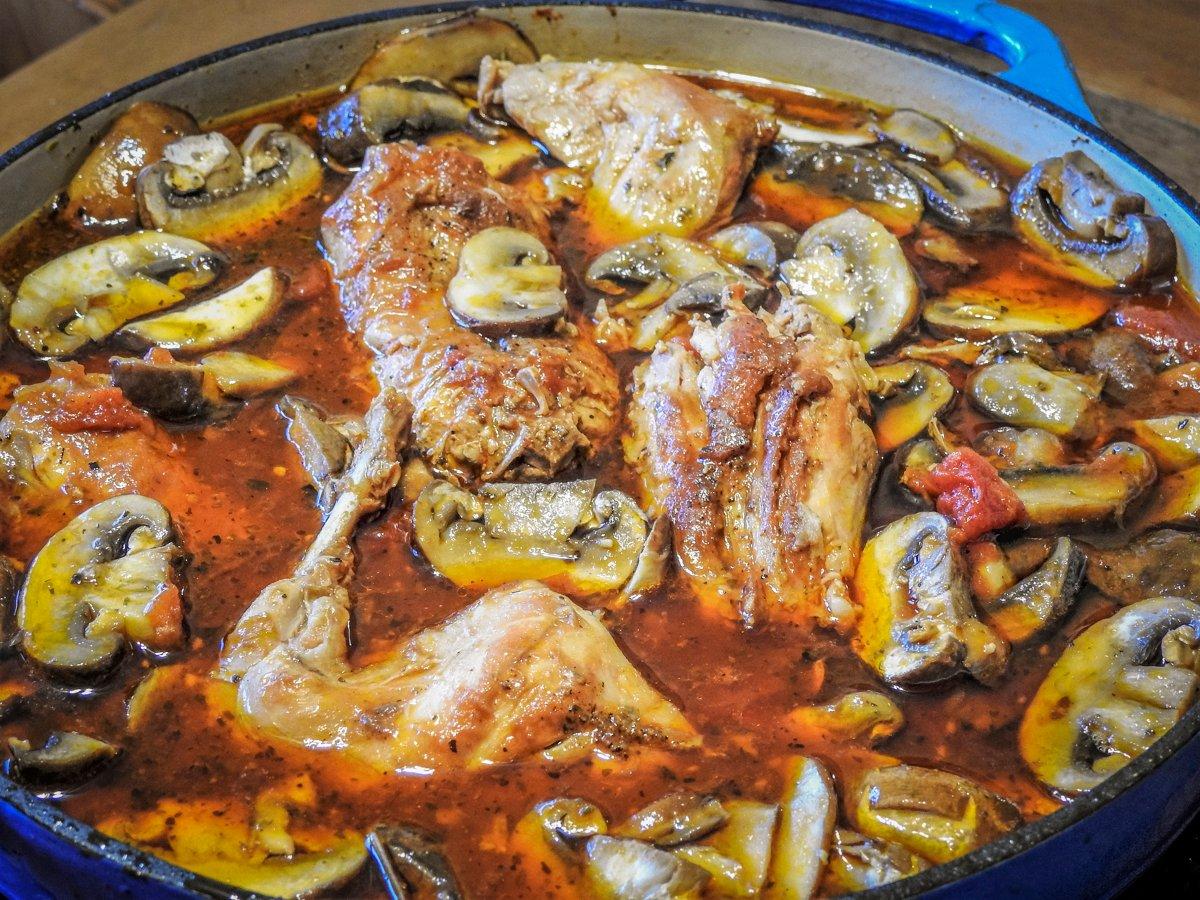 Ingredients
2 rabbits, sectioned
1/4 cup olive oil
2 cans diced tomatoes (14 ounce)
1 can chicken stock
1 onion, diced
2 cloves of garlic, finely chopped
1 cup mushrooms, sliced
2 tablespoons butter
1 teaspoon dried basil
1 teaspoon dried oregano
1 teaspoon dried Italian parsley
1 teaspoon black pepper
2 teaspoons salt
Cooking Instructions
Pat the rabbit dry and season with salt and black pepper. Heat the olive oil in a heavy enameled cast iron pan or any heavy skillet with lid. Brown the rabbit for five to 10 minutes per side or until the rabbit is nicely golden.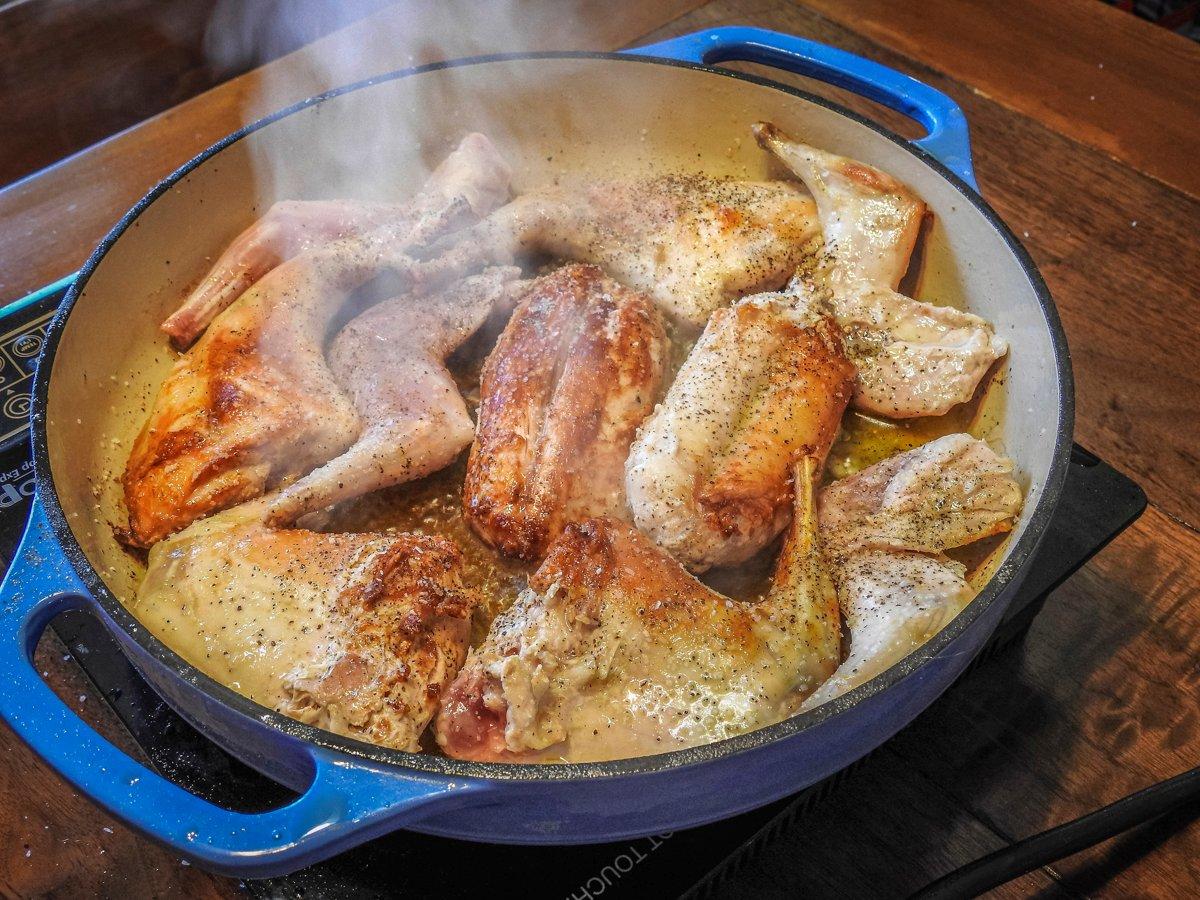 Add the tomatoes and herbs to the pan. Cover and simmer on low for 90 minutes, stirring occasionally. Remove the lid and increase the heat to medium. Add the mushrooms and cook 15 to 20 more minutes until the mushrooms are soft. Check for seasoning and add salt if needed.
To finish the sauce, remove the pan from heat and drop in the butter. Stir gently until the butter has melted and blended into sauce. Serve over pasta and top with shaved parmesan cheese and fresh flat leaf Italian parsley.