Slow Cooker Venison Chili Dogs
Once deer season rolls around, our weekend days stay busy. The Weston Realtree Slow Cooker is the perfect solution for a warm meal that is ready as soon as we get home from our hunts. When one, or all three, of the kids get to choose the evening meal, chili dogs get the vote more often than not. While I often use chunks of venison steak in chili, I always use ground when it will be going over hot dogs. I just like the texture better. Either way, we always take a few minutes to brown the venison and onions together in a hot skillet, the sear adds a layer of flavor to the finished product.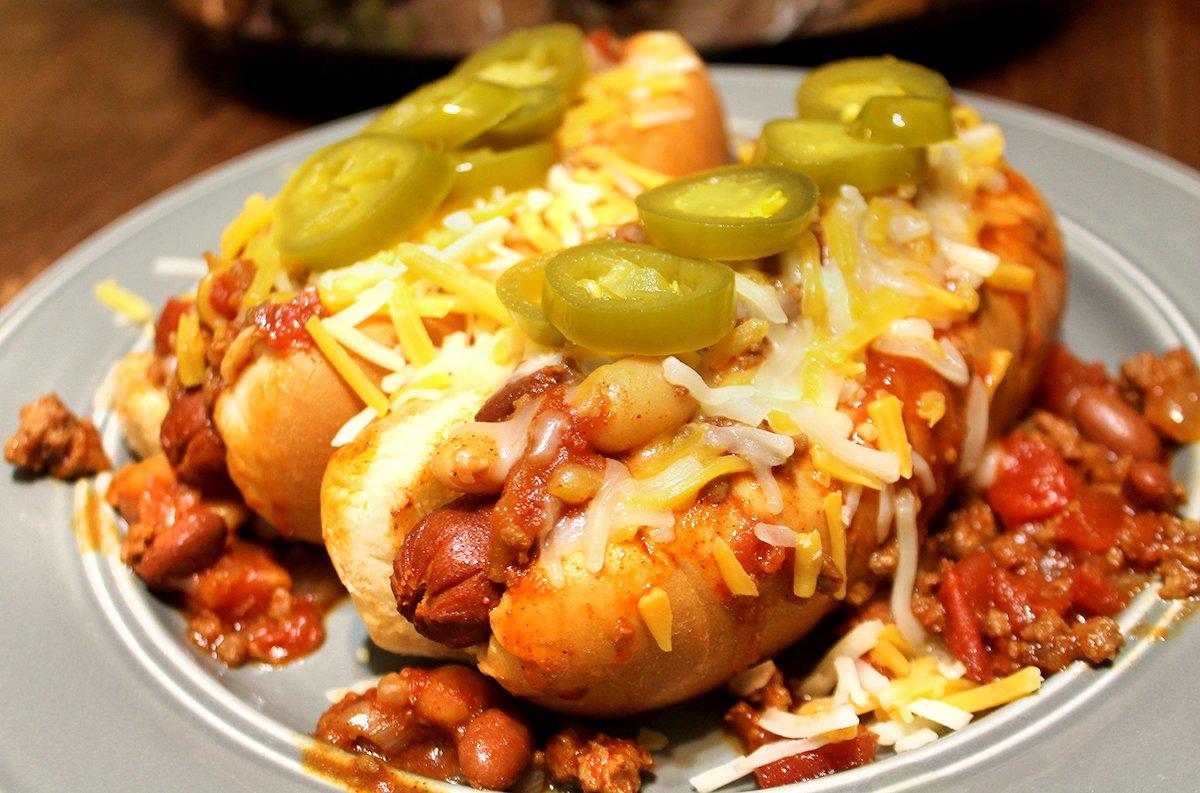 If we are going to be ready to eat as soon as we get home (and we usually are), I go ahead and drop the hot dogs directly in the slow cooker with the chili. It cooks and flavors them at the same time and all you have to do when you come in is dip out a dog, scoop over some chili, and dress it any way you like. I tend to go with shredded cheese and sliced jalapenos.
As to the topic of beans in chili, I am not a fan. But my wife is, so our chili usually ends up with beans. I will let you make that call based on who likes what at your house.
Ingredients
2 Pounds ground venison
1 large yellow onion, diced
1 can (15 ounce) white beans
1 can (15 ounce) chili beans
2 cans (15 ounces) Fire Roasted tomatoes
4 cups tomato juice
4 cups beef broth
½ cup Chili Seasoning (recipe follows)
Chili Seasoning Recipe
½ cup Chili Powder
¼ cup Garlic Powder
¼ cup Cumin
¼ cup Onion Powder
2 Tablespoons Smoked Paprika
1 tablespoon dried Thyme
1 tablespoon black pepper
1 tablespoon ancho chili powder
1 teaspoon salt
1 teaspoon instant coffee
1 teaspoon brown sugar
1 pack of Hot Dogs (Pay a little extra for quality dogs, they will hold up better to a long simmer in the slow cooker.)
Cheese and jalapeno peppers for toppings
Cooking Instructions
This recipe is easy. Brown the ground venison in a skillet. Add the diced onion and cook for an additional five to 10 minutes or until the onion is soft.