Smoked Crappie Fish Tacos
Now that turkey season has wound down in our home state of Kentuckt, our attention turns to hitting the local creeks and ponds for bass and panfish. While it is hard to beat a plateful of fried crappie alongside white beans, coleslaw, and hushpuppies, there are other ways to prepare fish that are just as tasty.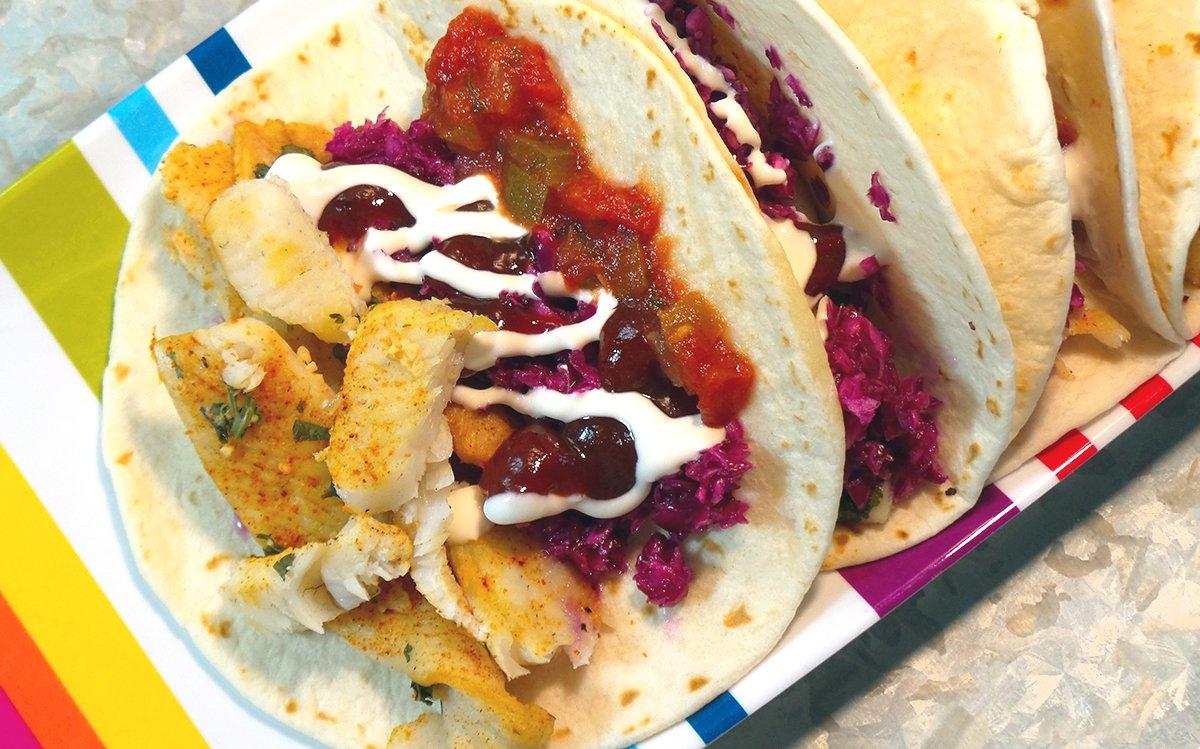 Ingredients
3 pounds crappie (or any other flaky white fish) fillets
Red cabbage, shredded
1 cup rice wine vinegar
Flour tortillas
Mexican Crema
Barbecue sauce
Traeger Big Game Rub
Marinade
3 cloves garlic, finely chopped
1/2 cup fresh cilantro leaves, chopped
3 limes, zested and juiced
2 oranges, juiced
1 teaspoon cumin
2 teaspoons kosher salt
1 teaspoon freshly ground black pepper
1/2 cup tequila
Cooking Instructions
Mix the marinade ingredients, including the lime zest, and pour into a gallon zip-style bag. Add the filets, smush everything around to coat the fish well, then refrigerate for one hour. While the fish marinates, mix the cabbage and the rice wine vinegar and refrigerate.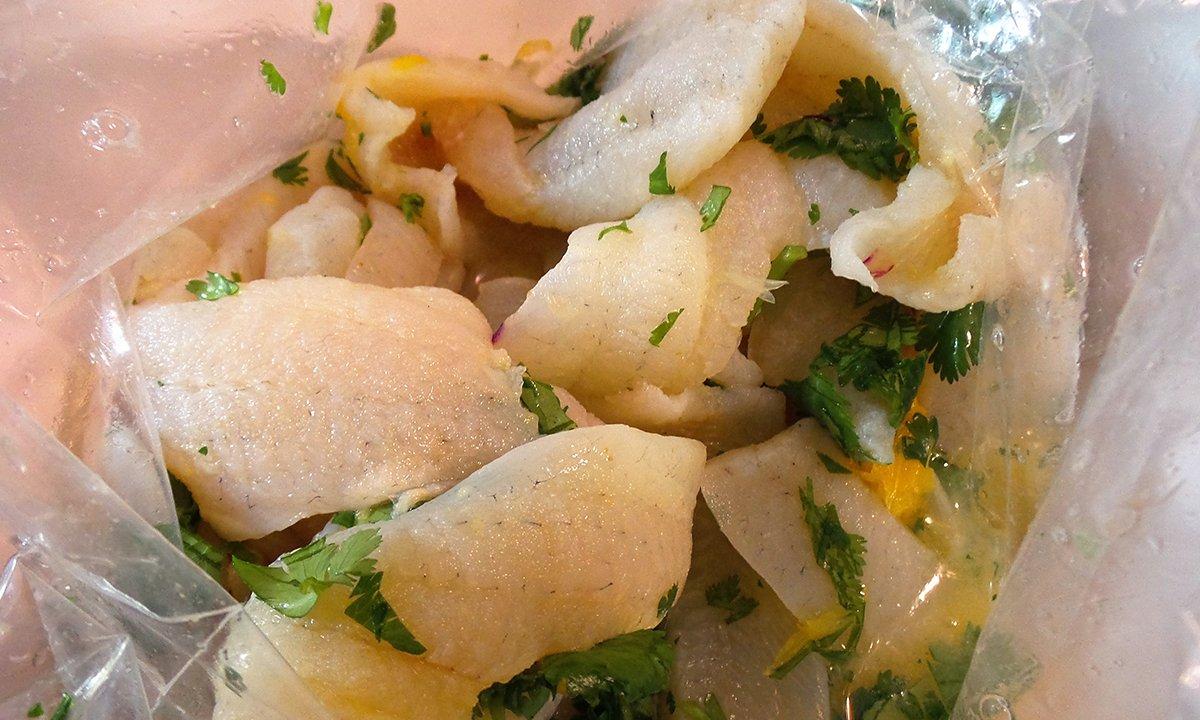 To assemble the tacos, place a few pieces of fish on a flour tortilla, top with shredded cabbage, a drizzle of BBQ sauce and a bit of crema. Sliced jalapenos and peach mango salsa kick the flavor up a notch or two as well.