Smoked Venison Hearts Jerky Bites Recipe
People often ask me about venison heart. Is it worth keeping, how do you cook it, what texture does it have? The answer is a resounding yes, the heart is one of the best parts of a deer. The texture is similar to any other muscle, best described as a meaty steak.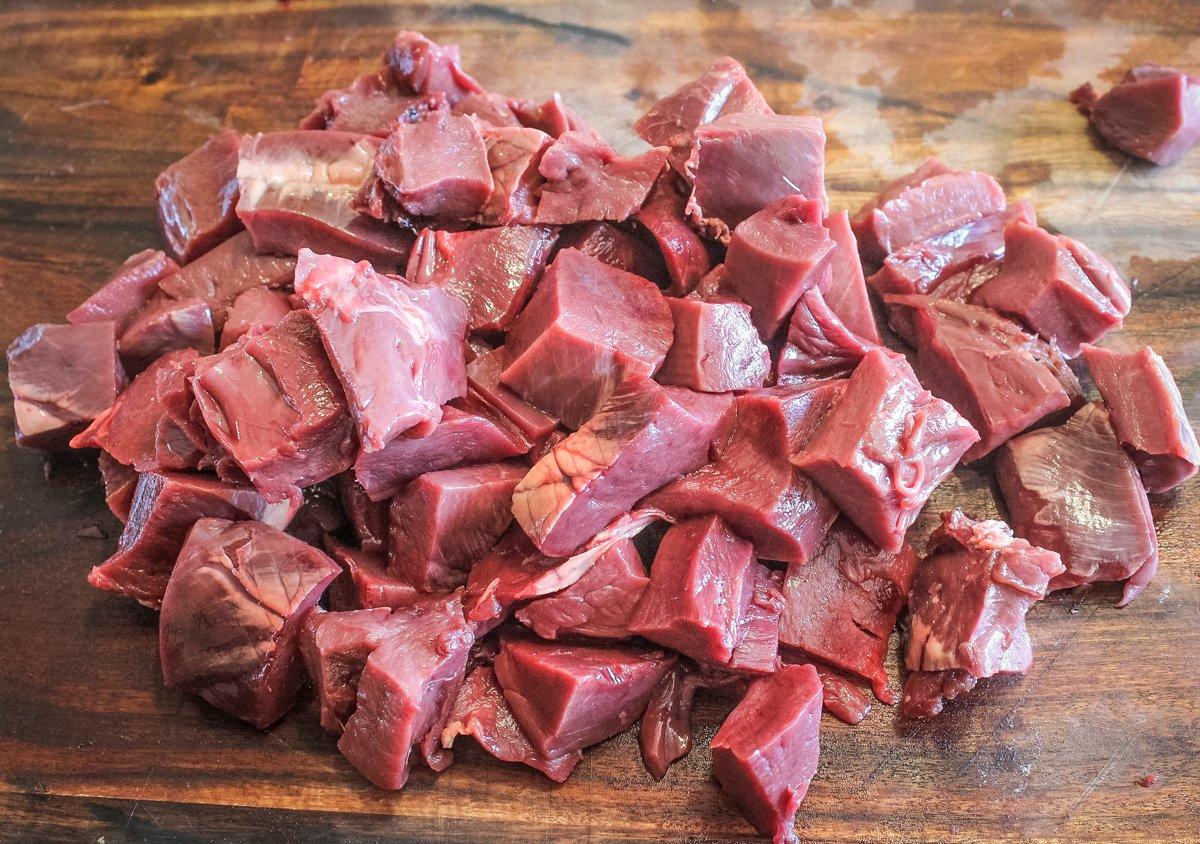 These jerky bites are perfect for a snack around the house or in the deer stand. They make a perfect introduction to someone who might be on the fence about eating the heart from a deer.
Ingredients
2-3 venison hearts, trimmed of fat and connective tissue, diced into roughly 1-inch pieces (2-3 pounds finished meat)
Traeger Big Game BBQ Rub
Marinade
3/4 cup soy sauce
3/4 cup Worcestershire Sauce
1/2 cup honey
1/2 cup brown sugar
1/2 cup Hatch Roasted Chile Peppers
1 tablespoon minced garlic
1 teaspoon red pepper flakes (optional)
1/2 teaspoon Instacure #1
Cooking Instructions
Begin by opening the heart until it lays out flat like a steak. Trim the fibrous connective tissue and any fat along the top of the heart. Cut the meat into roughly 1-inch bites. Place the meat into a glass or ceramic casserole dish.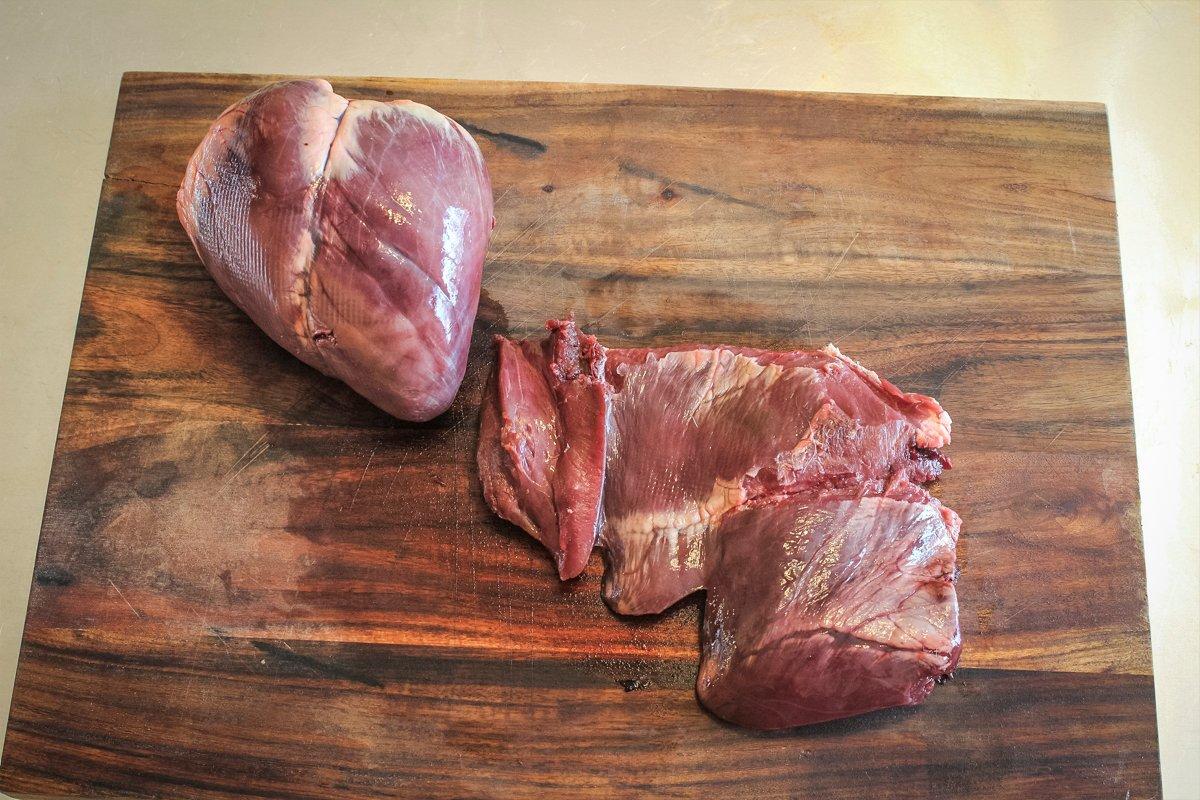 Remove the jerky bites from the marinade and place on a grill rack and onto the smoker. Sprinkle the bites well with your favorite BBQ rub. We used the Traeger Big Game Rub for this one.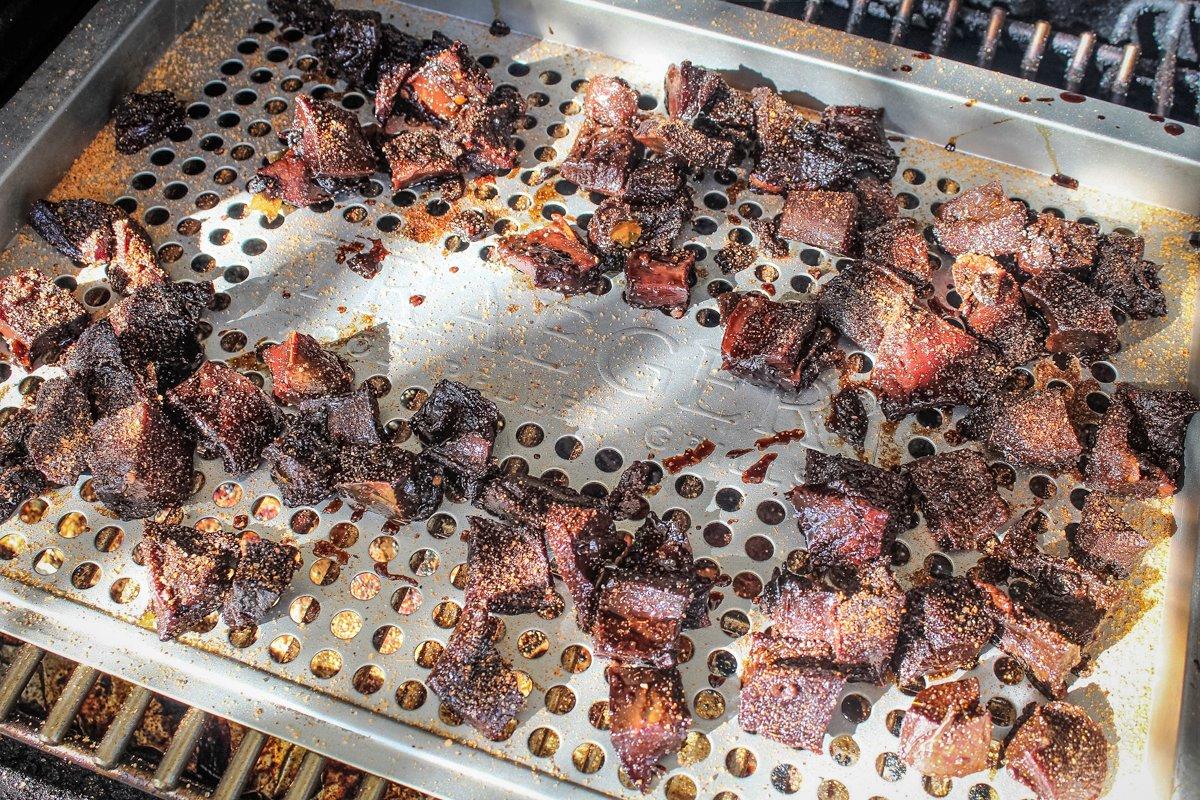 Smoke the jerky for 4-5 hours at 175 degrees or until the texture is chewy, but not completely dried out. Store in zip-style bags in the refrigerator for up to two weeks, or vacuum sealed in the freezer for a year or more.