Smoked Venison Pineapple Boats
Around here, venison kabobs of just about any kind are a huge hit, but the kids' favorite always seems to be an Asian inspired version with pineapple, tomatoes, mushrooms, peppers and onions. I like them too, but even a good recipe can stand to be tweaked a bit.
For this one, I used the same ingredients and combined them in a way that let them cook low and slow in the smoker and not dry out. Instead of metal skewers, I cut whole, fresh pineapples in half lengthwise and hollowed them out to form a bowl.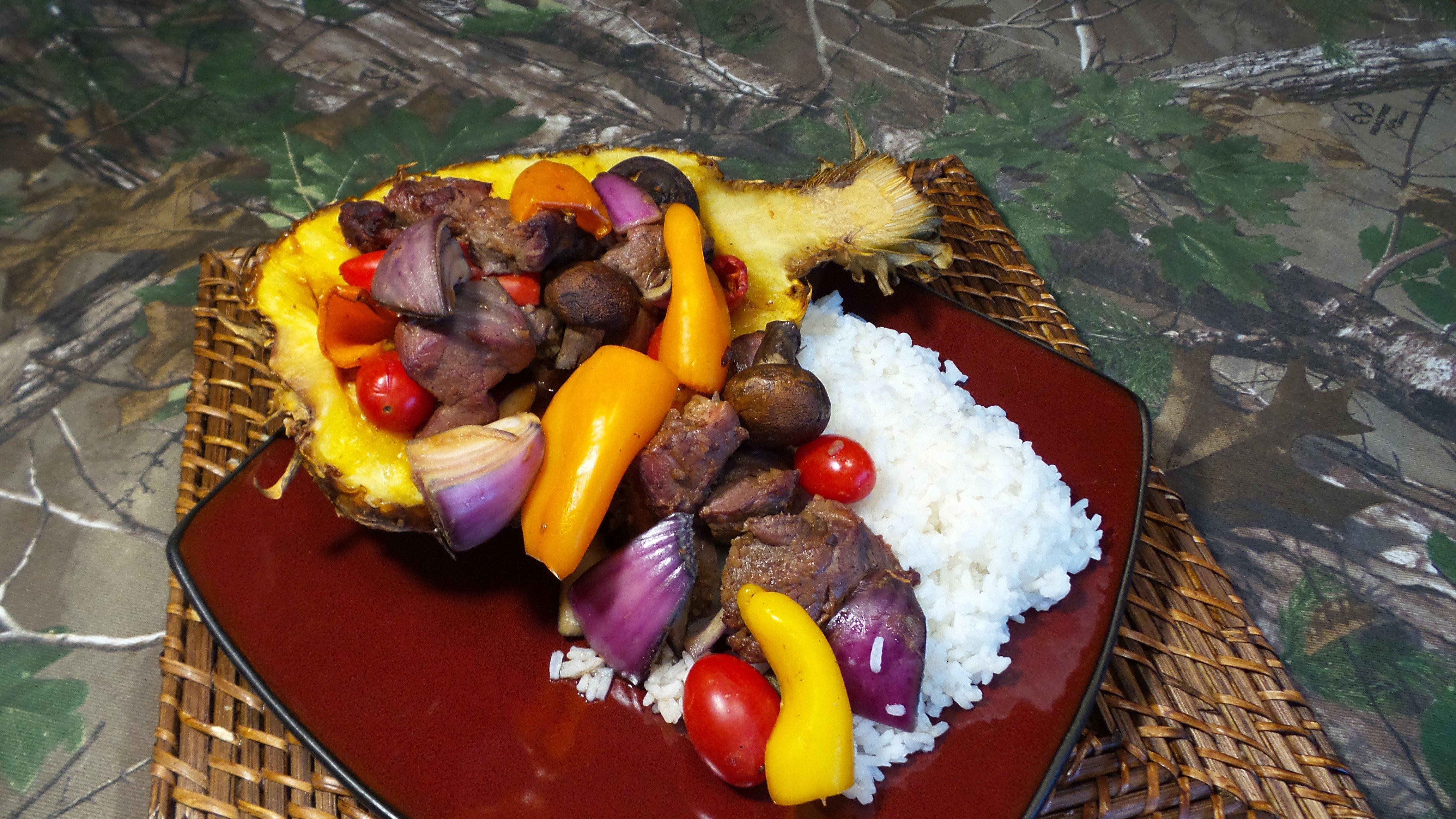 Into the pineapple went marinated venison chunks, chopped bell peppers and onion and whole mushrooms and cherry tomatoes. I smoked everything on a 250 degree smoker until the venison was just cooked through, about three hours total.
For the marinade, I mixed the excellent, locally-made Kentuckyaki Teriyaki sauce, rice vinegar, freshly chopped garlic and Chinese Five Spice Powder. Five Spice Powder is a blend of just that, a mixture of ground star anise, Chinese cinnamon, ground fennel, ground cloves and Szechuan peppercorns. It can be found in most grocery stores or Asian markets. This mixture is the underlying seasoning in several Asian style dishes.
Cut the venison into one-inch cubes. I used a roast for this one, but just about any cut will work since the combination of marinade and pineapple juice will tenderize the meat. Marinate the meat for eight to 10 hours.
Once the pineapple boats have finished smoking, serve the plated halves or simply scoop out the cooked ingredients, along with some of the pineapple, and serve over white rice.
Ingredients
2 pineapples, halved lengthwise with the core scooped out to form bowls
2 pounds of marinated venison cubes
1 large red onion, very roughly chopped
3 bell peppers, roughly chopped
1 pound cherry tomatoes
8 ounces small button mushrooms
Marinade
1 cup Kentuckyaki, or your favorite teriyaki sauce
¼ cup rice vinegar
2 cloves of garlic, minced
1 teaspoon Chinese Five Spice Powder
Cooking Instructions
Start by scooping out the pineapple core to form a bowl. Mix the marinated venison with the other ingredients.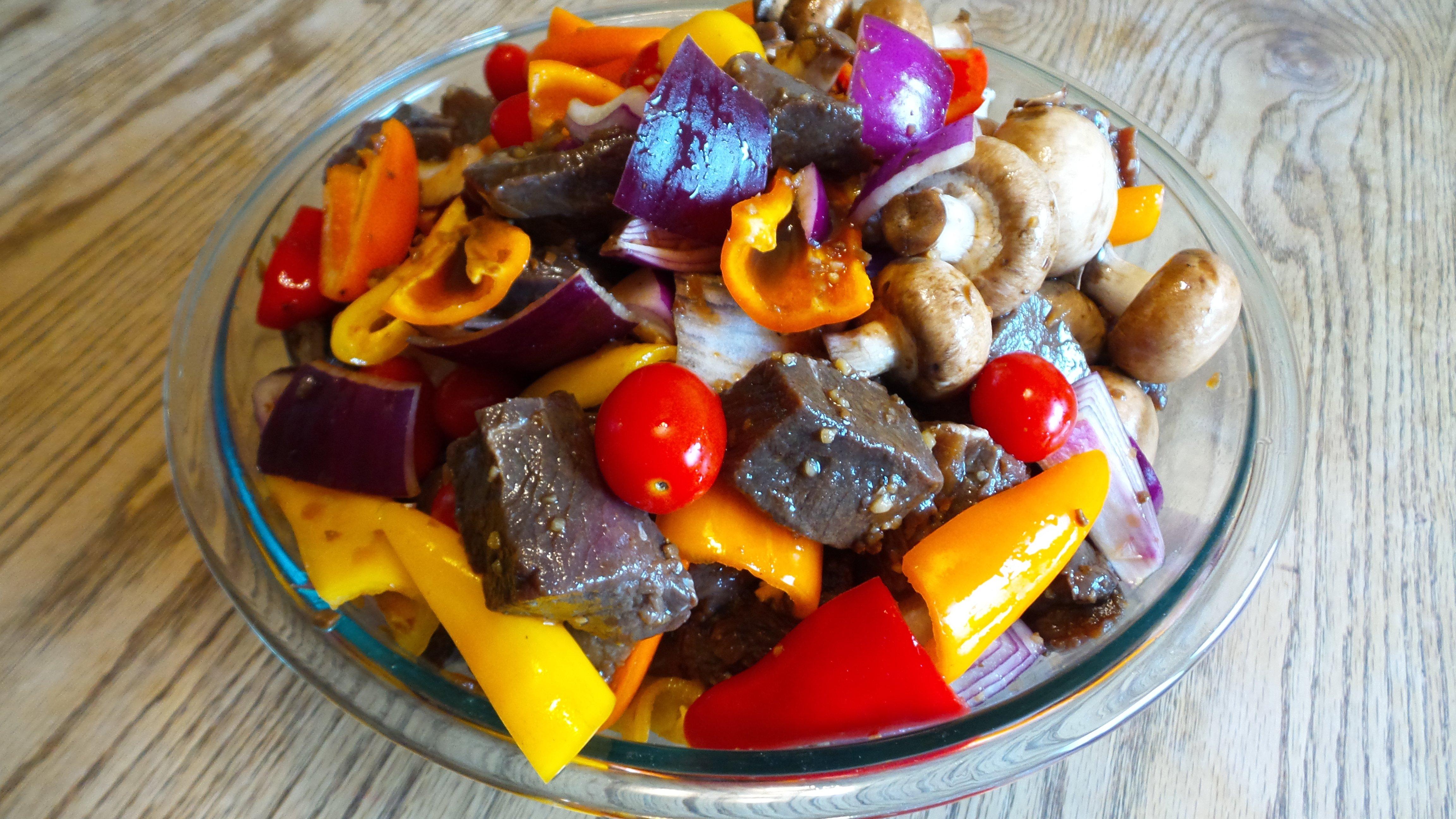 Place all four pineapple halves into the smoker set at 250 degrees.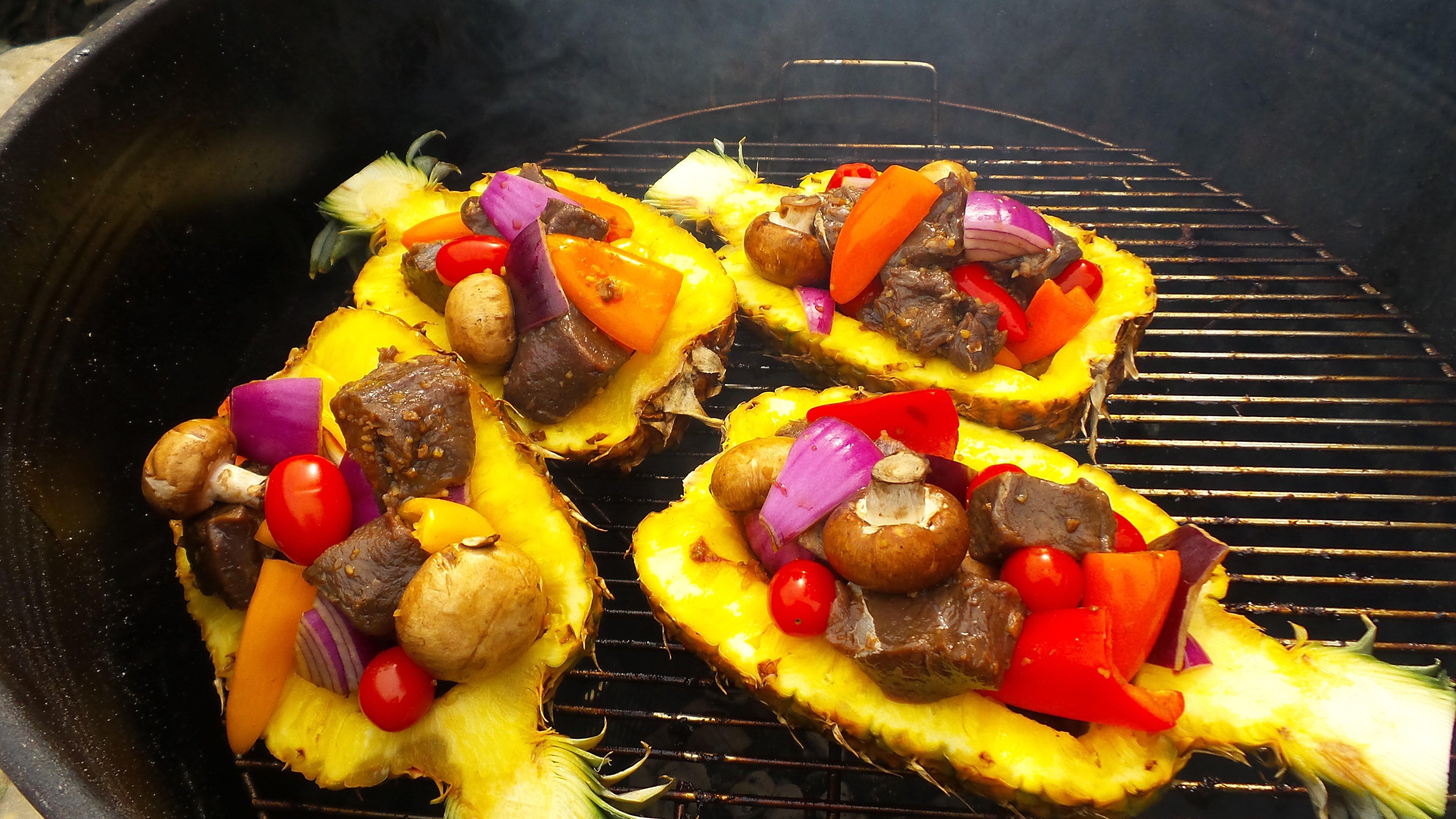 Smoke for three hours until the venison is cooked through to a medium rare. Serve over rice with soy and teriyaki sauce on the side.