Sorghum- and Soy-Smoked Mallard
One of our favorite ways to cook mallards is to smoke them whole. This recipe borrows a few flavors from the traditional Chinese roasted duck, but gives them a Kentucky spin. The blend of Uncle Josh's Kentucky Sorghum with soy sauce, butter and diced rosemary give the skin a sweet and salty blend that pairs nicely with the smoke and richness of the duck.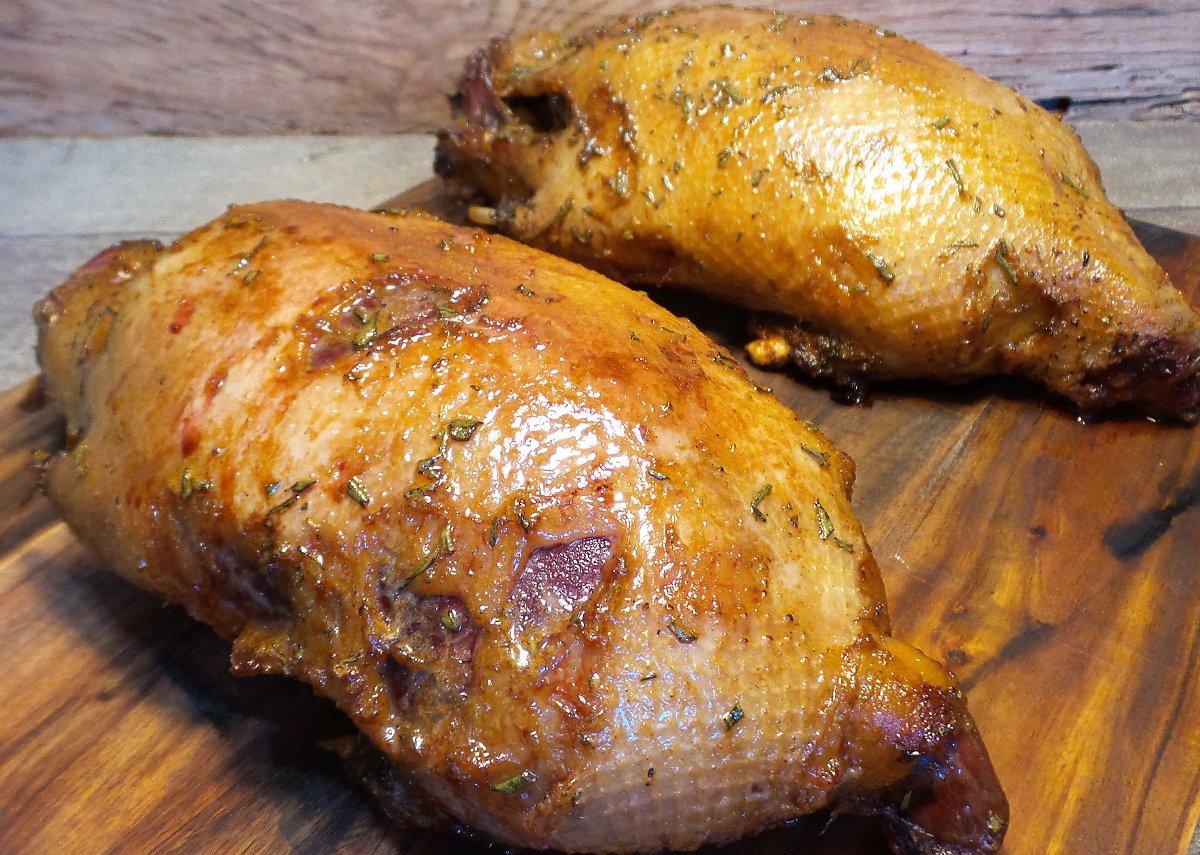 If the weather allows, age the ducks a few days before plucking them. It will improve both the flavor and the texture of the meat. Make sure to eat the wings and thighs too. They are my favorite part.

This is a great way to pack a ton of flavor into duck without a lot of work.
Ingredients
2 whole puddle ducks, plucked
Rub
½ cup sorghum
½ cup soy sauce
1 stick butter, softened
2 tablespoons fresh rosemary leaves, diced
Cooking Instructions
Pluck and clean the ducks. Pat the skin dry with a paper towel. Mix the rub ingredients in bowl until they form an evenly mixed paste. Coat the ducks well with the rub blend. Smoke at 250 degrees for one to two hours, or until the center of the breast reads 135 for medium-rare. Let the birds rest for 20 minutes, lightly covered with foil, before slicing.