Spinach and Smoked Gouda Cheese Stuffed Venison Meatloaf Recipe
When it comes to comfort food, its hard to beat a good venison meatloaf. Adding bacon, both ground into the meat and as a topping, makes it even better. Stuff the meatloaf with spinach and smoked gouda cheese and now you're really talking.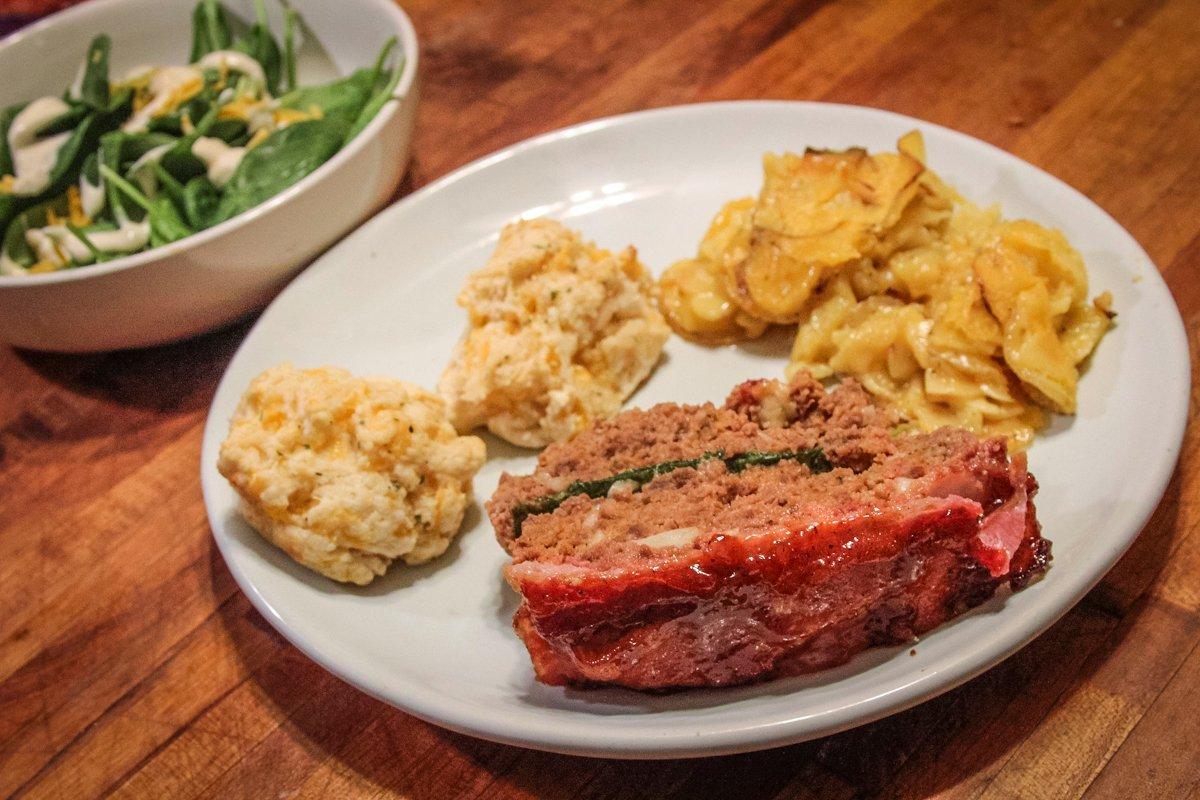 Once you have the meat evenly blended, run the entire mixture back through your grinder's large plate to further blend.
Rich tomato paste, savory beef or venison broth, bread crumbs, freshly grated parmesan cheese and other ingredients then get blended into the meat mixture.
To stuff the meatloaf, simply fill the loaf pans to the halfway point, layer on your spinach and smoked gouda cheese, then finish filling the loaf pans, sandwiching the filling ingredients into the center of the meatloaf.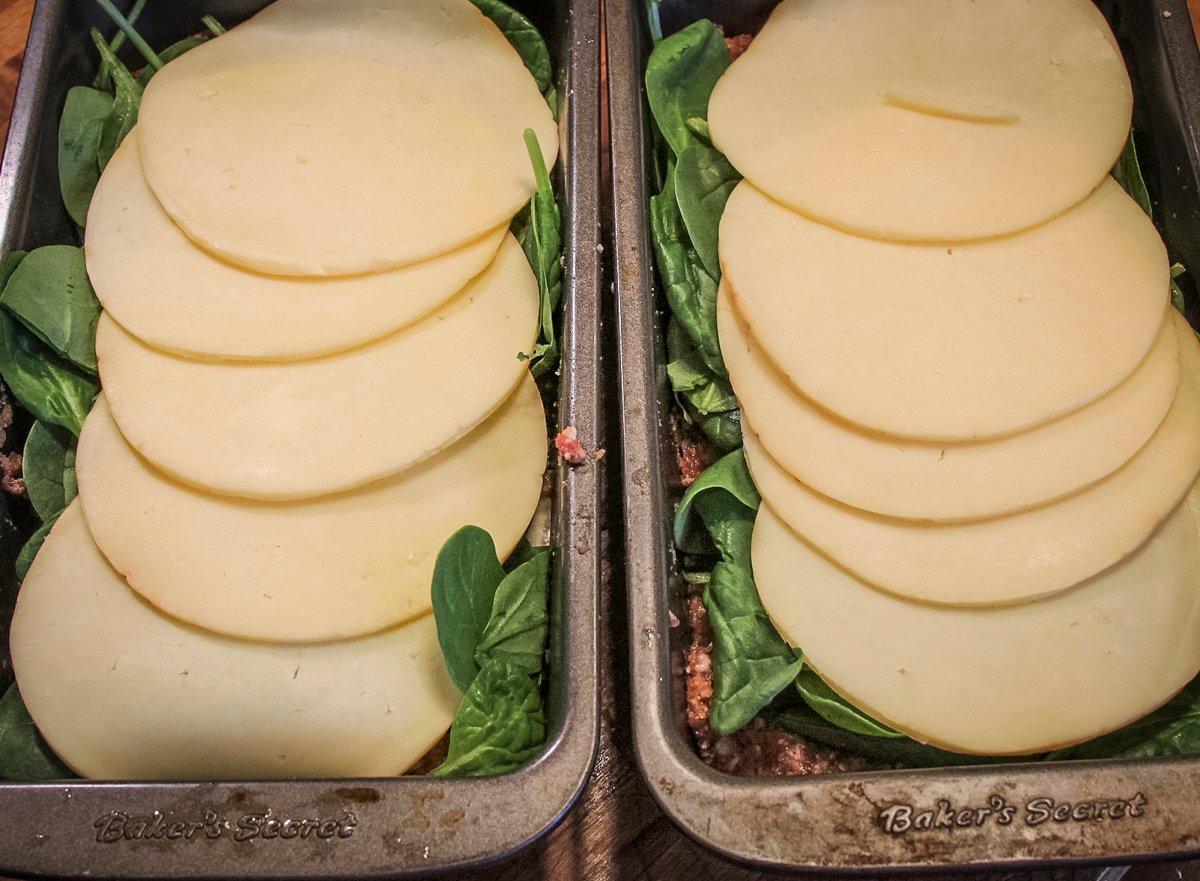 You can bake the meatloaves in your oven or on your Traeger Grill. We love the extra smoky flavor we get from the Traeger.
Since its hard to beat a good leftover meatloaf sandwich the next day, this recipe makes two loaves. Just want one? Go ahead and cut everything by half.
Ingredients
Meatloaf
3 pounds ground venison
8 ounces bacon, ground
1 large yellow onion, diced
2 cups Italian style bread crumbs
1 cup grated parmesan cheese
4 eggs
6 ounces tomato paste
2 cups beef or venison stock
1 teaspoon salt
1 teaspoon black pepper
1 teaspoon oregano
Filling
2 cups (packed) young spinach leaves
8 ounces sliced smoked gouda cheese
Topping
16 ounces bacon
1/3 cup tomato ketchup
1/3 cup brown sugar
1 tablespoon Traeger Coffee Rub
1 teaspoon (about 2 cloves) minced garlic
Cooking Instructions
Start by separately grinding 3 pounds of trimmed venison and 8 ounces of bacon. Use your hands or a large spoon to blend the two meats together in a large bowl. Run the hand-blended meat through the grinder's large-holed plate to completely mix the two.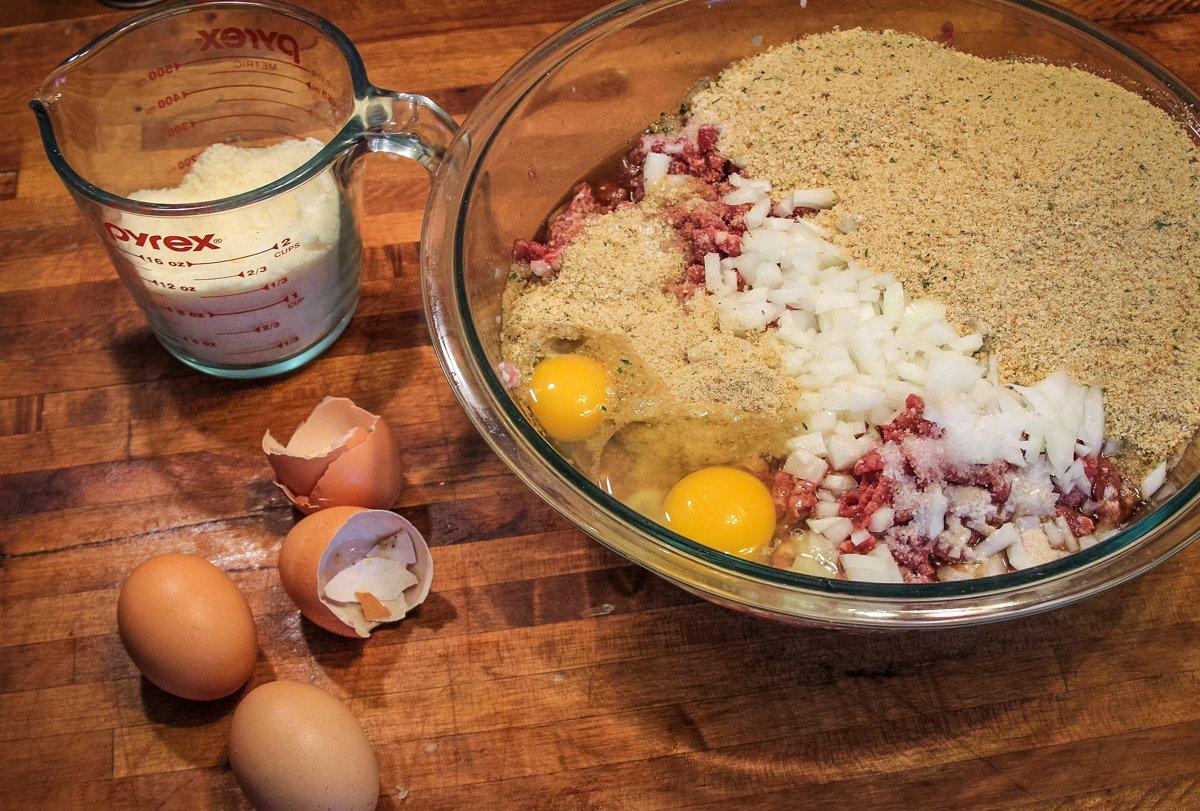 Using the remaining meat, finish filling the pans, completely covering the meat and cheese. Cut the remaining bacon slices in half. Layer bacon slices over each of the loaves, completely covering the meatloaf.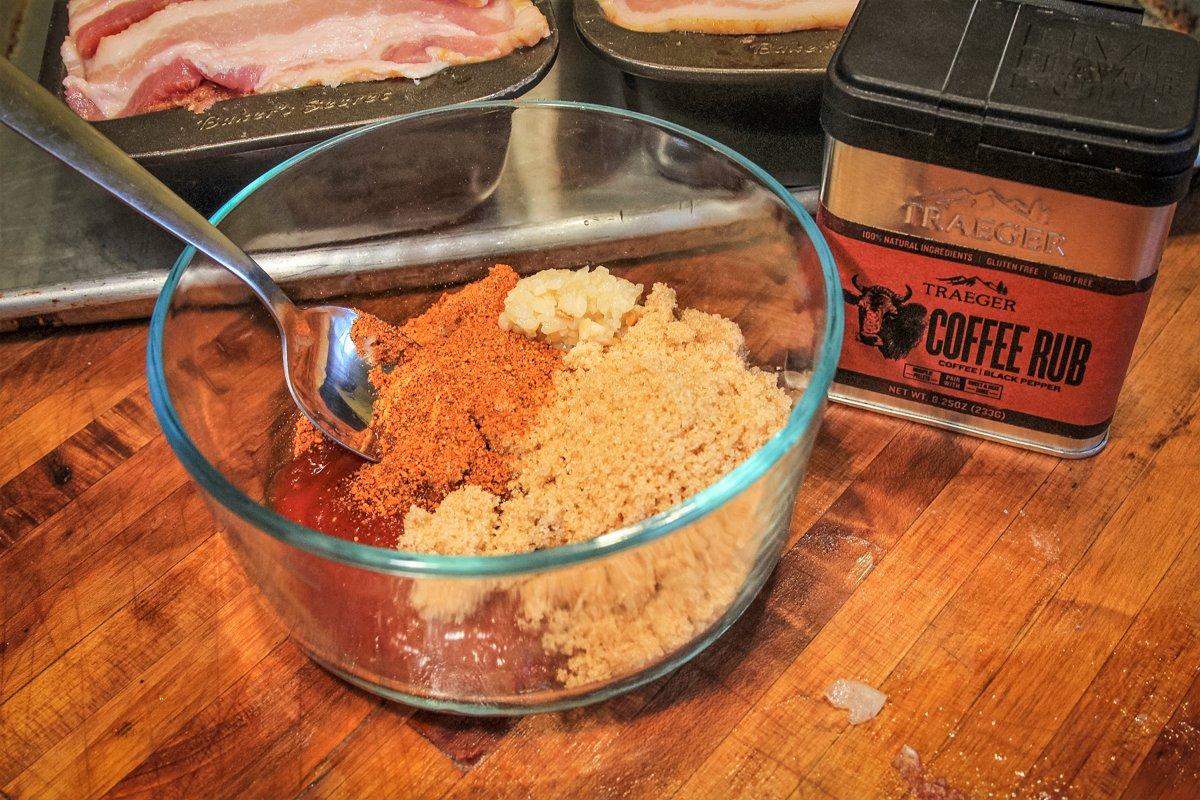 Bake the loaves on a sheet pan in the oven or on your Traeger Grill for 75 minutes at 350 degrees. Tent the meatloaves and allow them to rest on the counter for 15 minutes before slicing.