Squirrel, Okra, and Tomato Stew
In the days before refrigeration and supermarkets, family meals were based on whatever ingredients were available that day. This time of year, those ingredients might include okra, tomatoes, and corn from the garden, and maybe a squirrel or two from the woods around the house. To stretch the meal, these ingredients would often be turned into a stew.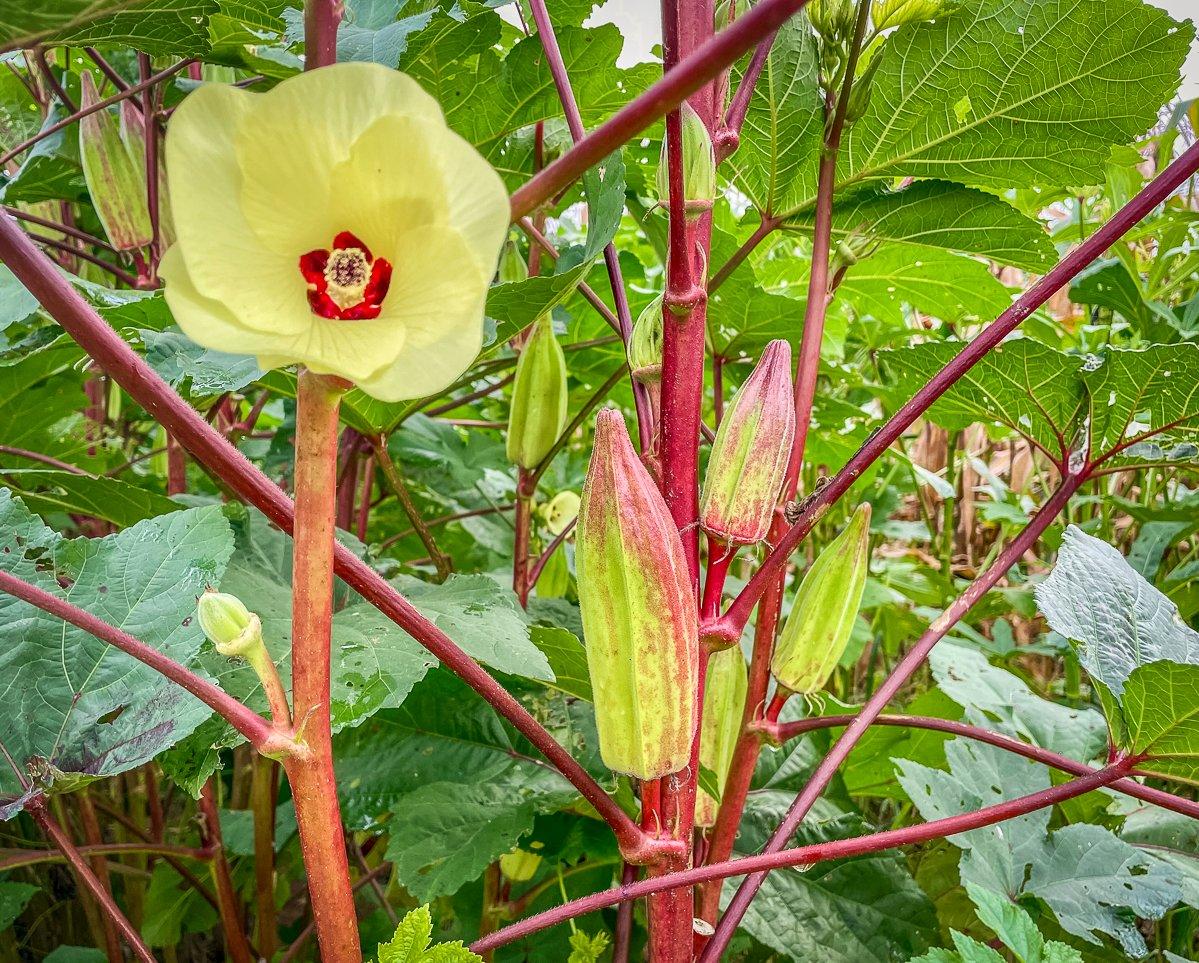 Squirrel season is in here in Kentucky, and the gardens are cranking out the late summer produce in abundance. This stew is the perfect way to use older, sometimes tougher, squirrels, since they simmer for a while until they are nice and tender.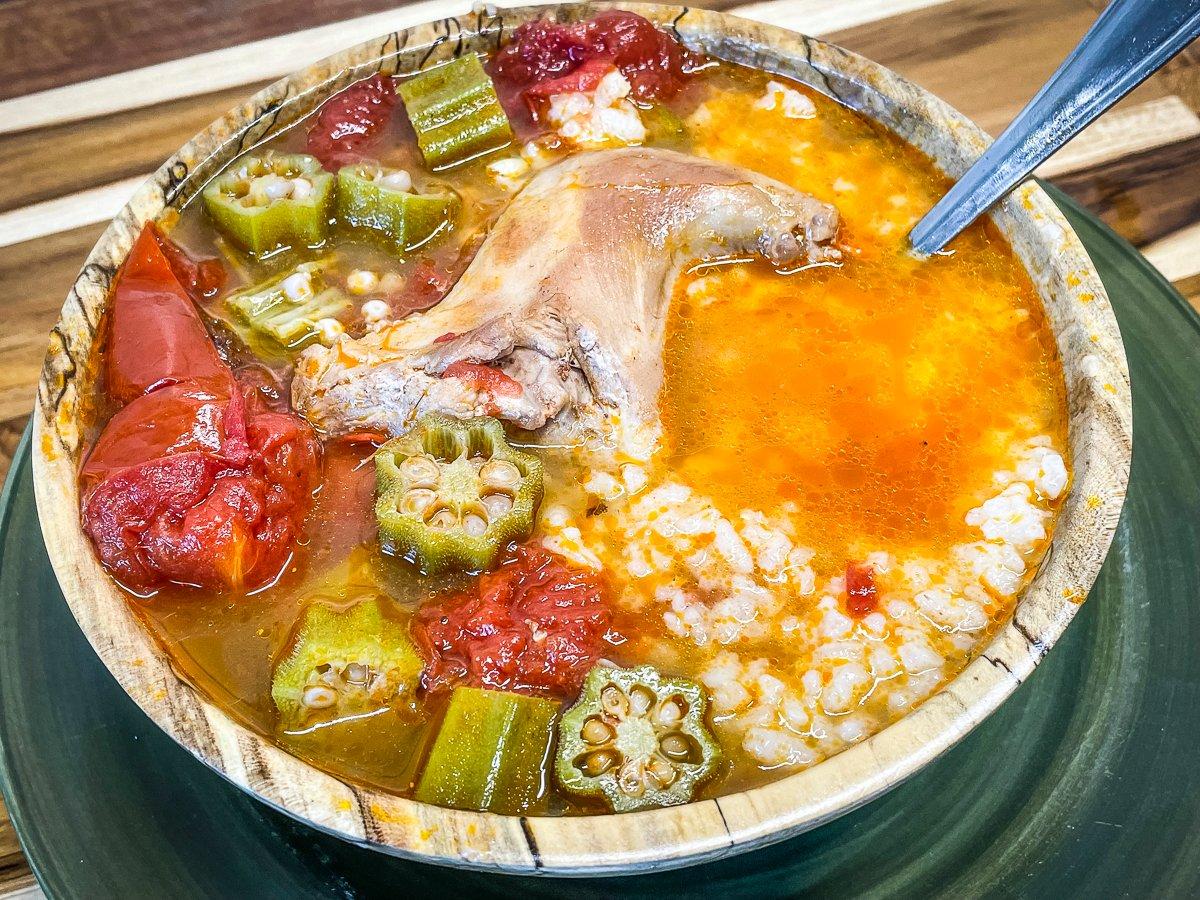 The okra not only adds flavor to the dish but helps to thicken the stew without the use of a roux.
We serve this stew with white rice, cornbread, and plenty of hot sauce at the table for those who like a bit more spice.
(Gear up for squirrel season: Men's Realtree Timber Short Sleeve Guide Shirt)
Ingredients
2 to 3 squirrels, skinned and quartered
3 tablespoons vegetable oil
1 yellow onion, chopped
2 cloves garlic, minced
2 quarts chicken or wild turkey stock
3 to 4 ripe tomatoes, quartered
1 teaspoon smoked paprika
1 teaspoon onion powder
1 teaspoon salt
1 teaspoon black pepper
1/2 teaspoon red pepper flakes
1/2 teaspoon sugar
1 pound fresh okra, sliced
4 to 5 ears of sweet corn, sliced off the cob
2 tablespoons Worcestershire sauce
For serving:
White rice, cornbread, and hot sauce
Cooking Instructions
Start by heating the oil in a Dutch oven or large, heavy pot over medium heat. Brown the squirrel in batches. You aren't cooking it through at this point, just getting a nice brown on the surface to add flavor.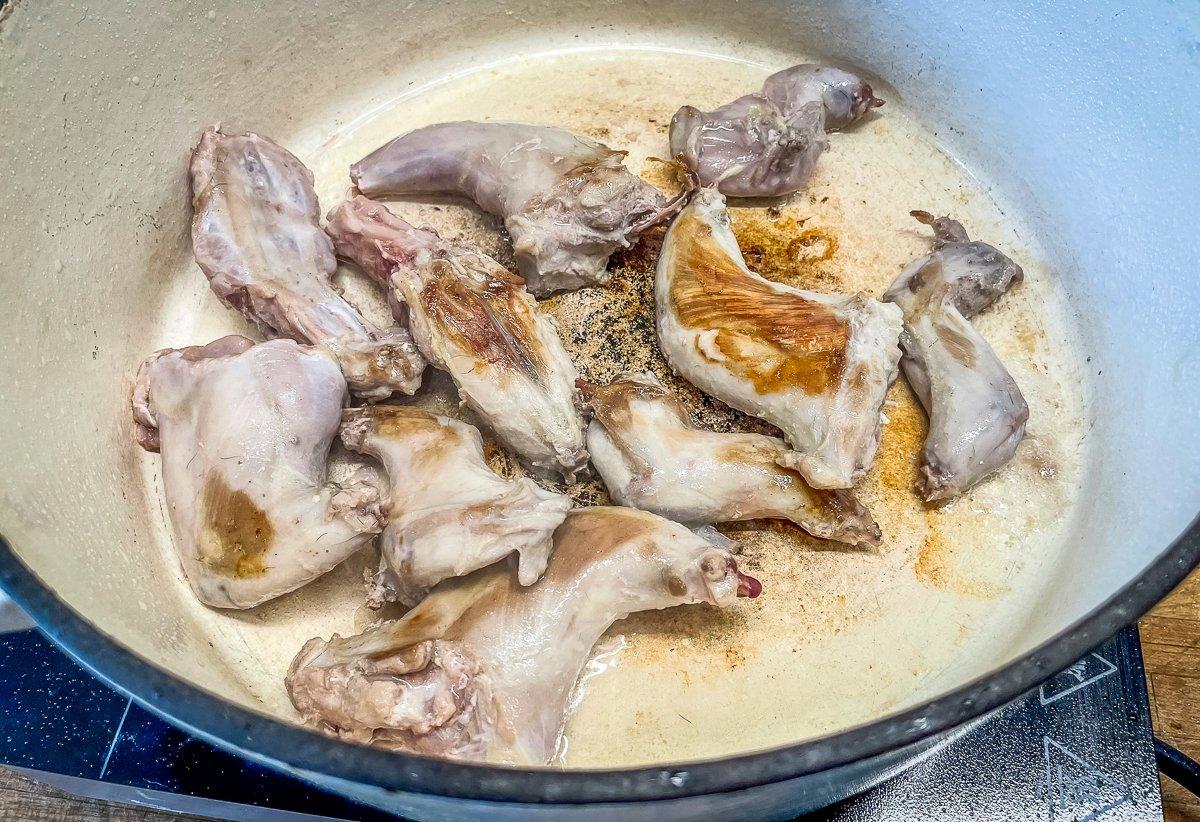 Slice the corn kernels from the cob, slice the okra, and cut the tomatoes into pieces.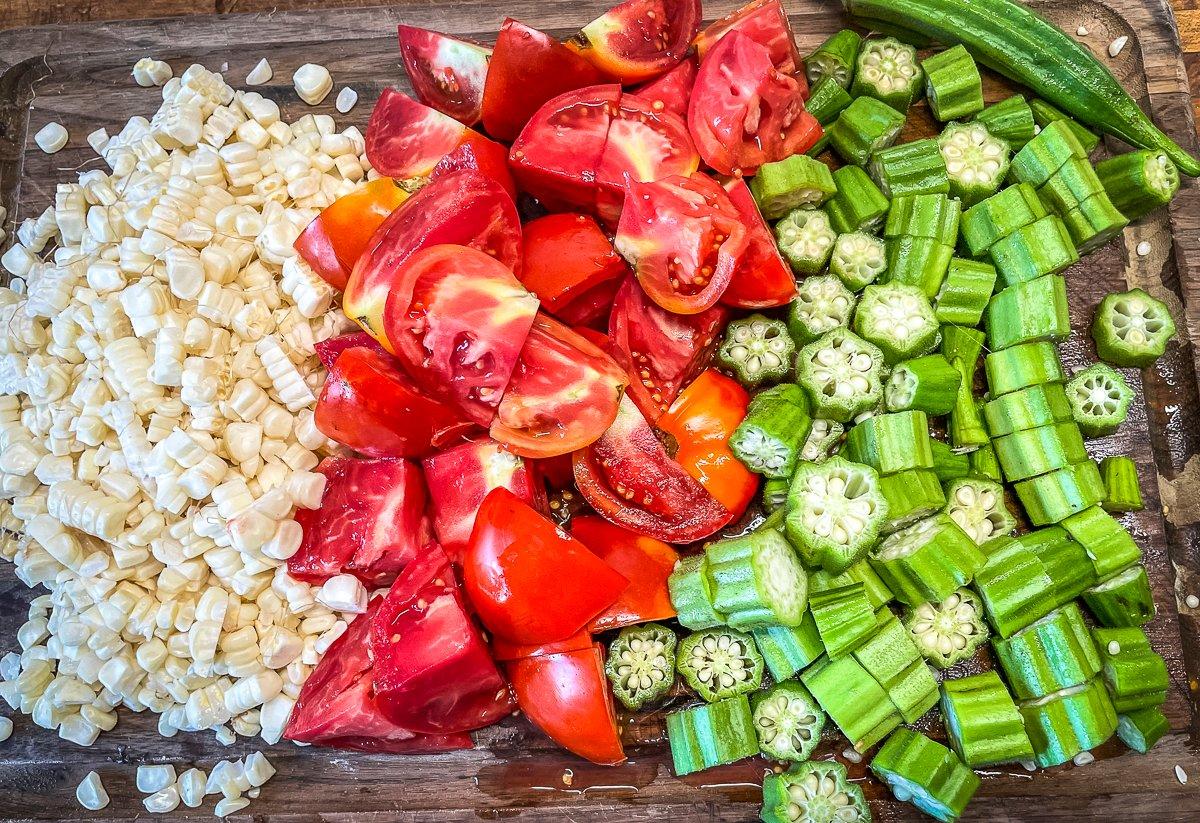 Once all of the squirrel has been browned, remove it from the pot. Add the onion and garlic. Cook for 6 to 8 minutes or until the onion is translucent and soft. Add the stock. Scrape the bottom of the pan to release any cooked-on bits. Add the tomatoes. Stir in the paprika, onion powder, salt, black pepper, red pepper flakes, and sugar. Bring the mixture to a boil. Return the browned squirrel to the pot and reduce the heat to a simmer. Cover the pot and simmer for 2 to 2 1/2 hours or until the squirrel is tender.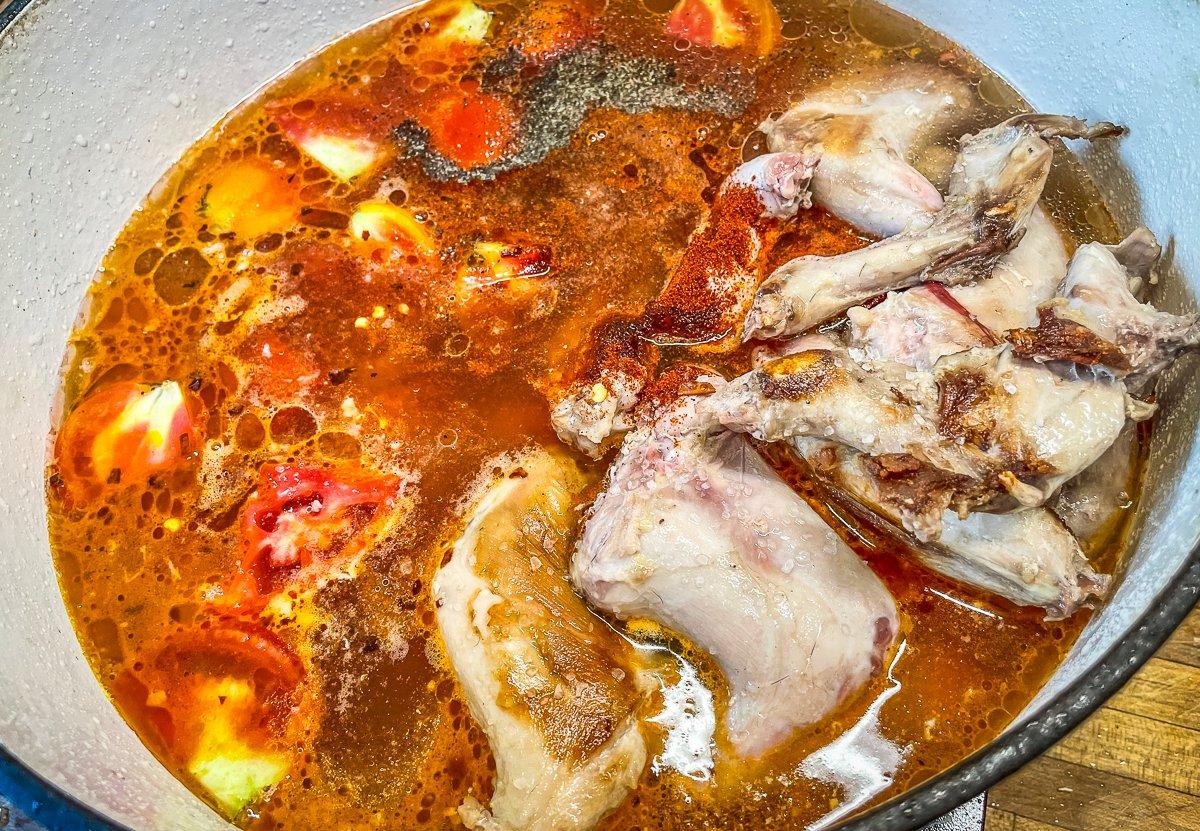 Add the okra, corn, and Worcestershire sauce. Check for seasoning and add more salt, if needed. Simmer for an additional 10 to 15 minutes or until the okra is soft but not mushy. Serve in a bowl with cooked white rice. Offer hot sauce at the table for diners who want to add a bit more spice.