Strong Cup of Joe Venison Jerky
We go through a lot of venison jerky around here. And, while we have a go-to recipe we use most often, I like to experiment with new flavor combinations from time to time.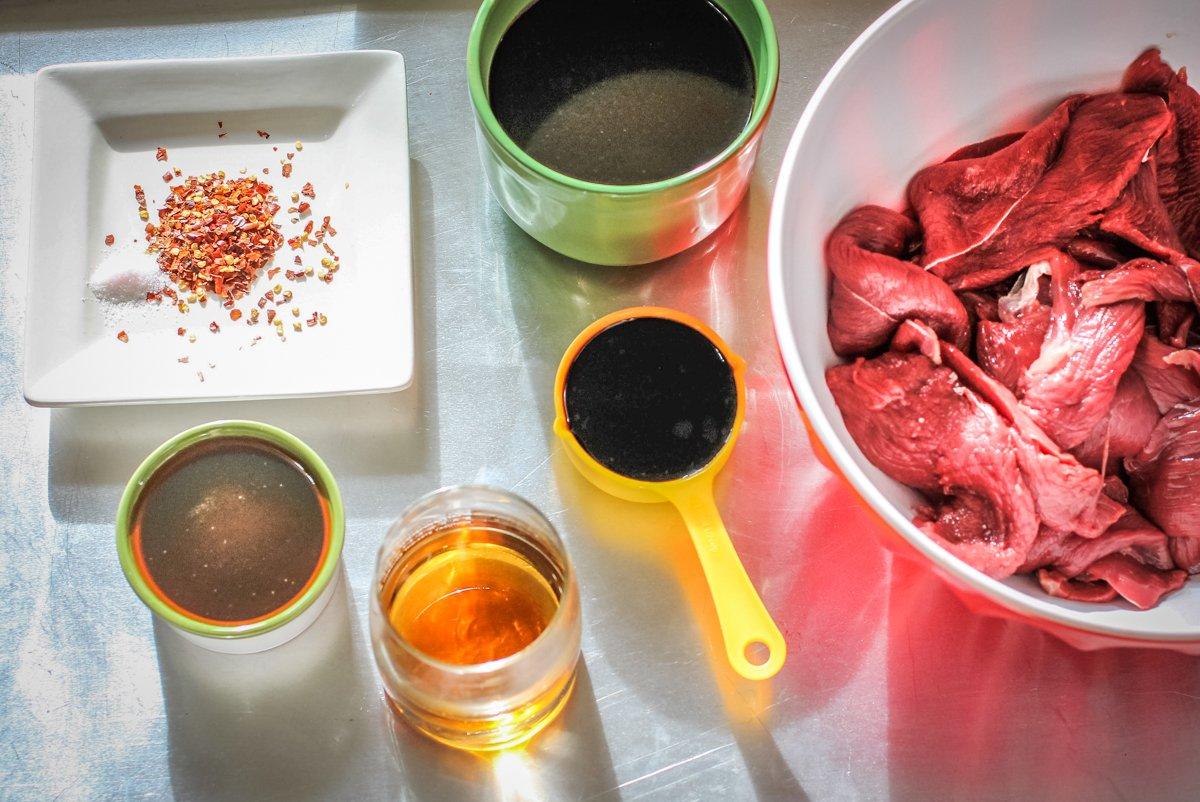 I have always enjoyed the taste of strong black coffee with a splash of bourbon, so I thought I would give it a shot as a marinade. For saltiness, I added a bit of soy sauce. To give it a touch of sweetness, I used Uncle Josh's Sorghum instead of brown sugar. The sorghum has a bit of grassy freshness that matches well with the other flavors. Because I like a bit of heat on my jerky, I tossed a teaspoon (more if you like) of red pepper flakes into the mix.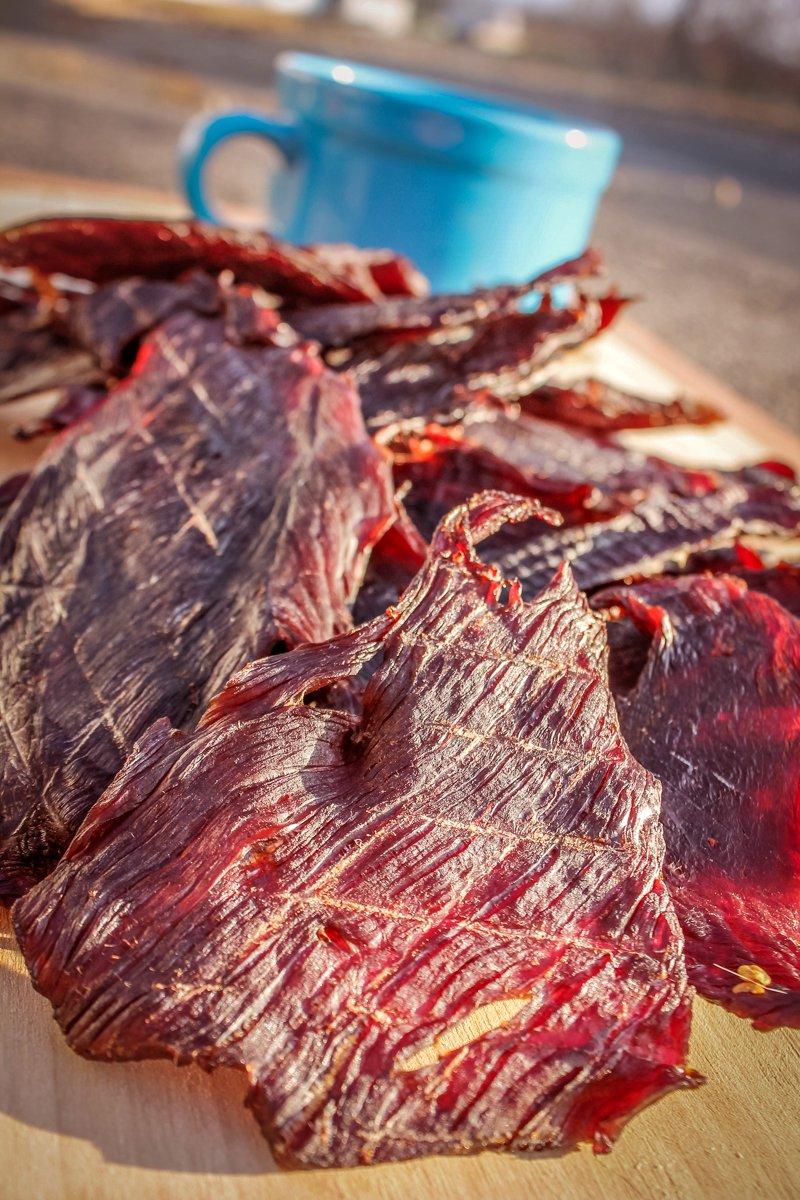 I marinated the meat for 24 hours and dried it on my Weston Supply Realtree Edition Dehydrator for 8 hours. The resulting jerky was a hit with everyone who tried it. We will be making another batch soon.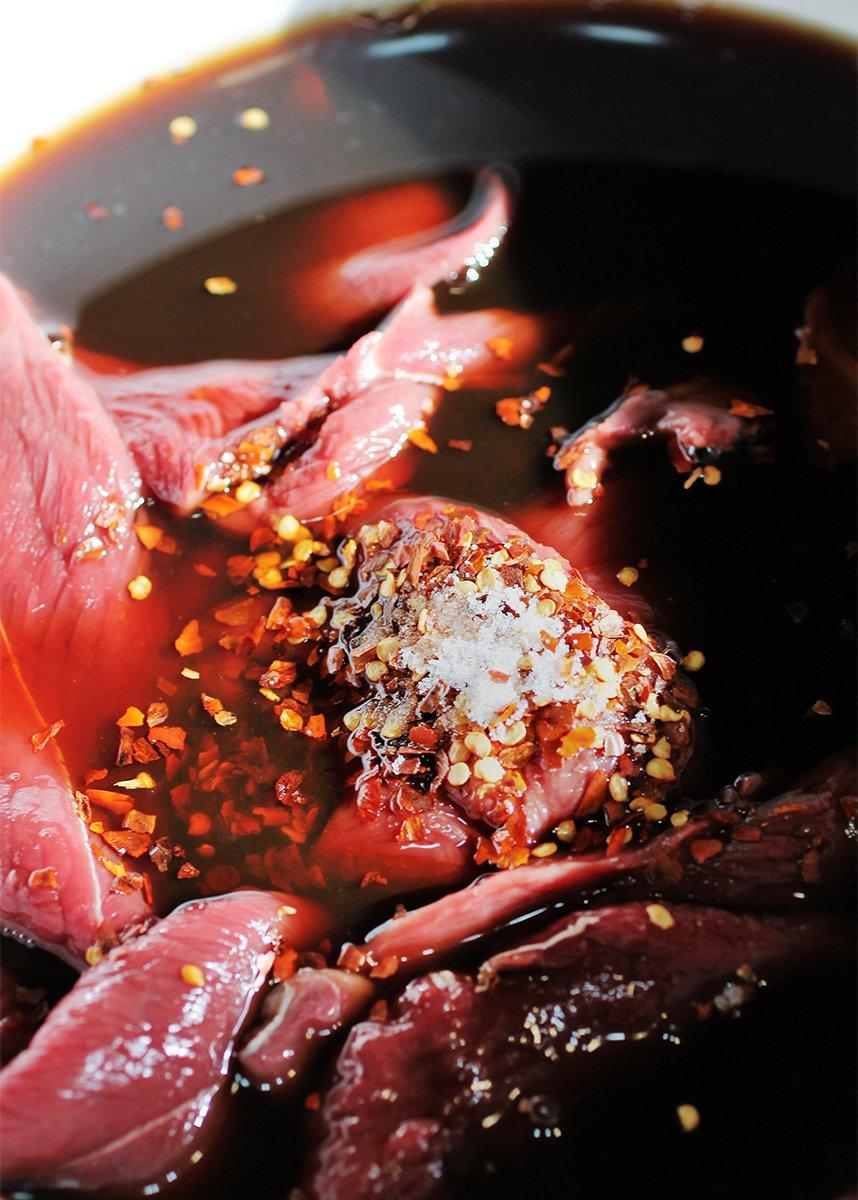 The use of Instacure #1 in your jerky marinade is personal preference. For me, it's worth a bit of extra nitrates for the protection against botulism and other food-born illnesses the cure provides. You can pick up Instacure #1 at most butcher shops or order it on line. Always use curing salts at the recommended rate.
Ingredients
2 1/2 pounds of venison, sliced thinly with the grain
2 cups strong black coffee
3/4 cup sorghum
3/4 cup soy sauce
1/2 cup bourbon
1 teaspoon red pepper flakes
1/2 teaspoon Instacure #1
Cooking Instructions
Mix all marinade ingredients and pour over sliced venison. Cover tightly and refrigerate for 24-36 hours. Dry in the oven on the warm setting, on your smoker or in a dehydrator until the jerky is dry but still flexible.