Slow-simmered soups and stews are perfect for bringing out the best in wild turkey legs and thighs that all too often get left in the woods.
Wild turkey legs get a bum rap. Sure, they are packed with connective tissue and can be a little tough and stringy when cooked hot and fast, but that same connective tissue and collagen break down into loads of tender, flavorful meat when cooked with a low and slow method like soup or stew.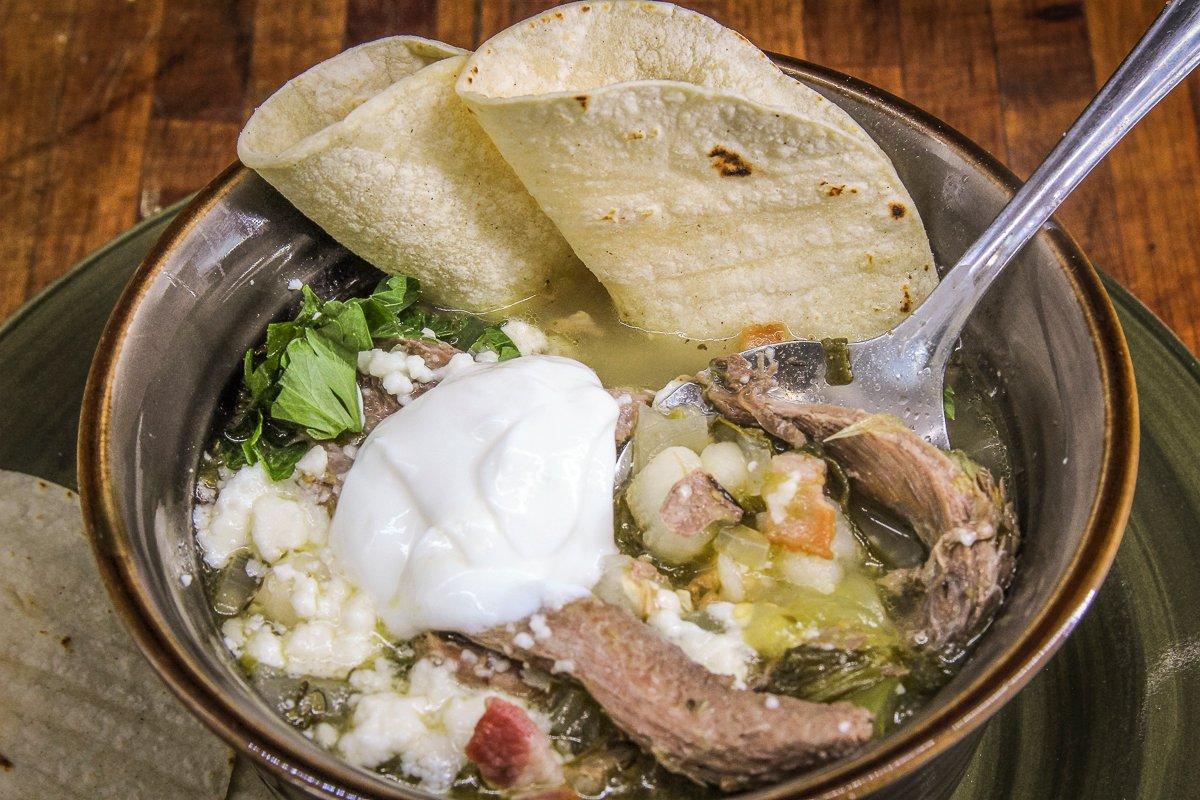 This classic green Mexican pozole is made with salsa verde, tomatillos, and hominy instead of the tomatoes in the traditional red version. The flavor is bright and vibrant, with just a bit of heat from the pepper. It's the perfect way to make use of an often wasted part of a wild turkey.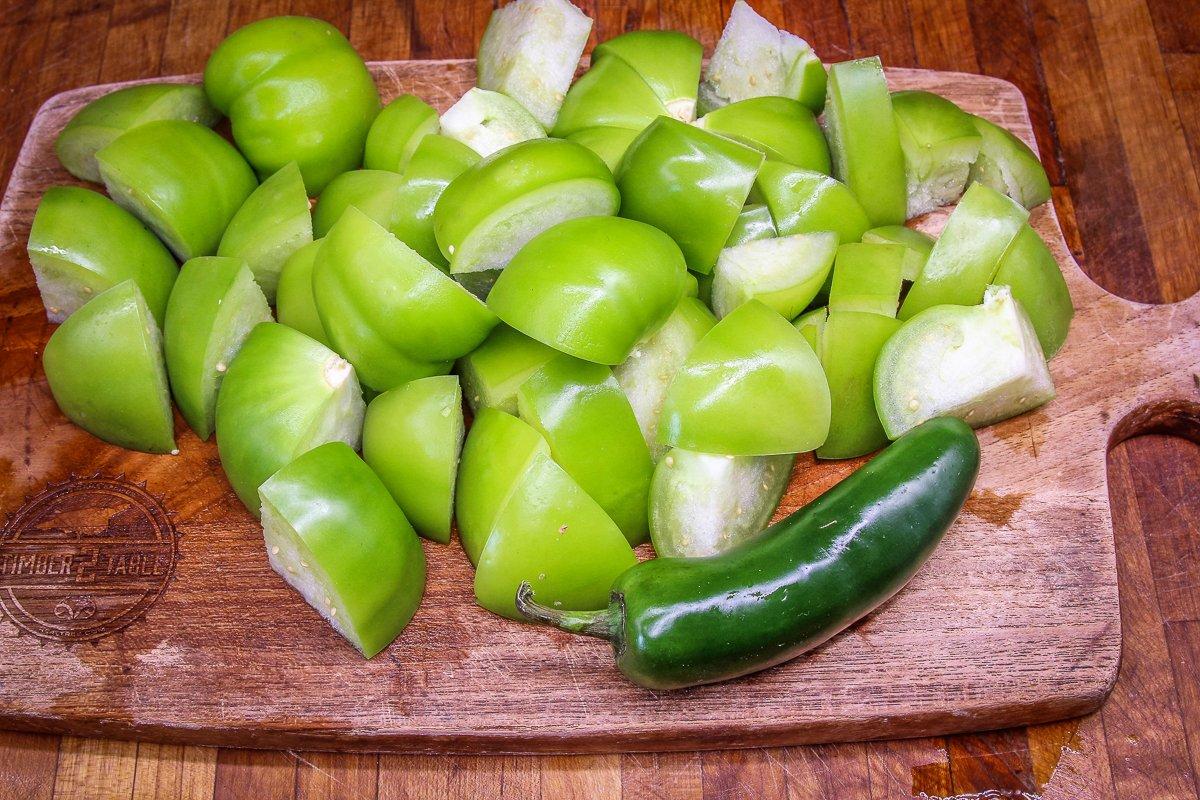 Ingredients
2 wild turkey leg-thigh combinations
2 quarts water
3 tablespoons salt
1 head of garlic, sliced horizontally in half
3 bay leaves
6 black peppercorns
5 slices bacon, chopped
1/2 cup salsa verde
10 small to medium tomatillos, outer skin removed, rinsed, then halved or quartered
5 cloves of garlic, minced
1/2 onion, diced
1/4 bunch cilantro, diced
1 jalapeno, seeds and ribs removed, diced
1 15-ounce can of hominy, drained and rinsed
Additional salt to taste
1 teaspoon dried thyme
1 teaspoon dried oregano
1 teaspoon cumin
2 cups baby spinach
Toppings
Shredded or crumbled cheese
Sour cream or Mexican crema
Cilantro
Cooking Instructions
In a large pot, add the water, the attached turkey leg-and-thigh pieces, 3 tablespoons of salt, an entire head of garlic, sliced in half horizontally, black peppercorns, and 3 bay leaves. Bring the mixture to a boil, cover the pot, and reduce the heat to a simmer. Cook for 2 1/2 to 3 hours, or until the meat is tender.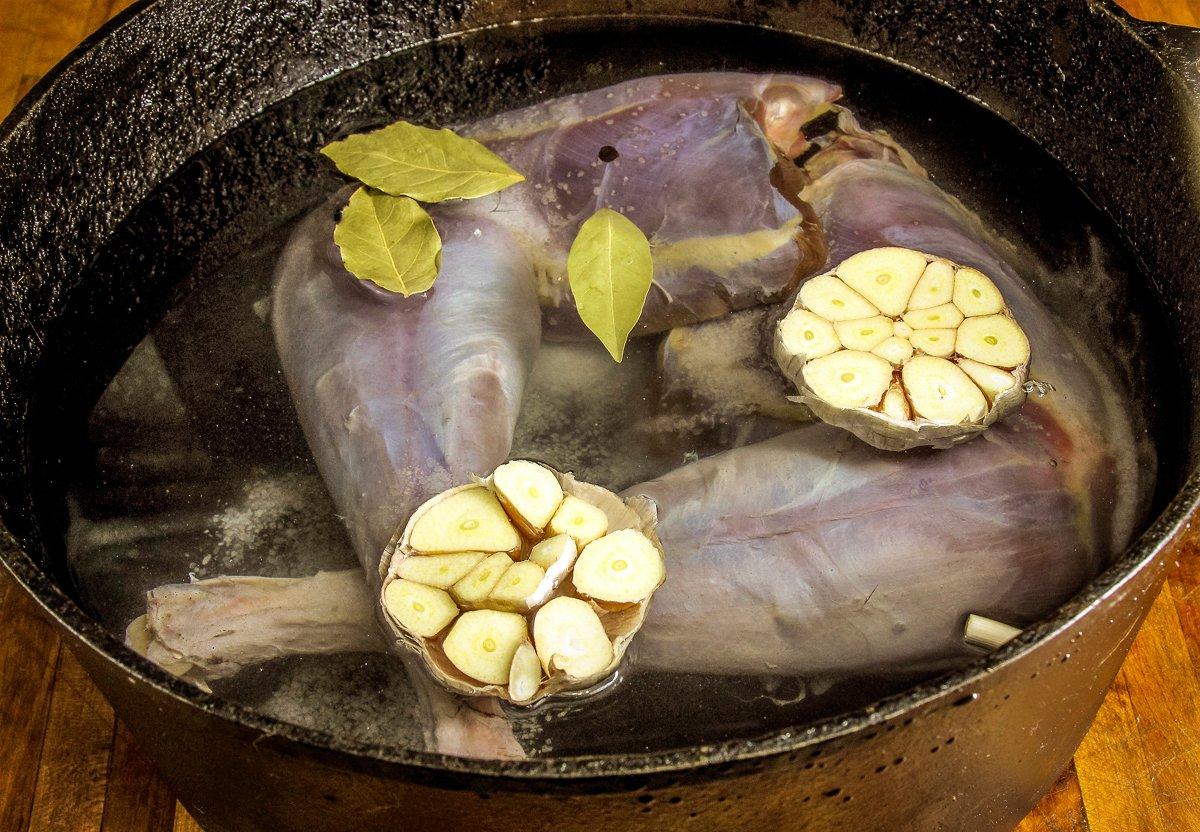 Remove the turkey legs from the pot and allow to cool. Strain the broth from the pot through a wire mesh strainer or cheesecloth. Reserve 5 cups of the strained broth. Rinse and dry the pot. Once it has cooled a bit, pick the meat from the bones and reserve.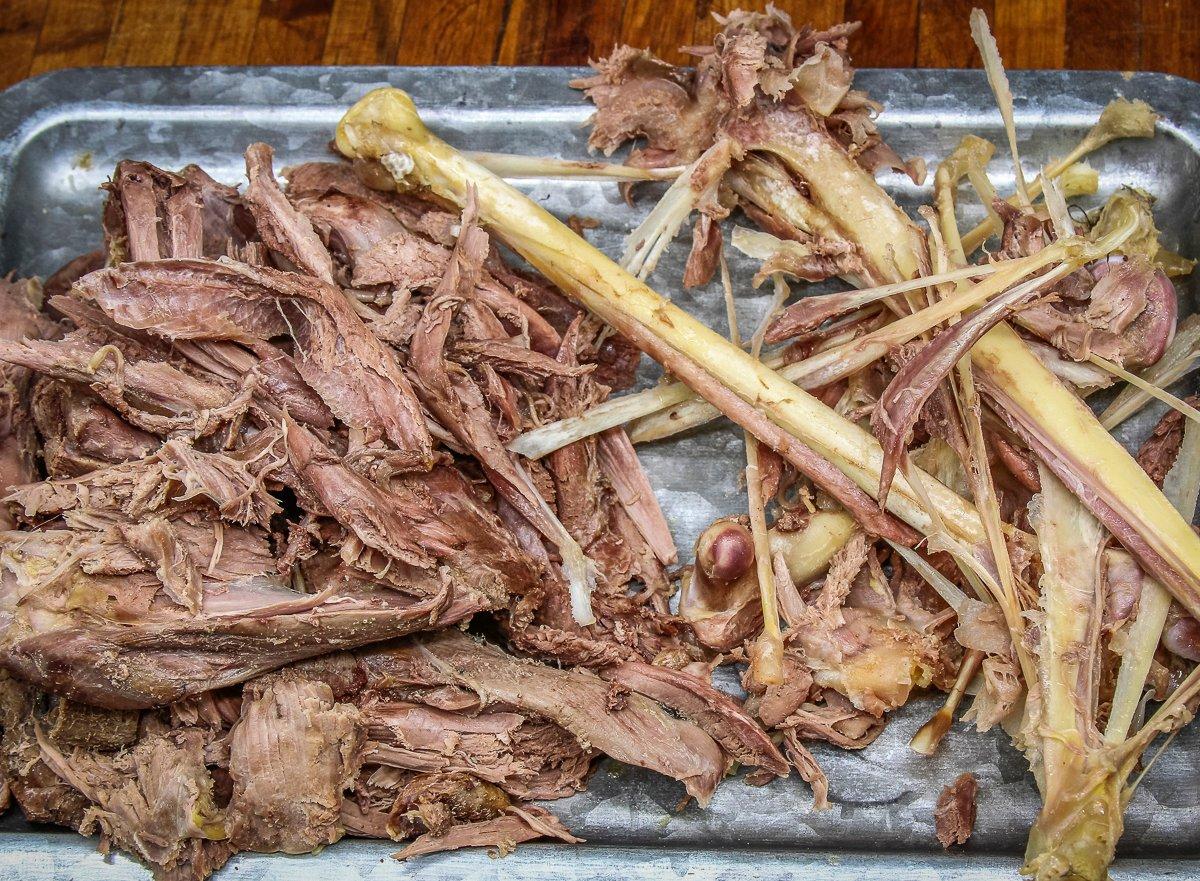 To the pot over medium heat, add the chopped bacon and begin to render out the fat. Once the bacon is crisp, remove it from the pot. Add the diced onion, jalapeno, garlic, and quartered tomatillos to the pot and sauté until everything is soft and the onions have started to caramelize. About 10 minutes or so should do. Add the hominy and stir well. Add the salsa verde, thyme, oregano, and cumin.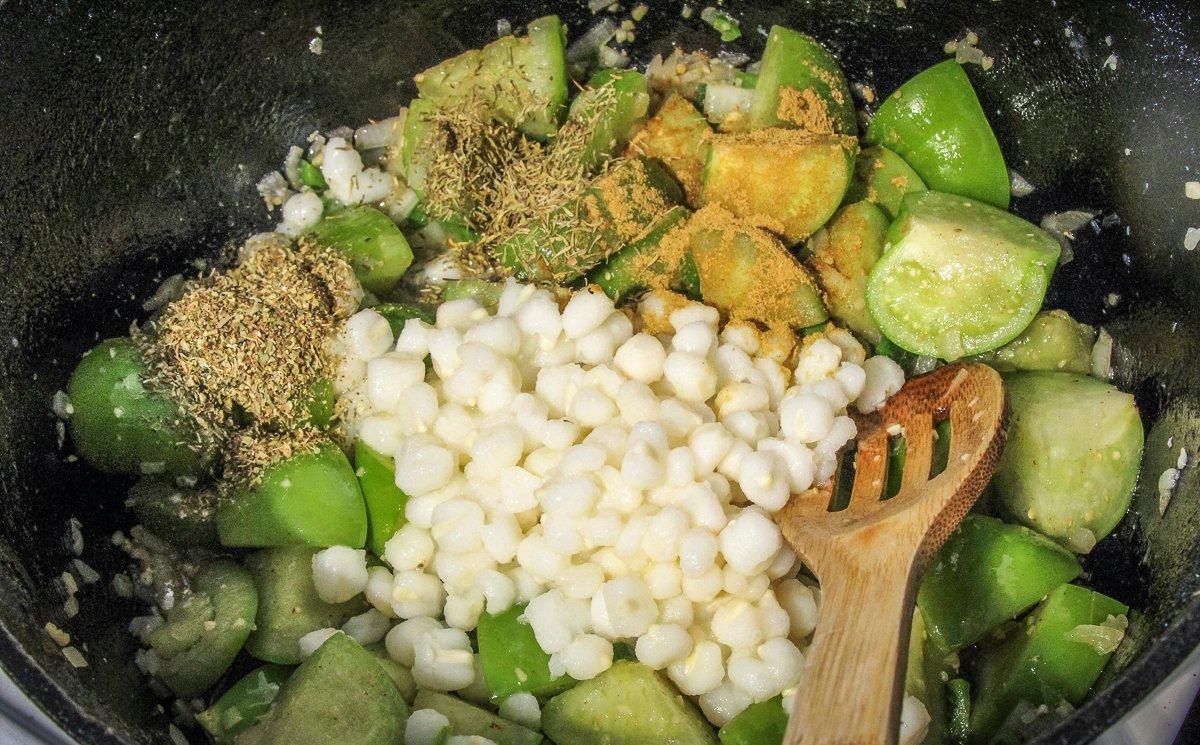 Pour in the reserved broth left from cooking the turkey legs. Add the spinach and cilantro. Stir everything well and bring the mixture to a simmer. Cook for 1 1/2 to 2 hours, then add the reserved crisp bacon, check for flavor, and add additional salt, if needed. Serve with warm tortillas and top with cheese, sour cream or Mexican crema, and cilantro, if desired.