Turkey Tenderloin With Spinach and Parmesan
If you've ever cleaned a wild turkey, then you already know about the two tenderloin strips that lie just under the main section of breast meat, directly against the breastbone. On jakes or smaller birds, I tend to leave those tenderloins with the breast meat, but on larger toms, those tenderloins are big enough to make a meal. When that is the case, I usually package them separately and use them for recipes like this.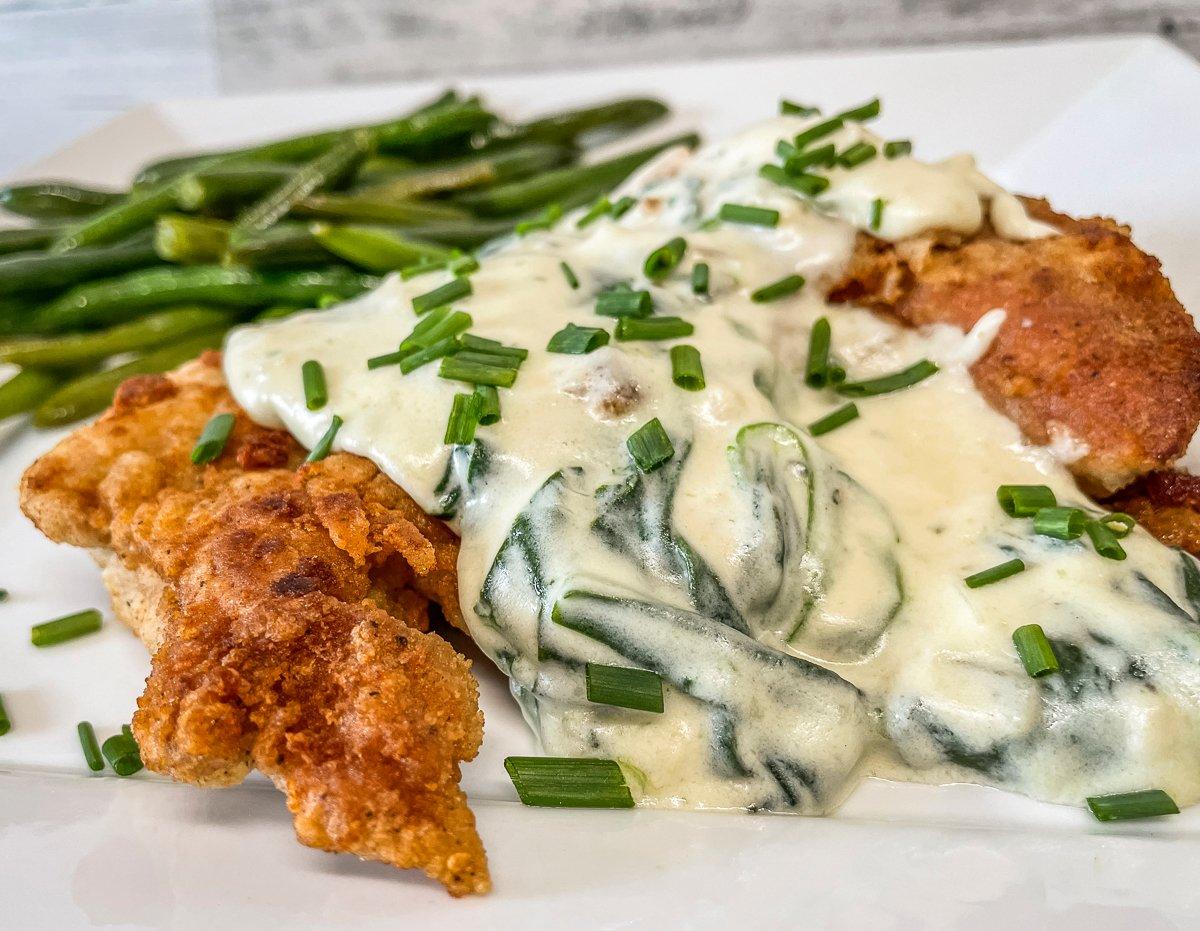 To prep the tenderloins for the recipe, you will first need to remove the tendon that runs down the center of the meat. I find a sharp fillet knife the best tool for the job and simply run the blade along the tendon just as I would if removing skin from a fish fillet. Repeat the process with the other side of the tendon and you will have two relatively equal pieces of meat from each tenderloin.
From there, I use a meat mallet to slightly flatten and tenderize the meat.

Ingredients
2 wild turkey tenderloins
1 cup flour, seasoned with salt, pepper, and garlic powder
3 to 4 tablespoons vegetable oil
Sauce
1 shallot, diced
3 to 4 garlic cloves, minced
2 cups half-and-half
2 cups baby spinach
1 cup freshly grated Parmesan cheese
1 tablespoon dried Italian seasoning blend
Salt and pepper to taste
Cooking Instructions
Remove the connective tissue from the inner section of the tenderloin.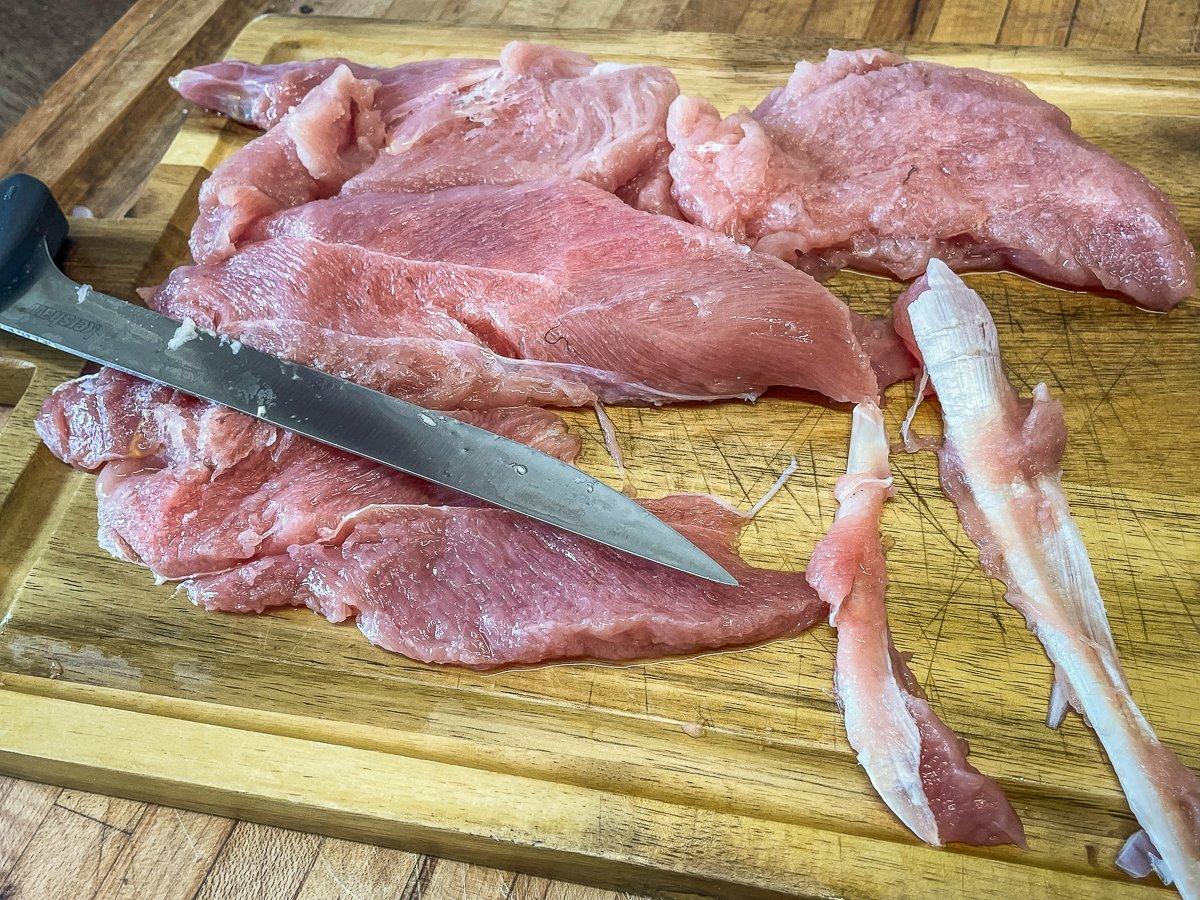 Finely chop a shallot and the garlic.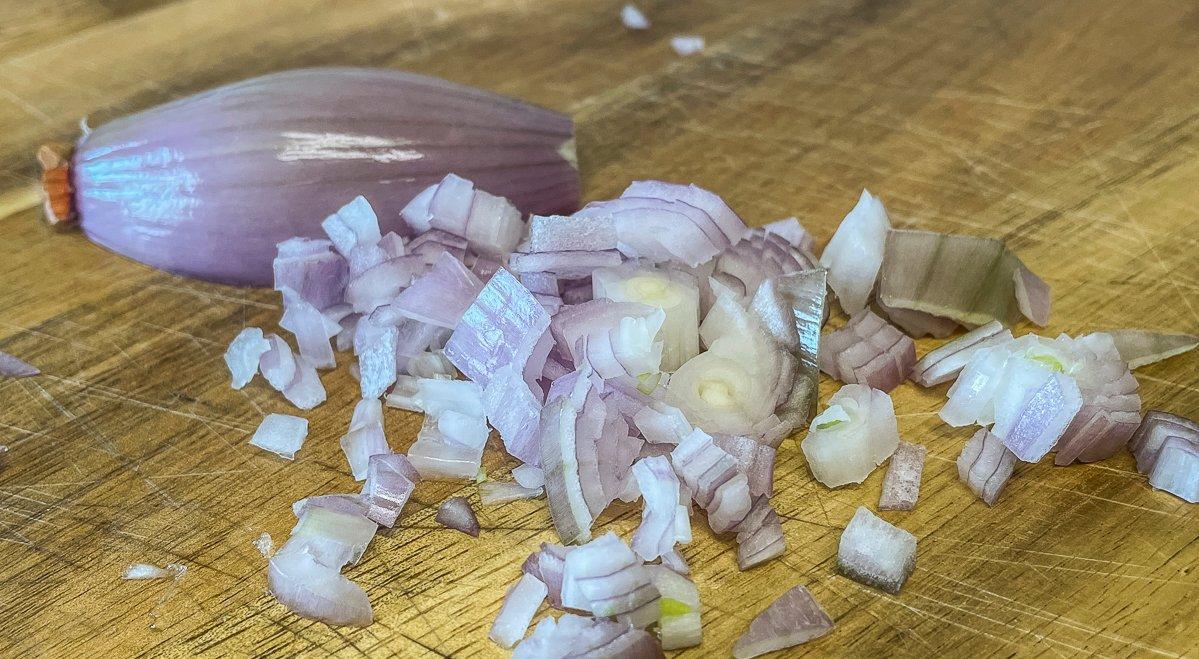 Mix 2 teaspoons salt, and about a teaspoon each of black pepper and garlic powder, into 1 cup of flour. Dredge the turkey well and shake off excess flour.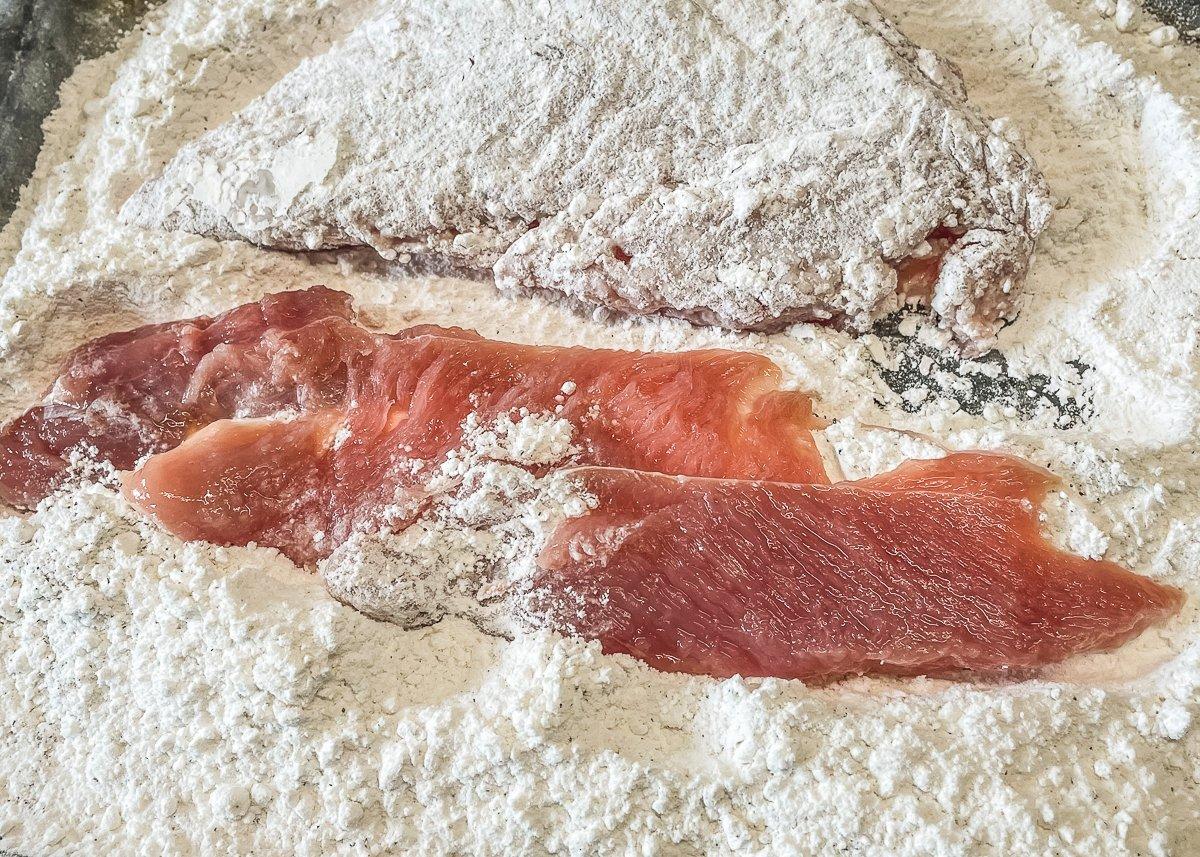 Heat vegetable oil in a skillet over medium-high heat. Once the oil is hot, add the floured turkey tenderloin.
Cook for 3 to 5 minutes per side, depending on thickness, or until the turkey is just cooked through and the exterior is crisp and golden brown. Move the turkey to a warm platter and tent loosely with foil.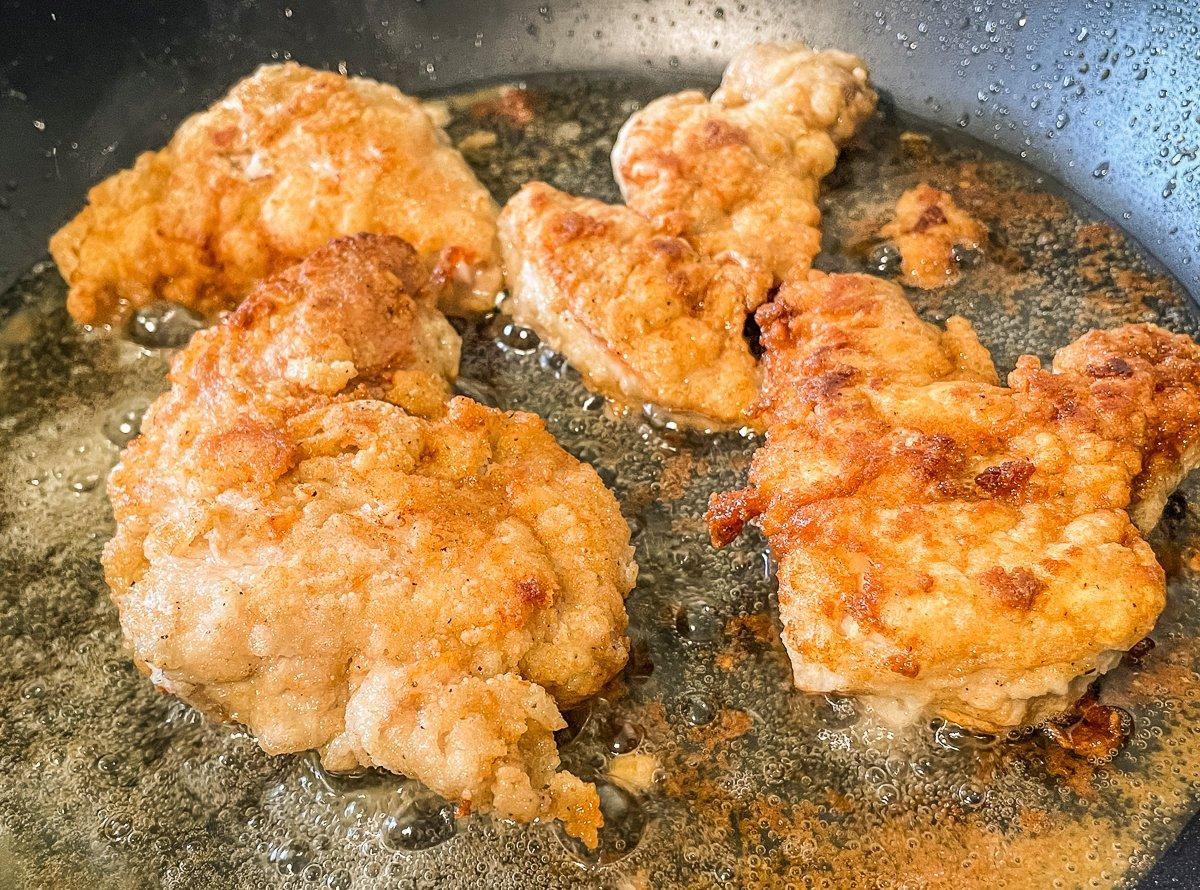 Drain all but a tablespoon or so of the oil from the pan. Reduce the heat to medium. Add the garlic and shallot, stirring constantly to prevent burning the garlic.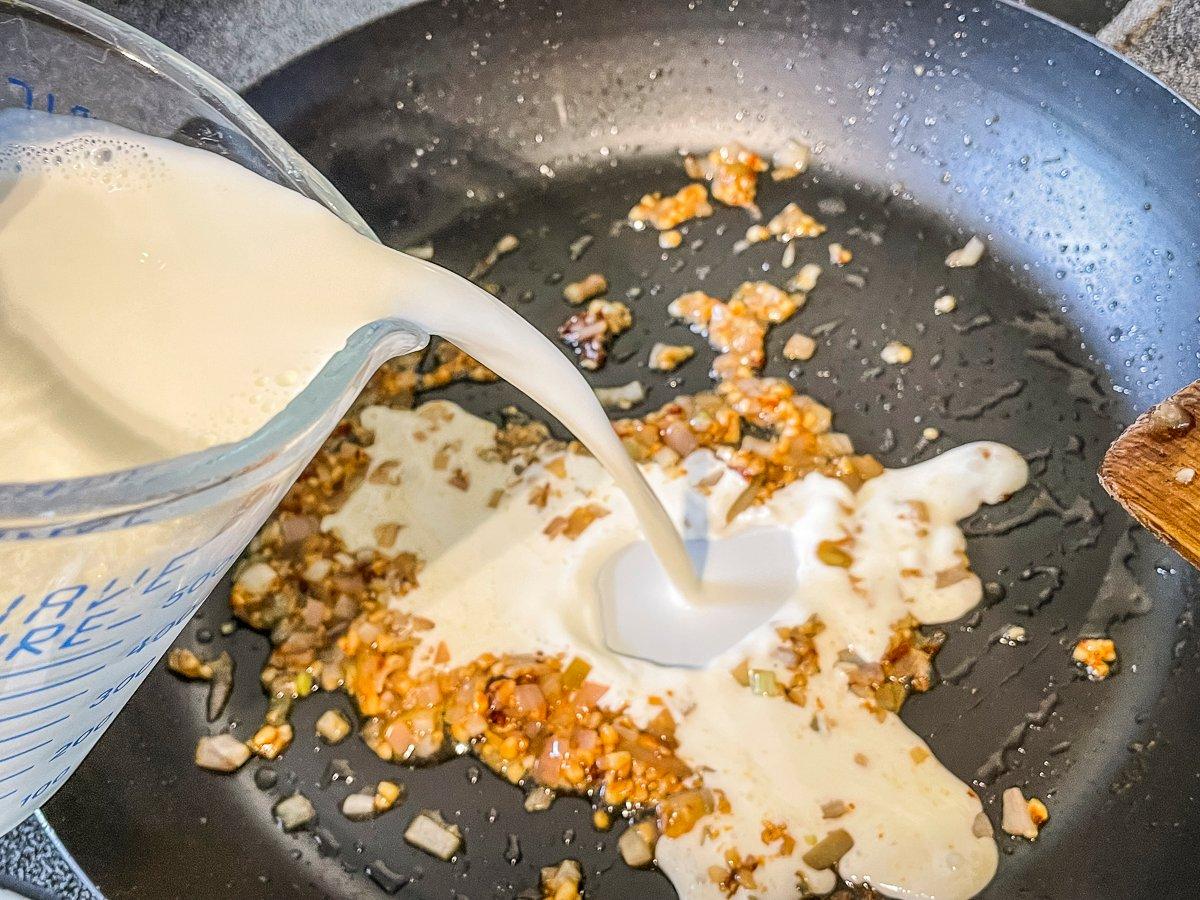 Once the shallot is translucent and cooked through, add the half-and-half and spinach. Cook until the spinach begins to wilt and soften. Add the Parmesan cheese and Italian seasoning. Stir to combine. Check for seasoning and add salt and pepper, if needed.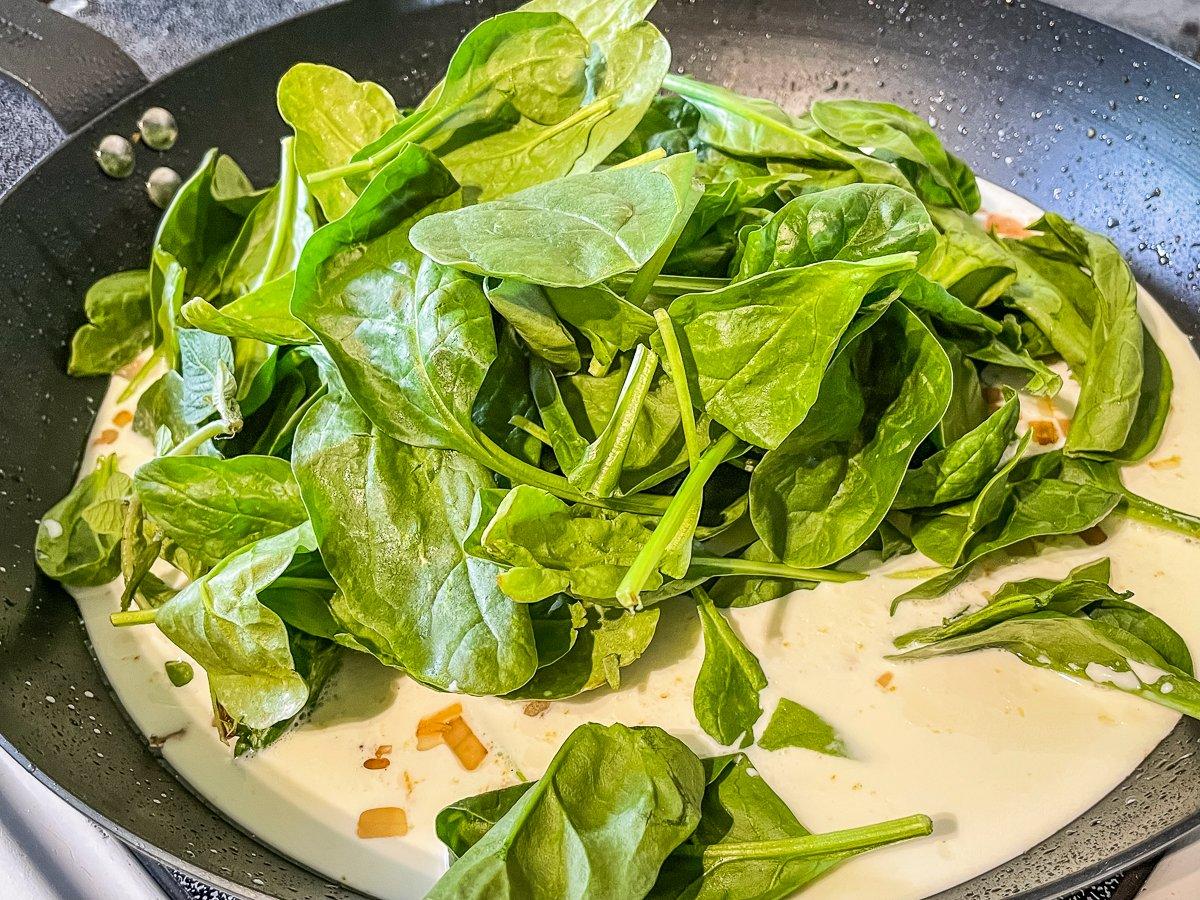 Plate the rested turkey and spoon over the cream sauce just before serving.