Venison Backstrap and Mushroom Pho Recipe
Move over chicken noodle soup. There is a new king when it comes to warming up after a cold day in the woods. I love pho (pronounced fuh) with just about any sort of meat, but I really love it with sliced venison backstrap. Add the raw or slightly cooked ingredients to your bowl and ladle over the boiling bone broth so they simmer and steep right there on the table.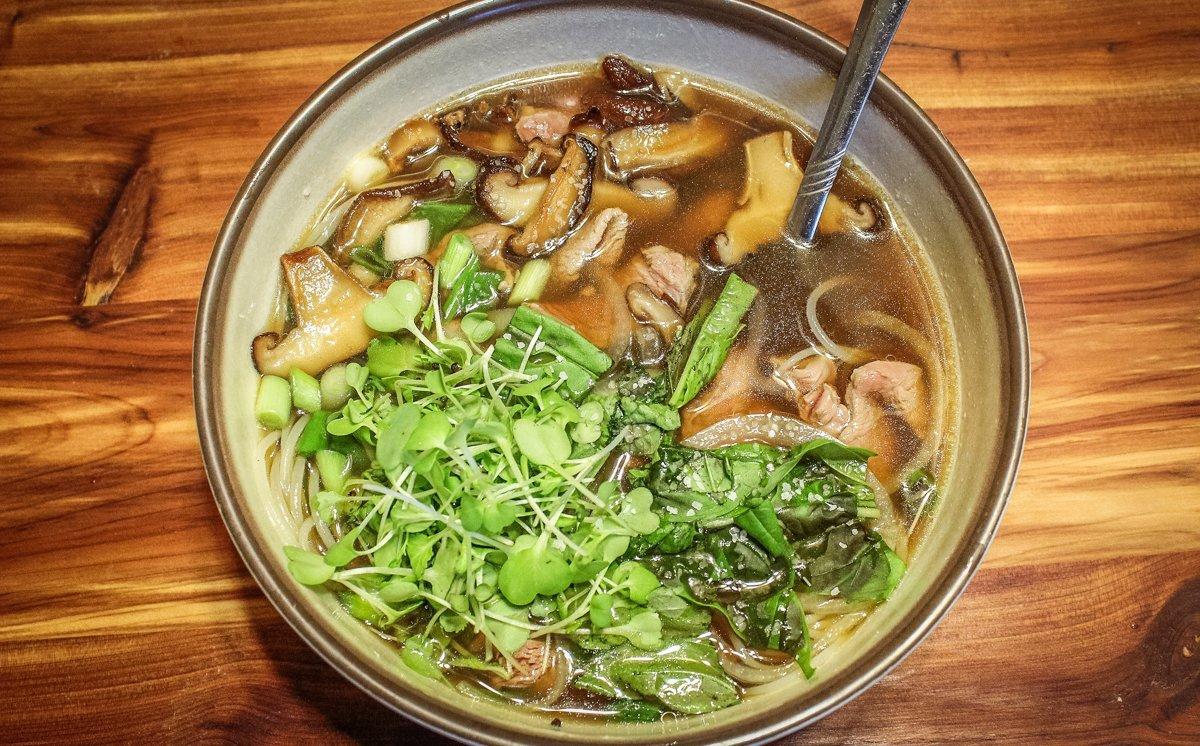 As for the remaining ingredients, simply arrange them on a tray so that everyone can choose what they want for their bowls.
Ingredients
1 2 pound section of venison backstrap, slightly frozen and very thinly sliced
1 (2 1/3-in) piece ginger, halved
8 ounces shitake mushrooms, sliced thinly and lightly sauteed
1 shallot, halved
1 gallon venison bone stock
3 whole cloves
2 star anise pods
1 stick cinnamon
1/2 cup oyster sauce
2 tablespoons brown sugar
16 ounces of rice noodles, cooked and drained
1 small white onion, thinly sliced, lightly sauteed
5-6 green onions, diced
1 teaspoon black peppercorns
1 cup micro greens or bean sprouts
2 long red chilies, thinly sliced
1/2 cup Thai basil leaves
1/2 cup Vietnamese mint leaves
Cooking Instructions
Wrap the cloves, cinnamon stick and star anise pods in a section of cheesecloth. Form a pouch from the cheesecloth and tie with butcher's twine. In a large stockpot, heat the bone broth to a low boil. Add the cheesecloth pouch, the shallot, ginger, brown sugar, oyster sauce and peppercorns to the stock. If everyone in your group enjoys a bit of spice, add the sliced red peppers to the pot, otherwise, serve them with other ingredients and allow each guest to decide on their own heat level. Continue the bone broth at a light boil while you prep the remaining ingredients.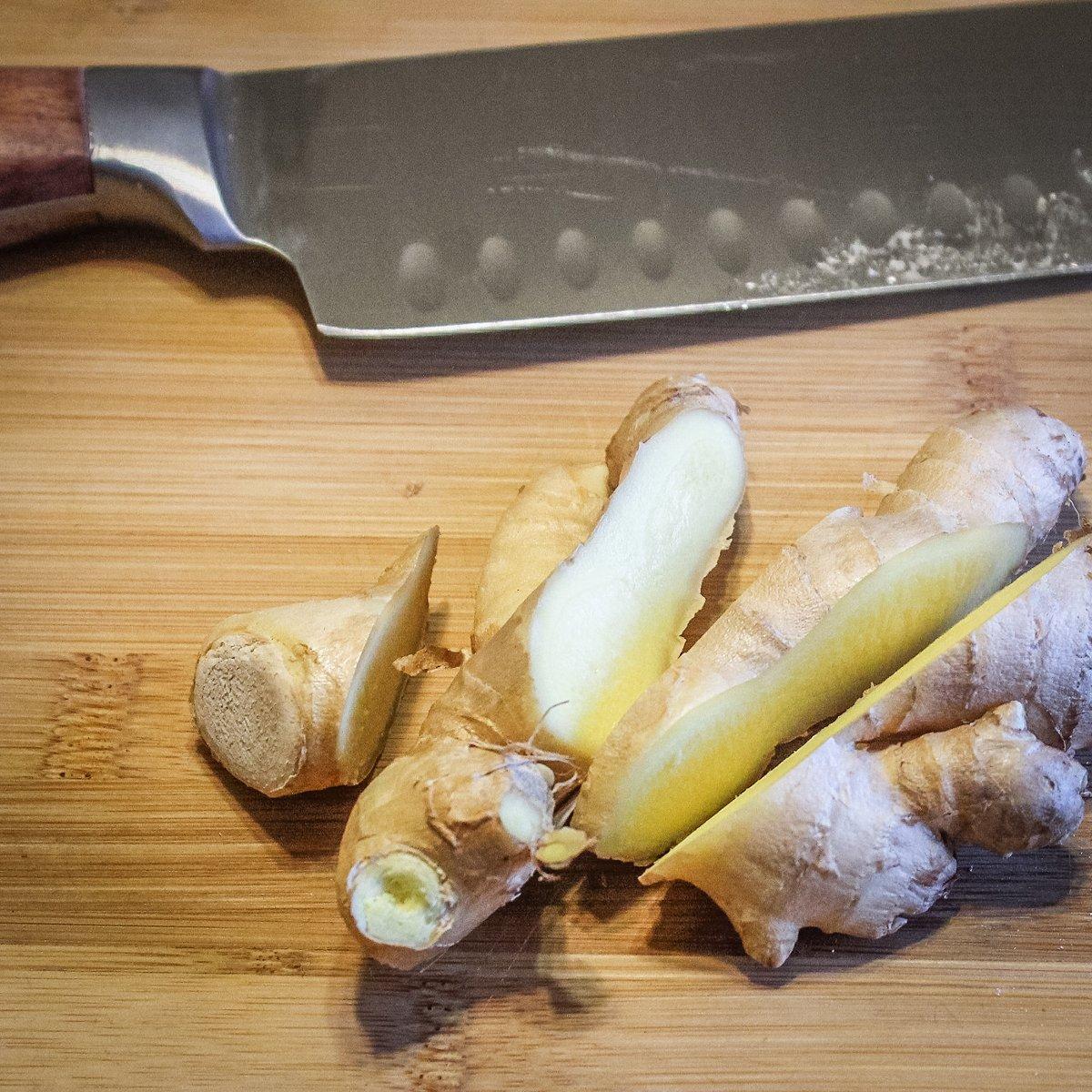 Arrange the sliced backstrap, sauteed mushrooms, and onions, sliced peppers, diced green onions, basil, mint and micro-greens or bean sprouts on a large tray. Add the pre-cooked noodles to a large bowl.
Once everything is prepped, each guest can start their bowl with a serving of noodles. Add onions, mushrooms, green onions, and backstrap to the bowl. Ladle over the boiling stock to cover the ingredients. Allow to steep for a few minutes and give everything a good stir to cook the backstrap. Top with micro-greens or bean sprouts, mint, and basil.